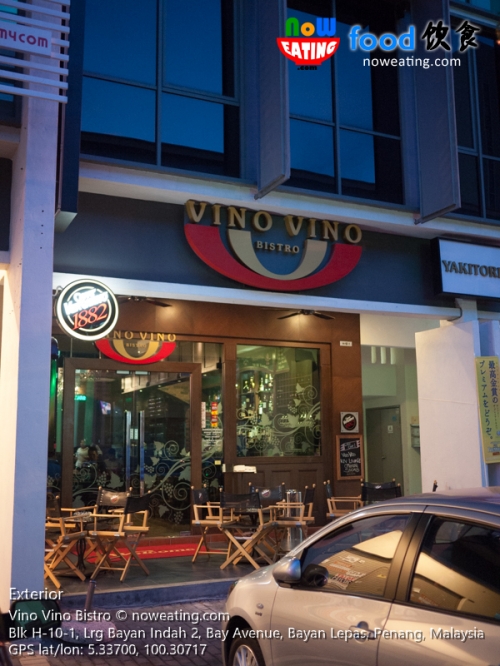 From exterior, Vino Vino Bistro (GPS: 5.33700,100.30717) may give first timers misconception that it is an Italian restaurant. Well, you are partially correct as it is one of the best wine bars in town. More important, it is their signature Yakitori. Yes, it is a Japanese bistro and we recently visited it again for the new Champagne Brunch menu.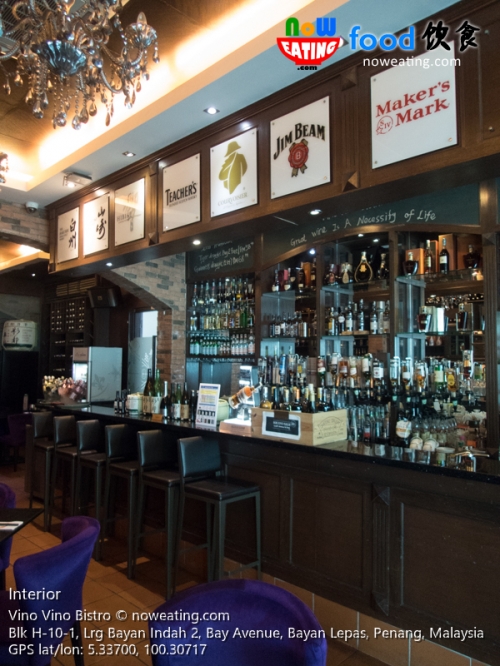 Vino Vino can be considered as an old timer in Queensbay Mall area as it has been operating in the same premise for 6 years. We still remember our first visit in year 2013 in which we were a bit worry about our pocket due to aesthetic wine-and-dine environment. Fortunately, we were still able to walk out safely without the need of staying back in their kitchen. Pricing-wise, it is on par with most local Japanese restaurants. We ordered Yakotori and Ocatsuke, by the way.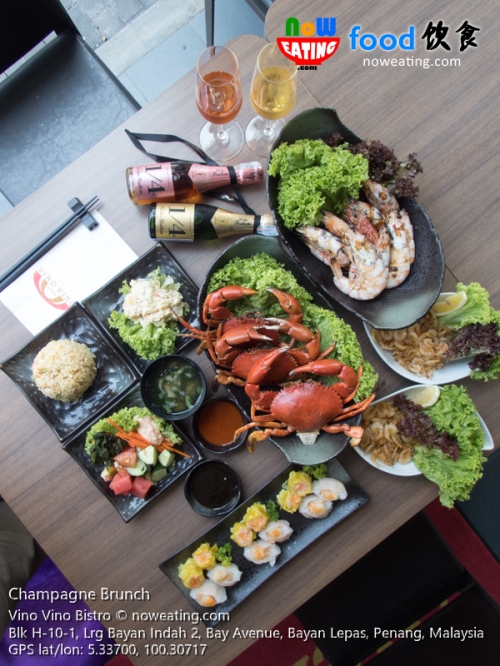 5 years later, we re-visited the premise at Bay Avenue for the newly launched Champagne Brunch (we must admit that we always ignore restaurants in Bay Avenue area whenever we shop at Queensbay Mall as we are lazy to walk across the road). The brunch is a semi-buffet in which each customer are entitled for free flow of side dishes including garlic rice, Miso soup, Japanese Potato Salad, vegetable salad and fresh fruits.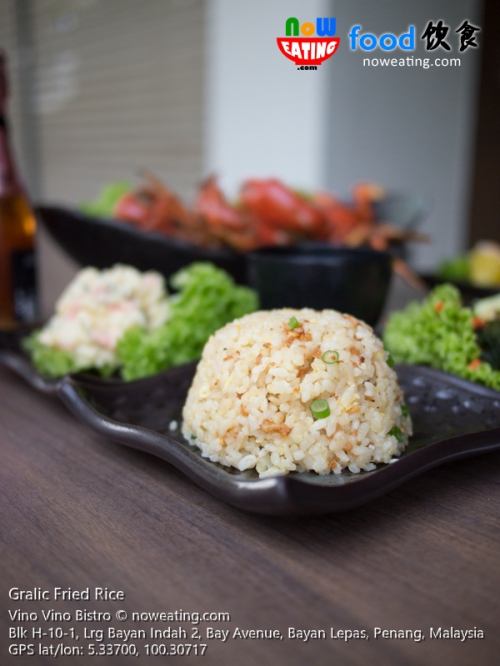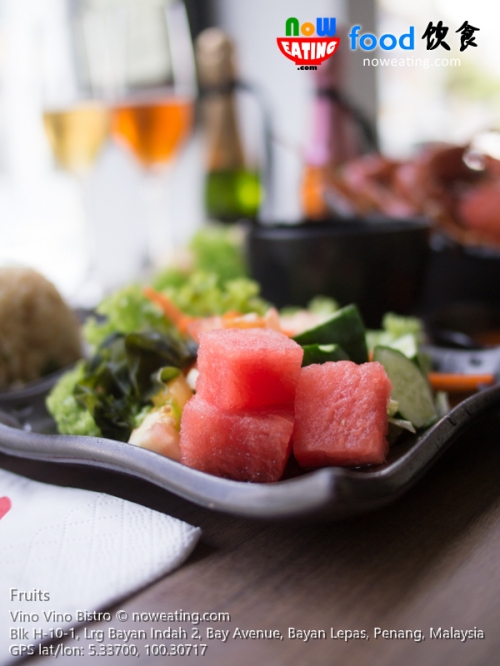 Among side dishes, our top pick were the Garlic Fried Rice and Japanese Potato Salad with potatoes mashed into silky smooth texture, infused with Wasabi for added kick. Special for our and upcoming Champagne Brunches, Dimsum were included as part of the brunch.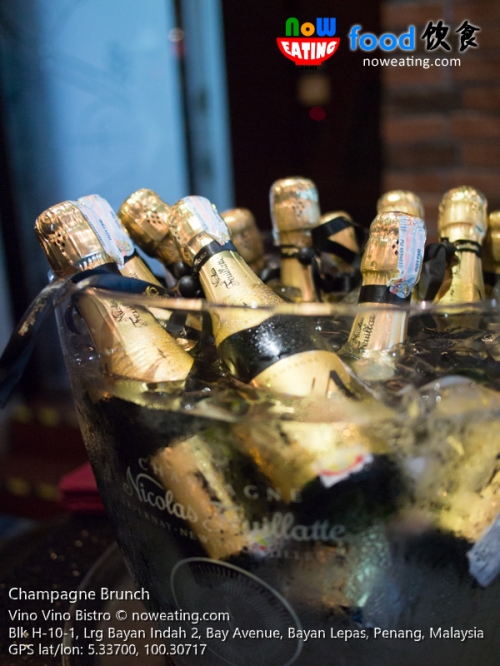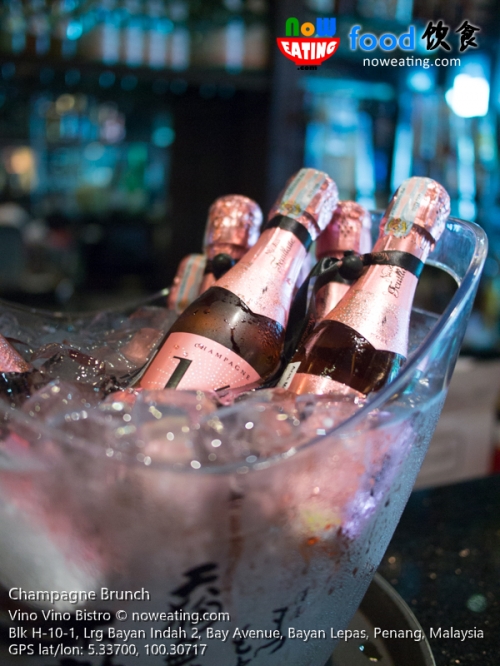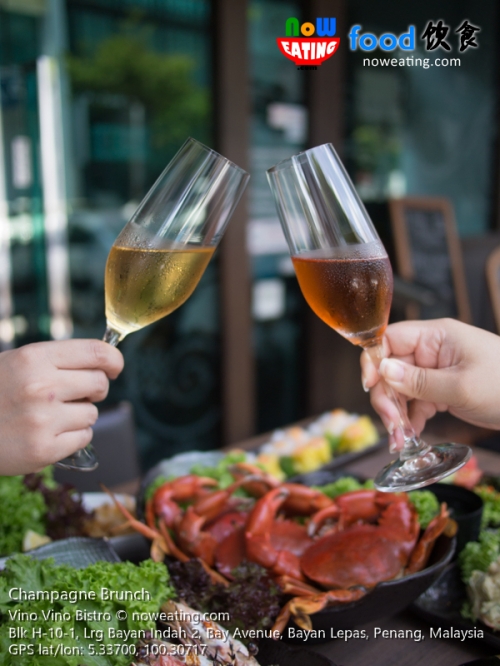 Champagne Brunch is incomplete without champagne. Each customer is entitled for 2 bottles (2x200ml) of Nicolas Feuillatte One Fo(u)r Brut or Rose Champagne from France. The most Bohemian of all Champagne is best paired with shellfishes, which we will cover next.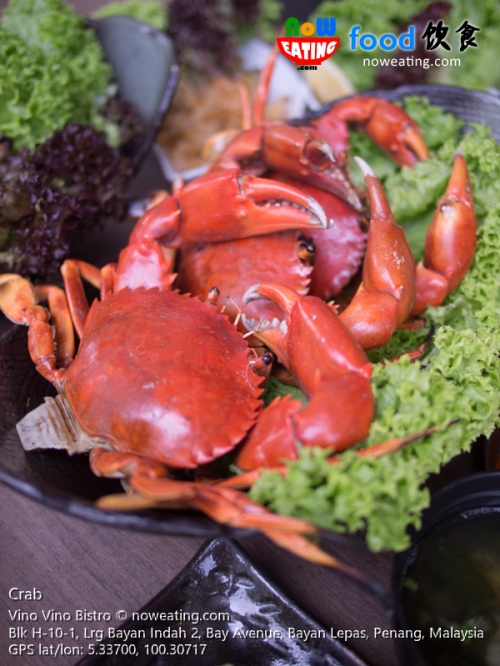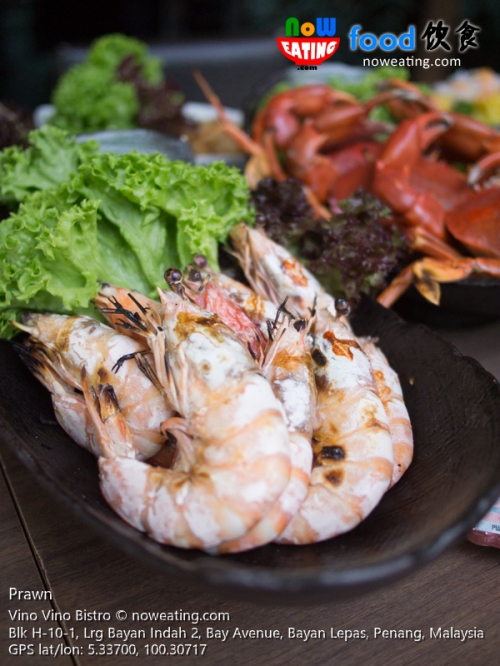 The stars of the noon is fresh seafood from sea including giant crabs and prawns. Like all seafood, both crabs and prawns are seasonal and the quantity each customer entitled are subjected to the size. For us, each person was served with one crab and three prawns.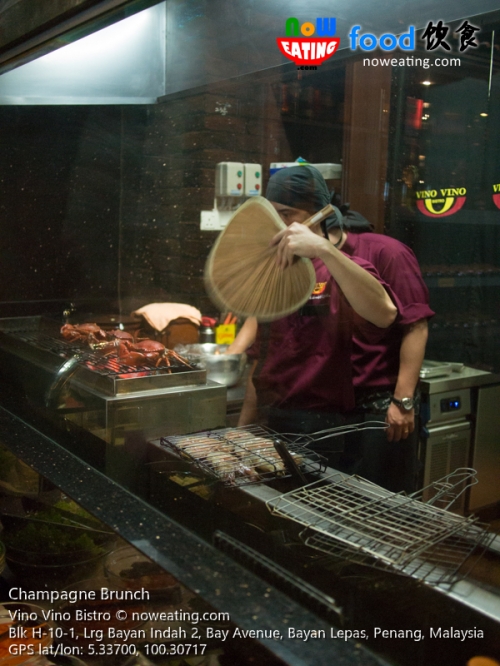 The fresh shellfishes are baked in the kitchen before serving.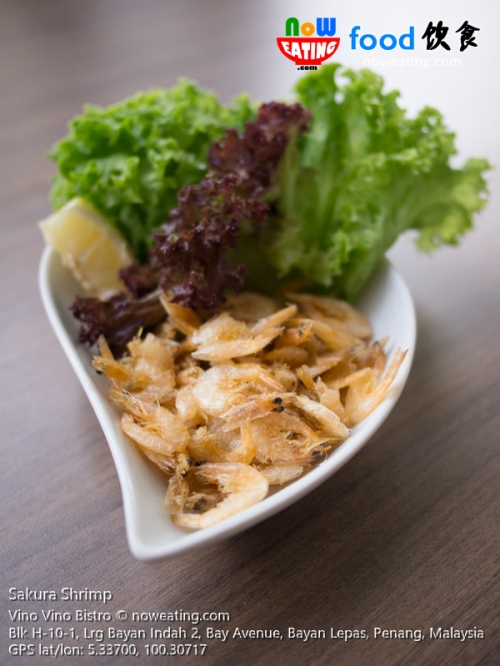 Sprinkled with lemon, Sakura Shrimp goes surprising well with champagne.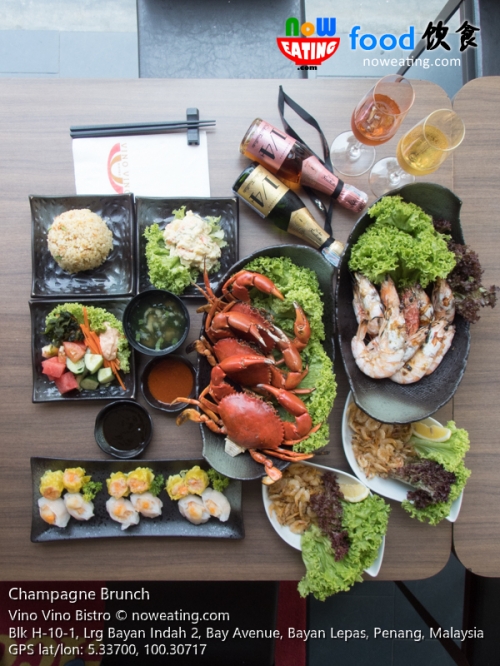 As a whole, a distinctive Saturday brunch for those craving for seafood (and champagne) during day time. Champagne Brunch is priced at RM180++ per person and is only available on first Saturday of the month with time from 11:30am to 2pm. Booking of 3 days in advance is required. Please call Vino Vino at +604-645 9922 for reservation and further details.
| | |
| --- | --- |
| Place Name: | Vino Vino Bistro |
| Cuisine: | Japanese |
| Address: | Block H-10-1, Lorong Bayan Indah 2, Bay Avenue, Bayan Lepas, 11900, Penang, Malaysia |
| Tel: | +604-645 9922 |
| Working Hour: | 12pm-12am (Mon-Thu), 12pm-1am (Fri-Sat, Eve of PH), 4pm-12am (PH) |
| Tax: | 10% Service Tax, 6% GST |
| Last Visit: | 20180505 |