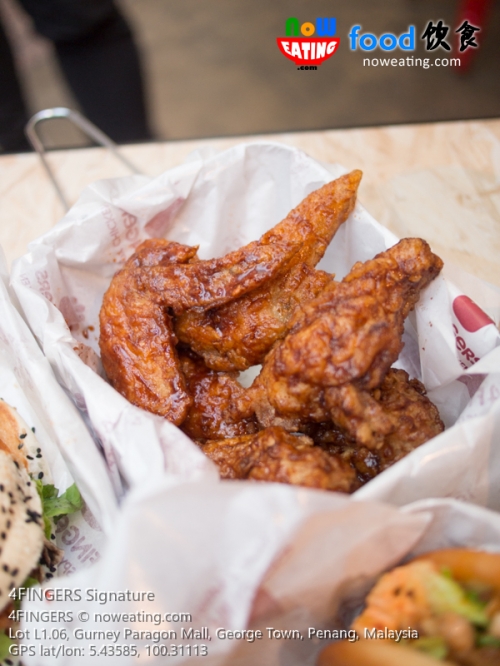 About a year ago, Korean fried chicken was mushrooming Malaysia. Unlike fried chicken of well-known brands, the poultry was usually coated with spicy sauce. Personally, we tried once during our trip to Seoul but it was burning hot to our liking, to an extend that it was "painful" to eat it. Recently, we finally found a better alternative – 4FINGERS at Gurney Paragon, Penang (GPS: 5.43585,100.31113).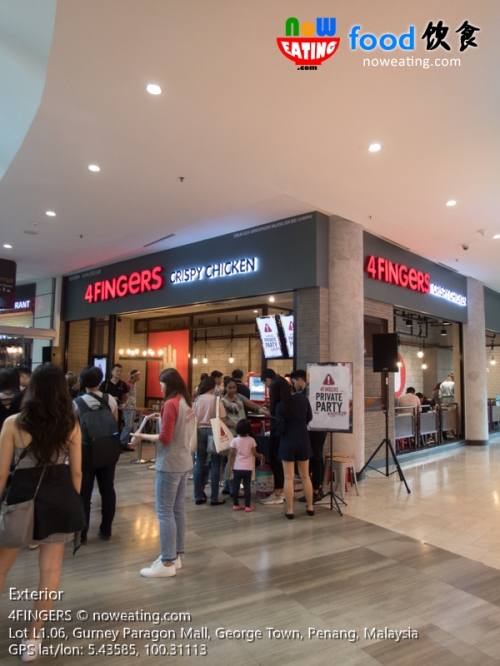 It was 3-May-2018 when we attended the grand opening of 4FINGERS at Gurney Paragon Mall, Penang. The outlet was also the first outlet in northern region of peninsular Malaysia since its launch in Kuala Lumpur in year 2015. "Recognised as one of the world's best food destinations, Penang is a top draw for foodies around the region. 4FINGERS is proud to be launching in the city, as Penang is home to our signature soy sauces, and working with local producers has been an incredible journey. We are committed to continuing our support and promotion of Penang's quality craftsmanship worldwide through 4FINGERS," says Steen Puggard, CEO of 4FINGERS and mastermind behind the revolution.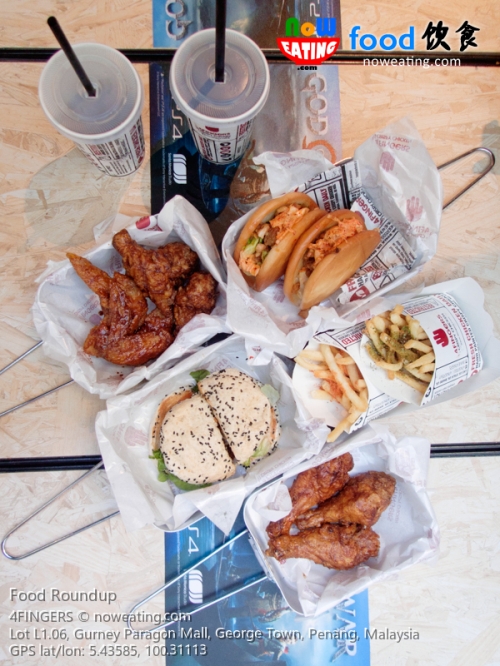 "We are not about speed, but about quality, taste and experience that is against the norm. We focus on building a strong brand by pushing boundaries, from our store designs, to the uniforms, and even to the music we play. We are about the casual dining experience – and as we never stay comfortable for long, we are always on the lookout to spice up our offerings to treat our customers," added Puggard.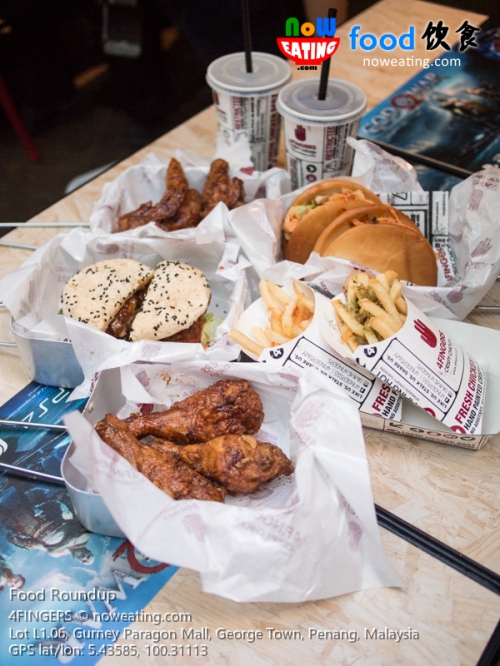 Originated from Singapore, the casual dining brand is known for its unique and addictive hand-brushed crispy chicken. 4FINGERS offers a handful of items in their menu, including crispy chicken, burger, sandwich, rice box, seafood (quick bites), salad, fries and beverages.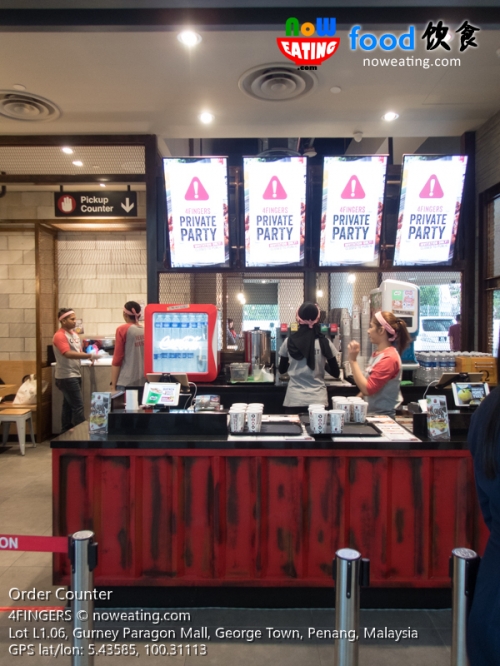 Similar to fast food restaurants, place and pay your order at the counter and the food will be served. By the way, 4FINGERS is Halal certified. Penangites can also enjoy 4FINGERS guilt-free, as the farm-fresh chicken is made-to-order, with no added MSG.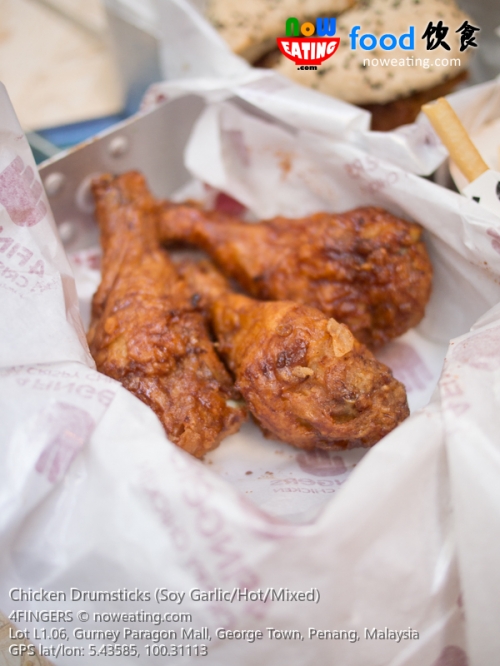 The crispy chicken comes in two flavors – Soy Garlic and Hot & Spicy. You can even have them mixed. 6 pieces of wingettes/drummetes or 3 pieces of chicken drumsticks are priced at RM15.90.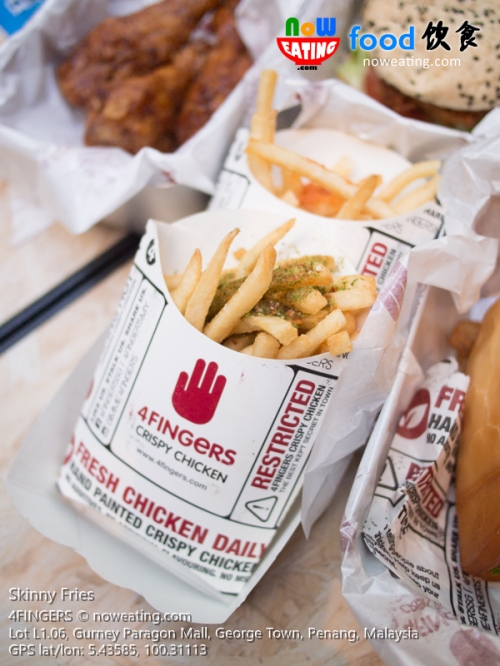 Turn the mouthwatering crispy chicken into a combo consisting a drink and Skinny Fries with seaweed or Kimchi seasoning as an option.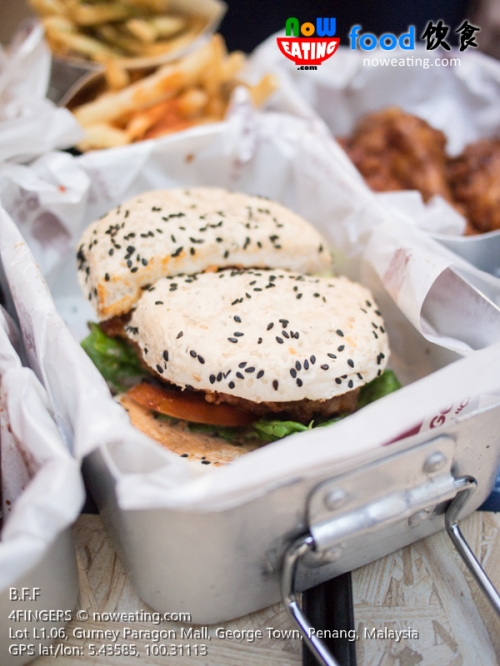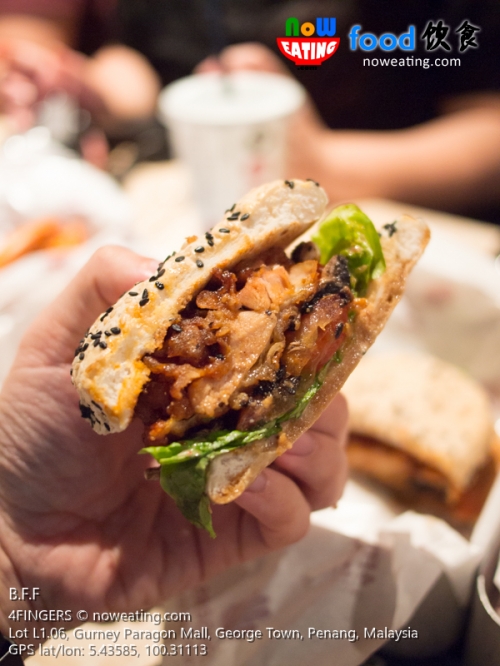 The B.F.F (RM15.90) is 4FINGERS' best-selling chicken burger (well, it has only one burger in the menu after all). Once again, customers can opt for garlic soy or hot sauce for the juicy chicken patty. The signature soy sauces are hailed from the state and created locally by a family-run producer. The sauce is fermented naturally for five months under the sun with just soybeans, salt and water.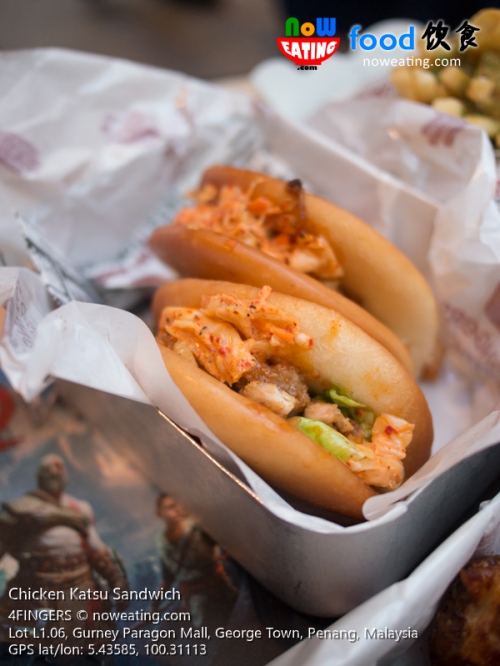 As opposed to B.F.F, Chicken Katsu Sandwich (RM15.90) has its crispy golden bun stuffed with chicken cubes and Kimchi – a true Asian delicacy. The sandwich is best consumed when hot.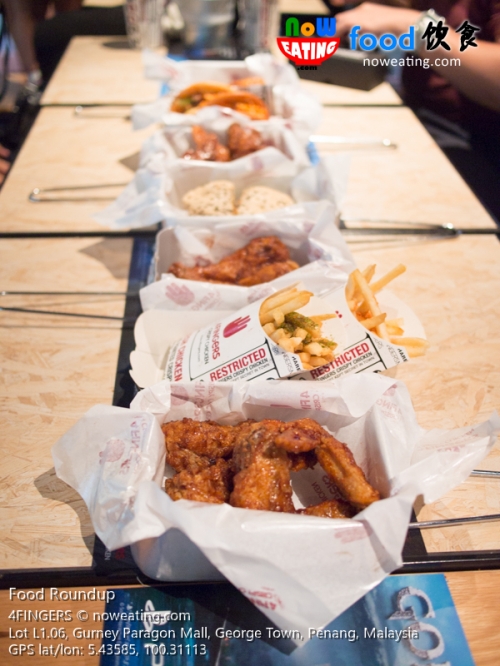 As a whole, a casual dining place to recommend if you are craving for crispy chicken, proven by a friend of us who visited it 5 times in two weeks. Trust us, the crispy chicken is really addictive thanks to its sui generis sauce and juicy content. Pricing-wise, it is fairly reasonable as well. Chicken fans will also be cluckin' excited to learn the brand plans to open another 3 stores across Malaysia later this year.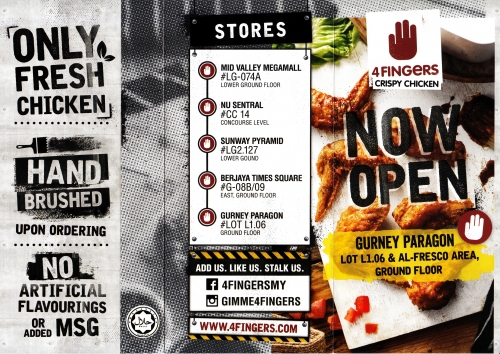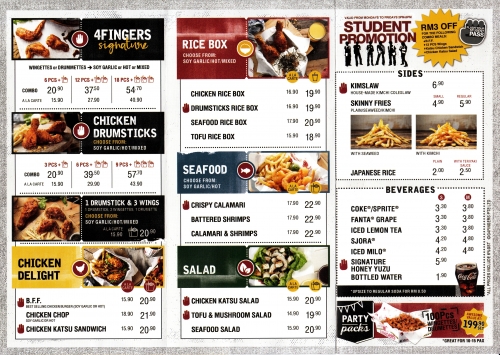 Special for our readers, we included a soft copy of the menu for your perusal. (Right-click on image and "Save link/target as…")
| | |
| --- | --- |
| Place Name: | 4FINGERS |
| Cuisine: | Western |
| Address: | Lot L1-06, Gurney Paragon Mall, Gurney Drive, George Town, Penang, Malaysia |
| Email: | [email protected] |
| Website: | http://www.4fingers.com/Malaysia-4FINGERS |
| Working Hour: | 10am-10pm daily |
| Last Visit: | 20180503 |