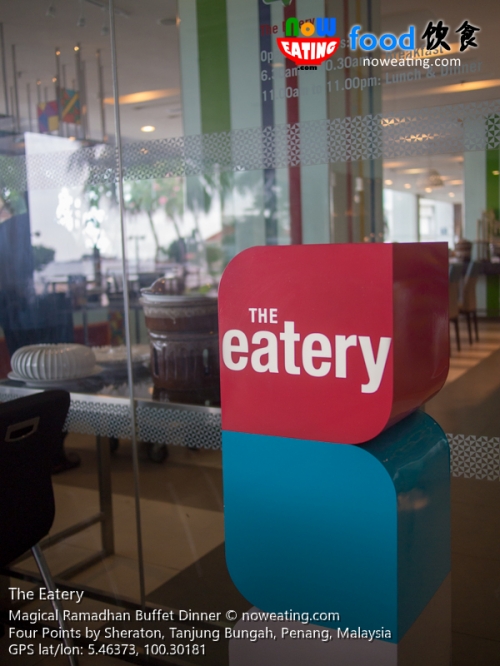 Where better to Buka Puasa this Ramadhan than in The Eatery of Four Points by Sheraton Penang (GPS: 5.46373,100.30181)? Introducing Magical Ramadhan Buffet Dinner which is available from 17-May-2018 to 14-June-2018. Read on to entitle for special discount!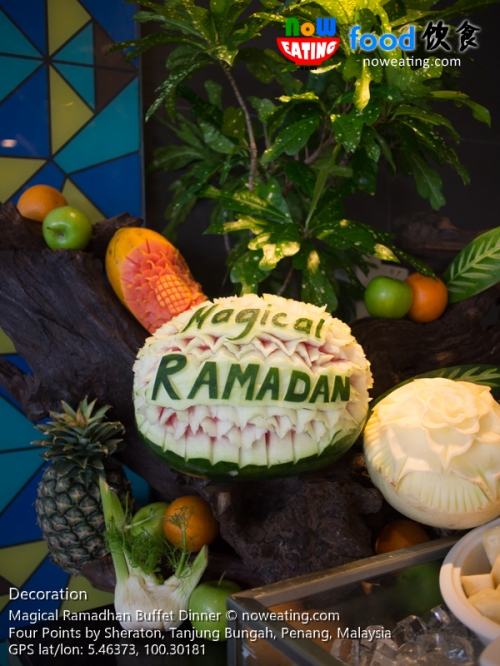 The Eatery is the main restaurant in Four Points by Sheraton Penang offering daily breakfast, a la carte menu as well as buffets on certain days. All the dishes are brilliantly crafted by Executive Chef – Nor Ismail Matesa. Personally, we met the humble Executive Chef few times in the premise. You can't go wrong with Ramadhan buffet designed and prepared by a Muslim along with other chefs.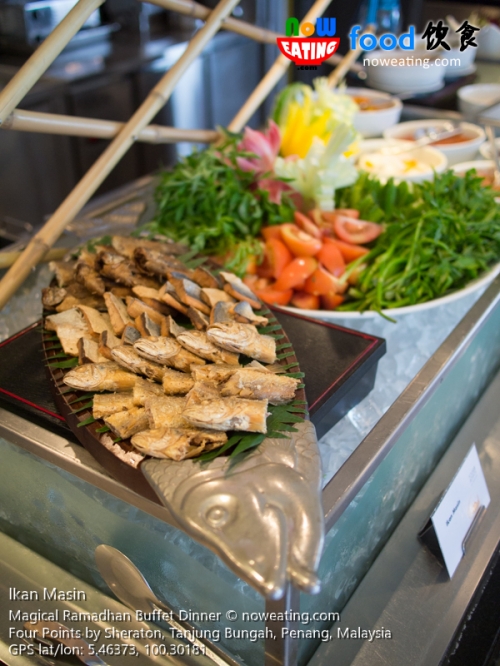 At first glance, Magical Ramadhan Buffet Dinner is emphasizing on quality rather than quantity. Yes, it may not have the 100+ recipes as the selling point but in term of quality, it can easily outperform hotels of the same class.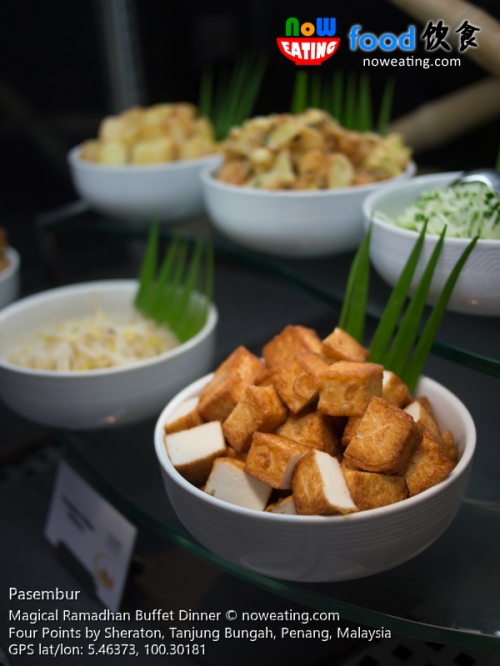 Let's start off with delicious appetizer – Pasembur Pulau Mutiara with spiced sweet potato dips.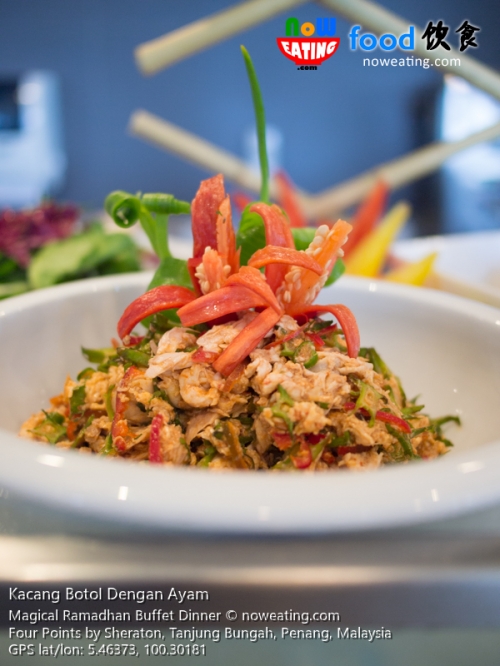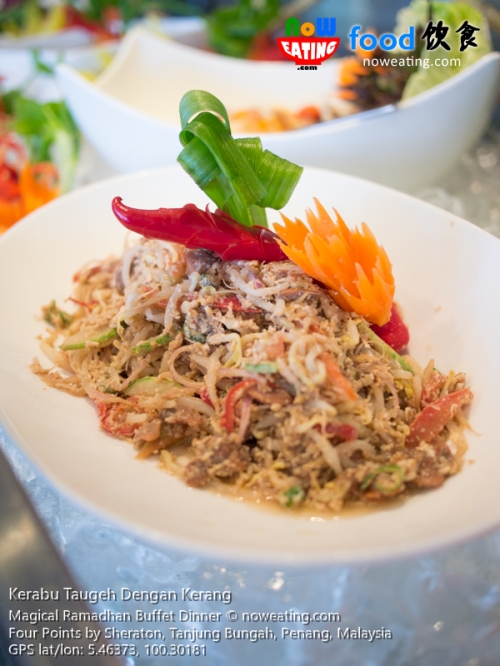 Kerabu Taugeh Dengan Kerang, for example, was an eye-opener among cold platters. Who would expect clams – the shellfish usually found in Char Koay Teow, tasted so good with bean sprouts along with other vegetables?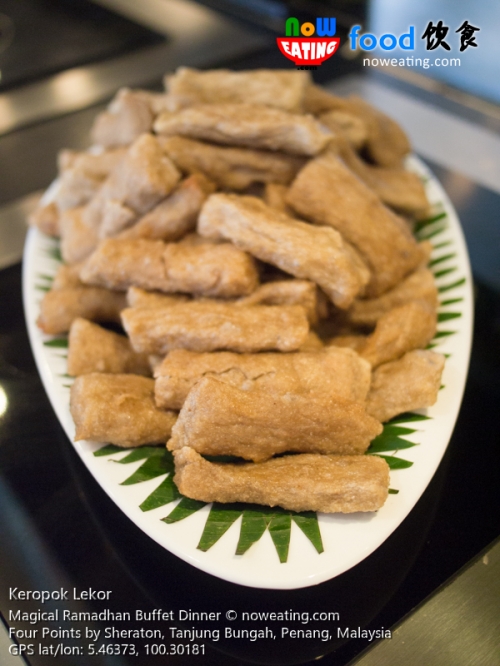 Keropok Lekor was our favorite childhood food but due to hygienic issue (the snack was usually sold at the busy roadside), we were usually barred by parents from purchasing it. The "restriction", however, was lifted in Magical Ramadhan Buffet Dinner.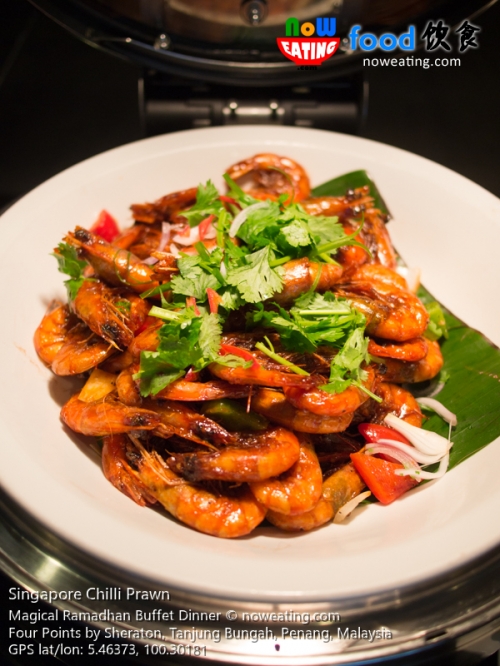 As for the main courses, the hot tray containing eye-catching Singapore Chili Prawn was emptied before we were able to grab one. Fortunately, the dish was quickly replenished by chef.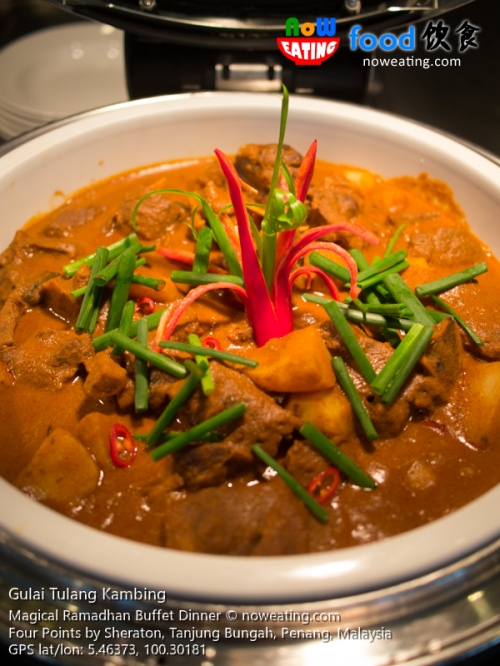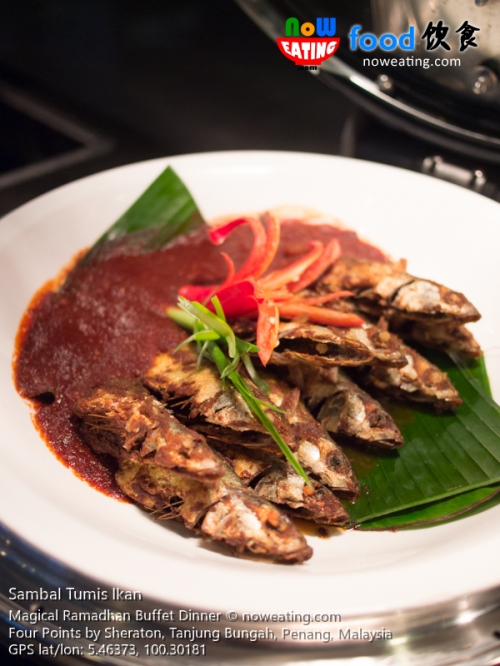 Indulge in array of authentic Malay traditional dishes featuring Rendang Daging "Minang", Gulai Tulang Kambing, Ayam Tandoori, Ikan Mambung "Berlado", and Samba Tumis Ikan which perfectly highlight the essence of Ramadhan.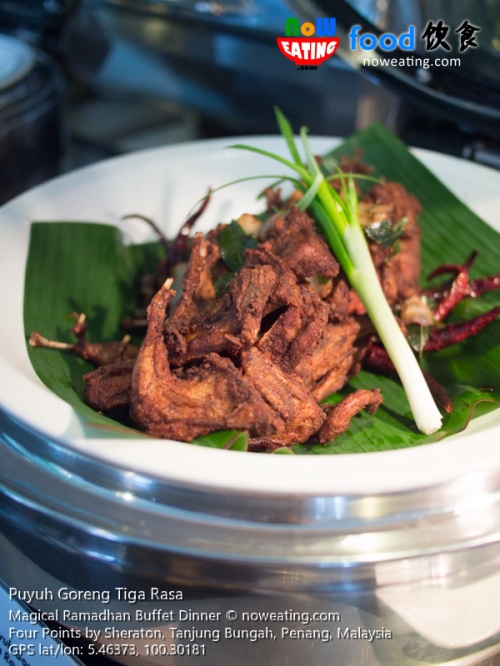 This is perhaps our first encountered with Burung Puyuh Goreng Tiga Rasa (Three-Taste Deep Fried Quail) in the buffet line. "Tastes like chicken" is the best wordings for the somehow exotic dish.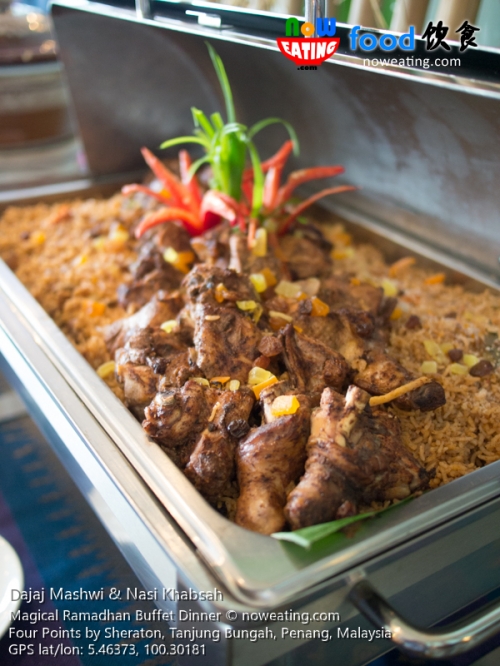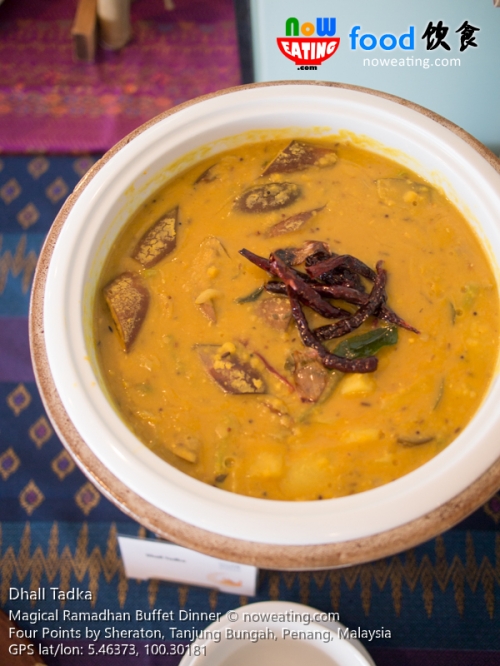 Other highlights are Braised Moroccan Lamb Ball in Spice Tomato Sauce, and Arabic-inspired dishes such as Nasi Kahbsa, Dajaj Mashwi (Ayam Panggang), Bombay Onion Pickled, Cucumber Raita and Dhal Tadka.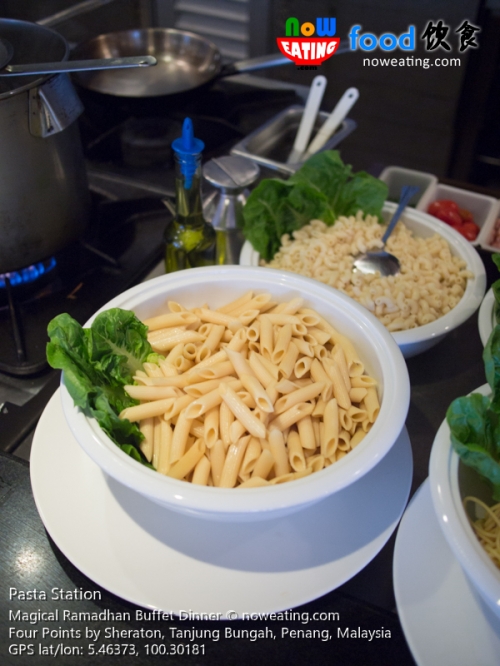 The Eatery serves one of the best made-to-order pasta in hotels.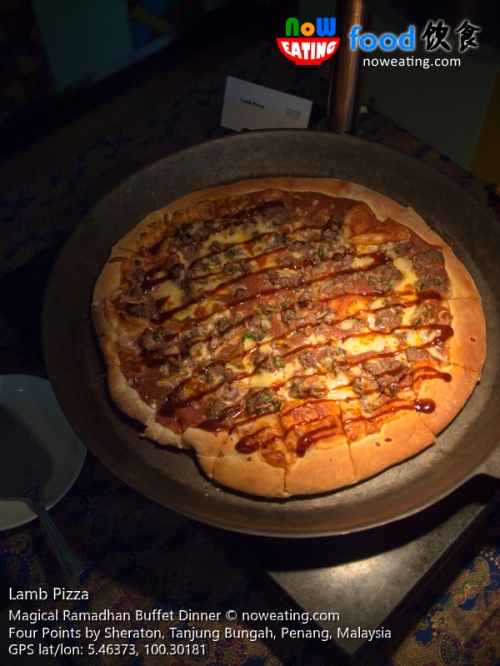 For other Western food, be sure to grab a slice of pizza of the day (which was an extraordinary "Lamb Pizza" for us) fresh from pizza oven.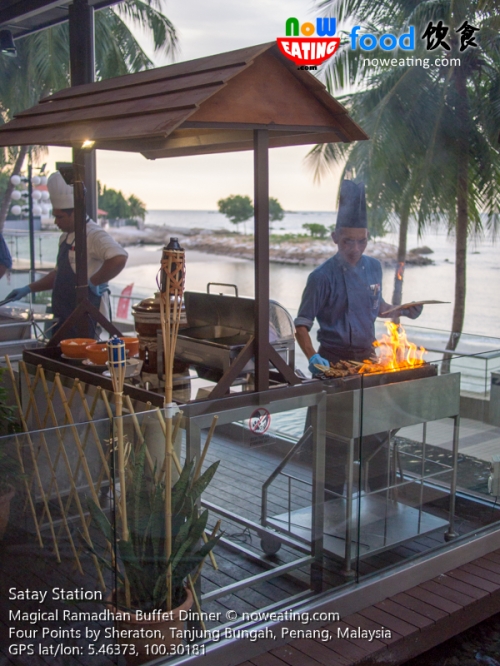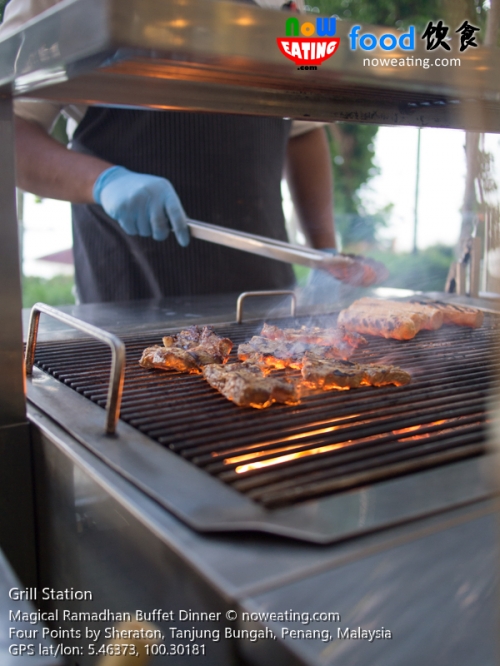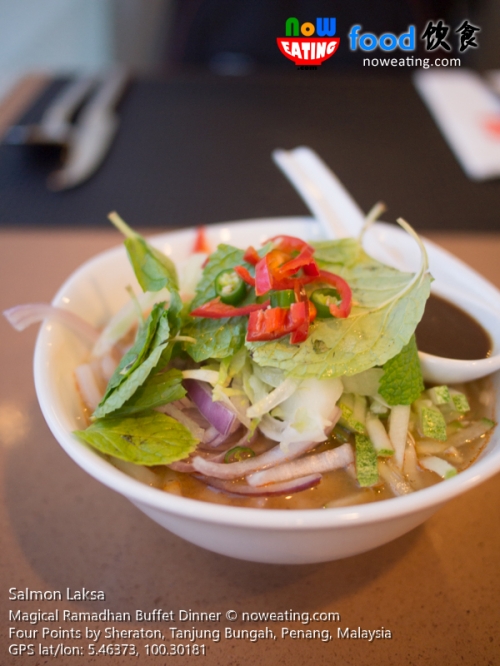 Be sure to visit live action counters at al fresco patio overlooking the sea which sets the perfect ambiance to dine with family and friends. During our visit, we were blown away with scrumptious grilled lamb and Salmon Laksa resembling the taste and texture of Kedah laksa. It is also one of the signature dishes in The Eatery and according to a chef, it was sold out within hours during a recent food fair participated by the hotel.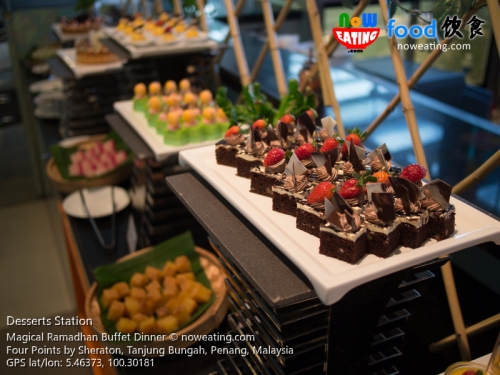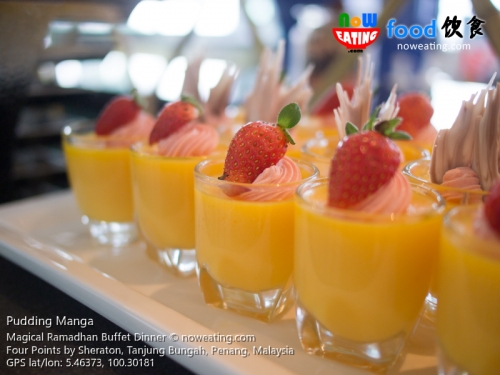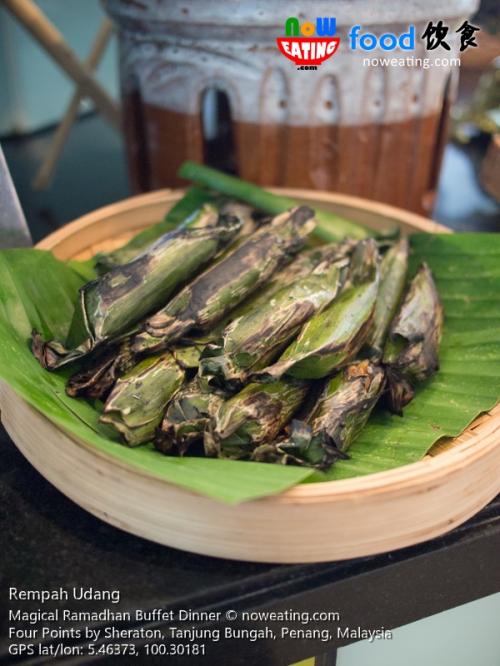 Finish off the meal with a line of desserts, from traditional Malays dessert to fruit tarts to local favorites such as Ice Kacang and Chendol.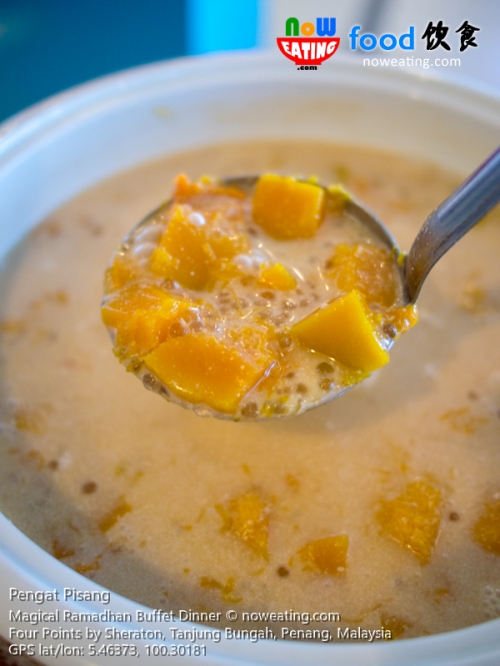 Special for the holy month of Ramadhan, grab a bowl of Pengat Pisang – the sweet dessert using banana as main ingredient.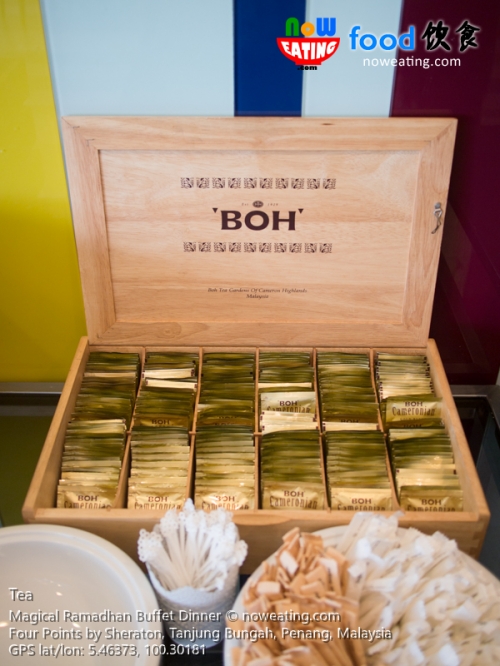 End your hearty dinner with a cup of the famous Cameron Highlands tea or coffee from the coffee maker.
As a whole, our Ramadhan preview session was a positive one thanks to more authentic Malay cuisine while retaining at hotel standard. Pricing-wise, it is fairly reasonable as well. Kudos to chefs who work around the clock.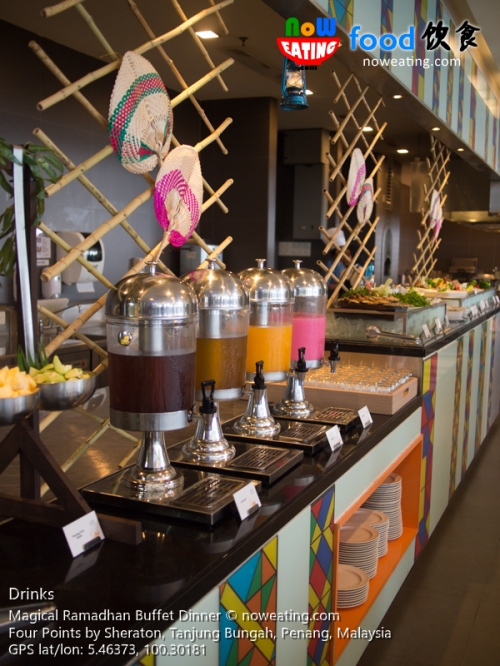 Magical Ramadhan Buffet is available from 17-May to 14-June-2018, from 7:00pm to 10:30pm. Priced at RM69 nett per adult, RM40 nett per child (age 6 to 12 years old) and senior citizen above 60. Children below the age of 6 gets to eat for free. Even better, guests are entitled for early bird prices of RM59 nett per adult if booking is made before the 31st of May 2018. For more information or to make reservation, please contact the hotel at +604 371 8706 or visit http://www.fourpointspenang.com.