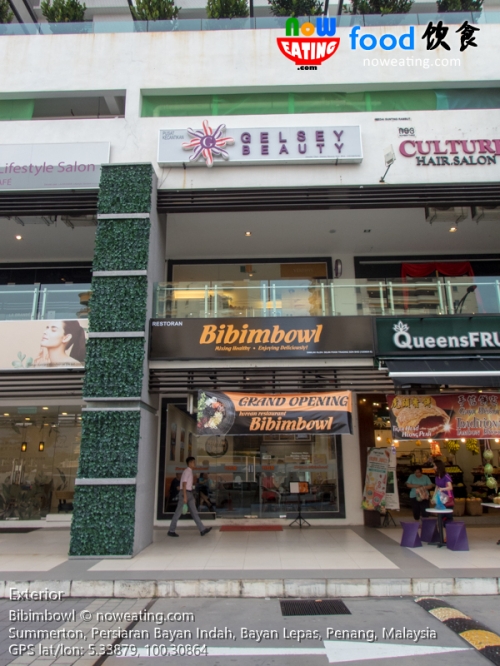 Usually operated by Koreans folks, Korean restaurants is mushrooming in Penang and in fact, we are not sure if it is already supersede Japanese restaurants. Similar to the latter, most Korean restaurants here are more suitable for mid-to-high income group with some even impose minimum order quantity policy. Specifically for BBQ restaurants, expect one won't walk out alive if he/she does not have a blue paper note in his/her pocket. Fortunately, we met Bibimbowl (GPS: 5.33879,100.30864) recently.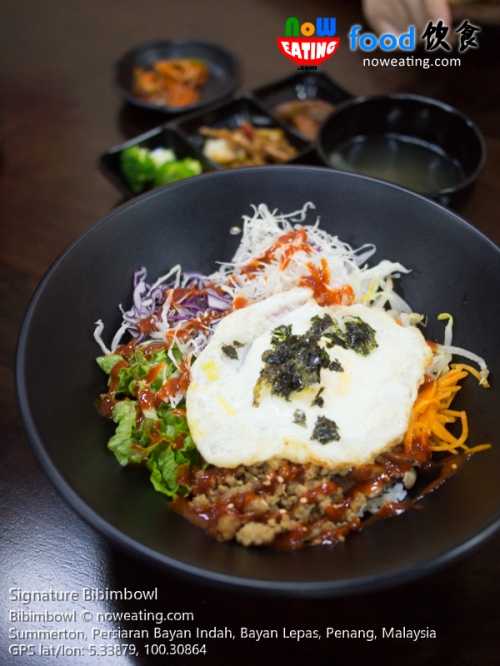 Bibimbowl is once again, our accidental discovery. Judging from the name itself, we were almost sure that the shop is specialized in Bibimbap – a Korean dish with warm white rice topped with mixed vegetables, an egg, grilled/stir-fried meat, and premium gochujang (red pepper sauce). Stir the whole bowl before enjoying. It is perhaps our top pick other than Korean rice cake.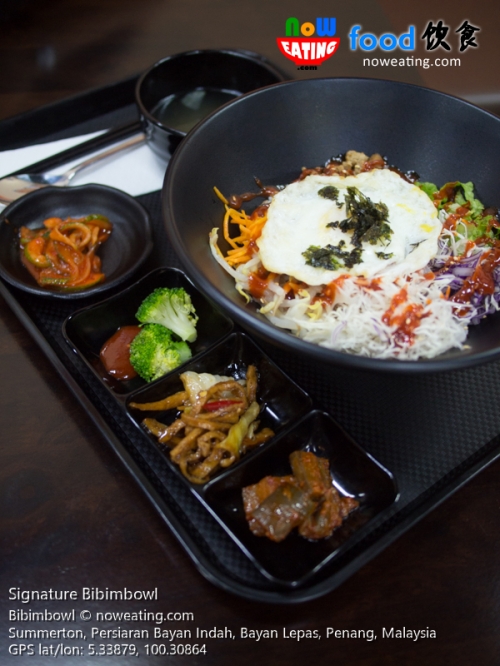 Without a doubt, the casual dining place is indeed specialized in Bibimbap, or Bibimbowl in this case. We felt in love with the Signature Bibimbowl (RM13.90) which comes with minced pork during our first visit.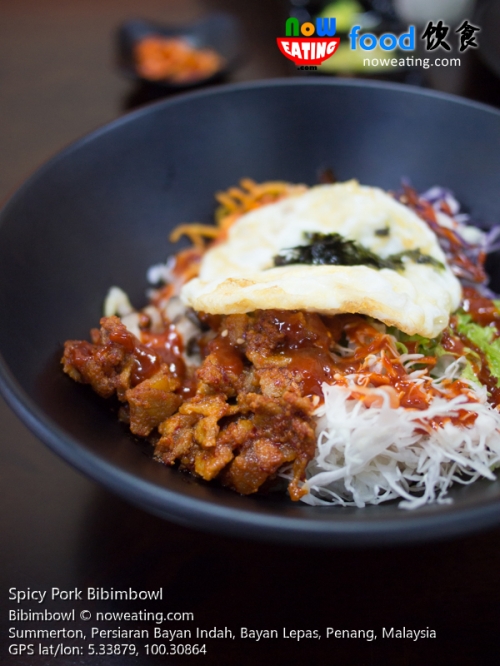 During our second visit, we opted for Spicy Pork Bibimbowl (RM15.90). For Penangites, "Spicy" here basically equivalent to the spiciness of Japanese curry. In other words, the spiciness is considered mild at most. Both Signature Bibimbowl and Spicy Pork Bibimbowl are equally scrumptious.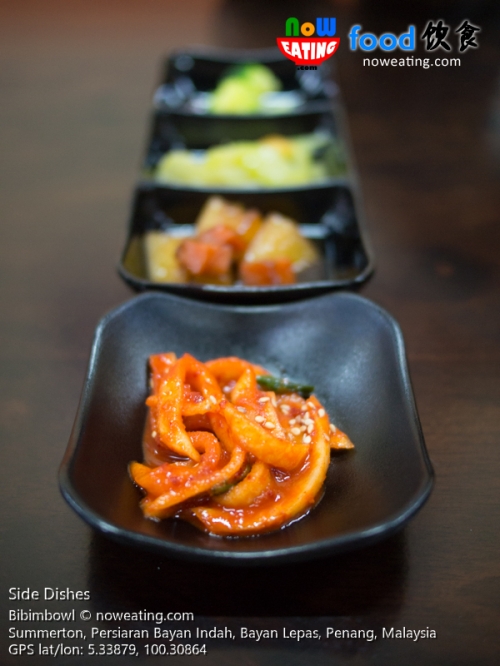 Each Bibimbowl comes with side dishes. Our guess is that they are refillable. Personally, we didn't ask for refill (but if this is RM50+ meal, we will definitely refill at least twice before food arrive).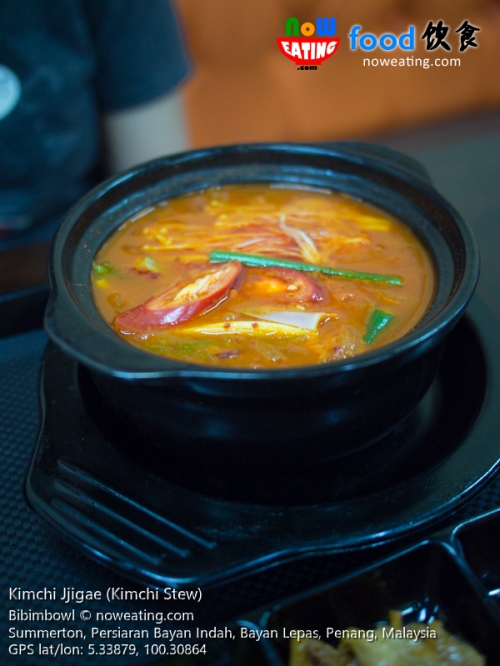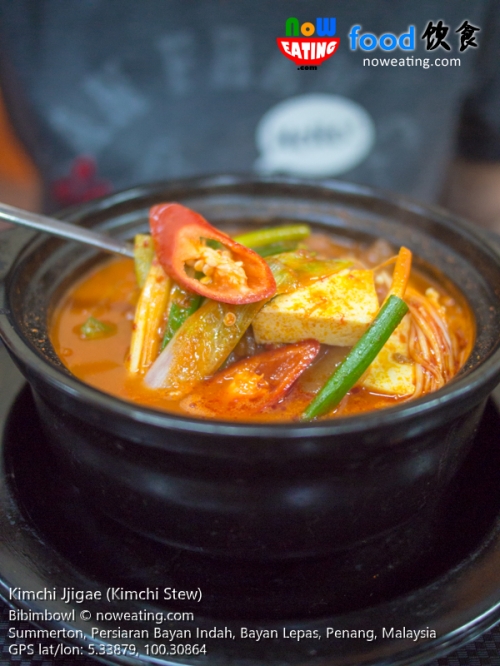 The reason Kimchi not in our favorite list is because Kimchi is quite subjective in Malaysia, especially when the traditional side dish is turned into Kimchi Stew. Some are diluted or simply tongue-burning. Still, skipping Kimchi in Korean restaurant is like skipping Char Koay Teow in Penang so we ordered a Kimchi Stew (RM15.90) and we were astounded by its richness with mild spiciness. This is perhaps THE Kimchi we are looking for all these while!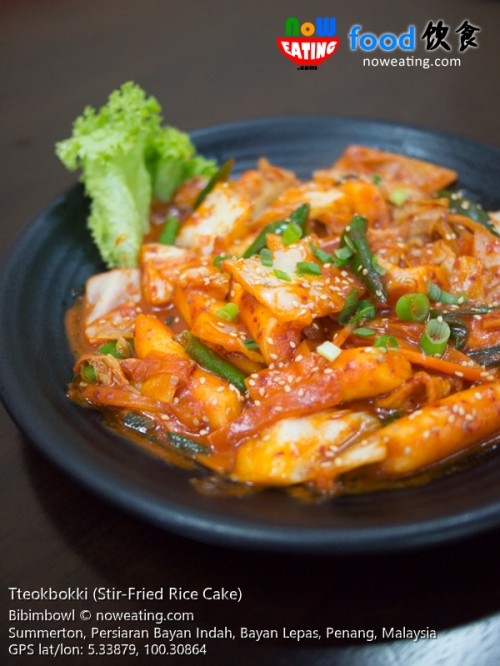 We felt in love with rice cake when we were having our holiday in Seoul. It was one cold raining evening when we stumbled upon a roadside stall selling rice cake. Yet placing any order, we were given a cup of lukewarm soup by the kind Korean woman. We then took away a pack of rice cake back to our hotel. Along with a can of Korean beer after the shower, the rice cake tasted heavenly good.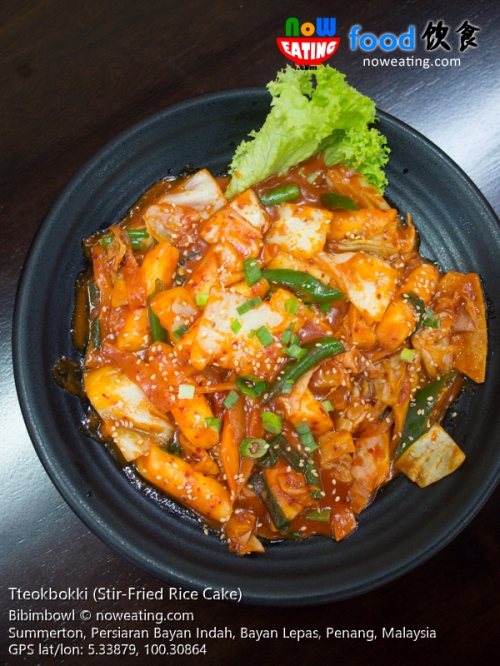 Back to Bibimbowl, the Stir-Fried Rice Cake (RM15) is up to the par even though it is not as satisfying as the roadside stall, probably due to the latter has their rice cake soaked for extended hours with thick red gravy penetrating the cylinder-shape rice cake.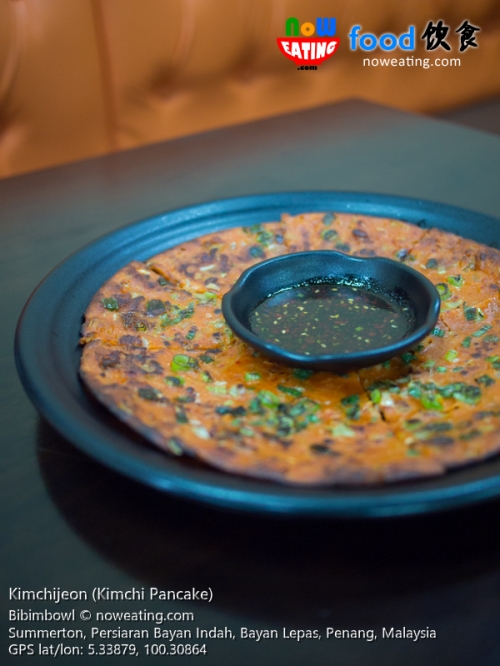 Bibimbowl definitely does not disappoint us on Kimchi, even with the Kimchi Pancake (RM15).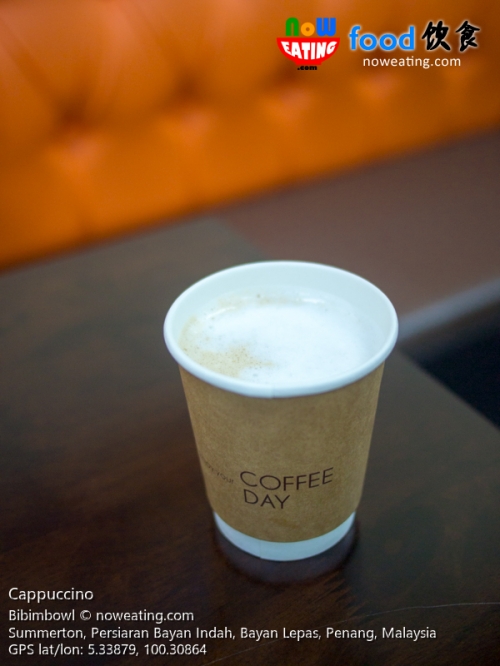 Bibimbowl also serves some BBQ dishes and don't worry, there is no minimum order quantity here. Last but not least, they do have an automated coffee machine and we opted for a cup of Cappuccino. Not bad for keeping you awake after the meal but personally, we still prefer handcrafted coffee.
As a whole, an affordable Korean restaurant to recommend if you are craving for Kimchi or Bibimbap. The casual dining restaurant opens daily from 11am to 10pm.
| | |
| --- | --- |
| Place Name: | Bibimbowl |
| Cuisine: | Korean |
| Address: | Summerton, Persiaran Bayan Indah, Bayan Lepas, 11900, Penang, Malaysia |
| Tel: | +604-373 6065 |
| Working Hour: | 11am-10pm daily |
| Tax: | No GST. No service charge. |
| Last Visit: | 20180610 |