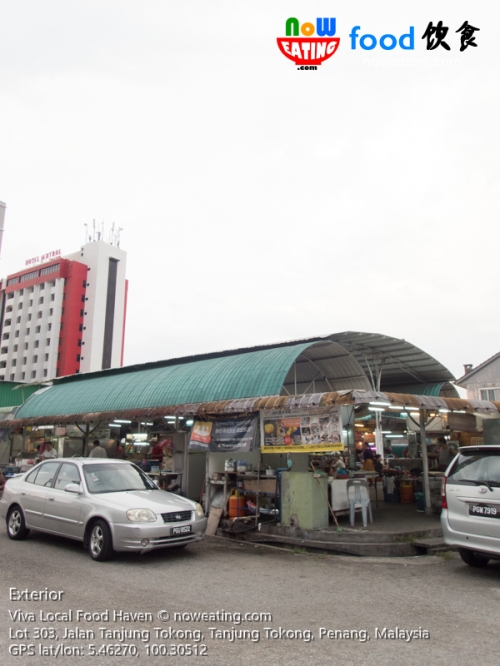 Strategically located along Tanjung Tokong's main road and right in front of Hotel Sentral Seaview, Viva Local Food Haven (GPS: 5.46270,100.30512) is always crowded with both local and foreign customers. Thanks to our friends who stayed in Hotel Sentral Seaview recently, we had a chance to revisit the food court after our initial visit 8 years ago.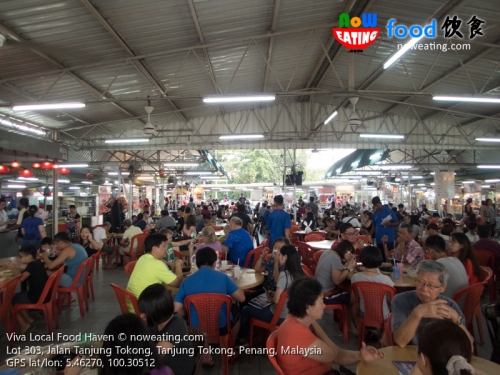 Many things have changed since 8 years ago, including the closure of a Dim Sum stall which we reviewed previously. The same stall was replaced with a pizzza/burger stall in which we will be covering later.  Our most recent visit to Viva was back in March 2018 in which five of us were having casual dinner there and were blown away by the crowd including both locals and foreigners.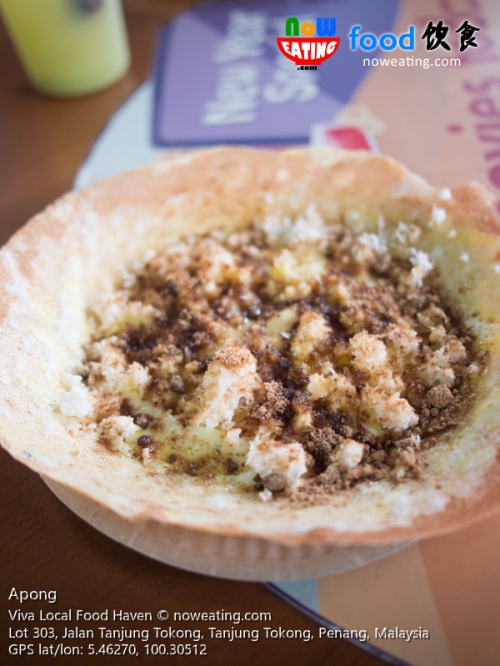 As the name applies, Viva Local Food Haven serves local cuisine under one roof. As an appetizer, we had Apong topped with an egg, sprinkled with shredded coconut and brown sugar. Quite in a class by itself.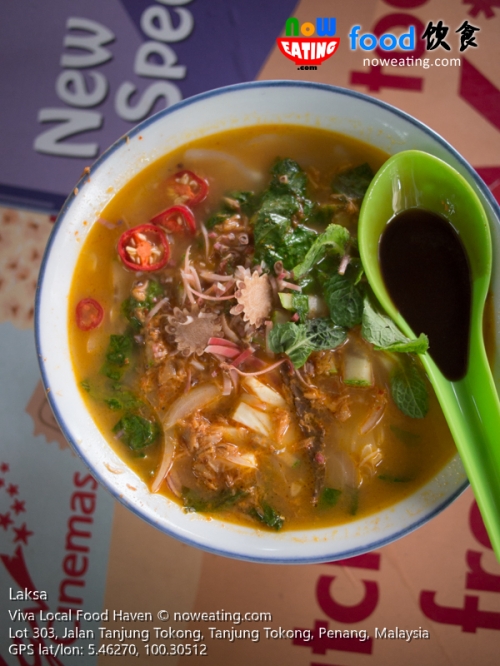 "I need Laksa." is a phrase we often hear from one of our friends almost weekly, and you can find the delicacy here as well. Just average in our opinion.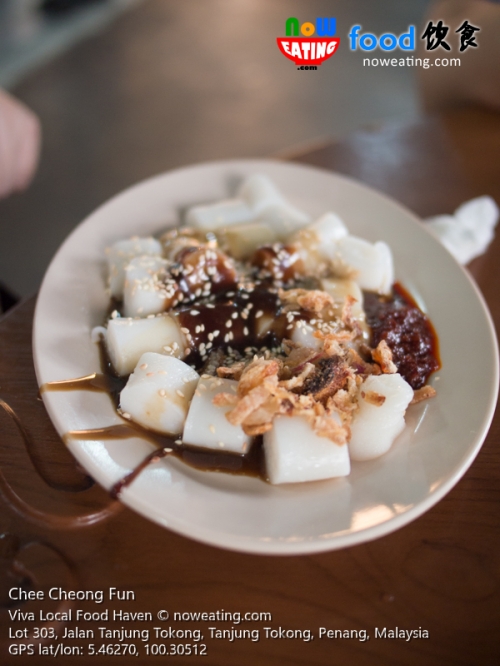 Chee Cheong Fun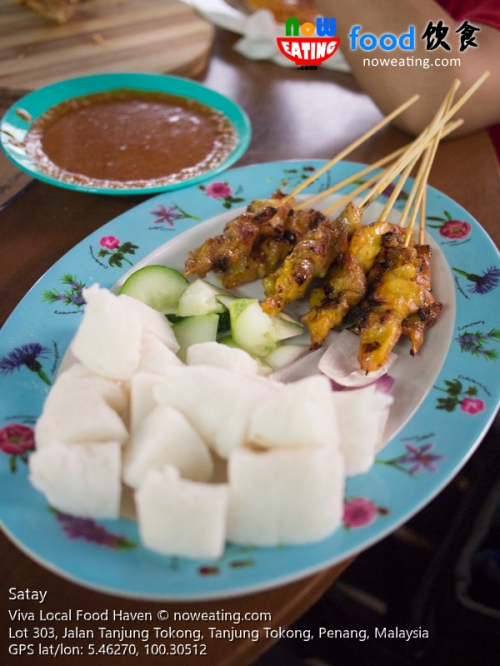 Satay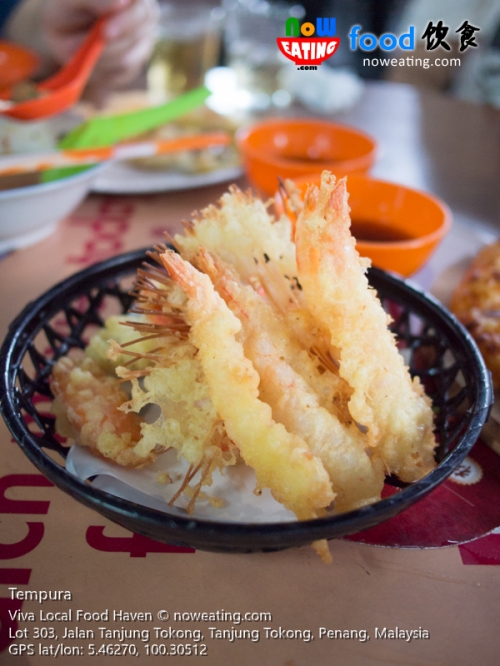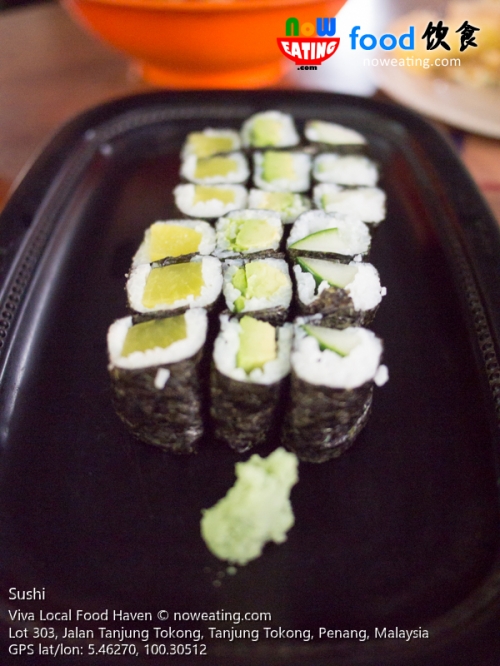 Other than local cuisine, Japanese and Western cuisine are available as well. We particularly enjoyed the crispy Tempura which was prepared at restaurant standard.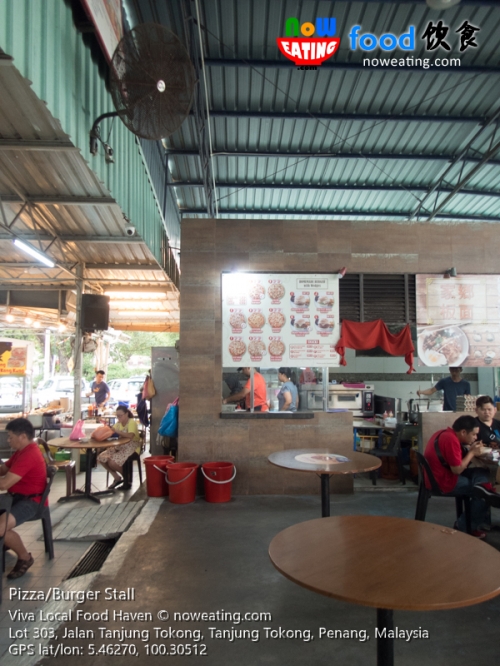 Perhaps the star of the evening was the pizza/burger stall offering handmade pizza and burger.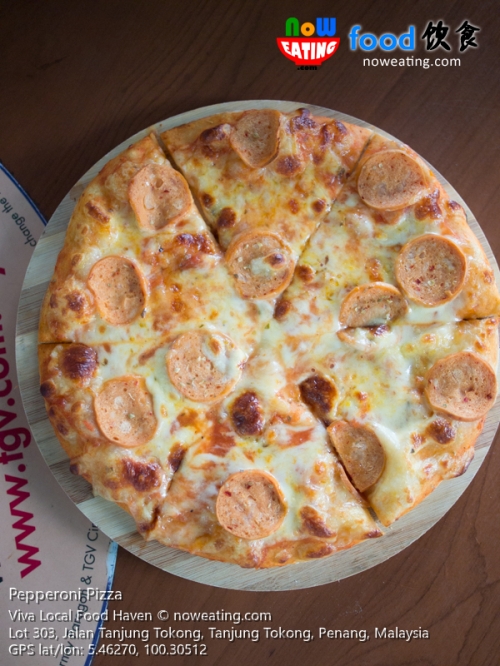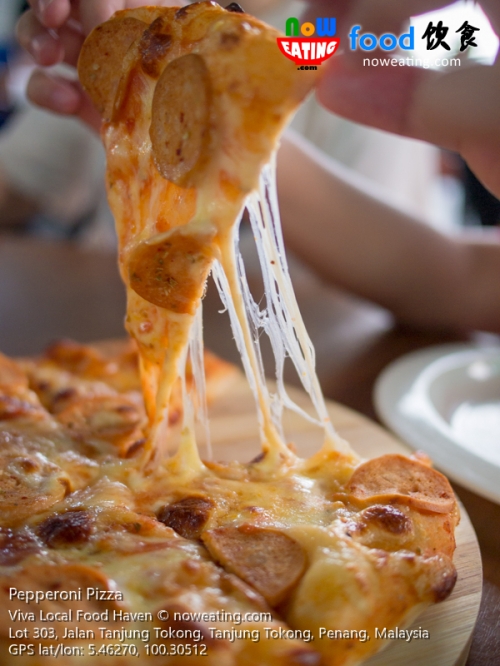 Quality-wise, the pizzas are once again at cafe/restaurant quality with thin crust topped with saliva-drooling cheeses, along with other ingredients depending on your choice. We had a kid with us that evening and the whole Pepperoni Pizza was finished by him alone. A regular pizza is priced at RM15. Fairly affordable.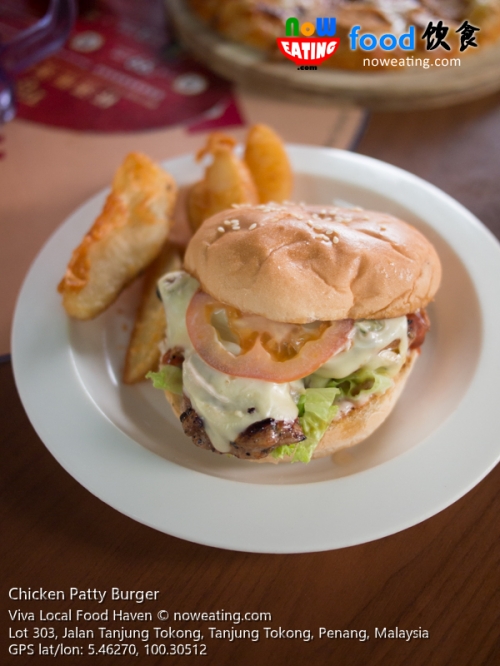 For us, we ordered a Chicken Patty Burger (RM7) with de-boned grilled chicken thigh as the patty. Juicy and tender. Another big plus was that they used potato wedges as side dish instead of ordinary French fries.
As a whole, a better food court in Penang island proven by the locals crowd. In our own opinion, it is the use of reusable dining utensils which gives higher scores for Viva Local Food Haven (we vastly sick of disposable paper plates/chopsticks/plastic forks and spoons in some food courts). Viva Local Food Haven opens from Monday – Saturday during evening time (5:00pm-11:30pm). Closed on Sunday.
| | |
| --- | --- |
| Place Name: | Viva Local Food Haven |
| Cuisine: | Western, Chinese, Malay, Indian, Japanese |
| Address: | Lot 303, Jalan Tanjung Tokong, Tanjung Tokong, 10470, Penang, Malaysia |
| Working Hour: | 5:00pm-11:30pm daily. Closed on Sunday. |
| Tax: | No GST. No service charge. |
| Last Visit: | 20180318 |