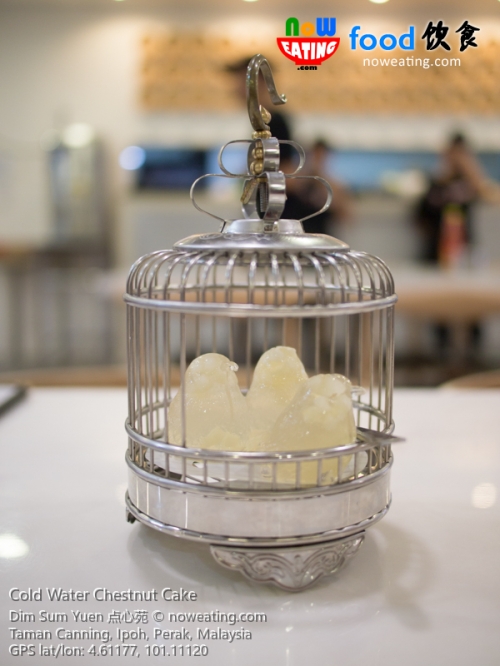 Tired of sharing tables with others and with waiting customers staring at you in hoping you finish the subpar pre-steamed Dim Sum ASAP? Head to Dim Sum Yuen 点心苑 (GPS: 4.61177,101.11120) in Taman Canning for innovative make-to-order Dim Sum including lovely Cold Water Chestnut Cake 鸟吞马蹄 (RM5.50). Even our anti-Dim Sum friend plans to return here again.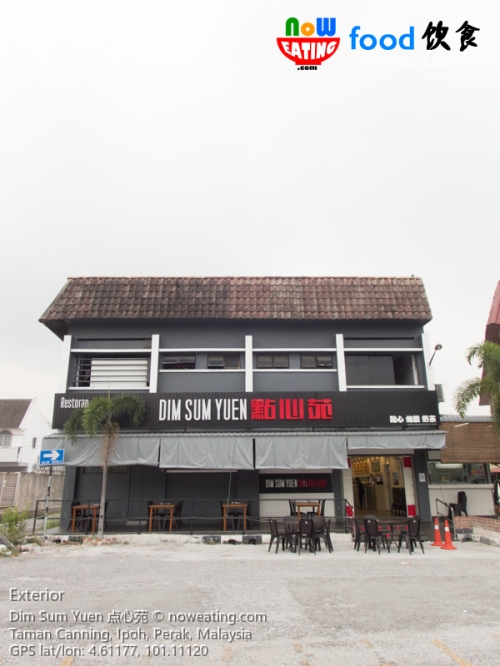 It was one early morning in which we departed from Penang to Kuala Lumpur for a yearly mega book fair. Dim Sum Yuen is an accidental discovery from Facebook and after 2 hours fatiguing drive, we reached the destination by using Waze. The restaurant opens from 7:30am to 10:30pm daily (except Sunday until 3:30pm) with ample parking space in front. Unlike the infamous Dim Sum restaurants in Ipoh town, no illegal parking attendants here (or at least for our case).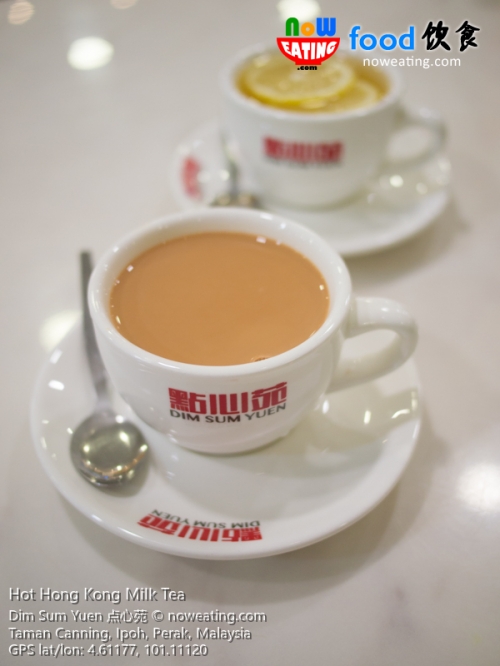 In our opinion, Dim Sum Yuen is more like Hong Kong Cha Chaan Teng 香港茶餐厅 opens until late evening with its signature drink being HK Milk Tea 港式热奶茶 (RM3.90) with ingredients fully imported from Hong Kong. Do not worry if Chinese tea is your morning dose as the staple drink is also available in the premise.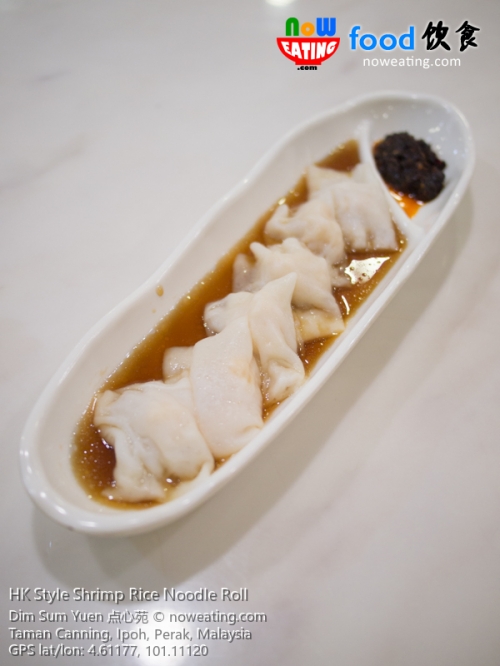 Notice the price? Pricing-wise, it is fairly reasonable considering the quality of Dim Sum you receive. HK Style Shrimp Rice Noodle Roll 香港鲜虾肠粉 (RM5.90), for example, has whole shrimp wrapped in each rice noodle roll. In other restaurants, having the same dish is like playing "scratch-and-win" in hoping that you will get the shrimp from the piece in your hand.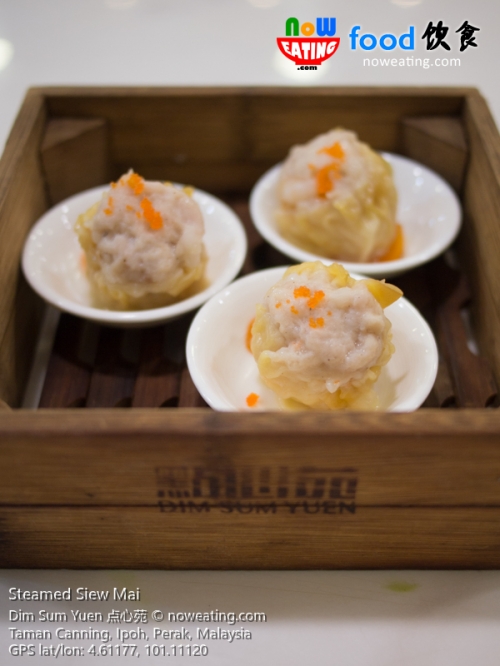 As mentioned, dim sum will be prepared after placing order so expect some delays on food arrival. In return, you get quality dim sum with better presentation, such as Steamed Siew Mai 鲜虾烧卖 (RM5.90) presented on sauce dishes.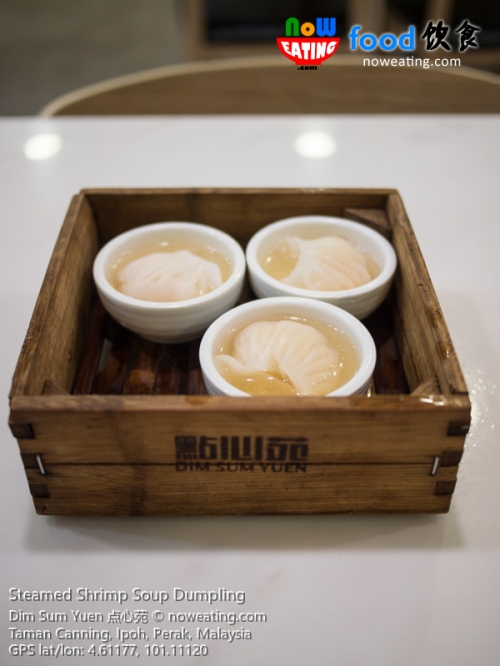 Creativity is in the gene of Dim Sum Yuen. Who could expect Har Gow/Steamed Shrimp Dumpling taste even better with soup? Figure: Steamed Shrimp Soup Dumpling 上汤虾饺 (RM6.90).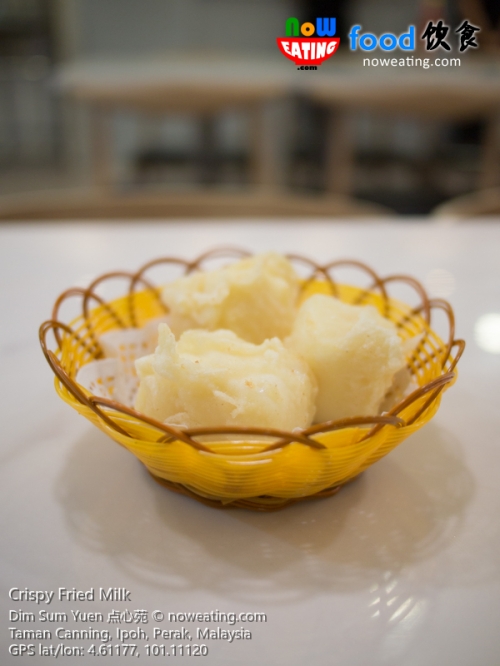 Looking for something extraordinary? Try Crispy Fried Milk 脆皮炸鲜奶 (RM4.90) if you are a milk lover.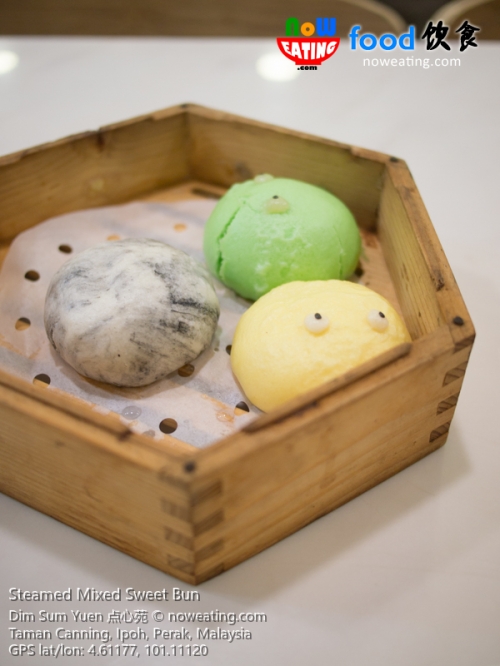 Our past experience with Liu Sha Bao is mixed but Dim Sum Yuen is a positive one. Steamed Mixed Sweet Bun 三色流沙包 (RM6.90) was not only comes in three flavor (green tea, black sesame and salted egg custard), the filling was so generous that the bun exploded before we could even take a photo on the filling.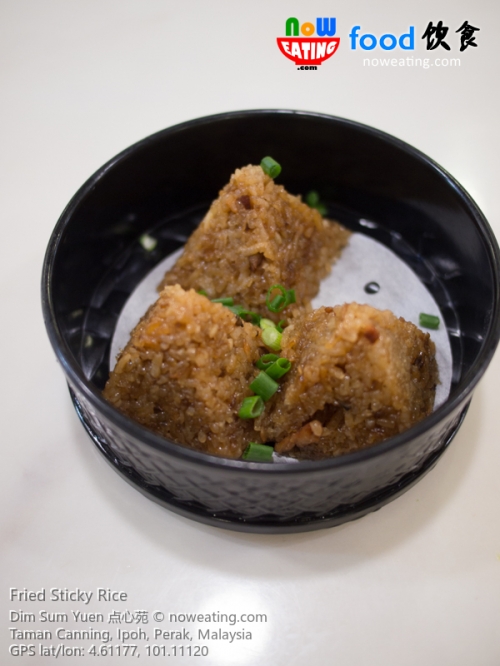 We ended our meal with Fried Sticky Rice 金塔糯米 (RM4.90) as it will be another 2 hours drive to Kuala Lumpur.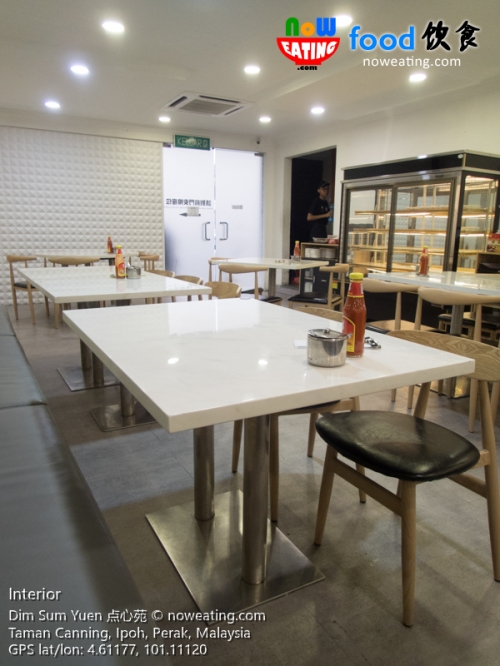 As a whole, forget about the infamous Dim Sum restaurants with arrogant service. Dim Sum Yuen is a new Dim Sum restaurant to recommend in Ipoh with better service, better food quality and presentation.
| | |
| --- | --- |
| Place Name: | Dim Sum Yuen 点心苑 |
| Cuisine: | Chinese |
| Address: | Taman Canning, Ipoh, Perak, Malaysia |
| Working Hour: | 7:30am-10:30pm |
| Last Visit: | 20180615 |