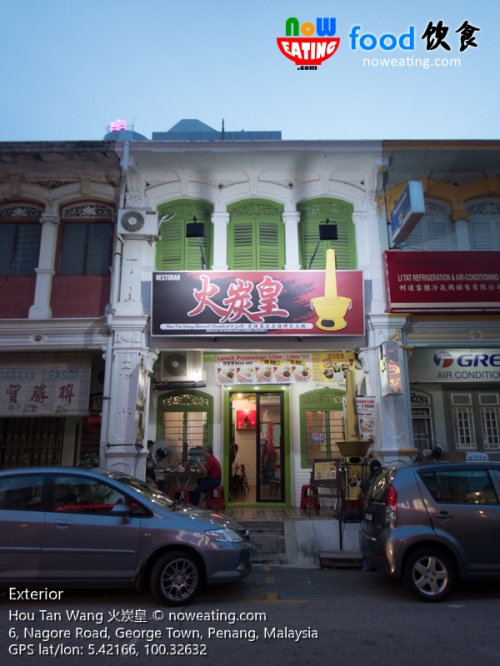 Few years ago, when someone mentions charcoal steamboat in George Town, Penang, it must be the legendary Goh Huat Seng. Just like many big players in year 2018, it went into history and if you are looking for a placement, we recommend Huo Tan Wang 火炭皇 Charcoal Steamboat at Nagore Road (GPS: 5.42166,100.32632). We had a wonderful evening there with its signature Sour and Spicy base soup.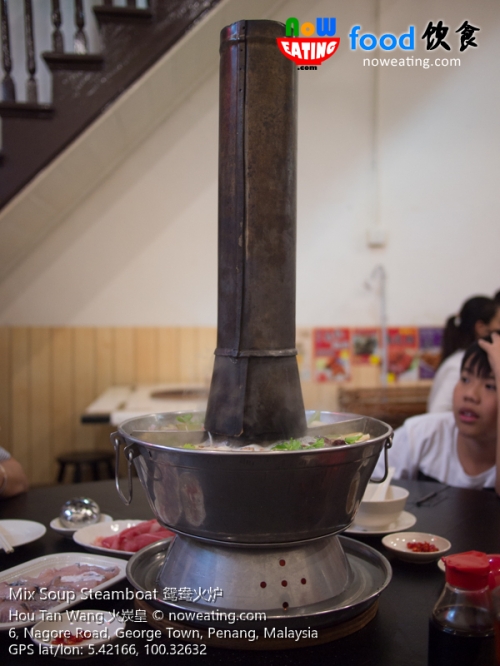 We were told by our friends that there are two steamboat restaurants in Nagore Road – one usually crowded while another one usually with less customers (which is Huo Tan Wang). The latter, however, tastes better with its Sour & Spicy Soup. It was one evening when our friends from Kuala Lumpur paid us a visit and we decided to give Huo Tan Wang a try as charcoal steamboat was somehow rare in the capital of Malaysia. We would like to remind our readers to be careful when walking at Nagore Road as another friend of us encountered robbery there recently.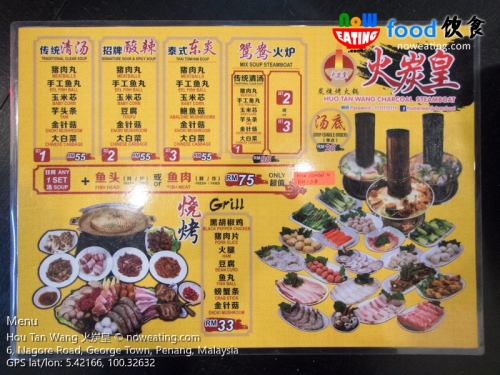 The family-owned restaurant offers 3 sets of steamboat, each priced at RM55:
Traditional Clear Soup
Meatballs
Eel Fish Balls
Baby Corn
Yam
Enoki Mushroom
Chinese Cabbage
Signature Sour & Spicy Soup
Meatballs
Eel Fish Balls
Baby Corn
Toufu
Enoki Mushroom
Chinese Cabbage
Thai Tomyam Soup
Meatballs
Eel Fish Balls
Baby Corn
Abalone Mushrooms
Enoki Mushroom
Chinese Cabbage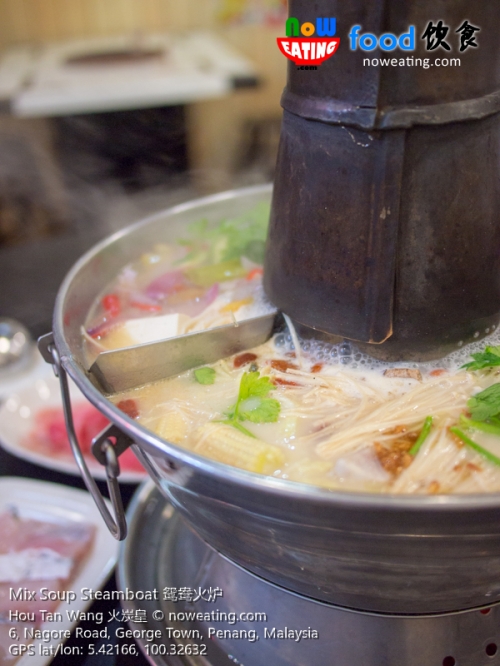 You can even combine the clear soup with one of other twos into Mix Soup Steamboat at the price of RM98. Note that all ingredients are cooked in the steamboat when serving.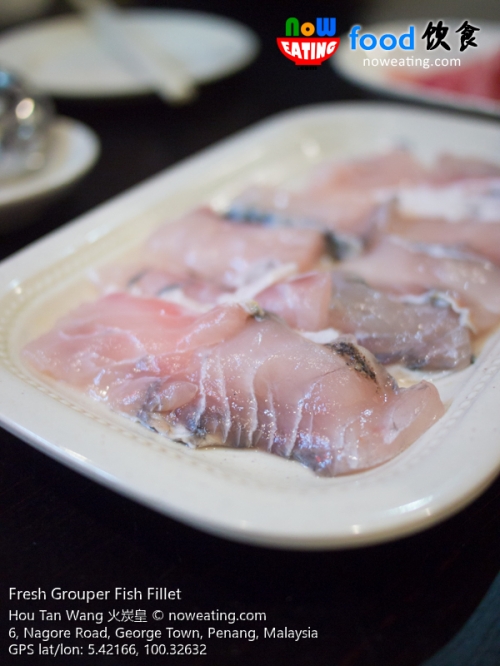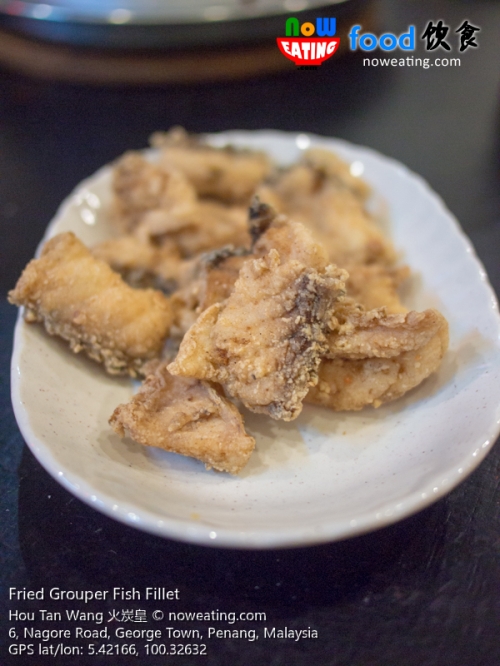 By adding RM40 to RM138, you are entitled for 2 x fresh/fried grouper fish fillet. Our recommendation is go for fried grouper fish fillet as it is deep fried until fragrant.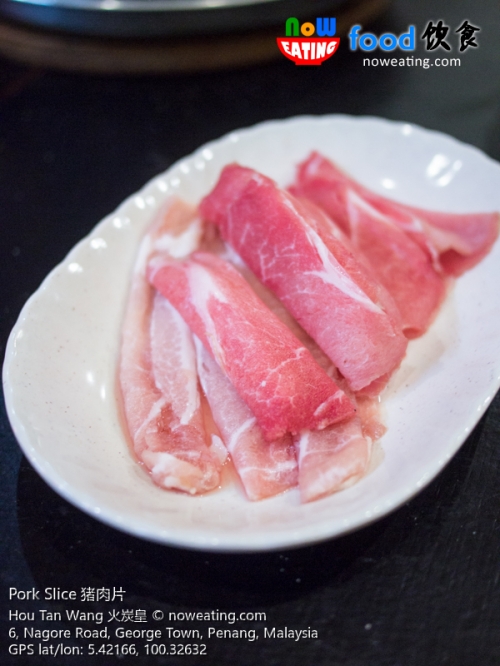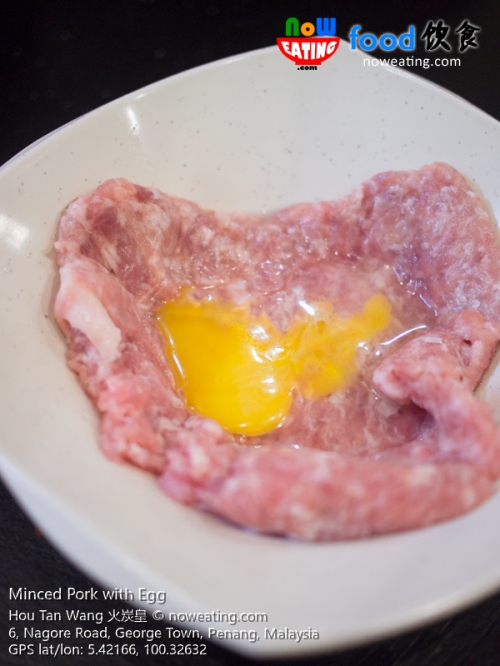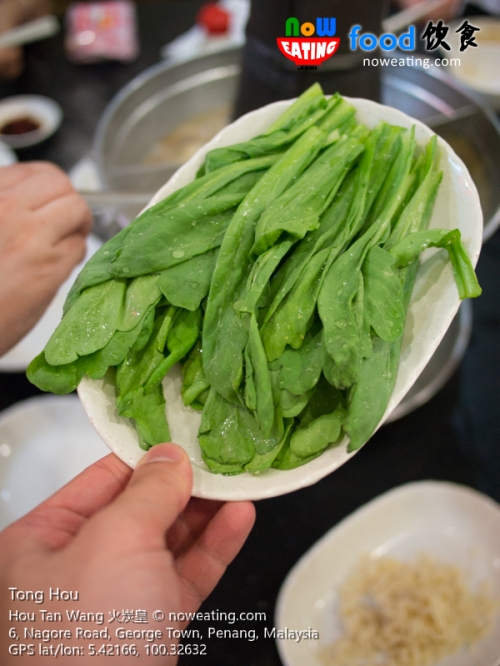 Ingredients simply not enough? An order chit is available on each table, allowing customers to make extra orders including those ingredients not available in default set. For us, we added Tang Hou (also known as Steamboat Vegetable), Minced Pork with Egg, Pork Slice, Smoked Bacon and Instant Noodle to name a few.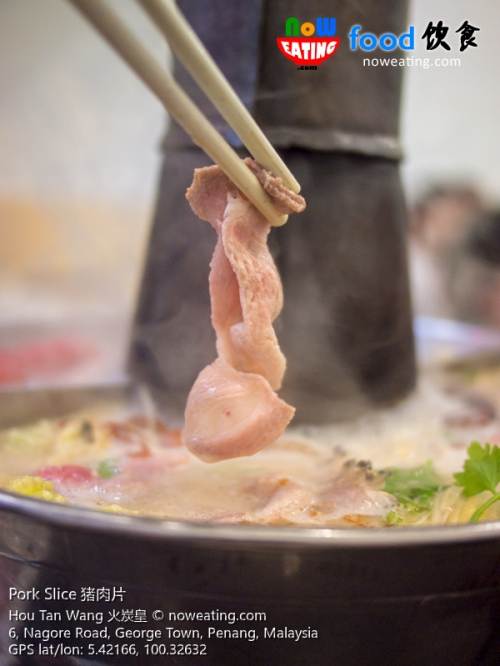 The Sour and Spicy Soup resembling the soup of Thai Steamed Fish is worth dying for.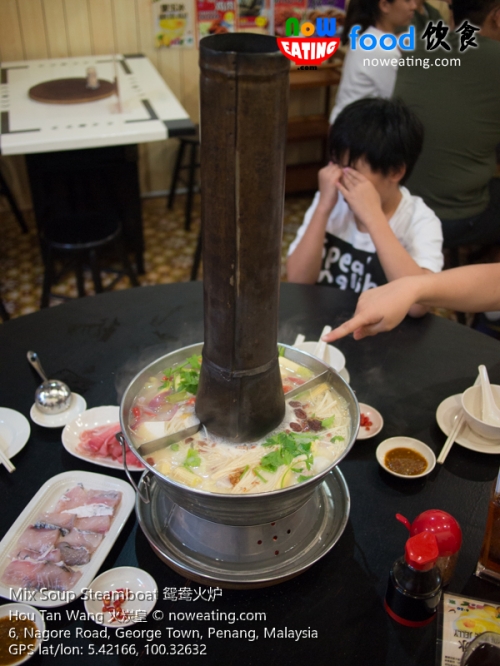 Total damage was RM234 for 5 persons. As a whole, a restaurant to recommend if you are craving for charcoal steamboat (especially after Goh Huat Seng goes into history). If there is a thing to nitpick, it is the service can be a bit slow and messed up when crowded. Still, both parents and son are friendly enough to refill the soup or even cook the remaining ingredients in the kitchen when the steamboat is running out of charcoal (as we spent our time chit chat there). The restaurant opens daily during lunch and dinner time and is closed on Monday. Mookata is also available for BBQ fans.
| | |
| --- | --- |
| Place Name: | Huo Tan Wang Charcoal Steamboat 火炭皇 |
| Cuisine: | Chinese |
| Address: | 6, Nagore Road, George Town, Penang, Malaysia |
| Tel: | +604-226 0091 |
| Working Hour: | 11:30am-2:30pm, 5:30pm-12am (Monday closed) |
| Tax: | 6% Service Tax |
| Last Visit: | 20180619 |