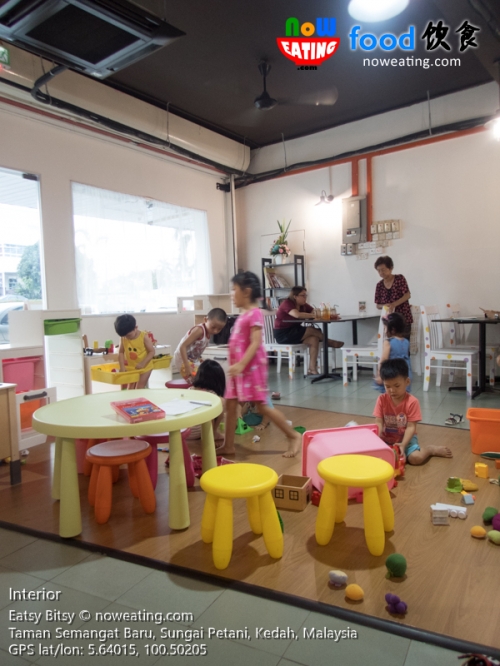 Eatsy Bitsy (GPS: 5.64015,100.50205) is perhaps the only cafe in Sungai Petani with large kid playground at the central of the dining area with toys occasionally flying out and kids crawling between your legs. Despite being a play zone, the food is surprisingly not bad at all especially its fried rice in which we ordered second plate while watching kids wrestling in the ring.
The new Eatsy Bitsy is located in Taman Semangat Baru. If you are coming from Pekan Lama Primary School toward Taman Berlian Indah via Jalan Bakar Sampah, the shop is on your right near the junction to Taman Semangat. The cafe opens daily from 11am to 10pm.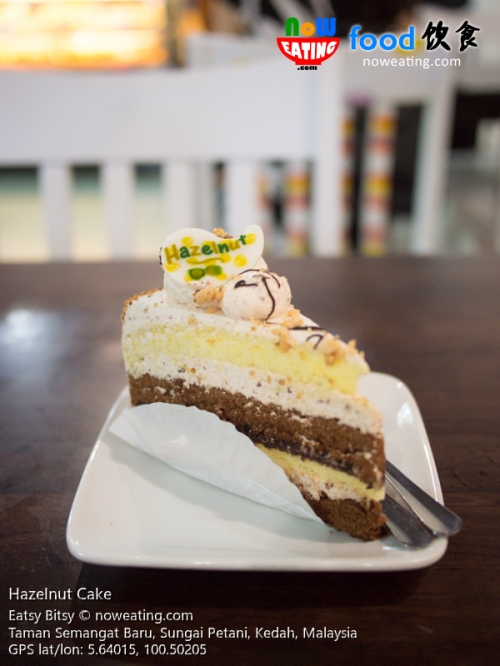 Similar to some cafes, Eatsy Bitsy offers few cuisines including rice sets, noodles, stewed soup, Western, porridge, sandwich & toast, snacks and dessert. While waiting for our food to be served (yes, it took a while), we noticed that the cafe served cakes as well and we grabbed a piece of Hazelnut sponge cake (RM9.90).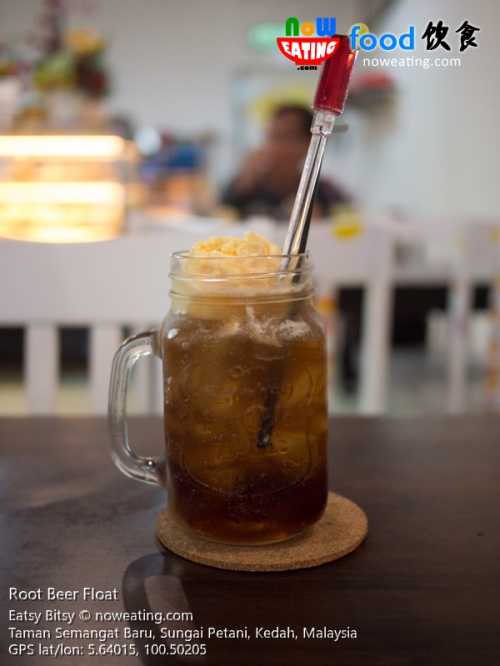 Indulge the cake with a glass of Root Beer Float (RM5.30).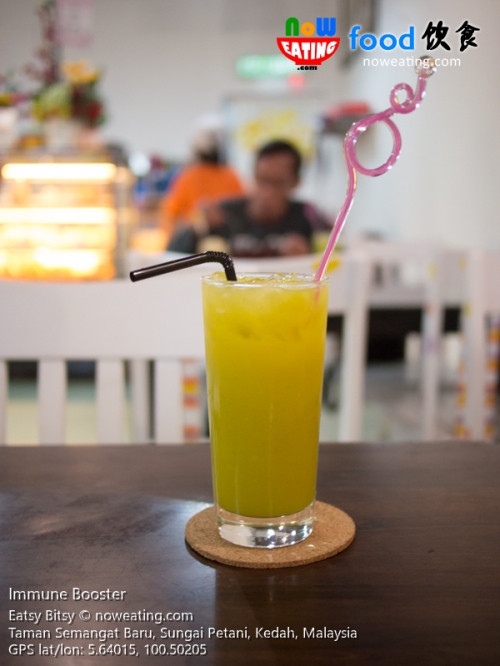 For salubrious customers, healthy options such as fresh and mixed fruit juices are also available. One of us was having sensitive skin and she opted for Immune Booster (RM9.90) made of orange, lemon, Kiwi, pineapple and spinach. Effective? Well, at least the allergy didn't surface after the meal.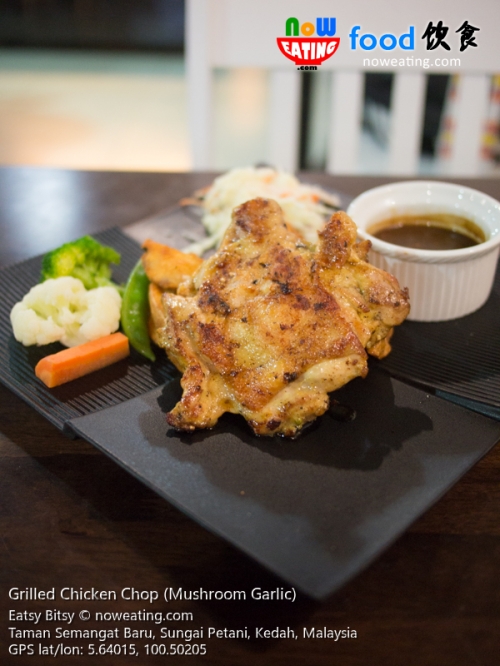 Our food finally arrived after looking at those kids wrestling in the playground. Grilled Chicken Chop (RM16.90). Customers can opt for black pepper sauce, BBQ sauce, or mushroom garlic sauce.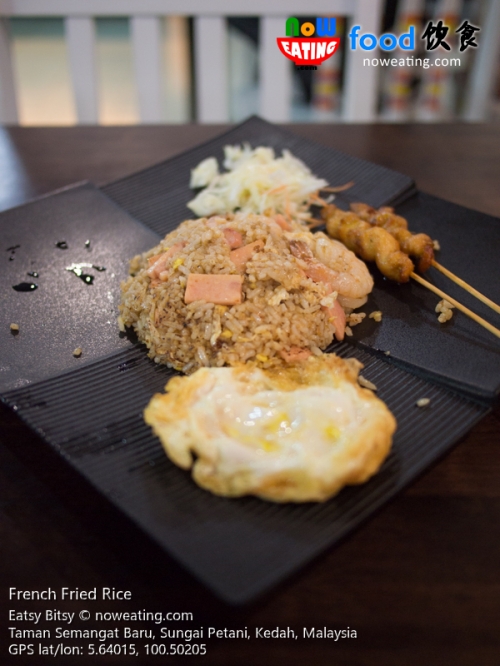 Despite being a playground for children, food in Eatsy Bitsy tastes surprisingly well. We mentioned that we savoured the fried rice. French Fried Rice (RM8.90), for example, was indeed well-fried with "wok key", topped with bacon, seafood, fried egg, salad and chicken satay.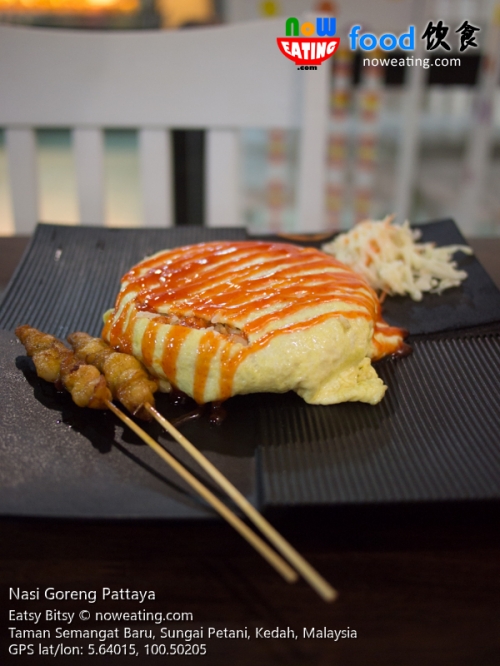 The only drawback for the fried rice was the portion was designed for kids and we ended up ordered another plate – Nasi Goreng Pattaya (RM10.90). Looks like the satays were la norme in every fried rice dish and good thing was, they were scrumptious.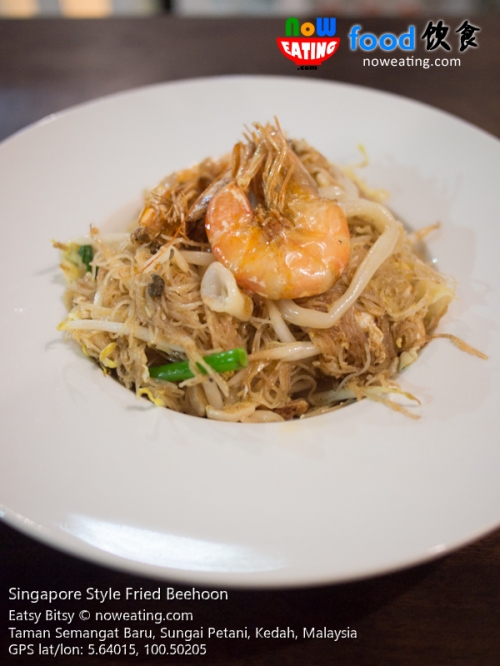 With added tomato ketchup, moist texture and a plate of sambal, this Singapore Style Fried Beehoon (RM6.50) would be perfect.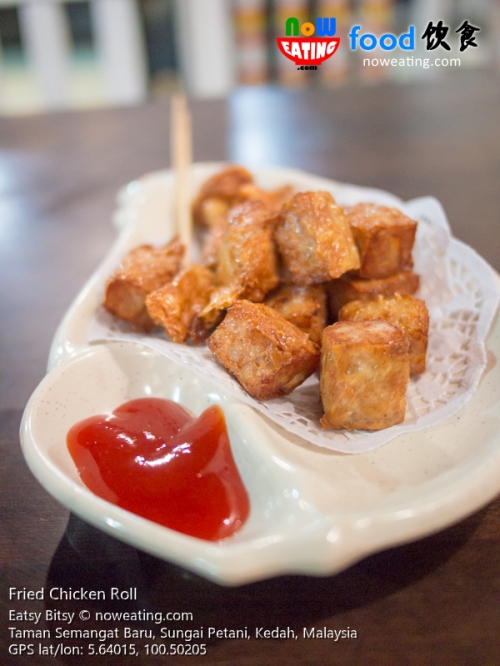 Fried Chicken Roll (RM5.90) was another eye-opener.
As a whole, a kid-friendly cafe in Sungai Petani. Expect the dining area to be noisy especially during peak hours with customers' kids wrestling with each other (Occasionally, owner's kids will join the party as well).
| | |
| --- | --- |
| Place Name: | Eatsy Bitsy |
| Cuisine: | Western, Chinese |
| Address: | 16A, Ground Floor, Jalan Semangat Baru 1, Taman Semangat Baru, Sungai Petani, 08000, Kedah, Malaysia |
| Tel: | 604-4210595 |
| Working Hour: | 11am-10pm daily |
| Tax: | No |
| Last Visit: | 20180624 |