Wake up early in the morning and craving for English breakfast, a slice of homemade cake with a cup of coffee? Head to Swens Pastry Cafe (GPS: 5.39087,100.31418) at Nova Business Center, Jelutong. Very good!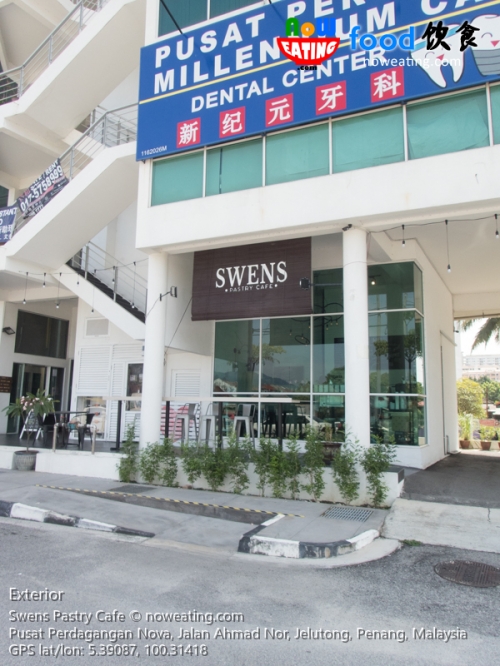 It was one weekend morning when we were craving for a sip of Cappuccino but was reluctant to travel all the way to George Town. We ended up stopping by at Pusat Perdagangan Nova – new business center at Jelutong, Penang with few "pioneers" there including Swens Pastry Cafe.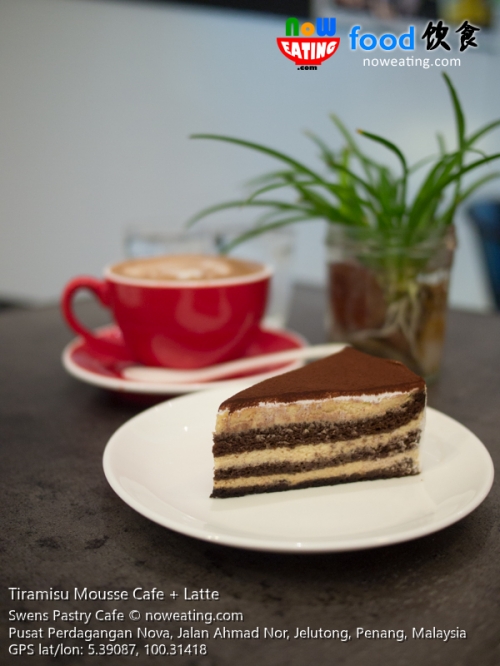 The small cafe occupies only half of the shop unit, so small to an extend that we were wondering whether or not they have indoor seating when we passed by it at Jalan and is suitable for reading or chit chat by small groups. As the name applies, the cafe serves homemade cakes including Tiramisu Mousse Cake (RM14) made of Kahlua, Brandy, coffee and heavy cream. Not bad but personally we prefer it to be moist.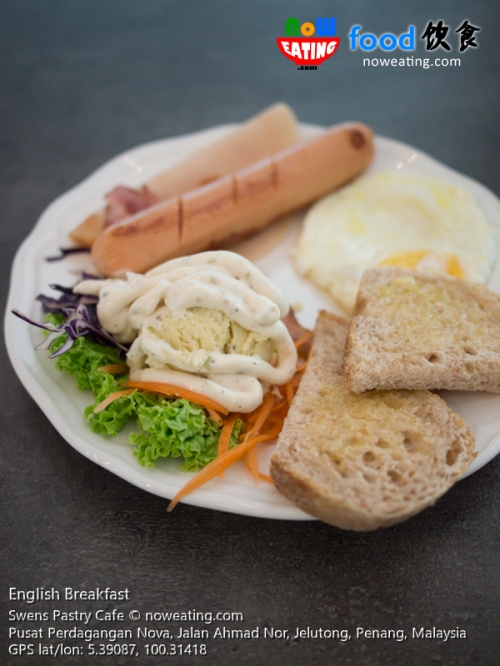 For early birds, the English Breakfast is really worth it as it is priced at RM13.99. By adding RM3.00, you are entitled for a cup of espresso coffee.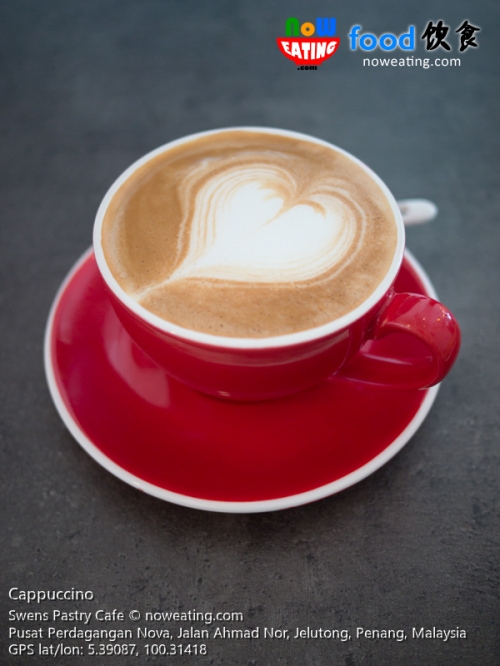 Imagine RM3.00 for a cup of cappuccino. Anything cheaper you have to buy an espresso machine and brew it yourself (wait, that's not cheap at all!). We particularly enjoyed the silky smooth mashed potato which melted in your mouth.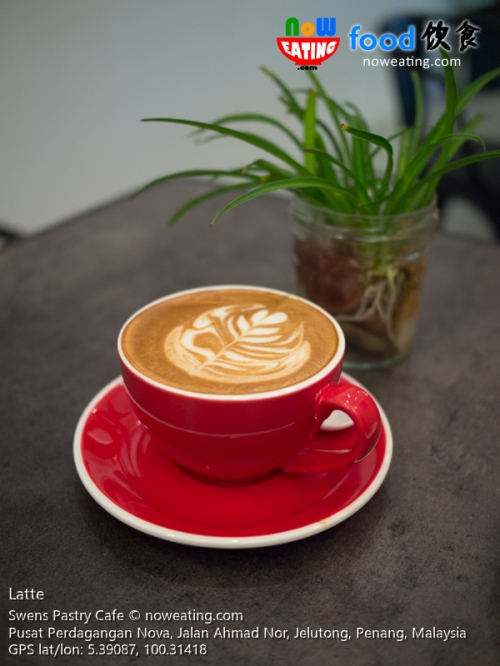 Albeit being a small cafe, we visited it two times in a month. For the second time, we had our Tiramisu Mousse Cake with a cup of Latte (RM9.00) after having hearty Thai meal at Simply The Cook next door (we will cover it in future).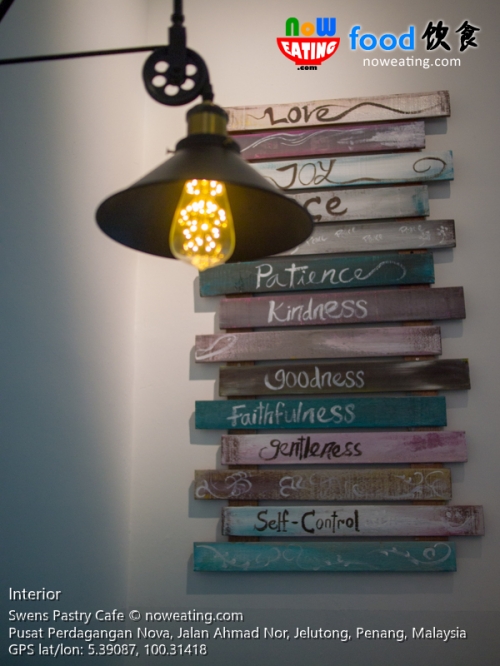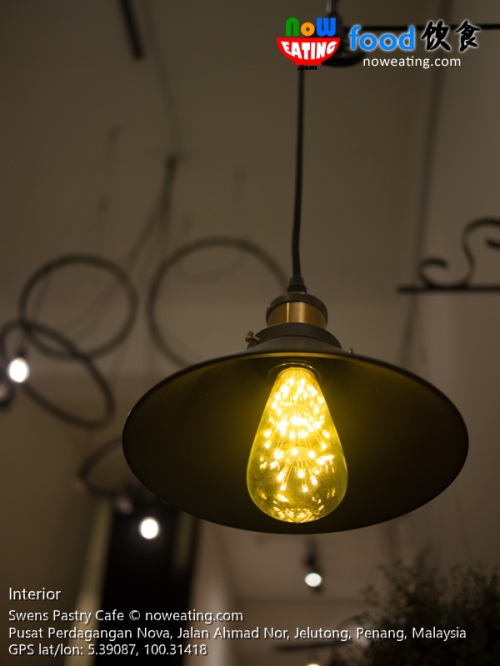 As a whole, Swens Pasty Cafe is a serene place for a cup of coffee outside of busy streets of George Town, not to mention with hassle-free parking. The cafe is opened from Monday to Thursday 8am – 10pm, Friday to Saturday 8am to 11pm. Closed on Sunday. For more information, kindly visit their Facebook.
| | |
| --- | --- |
| Place Name: | Swens Pastry Cafe |
| Cuisine: | Western |
| Address: | 3-LG-01, Pusat Perdagangan Nova, Jalan Ahmad Nor, Jelutong, Penang, Malaysia |
| Tel: | +6012-470 9973 |
| Working Hour: | 8am-10pm (Mon-Thu), 8am-11pm (Fri-Sat). Closed on Sunday. |
| Last Visit: | 20180630 |