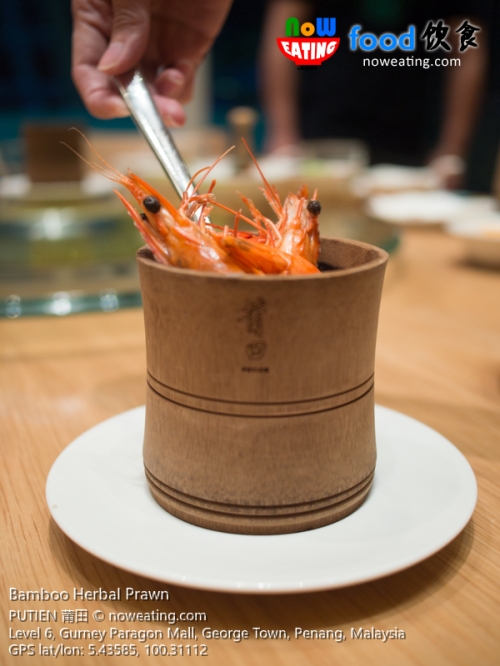 Trying out new restaurants is in the gene of foodies and usually we don't revisit the same restaurant again in near future but Putien (GPS: 5.43585,100.31112)  is an exception in which we re-visited the Michellin-starred again for more dishes. Read more to find out which dishes we tried this time.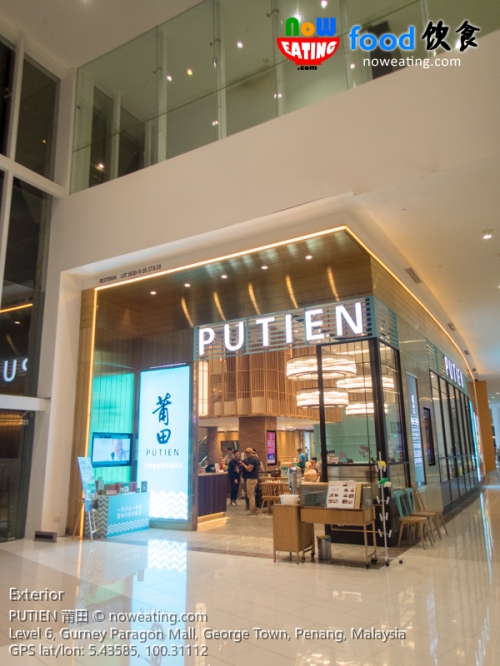 We recently returned from California, US for a two-weeks business trip and the Asian food there was generally below par especially on its taste. Toward the end of second week, we started missing Malaysia food. Fortunately, we had a chance to visit Putien at Gurney Paragon again. Kindly refer to our first article in case you miss it.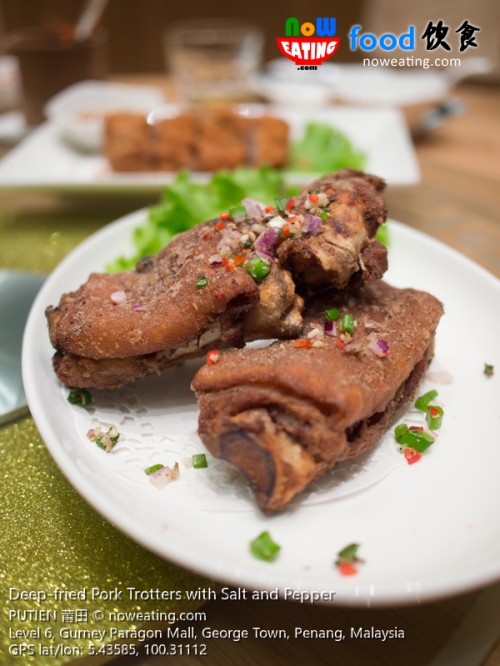 Together with few friends who dined in the same premise before, we selected few new dishes but first, we must admit that the Deep-fried Pork Trotters with Salt and Pepper (RM14.90/pc) was still the best and we re-ordered it again this round.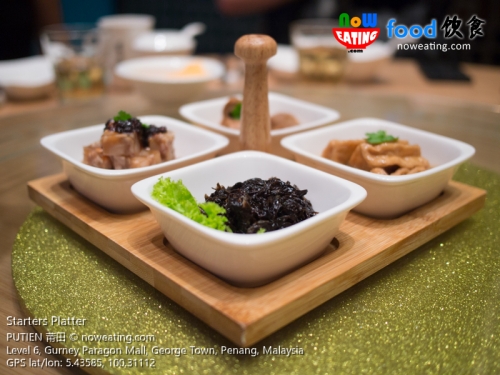 As an appertizer, we had Starters Platter (RM27.90/regular) consisting the very best of Putien starters including:
Seaweed and Mini Shrimps Dressed with Sauce (must try)
Braised Homemade Bean Curd
Cold Pork Trotters Jelly
Braised Pig Intestin (must try)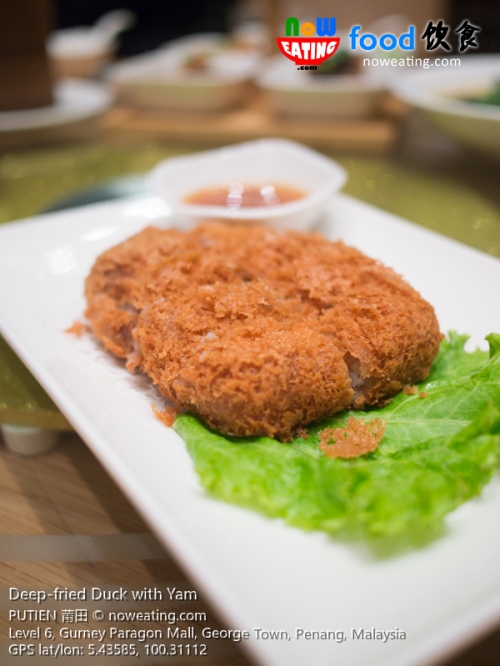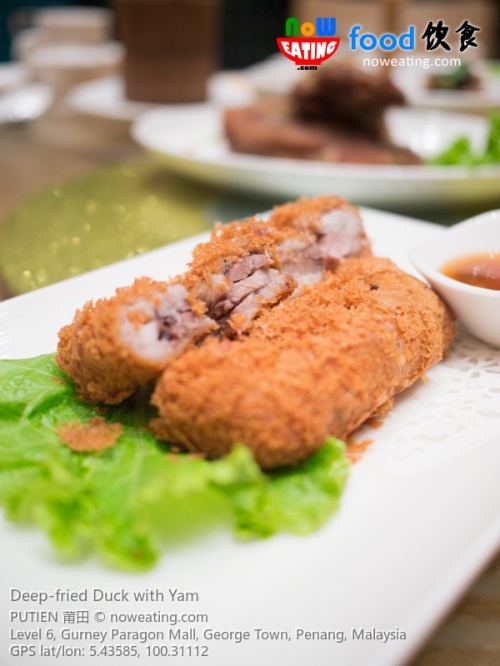 Deep-fried Duck with Yam (RM27.90/regular) was a whole new experience for us with little-to-none oiliness.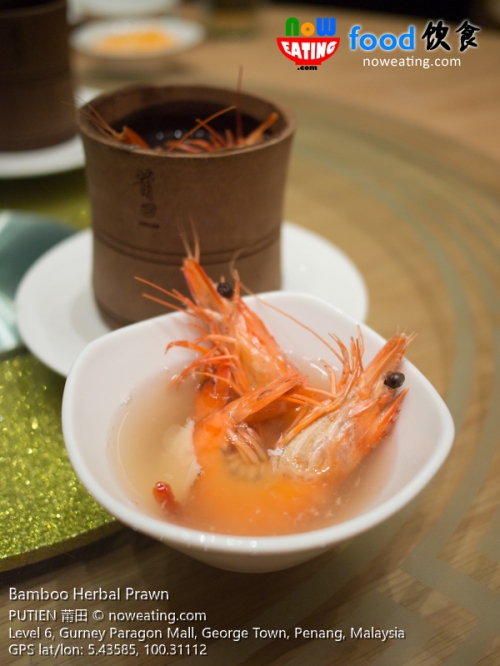 After two-weeks US trip, we were worn out and we took the opportunity to try out Bamboo Herbal Prawn (RM12.90/pax). As mentioned in menu: fresh prawns are cooked in traditional Chinese wine and herbal soup, served in natural bamboo container. We finished the soup until the last drop of it.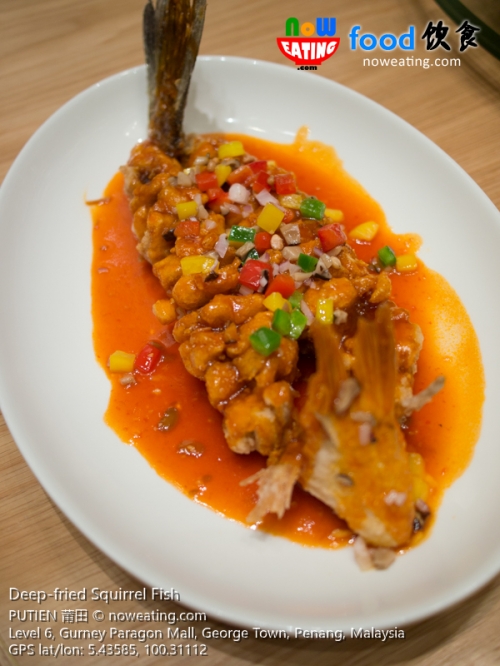 For the main course, we recommend readers to try out Deep-fried Squirrel Fish (RM93.90/regular) – A dish famous in China with meaty seabass served crispy outside, tender and juicy inside. Topped with sweet and sour dressing. A trump card for the fish is that it is de-boned, allowing whole family to enjoy it with peace of mind.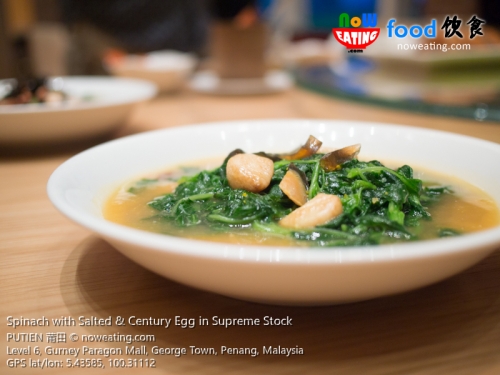 Other than the fish, Spinach with Salted & Century Egg in Supreme Stock (RM20.90/ is also best accompanied with rice.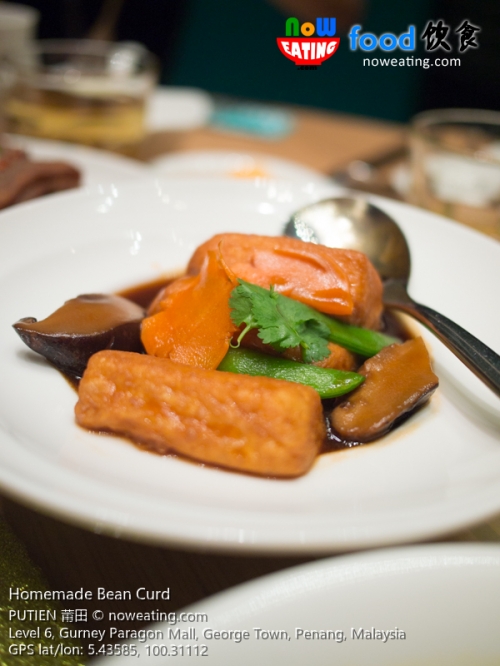 Same goes to Homemade Bean Curd (RM19.90/S size)- another recommended dish with silky smooth tofu.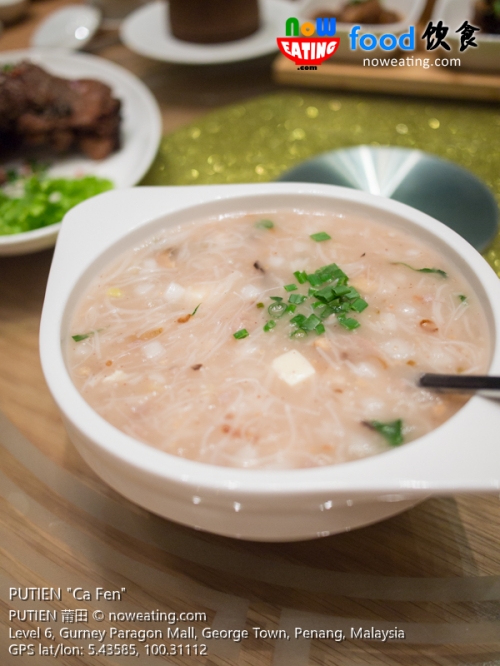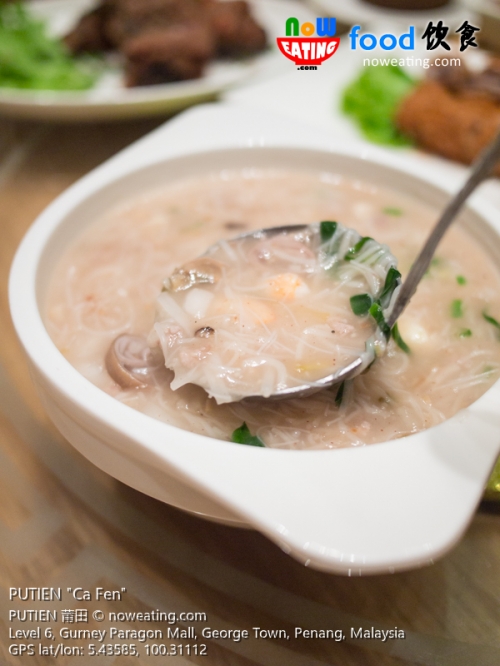 Not in the mood of having rice? Go for PUTIEN "Ca Fen" 农家擦粉 (RM20.90/regular) – an authentic and traditional dish from Putian with over 10 treasures awaiting you to discover from this soup of mystery. Texture-wise, it resembles local's "Mee Suah Kor" with one-of-its-kind taste.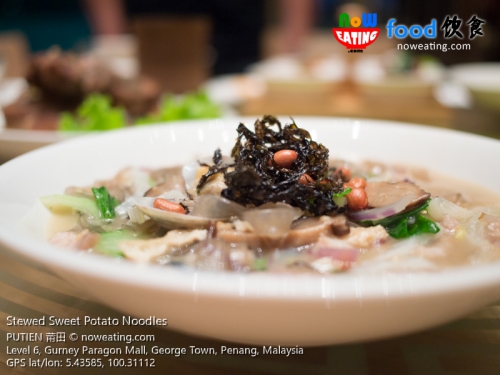 Not a fan of gooey stuff? Try Stewed Sweet Potato Noodles (RM20.90/regular).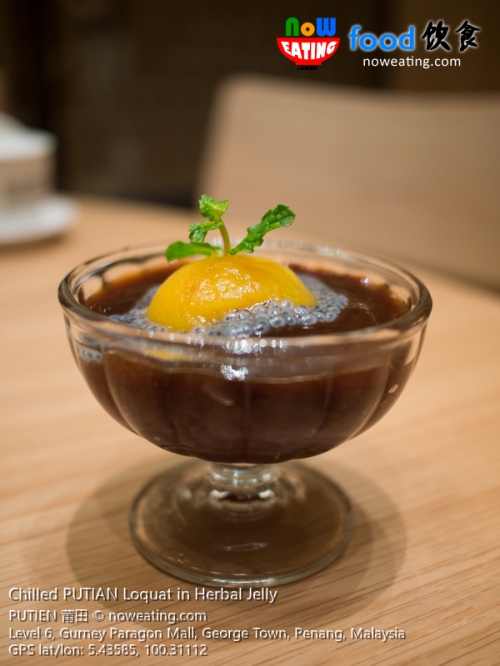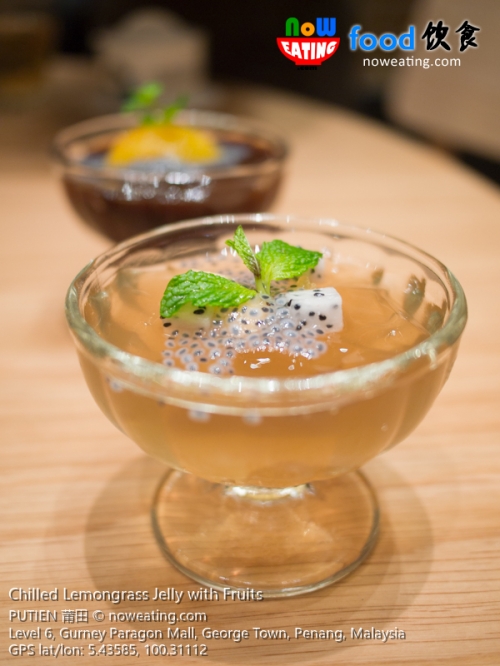 We ended our meal with Chilled PUTIAN Loquat in Herbal Jelly (RM8.90/pax) and Chilled Lemongrass Jelly with Fruits (RM6.90/pax). Between them, we prefer the first one due to sui generis taste.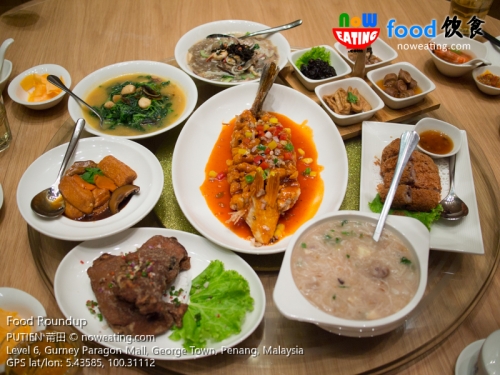 As a whole, two thumbs up for Putian for retaining its food quality, if not exceeding even after four months since it first opened at Gurney Paragon. In our humble opinion, it is a great place for family lunch/dinner but be sure to call them and make reservation first as some hot selling dishes may running out of stock.
| | |
| --- | --- |
| Place Name: | PUTIEN |
| Cuisine: | Chinese |
| Address: | Level 6, Gurney Paragon, George Town, 10250, Penang, Malaysia |
| Tel: | 604-2260828 |
| Working Hour: | 11.30am - 3.00pm,5.30pm-9.30pm daily |
| Last Visit: | 20180810 |