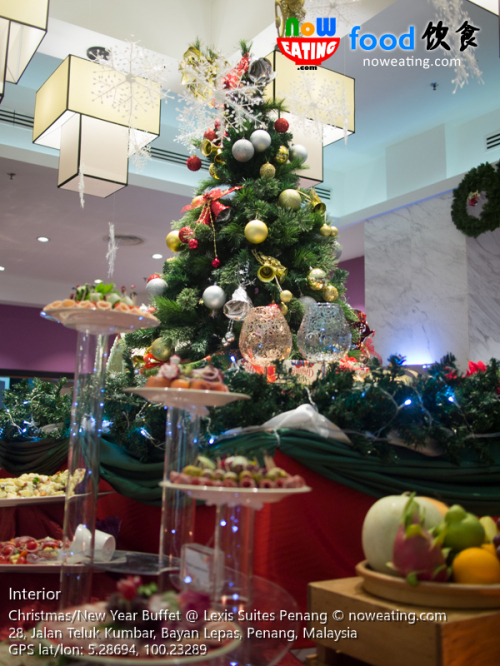 Indulge in sumptuous Christmas buffet at Roselle Coffee House and Hibiscus Grand Ballroom, Lexis Suites Penang (GPS: 5.28694,100.23289) in conjunction with the joyous and festive season of Christmas. We recently visited it for a mouthwatering Christmas buffet preview session. Does it live up to the hype? Let's find out!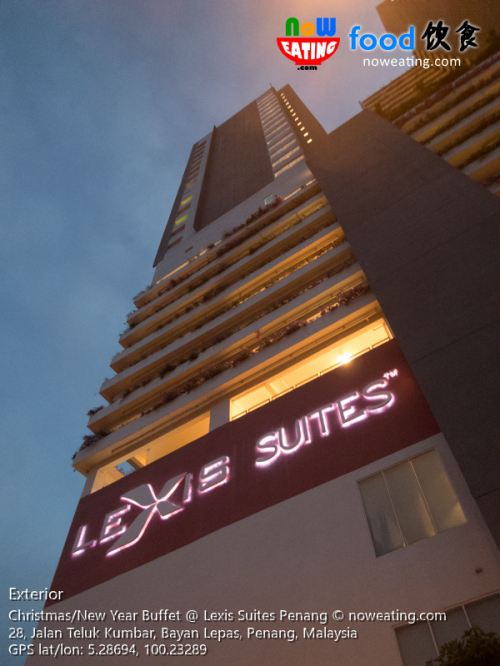 It was our first visit to Lexis Suites Penang stand – the 5-star hotel standing tall in the fisherman town of Teluk Kumbar. It can be easily spotted from the main road and is just located next to the Teluk Kumbar Seafood Restaurant.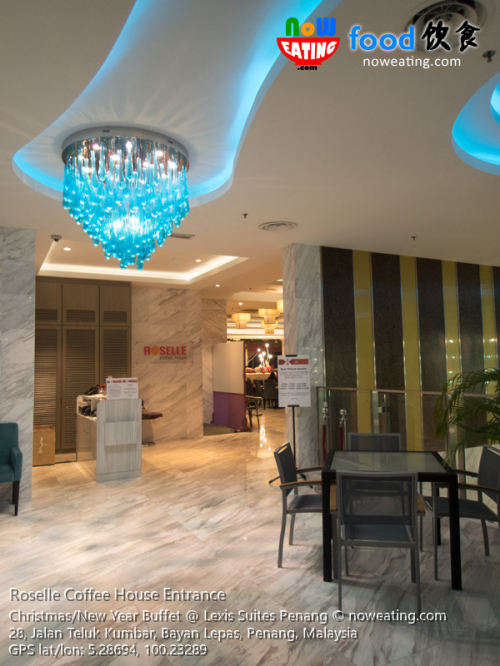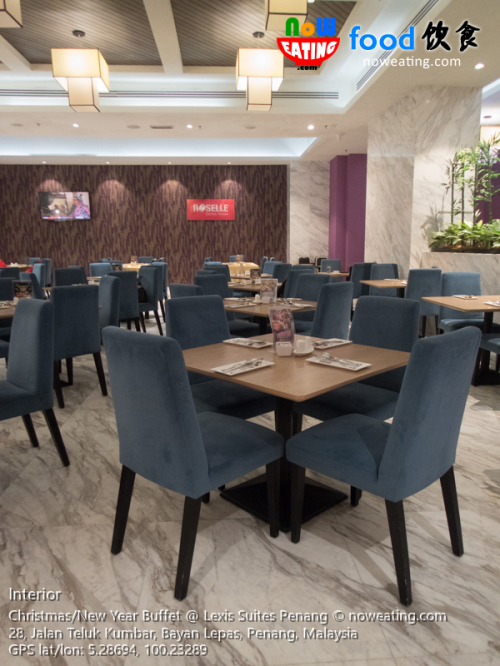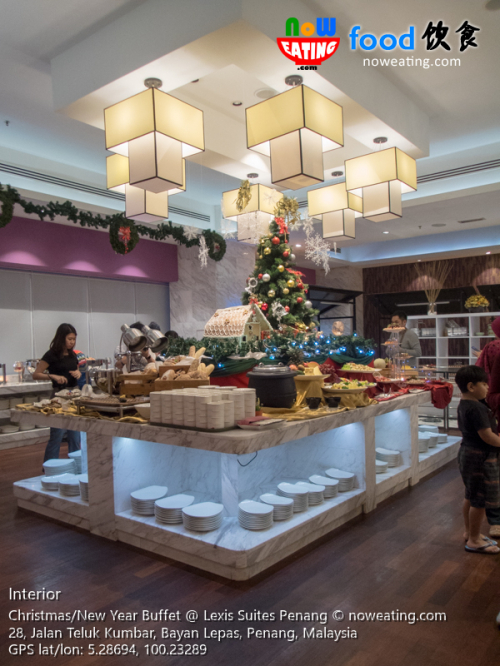 Executive Chef, Chef Johnno and his team have crafted a mouth-watering spread to be served during Christmas Eve Buffet Dinner at Hibiscus Grand Ballroom from 6.30pm
to 1.00am and Christmas Day Buffet Lunch at Roselle Coffee House from 12.00pm to 3.00pm.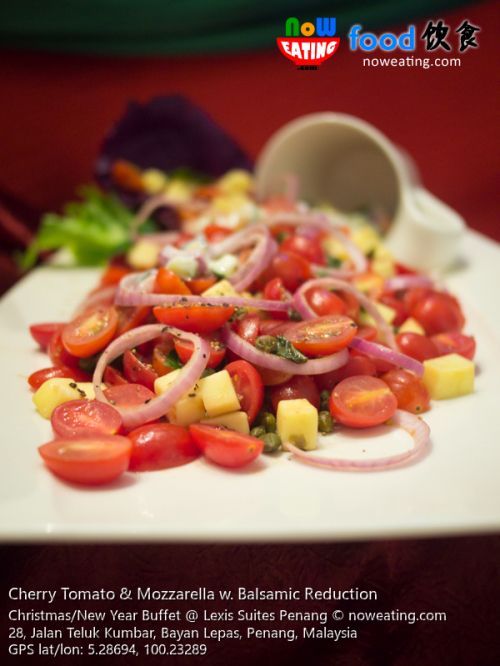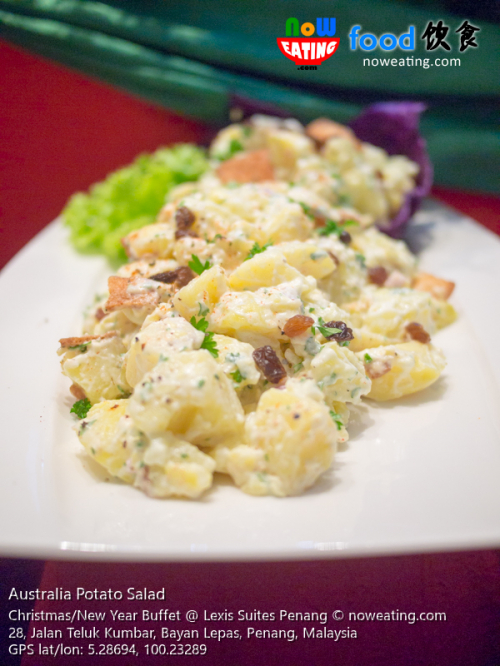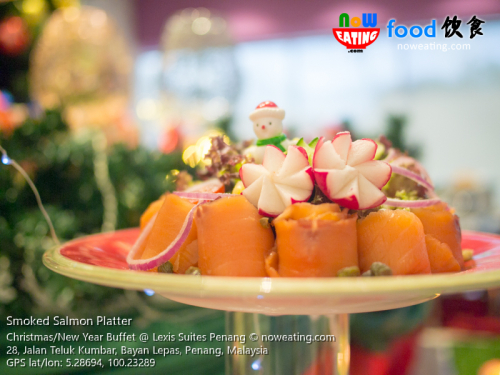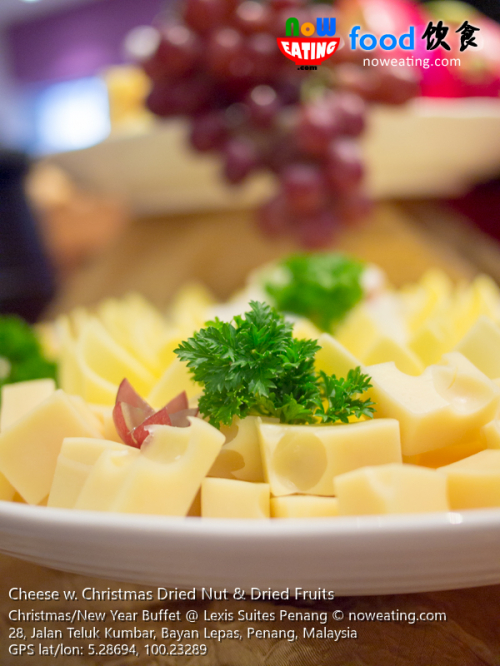 All these will be presented in several different sections namely from cold delicacies, cheese corner, soup, carving, seafood on ice, pasta, western delight, hot dishes to desserts. Kick off your buffet with a variety of hors d'oeuvres such as Smoked Salmon Platter, Cherry Tomato and Mozzarella with Balsamic Reduction, Australia Potato Salad, in savoury little bites that will get the appetite going. Then, it is on to the different types of salads such as Chicago Turkey Salad coupled with different types of dressing which will keep the taste buds wanting for more.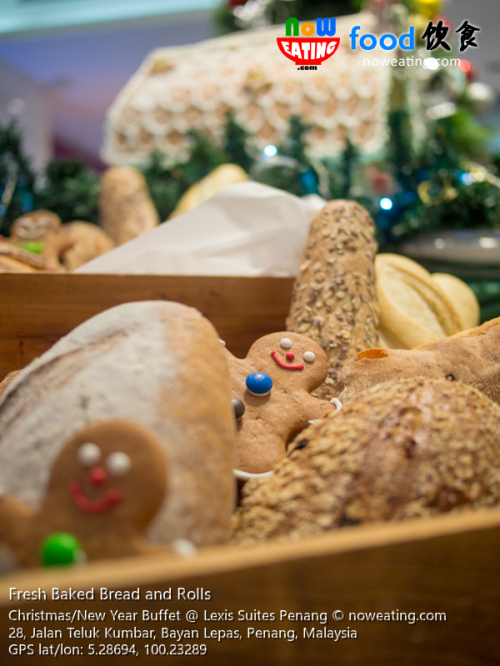 To sooth down the throat, they have piping hot pumpkin golden soup accompanied by fresh baked bread, rolls and butter.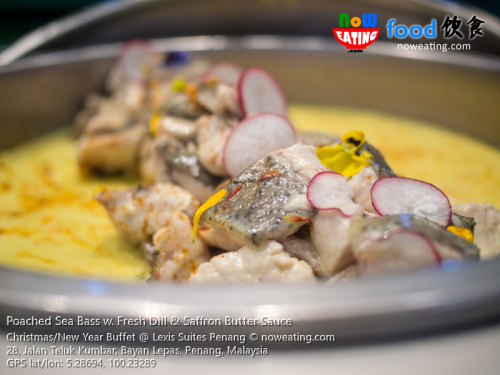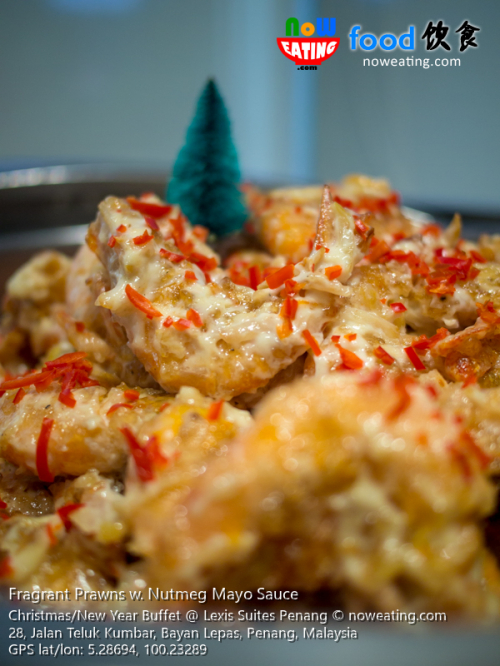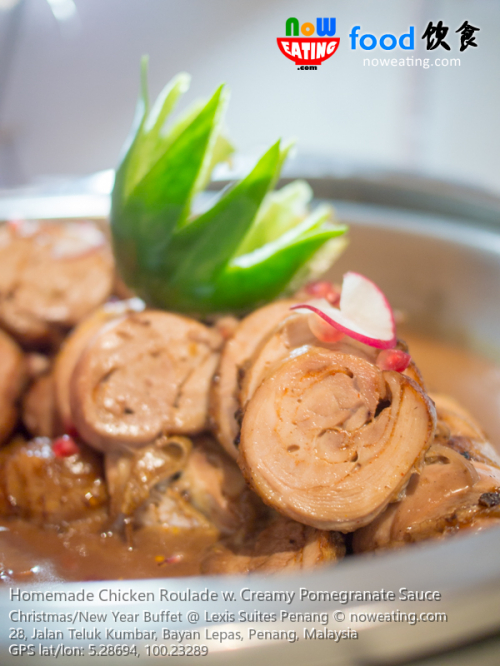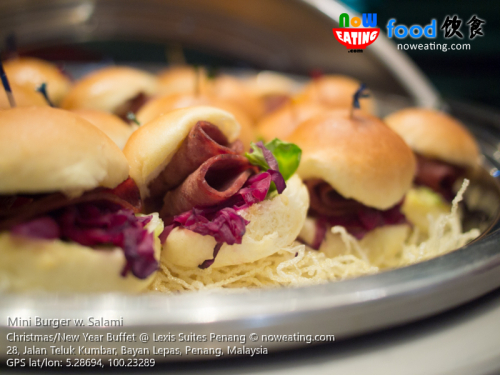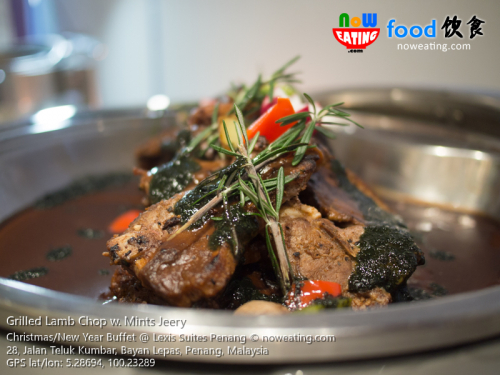 For the mains, diners will find many classic dishes such as Poached Sea Bass with Fresh Drill and Saffron Butter Sauce, Deep Fried Cheese Ball, Baked Creamy Seafood Stew, Homemade Chicken Roulade with Creamy Pomegranate Sauce, Grilled Lamb Chop with Mints Jerry, Fragrant Prawns with Nutmeg Mayo Sauce, Mini Burgers with Salami among others.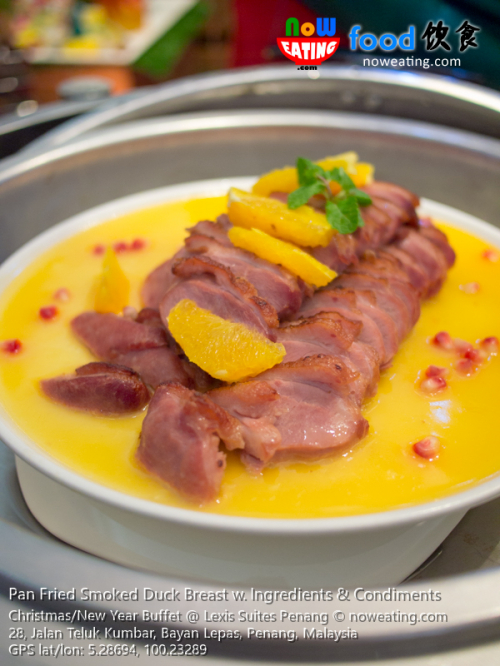 Besides, one can also indulge in western style Pan Fried Smoked Duck Breast for a different filling. It is also one of our top picks during that evening.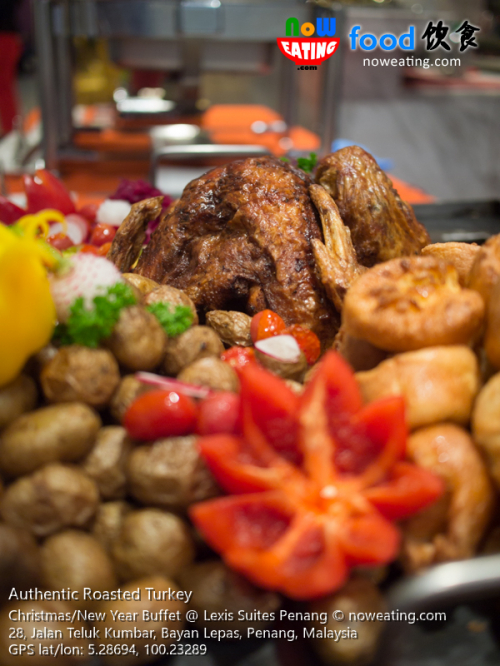 Of course, they also have a must-have dish for Christmas – traditional authentic roasted turkey which fellow chefs will carve and served alongside with yorkshine pudding, roasted baby potato, chestnut and apple stuffing, and cranberry, giblet, butter vegetable sauce.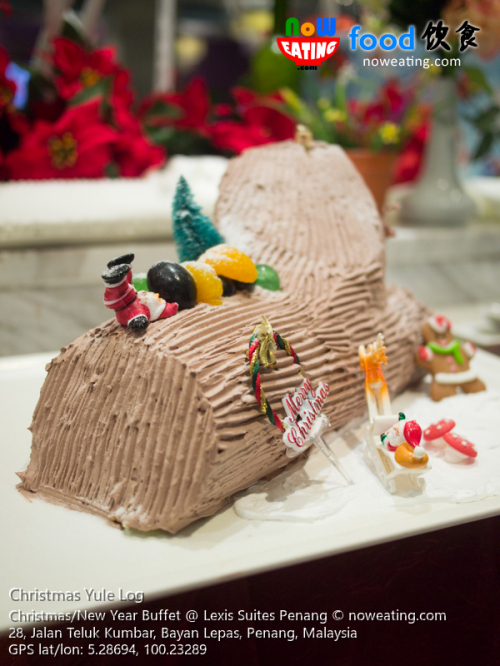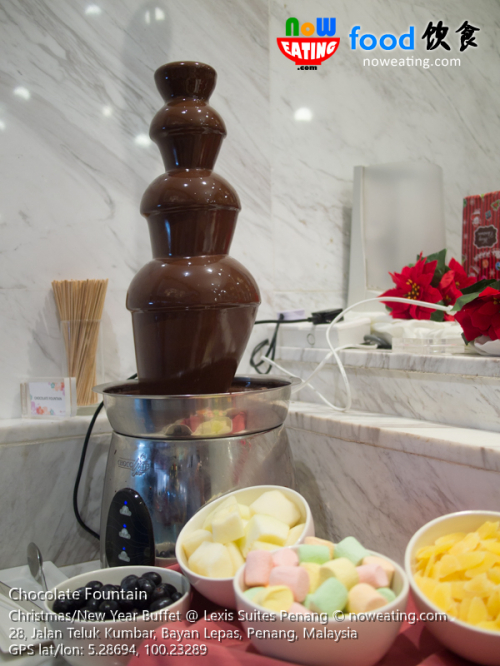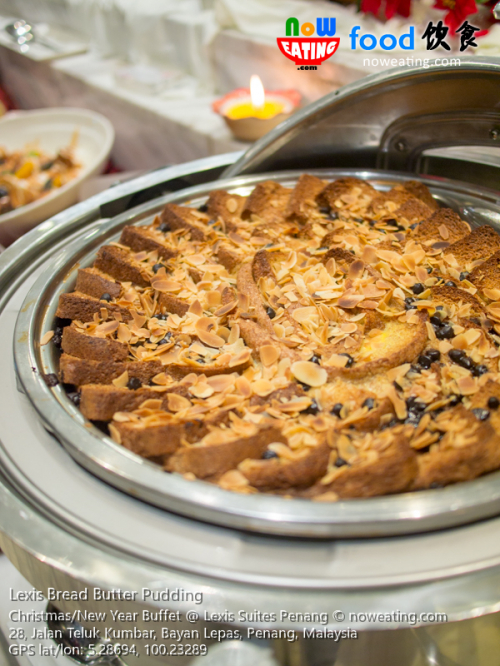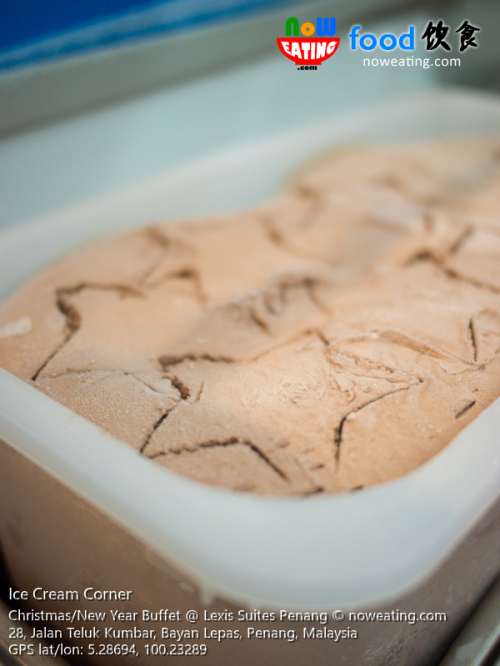 The buffet then ends on a sweet high with Chocolate Truffle Cake, Floating Island with Almonds and Caramel, Lexis style Bread Butter Pudding, Chocolate Fountain, Honey Dew Sago and many more, accompanied by Christmas Cookies, Stollen and Yule Log.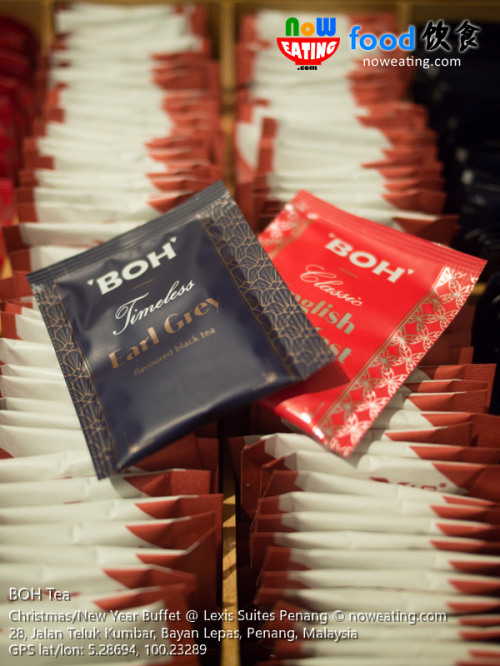 Alternatively, end your meal with a cup of tea of coffee from Espresso machine. As a whole, we were pleased with Lexis' Christmas buffet preview session with their vibrant and distinctive food. We could see that chefs in the kitchen did spend effort in preparing every single dish at its best and not just for the sake of filling up the trays on buffet spreads.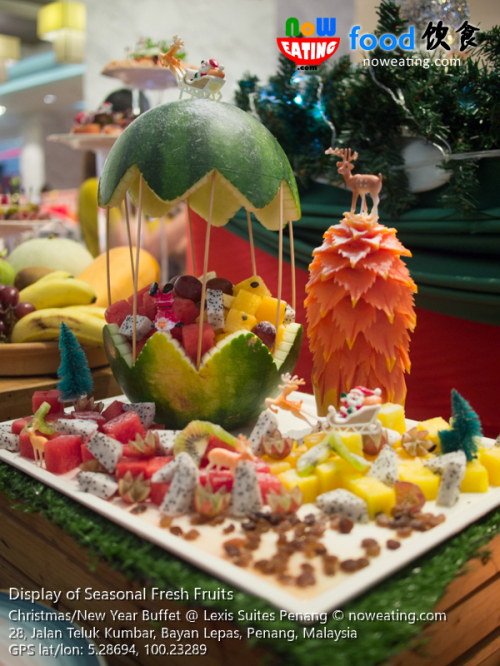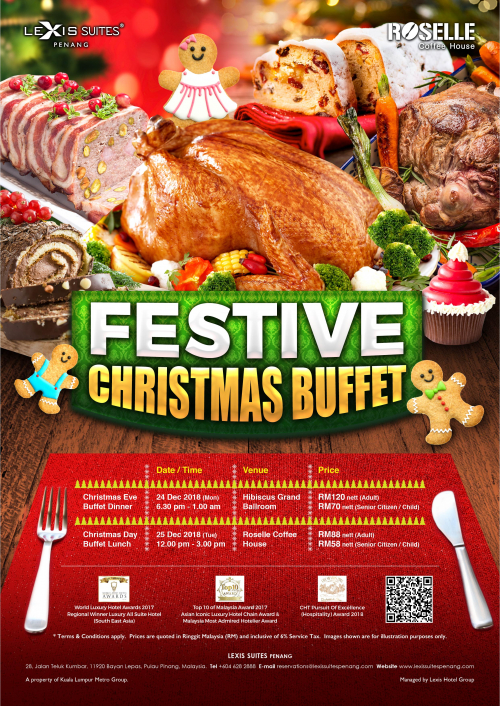 The Christmas Eve Buffet Dinner is priced reasonably at RM120 nett for adult and RM70 nett for child and senior citizen while the Christmas Day Buffet Lunch is priced
reasonably at RM88 nett for adult and RM58 for child and senior citizen. Diners will also stand a chance to win great lucky draw prizes during our Christmas Eve Buffet Dinner and at the same time enjoy special live band performance while dining in. Do remember to be good too, as Santa Claus and Santarina will be making random appearances and giving out candies and gingerbreads.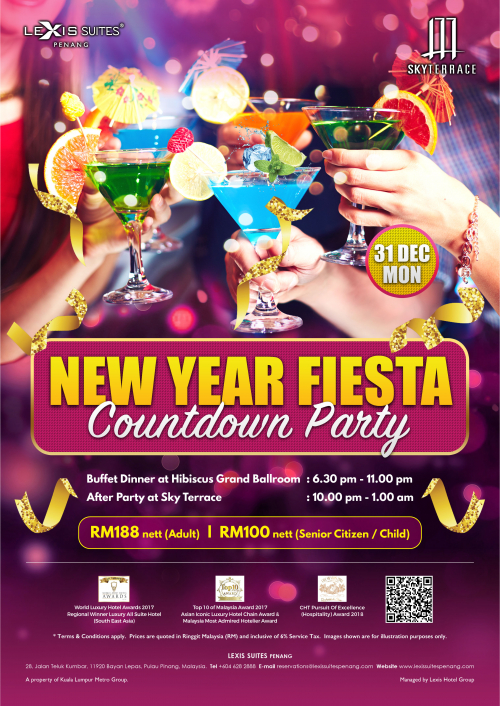 For those who are gearing up to celebrate the year 2018 and usher in the new year of 2019, Lexis Suites Penang will be having a grand countdown dinner and party on the 31st December 2018. Feast on a scrumptious buffet dinner at Hibiscus Grand Ballroom and then head up to Sky Terrace after that for the countdown party. While you are there, do enjoy the magic show, live band performance, games session and many more, all prepared exclusively for you. Diners also will stand a chance great lucky draw prizes as well. It is priced reasonably at RM188 nett for adult and RM100 nett for child and senior citizen.
All prices quoted are not applicable with any other ongoing discounts or promotions. For more information and reservations, kindly contact Lexis Suites Penang at 04-6282888 or email to [email protected]
| | |
| --- | --- |
| Place Name: | Lexis Hotel Penang |
| Cuisine: | Buffet |
| Address: | 28, Jalan Teluk Kumbar, Bayan Lepas, 11920, Penang, Malaysia |
| Tel: | 04-6282888 |
| Last Visit: | 20181121 |