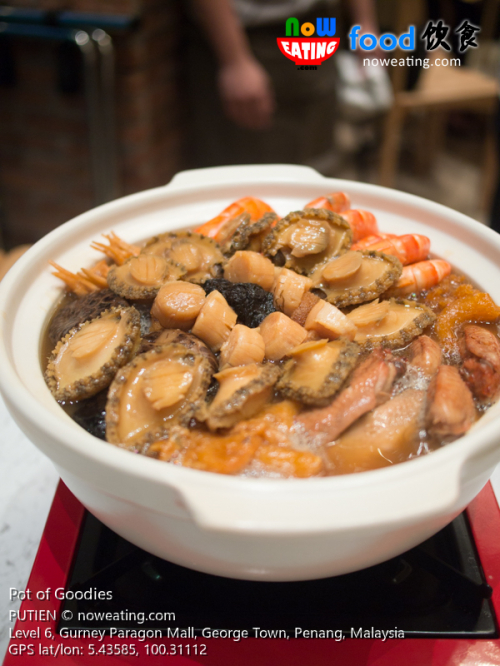 Since PUTIEN (GPS: 5.43585,100.31112) opens its door to Penangites on April this year, we visited this One-Michelin Starred Restaurant at Gurney Paragon, Penang a few times thanks to its quality Fujian food and upscale dining environment suitable for special occasions. If you are yet to visit this Chinese restaurant, now is the best time to stop by as it has new Oyster menu launched. Even better, you may start ordering Pot of Goodies 盆菜 for upcoming Chinese New Year.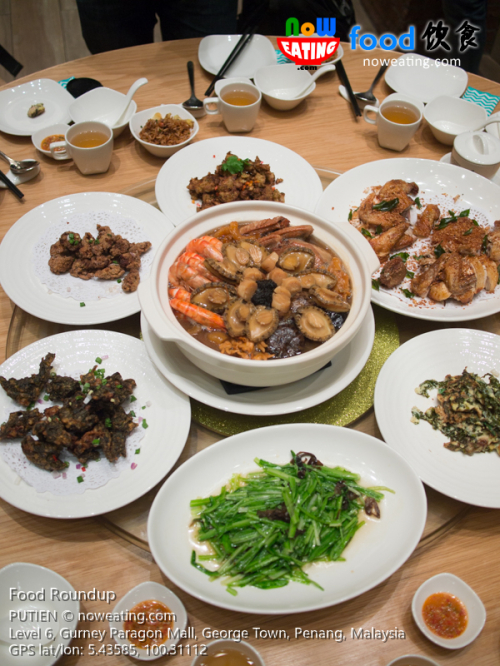 Most Malaysians have tried fried oyster omelette (a.k.a Or Chien) which is usually can be found in hawker center. Some common ingredients include eggs, garlic, tapioca starch, rice flour and soy sauce to name a few. PUTIEN, however, offers not one, not two, but seven dishes of oyster! Trust us, oyster never tastes so good in PUTIEN! Some dishes we tried during our visit include: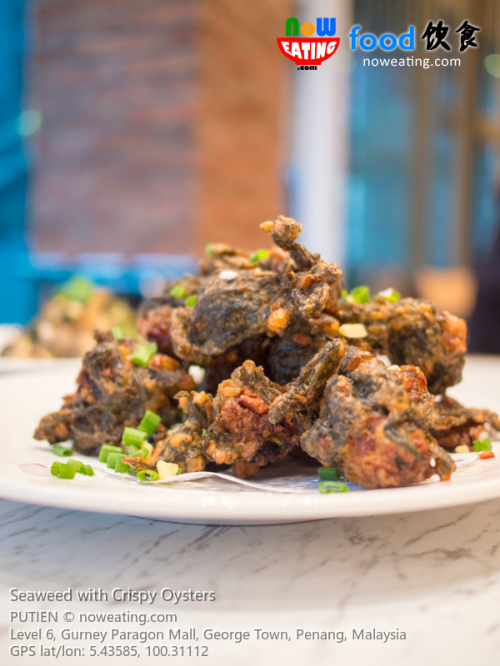 Seaweed with Crispy Oysters 紫菜海蠣酥 (RM49.90)
The creaminess of oysters paired with Putian's precious "First Harvest Seaweed", fried to a crisp and fully infusing the savoriness into every oyster. "Ka-cha" in a single bite and the taste buds mesmerized.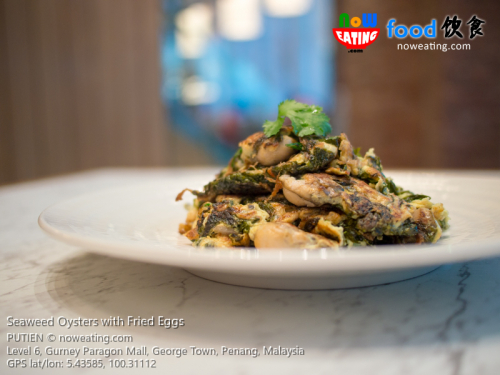 Seaweed Oysters with Fried Eggs 頭水紫菜海蠣煎蛋 (RM29.90)
"First Harvest Seaweed" oysters blanketed by a delicious thick layer of omelette, creating an explosive mouthwatering experience, irresistible at every bite.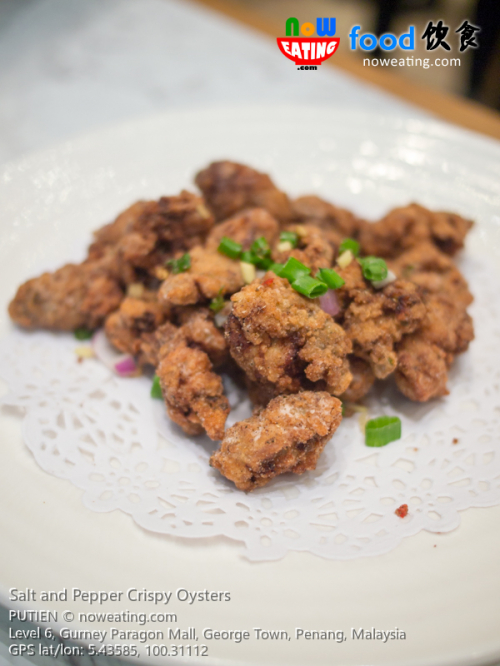 Salt and Pepper Crispy Oysters (RM36.90)
The outer layers are fried to a golden crisp to perfectly pair with the creaminess of the flesh, enhanced by the irresistible aroma of salt and pepper.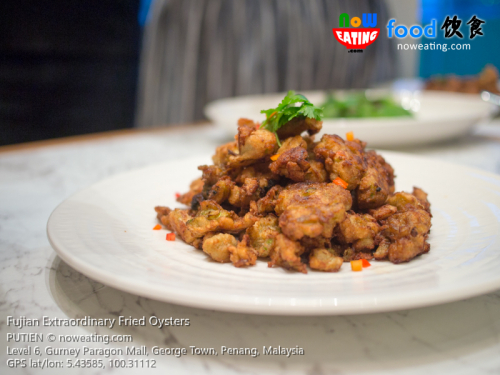 Fujian Extraordinary Fried Oysters (RM29.90) – Not to be missed! The combination of fragrant eggs and the creaminess of oysters is simply a heavenly match.
If you asked us to pick the best out of the four Oyster dishes we tried, to be honest, we had difficulty in doing so as all of them tasted exceptionally well. If you like deep fried food, go for Salt and Pepper Crispy Oyster. Else, Seaweed Oysters with Fried Eggs with moist texture is your best bet. For both cases, dip it with PUTIEN's signature Spice Mum Home Made Chilli Sauce. The new Oyster menu is available now until 31-Mar-2019.
Other than the new Oyster menu, we also tried few dishes from the default menu: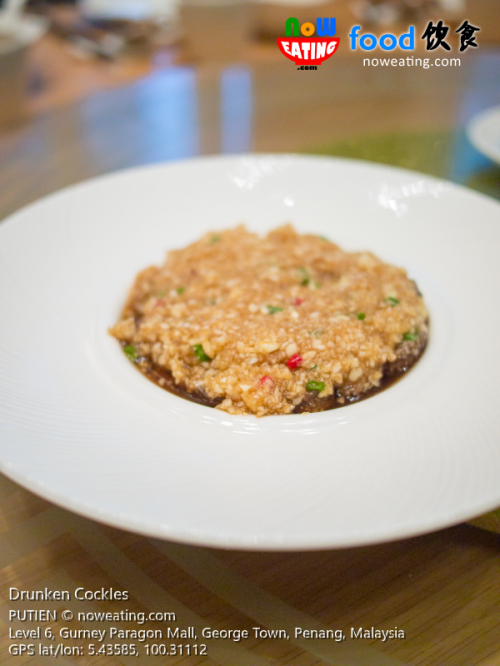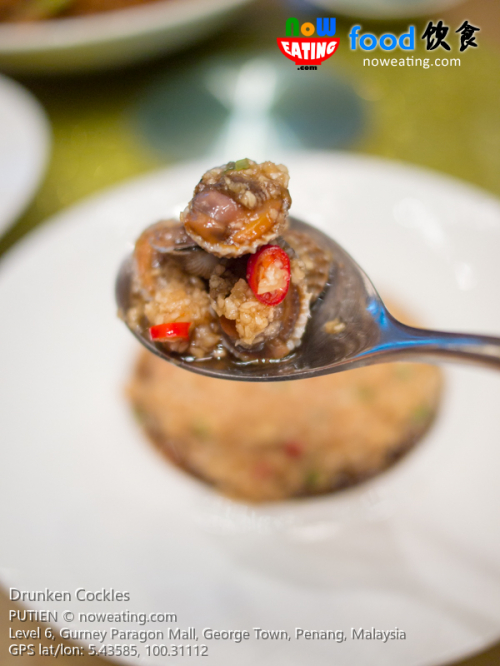 Drunken Cockles (RM16.90) with tons of garlic. Simply garlicious!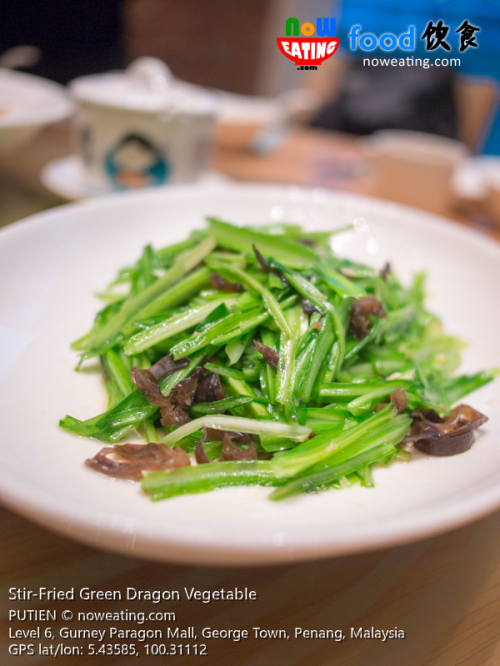 Stir-Fried Green Dragon Vegetable (RM21.90)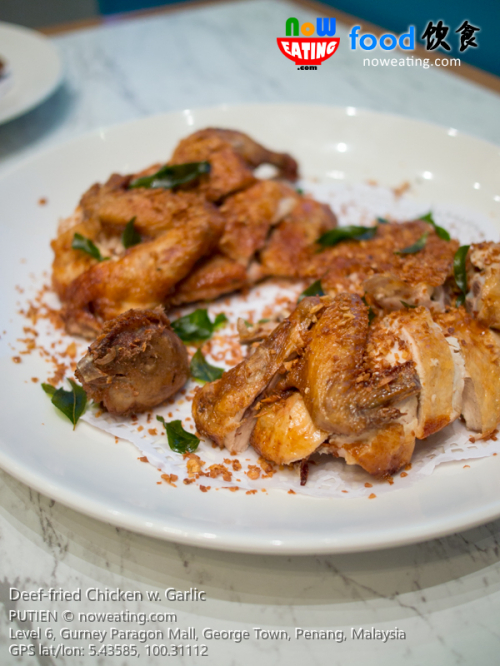 Deep-fried Chicken with Garlic (RM58.90 whole bird)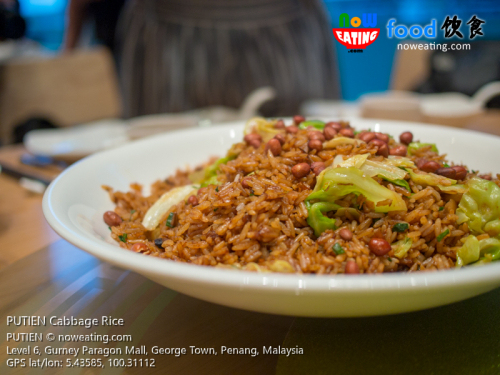 PUTIEN Cabbage Rice (RM20.90)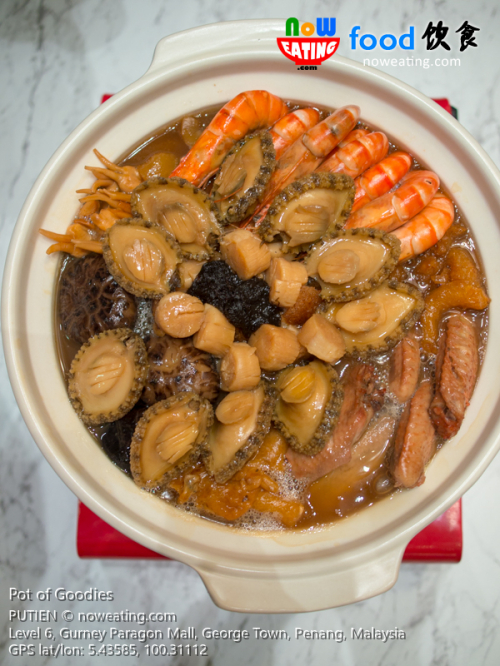 Good things come in pairs. Have an idiosyncrasy Chinese New Year with PUTIEN's Pot of Goodies consisting of 11 premium ingredients such as 髮菜 Fat Choy、乾貝 Dried Scallop、魚漂 Fish Maw、海參 Sea Cucumber、花菇 Mushroom、蹄筋 Tendons、蟶乾 Razor Shells、老虎蝦 Tiger Prawn、大白菜 White Cabbage、燒肉 Roasted Pork、and 雞中翼 Chicken Wings.
Pricing-wise:
4 pax = RM418
6 pax = RM698
10 pax = RM898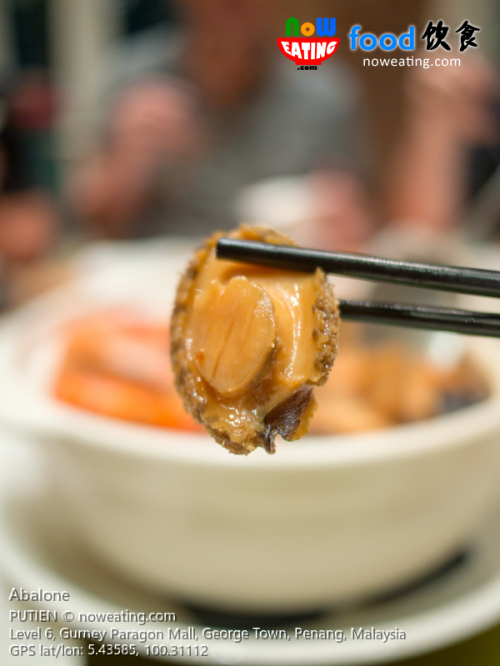 Additionally, you may add abalone into this already-perfect pot by RM39.80 per piece. Add 4 or more and for a promotional price of RM28.80 each.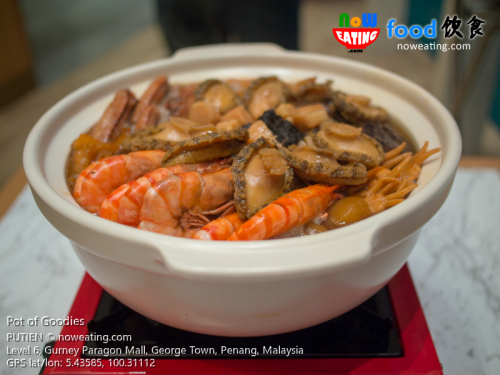 Even better, place your order on or before 5-Jan-2019 to entitle for 20% discount. Notice the solid claypot? It is yours when you order one (for takeaway only) along with a glamorous carry bag.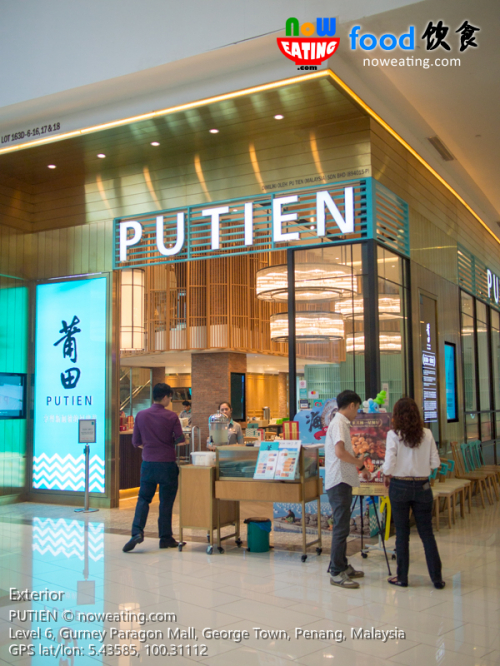 Regardless taking away or dining in, kindly call for reservation 3 days before the collection/dining date. All Pot of Goodies can be collected starting 16-Jan-2018. Below are PUTIEN outlets in Malaysia:
1 Utama: 03-7722 1539
Sunway Pyramid: 03-5621 1399
sss15 Courtyard: 03-5612 3377
The Gardens Mall: 03-2202 1338
Sunway Velocity: 03-9201 3228
Gurney Paragon: 04-226 0828
Pavillion KL: 03-2113 0108
| | |
| --- | --- |
| Place Name: | PUTIEN |
| Cuisine: | Chinese |
| Address: | Level 6, Gurney Paragon, George Town, 10250, Penang, Malaysia |
| Tel: | 604-2260828 |
| Working Hour: | 10am-10pm daily |
| Tax: | 6% Service Tax |
| Last Visit: | 20181206 |