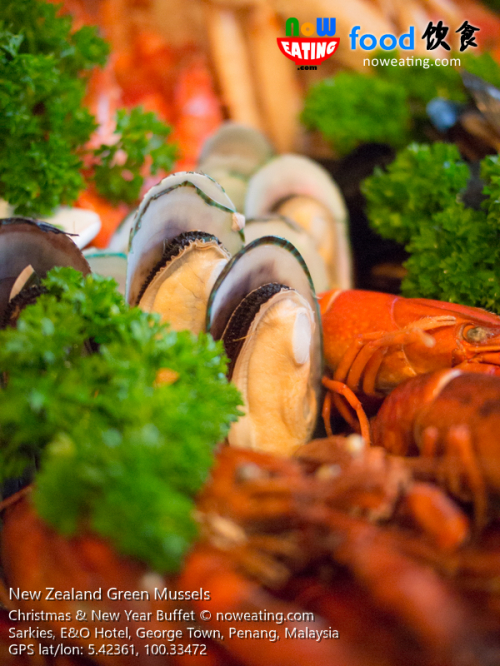 This Christmas buffet review is probably the last Christmas review for this year and it requires no introduction as it is from the prominent Eastern & Oriental Hotel (GPS: 5.42361,100.33472). Read on as we provide you date and price for the remarkable buffet from Christmas Eve to New Year…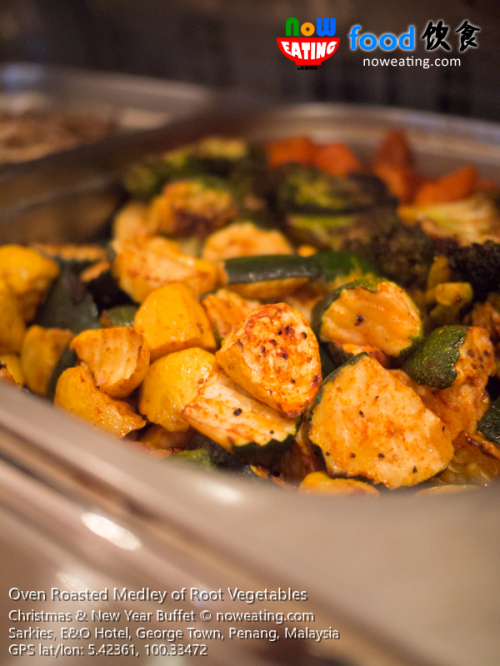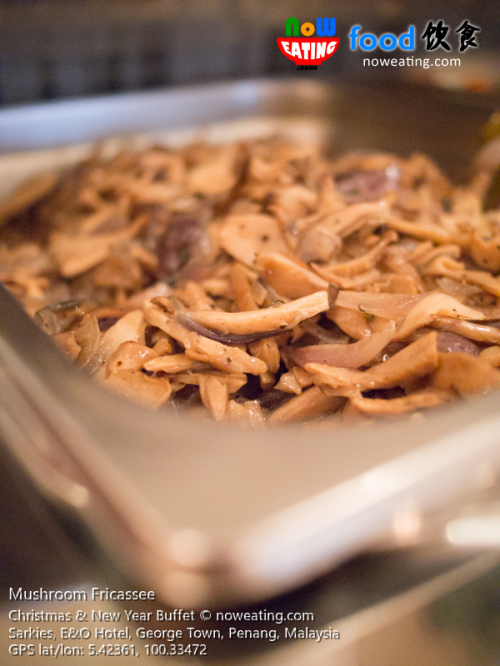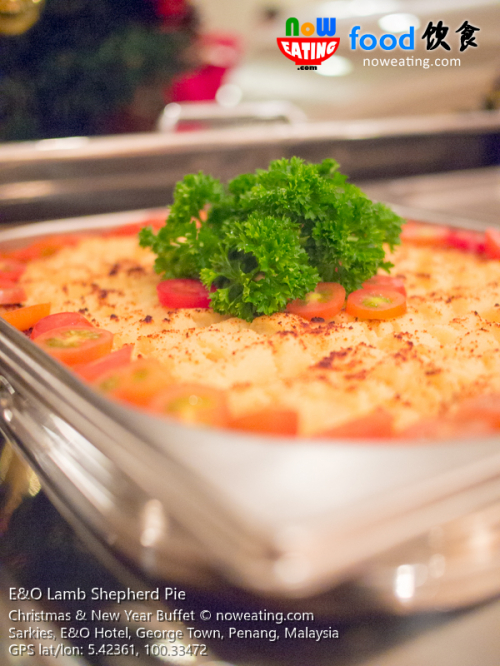 It was one raining evening when we visited Christmas Buffet preview session in E&O Hotel. As a side note, the old wing will be undergoing major renovation next year from March to December 2019. If you are planning to visit the 5-star hotel, be it for an overnight stay or dinner, now is the best time.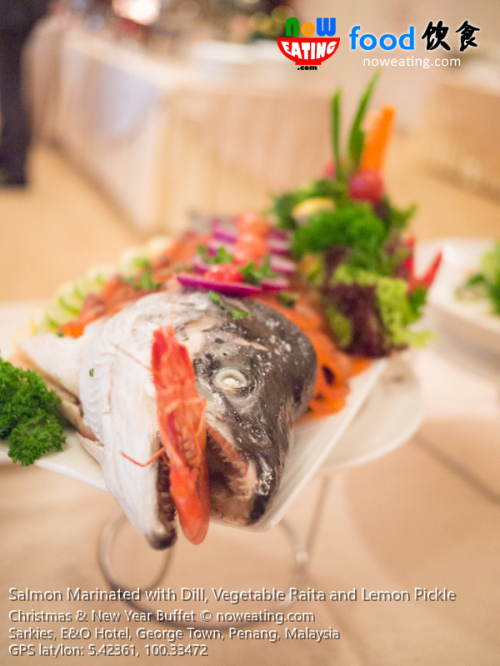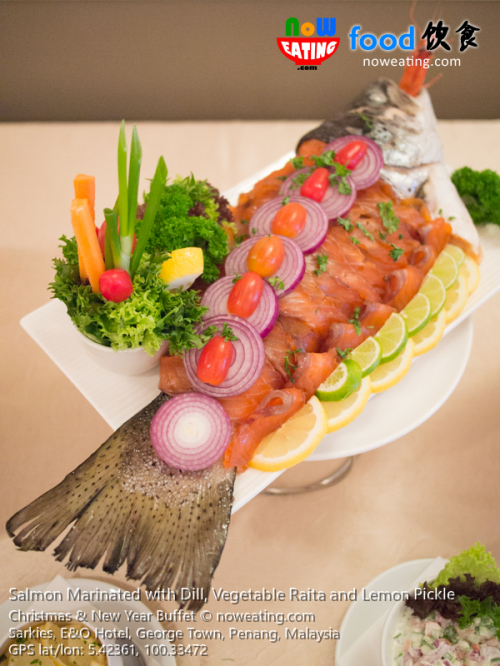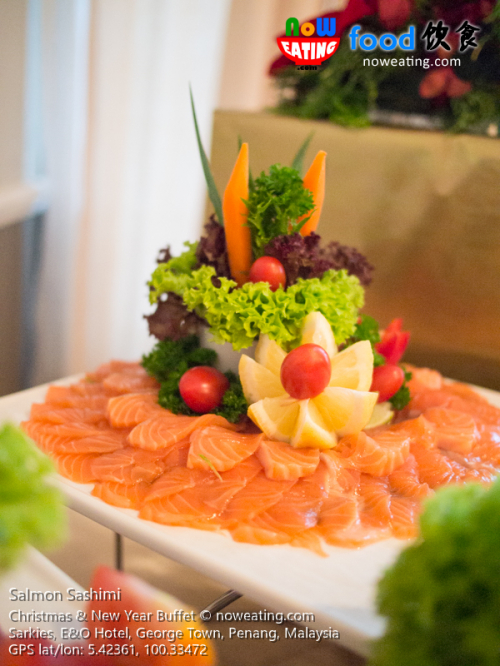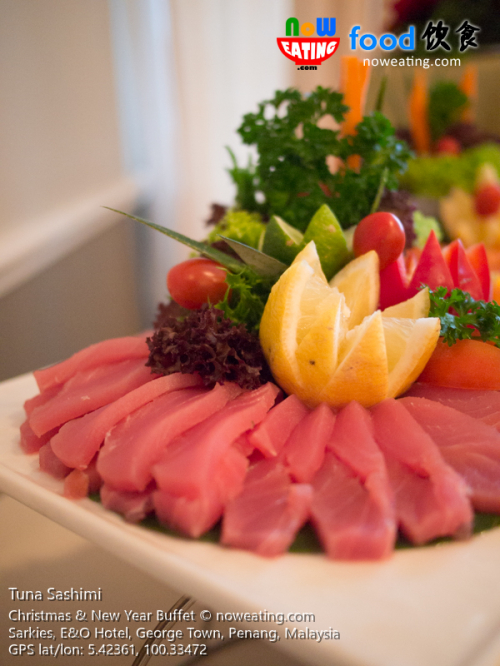 During Christmas and New Year, the buffets offered are basically an international buffet with cold buffet section, fresh seafood on ice, cold action section, cheese and condiments, carvery, hot dishes, and desserts. Among them, "fresh seafood on ice" and "cold action section" are not to be missed with seafood in which anything fresher you have to catch it yourself.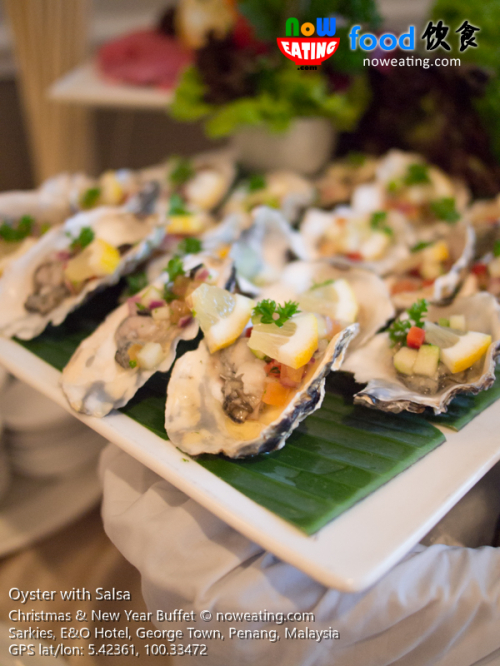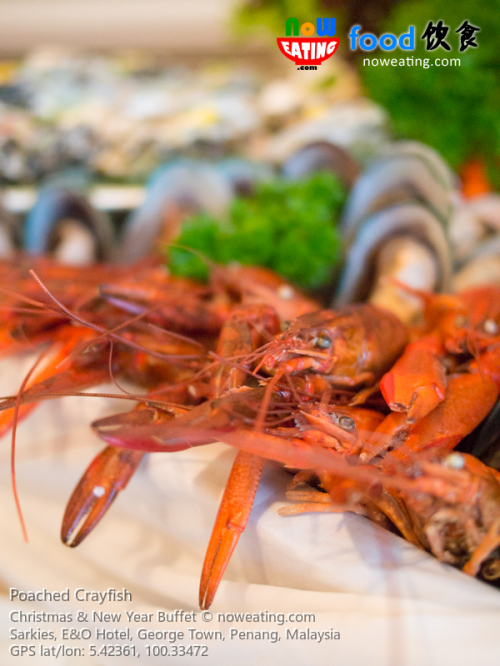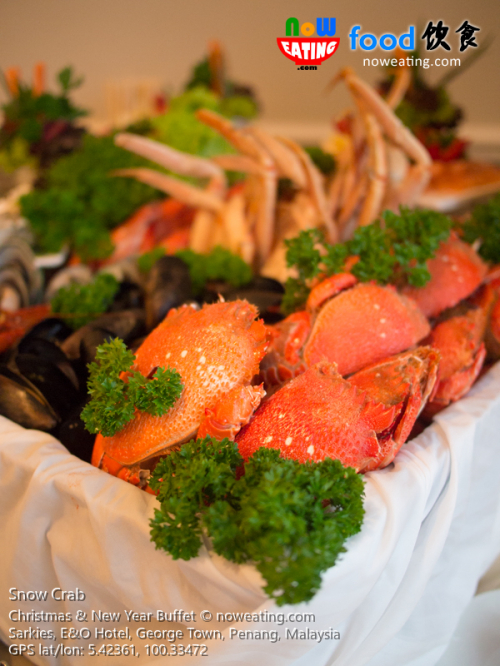 Having few slices of salmon sahimi, few pieces of oyster with salsa and poached prawns, we were predominantly contented but if you don't mind of getting your hand dirty, go for snow crab and spanner crab.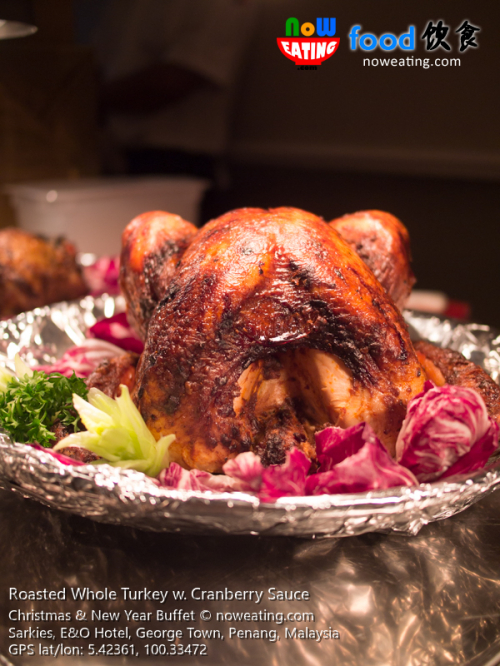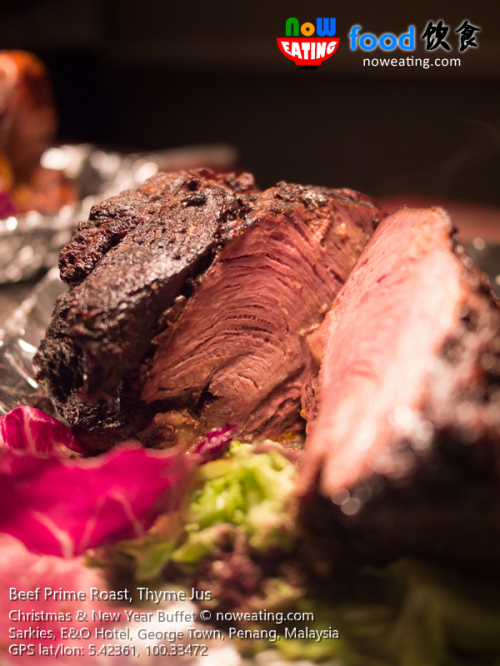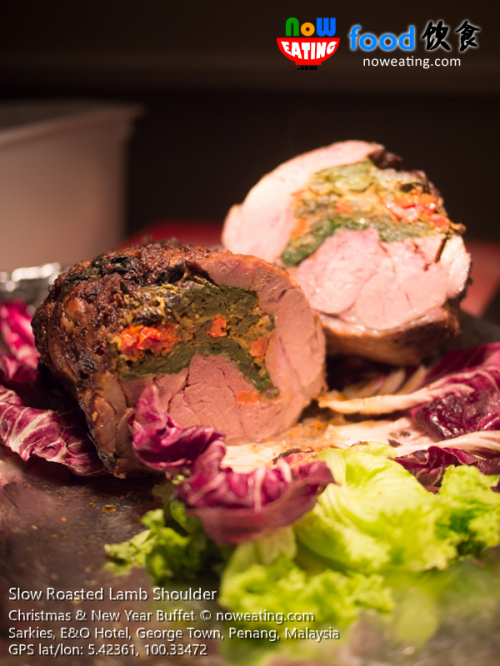 As a whole, we were impressed with E&O carvery including roast turkey with cranberry sauce, prime roast beef with thyme jus, and slow roasted lamb should with spinach and sundried tomatoes, fresh herbs & mint sauce. The lamb, for instance, was tender like it almost melted in your mouth effortlessly.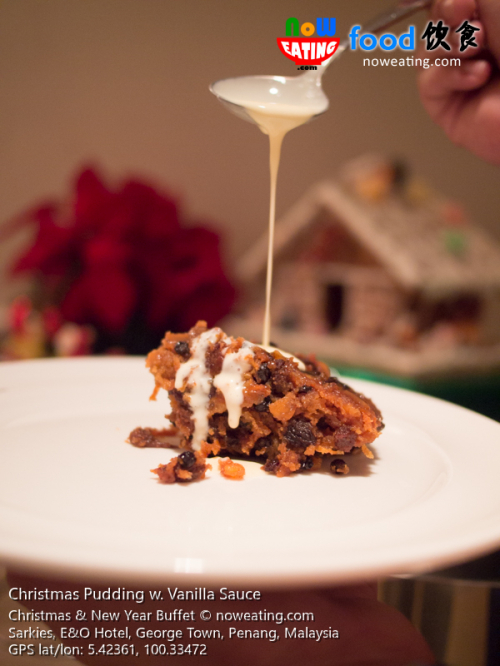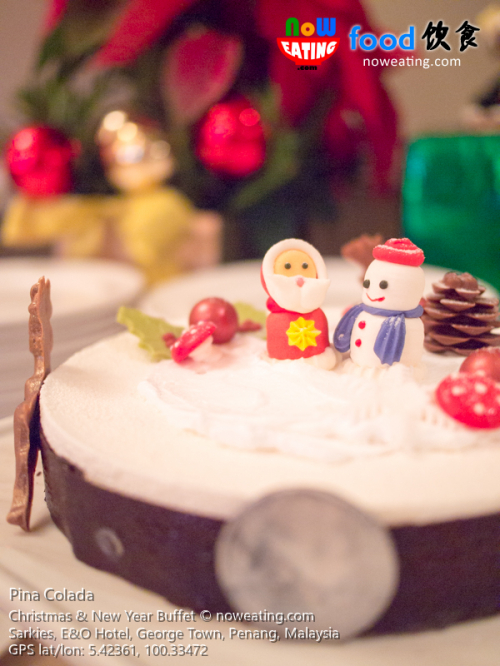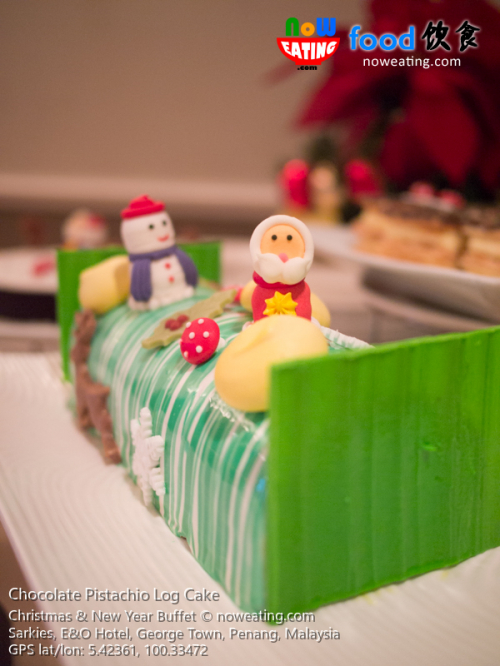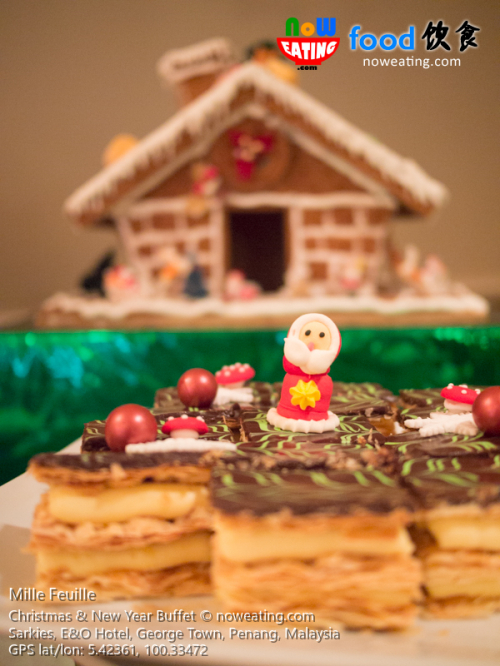 Special buffets are available on the following dates and times:
Christmas Eve Wine & Dine Buffet Dinner
with live band performance, party pack and countdown party
24-Dec-2018, Monday
7:00pm onwards
RM374.40 nett (Adult) with free flow of wine, beer, fruit punch and soft drinks until 10:30pm
RM309.60 nett (Adult) food only
RM151.20 nett (Child)
Beverage counter will be available for a la carte orders until late night
Christmas Buffet Luncheon
with Christmas Caroling
25-Dec-2018, Tuesday
12:30pm-3:00pm
RM235.20 nett (Adult) with free-flow of wine, beer, fruit punch and soft drinks
RM153.60 nett (Adult) food only
RM123.60 nett (Child)
Christmas Wine & Dine Buffet Dinner
25-Dec-2018, Tuesday
7:00pm-10:30pm
RM276.00 nett (Adult) with free flow of wine, beer, fruit punch and soft drinks
RM225.60 nett (Adult) food only
RM135.60 nett (Child)
New Year's Eve Wine & Dine Buffet Dinner
with live band performance, party pack & countdown party
31-Dec-2018, Monday
7:00pm onwards
RM417.60 nett (Adult) with free flow of wine, beer, fruit punch and soft drinks until 10:30pm
RM357.60 nett (Adult) food only
RM151.20 nett (Child)
Beverage counter will be available for a la carte orders until late night
New Year Hi-Tea Buffet
1-Jan-2019, Tuesday
12:00pm-2:30pm
RM97.80 nett (Adult)
RM48.90 nett (Child)
Note: Discount do not apply for child prices.
Not valid with any other offers or discounts
| | |
| --- | --- |
| Place Name: | Sarkies, E&O Hotel |
| Cuisine: | Buffet |
| Address: | 10, Lebuh Farquhar, George Town, 10200, Penang, Malaysia |
| Tel: | +604-222 2000 Ext: 3601/3602 |
| Last Visit: | 20181207 |