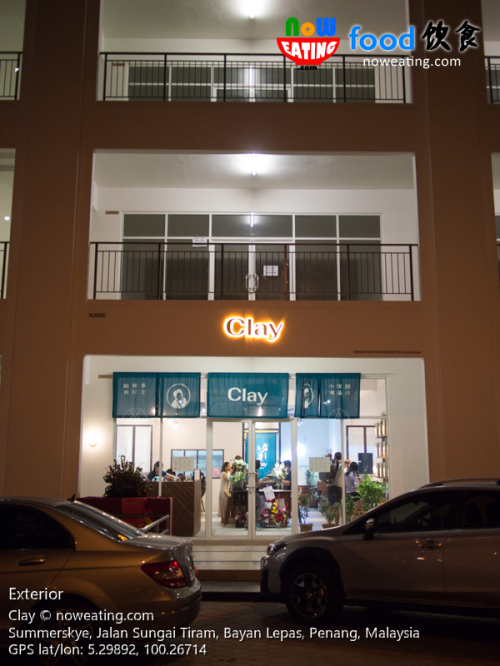 Clay (GPS: 5.29892,100.26714) is one of first few restaurants opened in Summerskye near to Penang International Airport. Parking-wise, currently it is still free and you may get a space at multi-storey car park as it is usually hard to find parking in front of the shop. Just drive all the way to the end of ground level car park, park your car there and there is an exit leading you to Clay.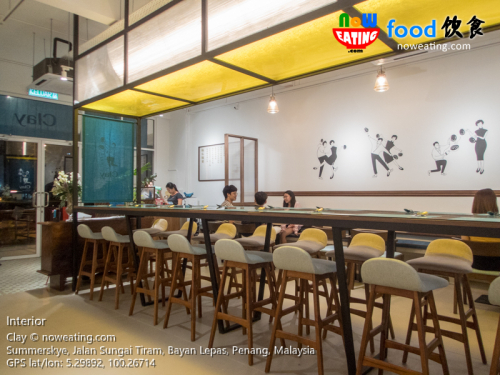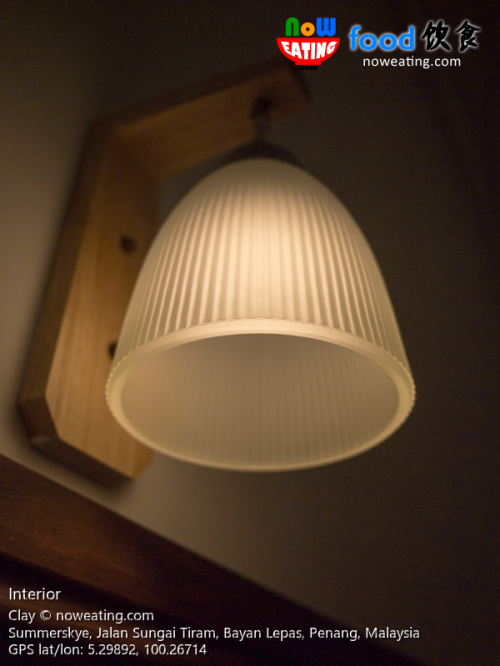 We particularly enjoyed Clay's Hong Kong-influenced modern, clean and bright interior with a touch of nostalgic elements. Write down your order in an order chit and make payment at the counter next to the entrance.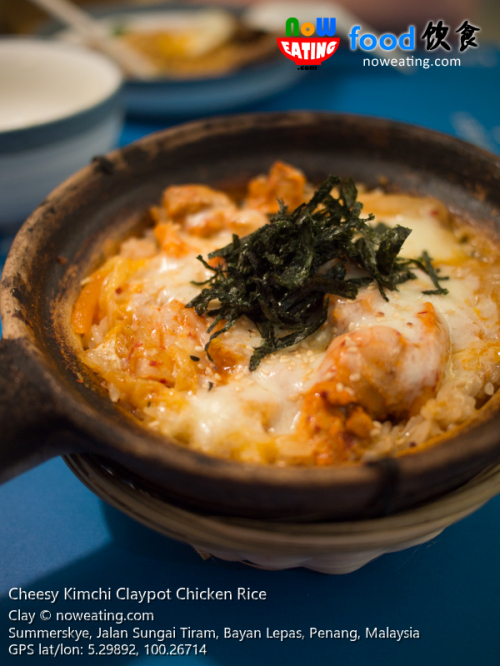 Since the cafe is named after claypot, obviously we opted for a pot of it, such as Cheesy Kimchi Claypot Chicken Rice (RM16.90) with Gochujang marinated chicken, cheddar & mozzarella, kimchi, sesame and seaweed.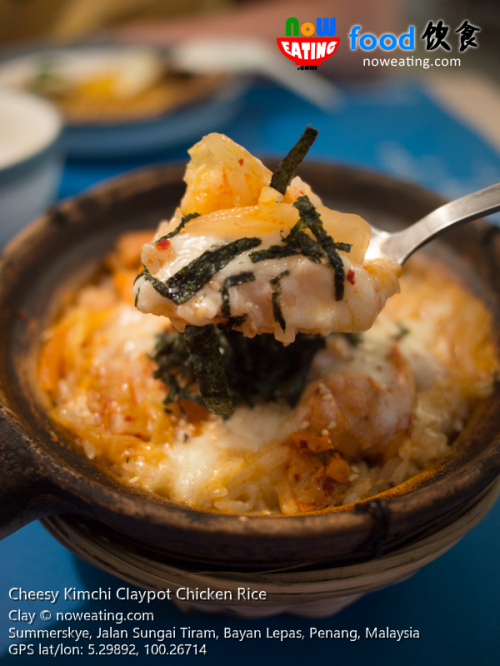 We particularly enjoyed the claypot cooked in high flame (Beware of the hot claypot though). The Korean-infused claypot was marked as "Thumb Up" in the menu but in our opinion, it tasted slightly plain to our liking.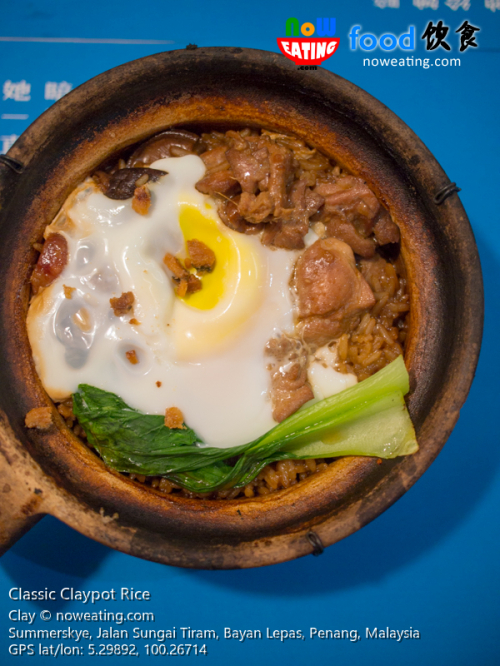 In contrast, the Classic Claypot Rice (RM12.90) tasted much better with Clay's marinated chicken, mushroom, lapcheong, salted fish, egg, and bokchoy. It reminded us of our favorite one below Jalan Tengah apartment at Bayan Baru, minus the hot weather and the owner who like to stir (mess up) our claypot when arrives (Seriously, until now we still don't have an opportunity to take proper photo at Jalan Tengah's one).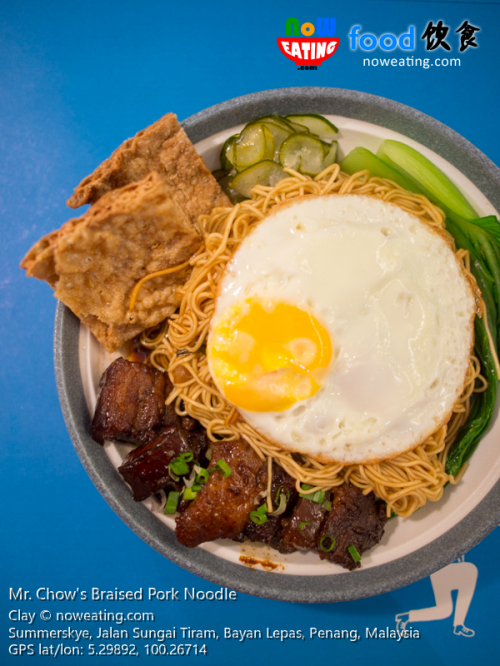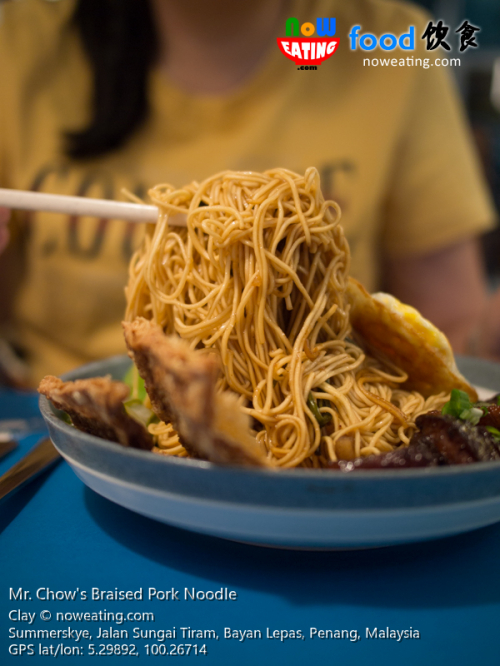 We usually didn't give much hope for newly opened cafe but Mr. Chow's Braised Pork Noodle (RM16.90) with another "Thumb Up" icon really blown us away. Shiny and springy noodle coated with scallion oil, along with juicy pork belly simply enticing us to have second bowl of it. (Ingredients: Slow cooked & braised pork belly, deep fried shallot, sunny side up, pickles, and deep fried beancurd)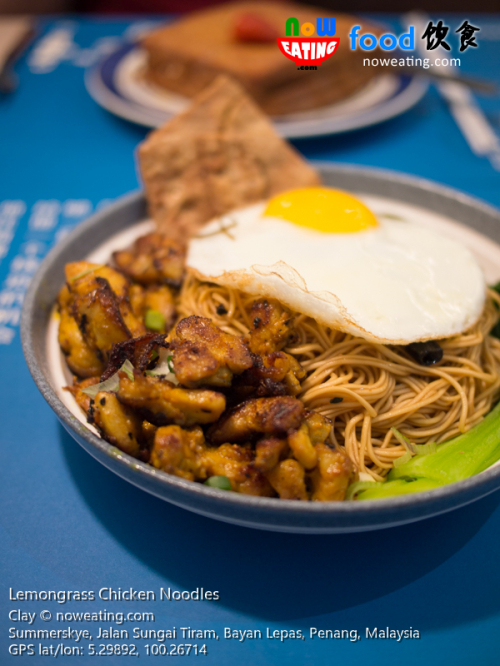 Taste-wise, it resembles nostalgic dry noodle stirred with soy sauce and lard. Not sure about you but we somehow enjoyed the taste. Lemongrass Chicken Noodles (RM14.90) with grilled lemongrass chicken similar to Satay was the one we order during our second visit within a week.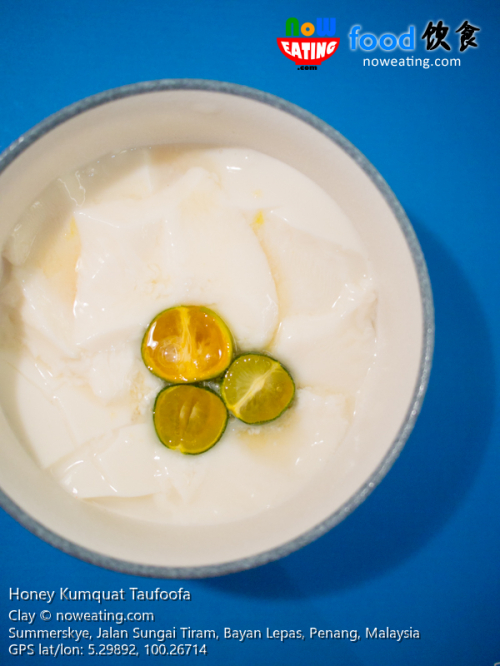 Who will expect that other than brown sugar, Taufoofa tasted even better with honey Kumquat.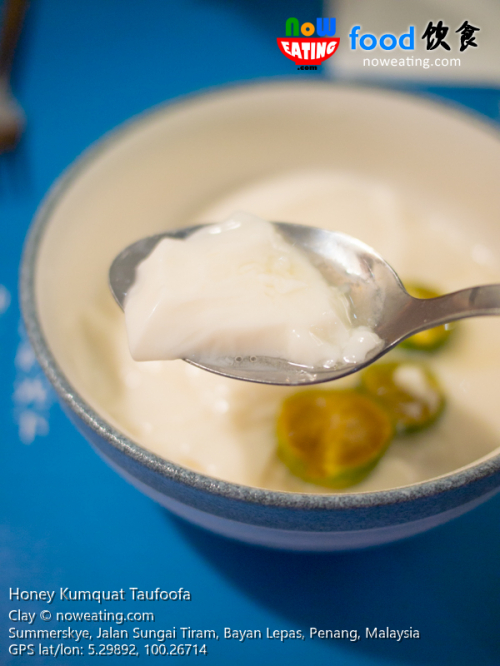 Once again, we almost ordered second bowl if not due to our bleeding pocket. A bowl of Honey Kumquat Taufoofa is priced at RM6.90.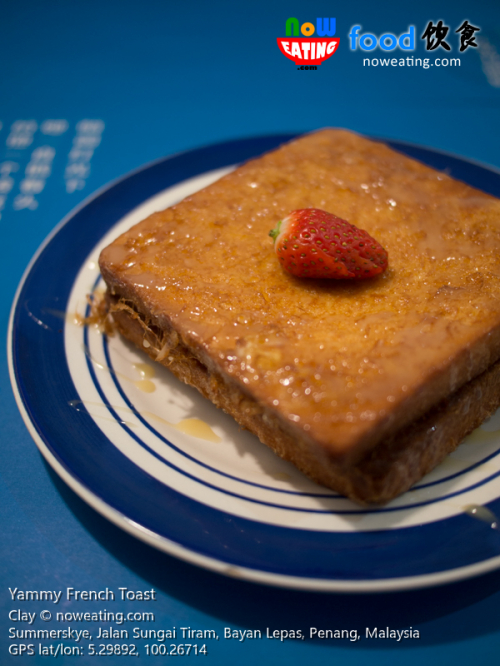 Can't get enough on the main items? Toasts and snacks are readily available for customers with "black hole" tummy like us. Figure: Yammy French Toast (RM12.90).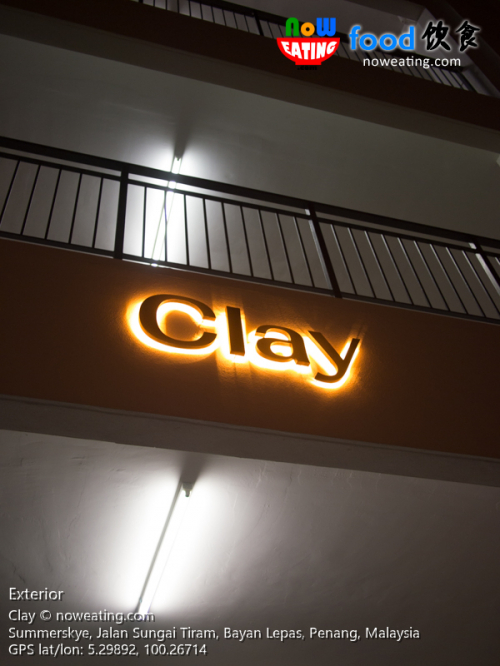 Overall, we strongly recommend our readers to try out Clay at Summerskye. The cafe is opened daily from 11:30am to 10pm and is closed on Monday.
| | |
| --- | --- |
| Place Name: | Clay |
| Cuisine: | Chinese |
| Address: | Summerskye, Bayan Lepas, 11900, Penang, Malaysia |
| Tel: | 04-608 1009 |
| Working Hour: | 11:30am-10pm daily. Closed on Monday. |
| Tax: | All prices are nett. |