Print Friendly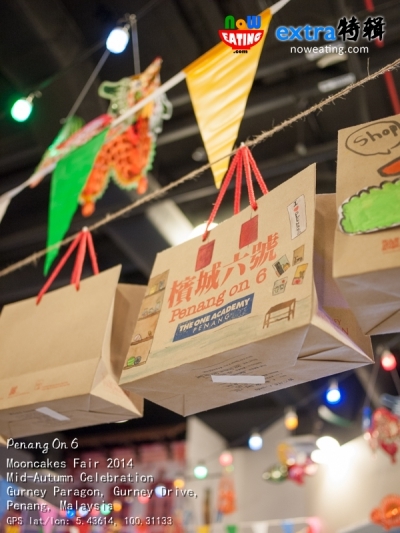 This year, Gurney Paragon Mall is organizing a mooncakes fair which features an exquisite selection of mooncakes in baked skin and snow skin from the all-time favourite brands such as Kum Lun Tai, The Baker's Cottage, Leong Yin, Foh San, Fai Fong, Purple Cane, Dragon-i, Hong Kong Mei Xin, and a few more.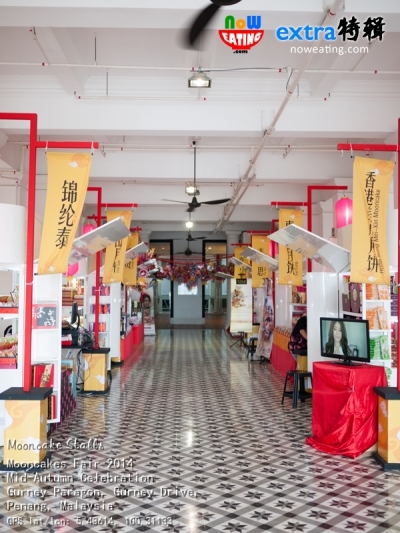 The Mooncakes Fair is held in front of St. Jo's building and Penang On 6 at level 6 from 16-Aug-2014 until 8-Sep-2014. We managed to sample some of the mooncakes during our recent visit.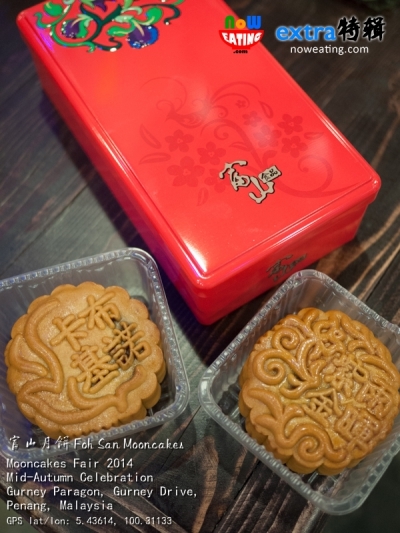 Let's begin with "restaurant" brands – 锦纶泰 Kum Lun Tai, 富山 Foh San, and 龙的传人 Dragon-i. Each of them have Chinese restaurants as their main business. KLT is more famous with its mooncakes whereas Foh San should not be a stranger for Ipoh folks as one of the top Dim Sum restaurants there.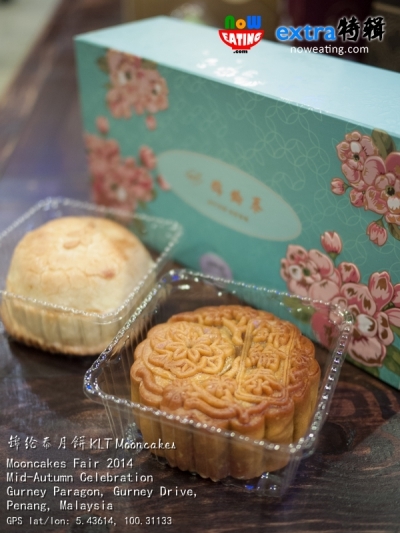 Packaging-wise, Foh San comes with an elegant red metal box. They do offer Shanghai Mooncakes made of shortcrust pastry instead of normal baked skin.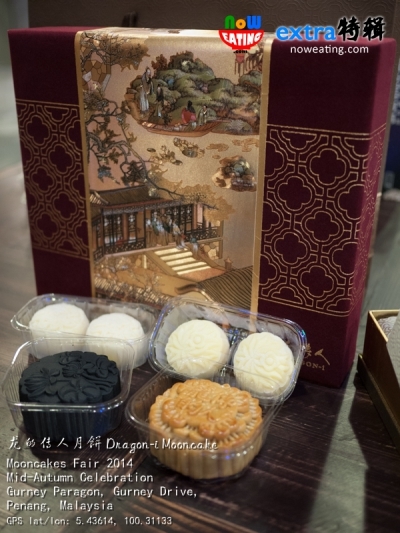 Dragon-i has the most luxurious packaging and you should try its Frosty Durian Musang King 冰皮榴莲猫山王 made of real Durian Musang King pulp.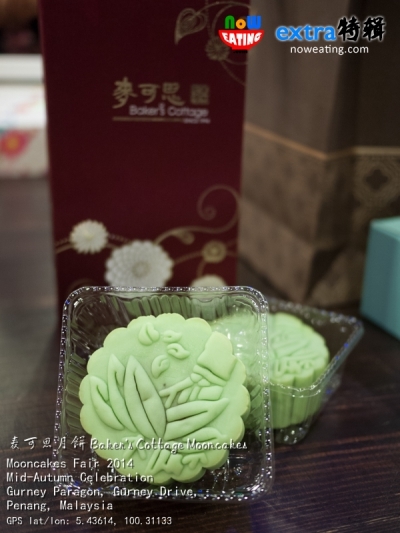 Next are "Bakery" brands – Baker's Cottage 麦可思, Casahana 喜月堂 and Fai Fong 惠芳. Baker's Cottage can be considered as revolutionist which introduced new variants of mooncakes years ago (e.g. Precious Black 黑龙珠 in year 2009) and since then, many other brands started following the trend by creating recipe of their own. This year, they have 4 new flavours such as Blueberry Opus 法式蓝莓, Jewels of Nature 日式紫薯, Ultimate Jujube 红枣晶环, and Bubur Pulut Hitam 椰香黑糯.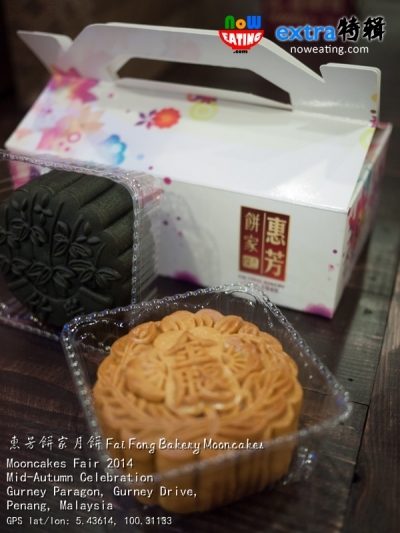 Fai Fong is pretty new to us with its signature mooncake being Assorted Fruit Nuts & Ham 招牌金腿.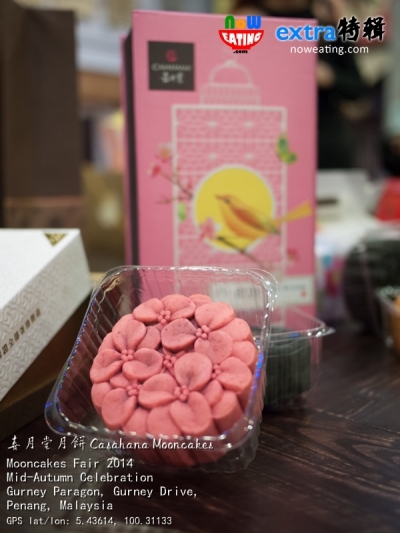 For Casahana, the highlight for this year is Crimson Opera made of beetroot, cheese, and creamy white chocolate.