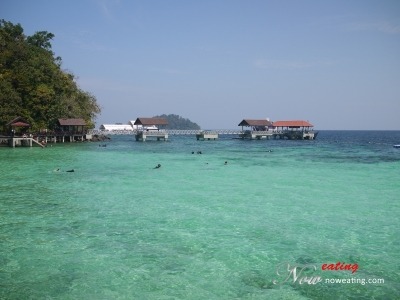 After living in Penang for a while, I asked myself, is there a beach nearby where I can enjoy crystal clear water? The answer is yes, by paying Pulau Payar a visit. I went there in one of the Sunday. It took me few days to arrange all the photos. As a result, this post will be divided into three parts – "Snorkeling", "Beach" and "Food".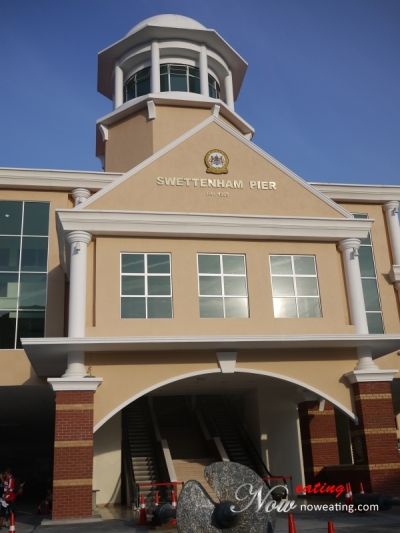 Pulau Payar is actually an island in the neighbor state – Kedah. To go there, you can take the cruise from Swettenham Pier in Penang here.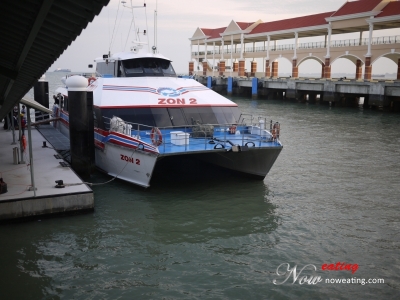 We departed at 8am and it took about 2 hours to reach the destination using the cruise above.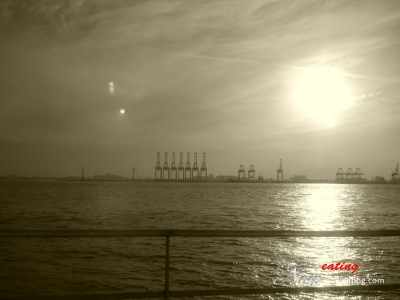 Oh ya, make sure you bring sun block there or else your parents won't recognize you when you return home.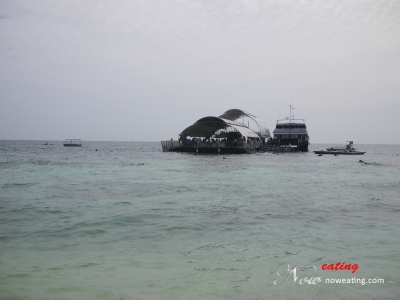 After 2 hours ride, finally we arrive at the floating platform called Langkawi Coral.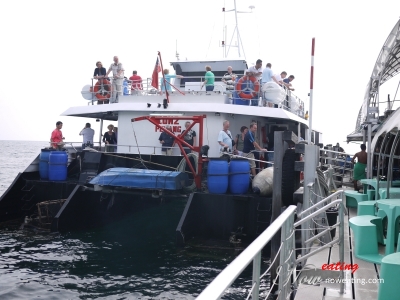 For this trip, I noticed many white guys/girls as well as Chinese from China were there as well.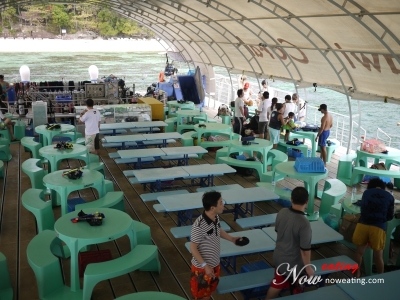 The platform is quite hygiene. Unfortunately there is no locker so make sure you don't bring gold bars or diamonds there.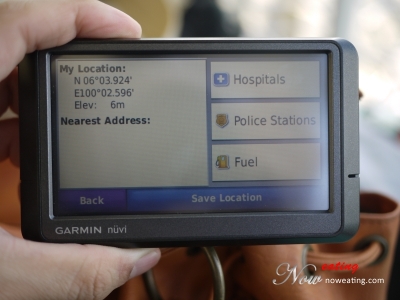 This is the GPS location.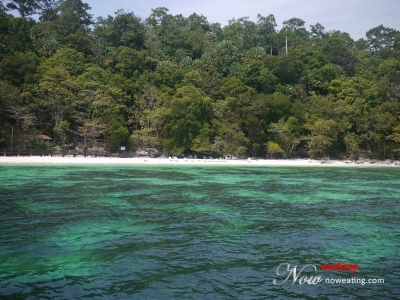 Standing from the platform, you can see the water is crystal clear.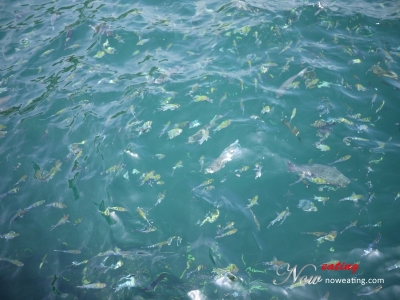 And there are massive amount of salt water fishes beneath it.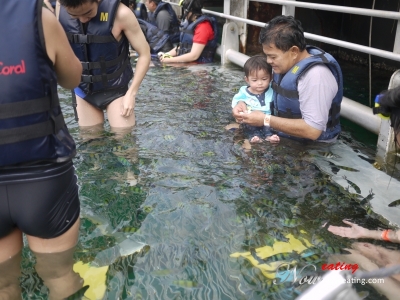 Beside the platform there is a staircase in which you can walk down for snorkeling or to play with the fishes.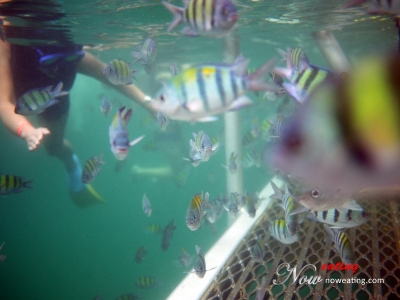 Look at those fishes, there are so adorable!!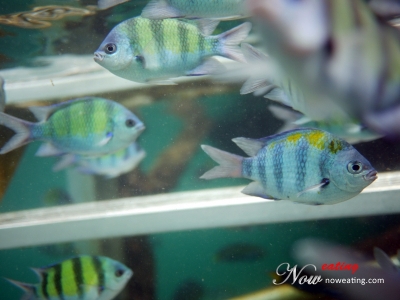 I hope I can bring some of them back.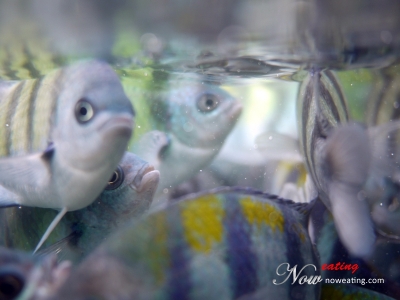 If you asked me how I took underwater pictures. Basically I wrapped my camera into a waterproof case called Dicapac. It took some courage to submerge your few K camera into the water. For my case is like taking one PC into water.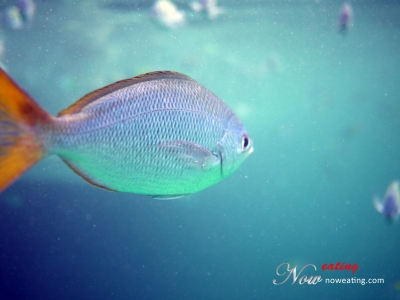 Another thing to note is that once you put your camera into the waterproof case, you probably need to set to AF mode as well as Auto scene mode. Operating camera in manual mode underwater is a nightmare. I wasted 50+ photos just to snap those fishes. Already told them not to move but they never listen.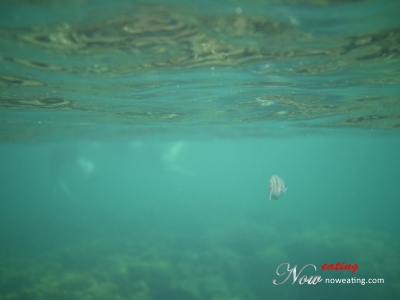 Time for snorkeling!! There are snorkeling gear for you to use there. What you need to bring is your swim suit.  This is my first time doing snorkeling. It took me few tries to fit the mask properly. Sigh~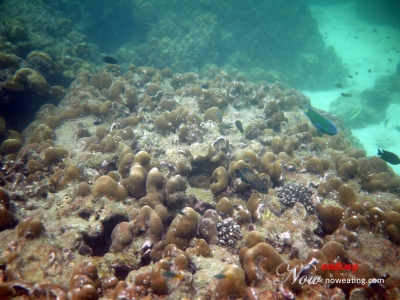 The coral is great.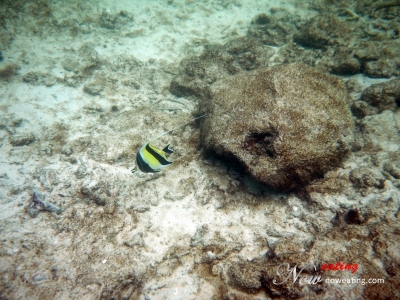 You can see fishes of many species wondering around the coral.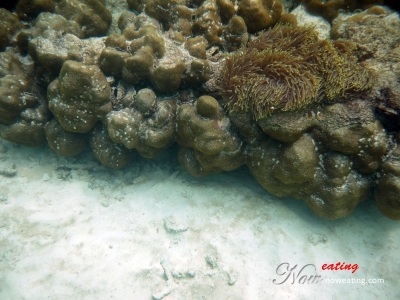 I even saw some Nemo (Crown fishes) hidden in sea plants.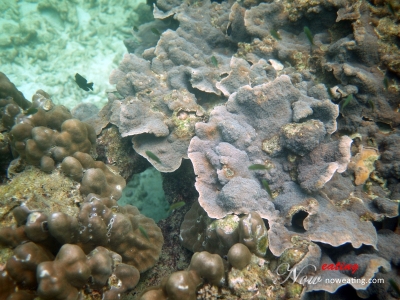 Even though that was my first time snorkeling, I was quite enjoying it. At first you may feel scared as the water is somehow deep and some naughty fishes will come and "kiss" you. Eventually you will get used to it. Make sure you wear a life jacket for safety reason. I will definitely do snorkeling in the future again.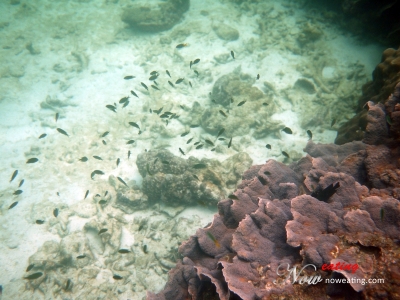 That's all for the first part. For those who can't wait for 2nd part, here is the Langkawi Coral link in which you can make reservation from them or call them at04-899 8822.