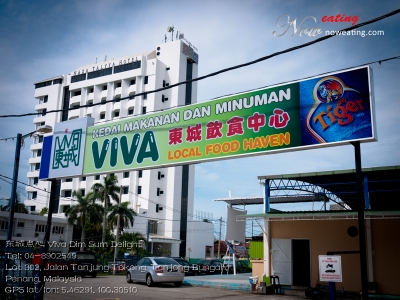 Welcome to the :ghost: month. Within this lunar month, believers usually try to avoid setting up big events as they may offense our "good brothers". Anyway, thing has its exception. We had a new dim sum restaurant called Viva Dim Sum Delight (东城点心) opened on 10-Aug-2010 (Tue). It is located just next to Chinese Swimming Club in Tanjung Tokong and occupied a section in a food court called Viva (previously known as Sea Horse food court). A group of bloggers were invited for a food preview in one of the afternoons.
According to the owner, the objective of his dim sum restaurant is to change Penangites mindset that they can enjoy hotel-class dim sum at food court price. They are specialized in "bao" and I had the most "bao" in one day in my whole life that day.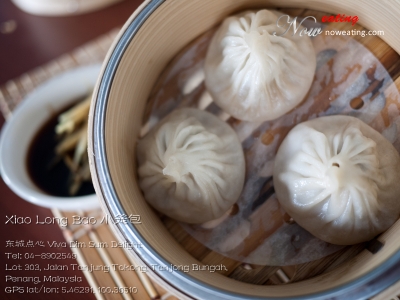 What surprised me is that they did offer Shanghainese Meat Dumpling (Xiao Long Bao 小笼包) at unbelievable price – RM4.80!! First thing came into my mind when ordering this dish in normal dim sum restaurants is – the Xiao Long Bao was dried and torn off before arriving. Surprisingly, this is not the case in this restaurant.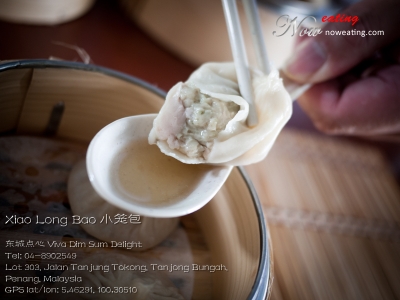 The dumplings were wrapped into perfection and there was still soup inside. It was smaller compared to some high-class restaurants but judging on the price, you can't complain much. In most restaurants, the price is double-digit.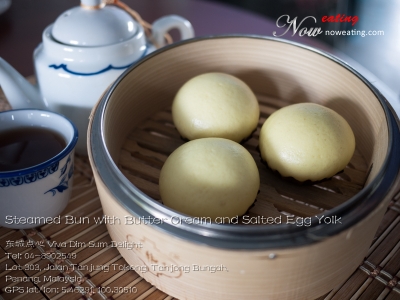 Second item which impressed me was the Steamed Bun with Butter Cream and Salted Egg Yolk 特制流沙包. This bao usually only can be found in "Wong Kok" style high class restaurants. The bao texture is nice and the "gravy" will spill out the moment you tear it off.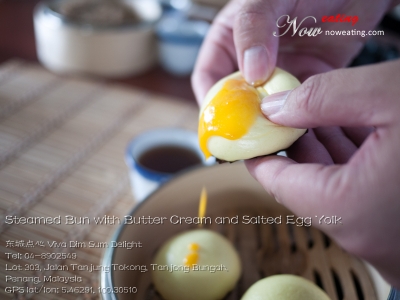 There is a way to eat this bao. How I usually consume is I use my front teeth to "drill" a hole on the bao's skin, then suck the gravy out slowly (it is hot). Only start biting the skin when you finished sucking the gravy.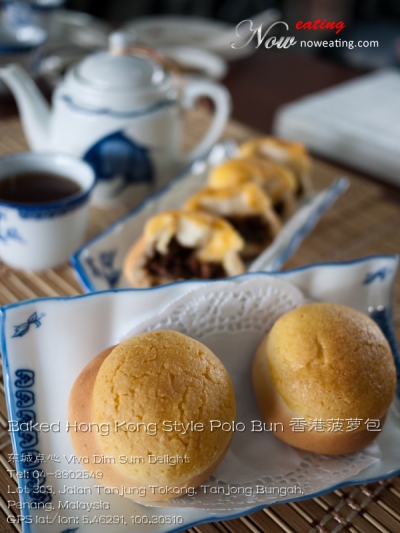 Also available was the Baked Hong Kong Style Polo Bun 香港菠萝包. The content was make of Char Siew 叉烧.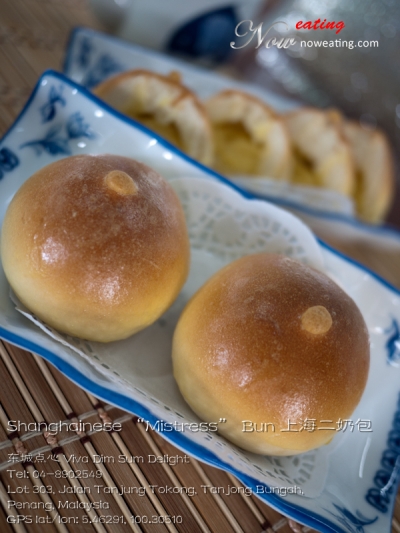 Viva Dim Sum Delight sure has many unique bao. Another one was Shanghainese "Mistress" Bun 上海二奶包 which looked like women breast with nipples . The coated skin was sweet and shining, making you wanna lick it.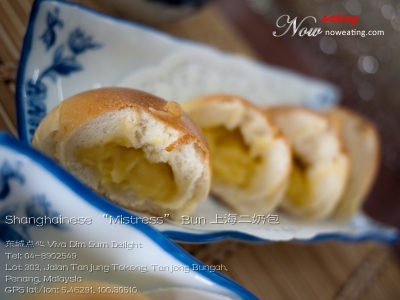 The content was made of white cream (白奶油), making you wanna suck it.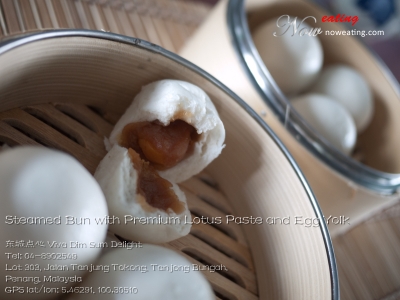 This is not ordinary Lotus Paste Bun 莲蓉包. It is Steamed Bun with Premium Lotus Paste and Egg Yolk 蛋皇莲蓉包. The content was a bit sweet to my liking.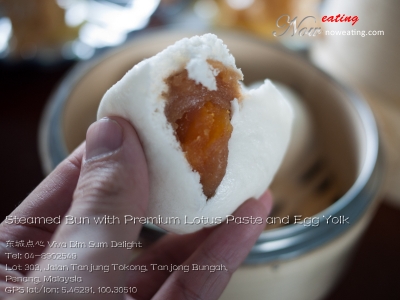 This reminded me Moon Cake Festival is coming.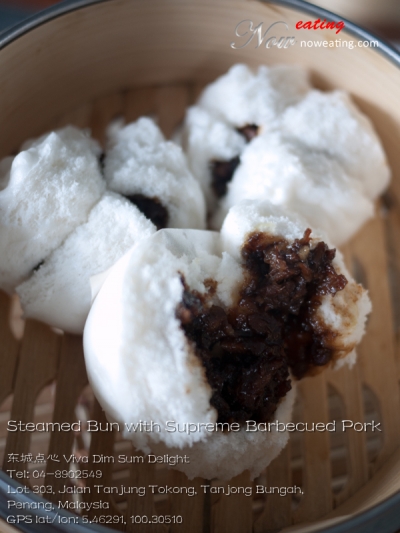 Next one is Steamed Bun with Supreme Barbecued Pork 蜜汁叉烧包. For me it was just average. Too dried, perhaps?
:relief:
Can you imagine how many buns I ate that day?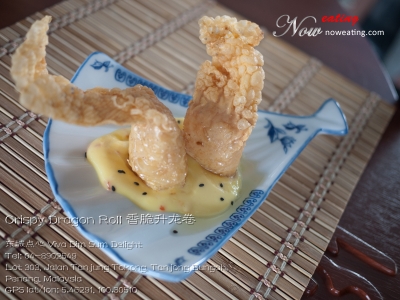 Other than buns, the restaurant also has some special dim sum. The one which caught my eye was Crispy Dragon Roll 香脆升龙卷. It is similar to the normal prawn roll 虾卷 we had in normal restaurant, except this one is 3 times bigger. The mustard was mixed by chef himself.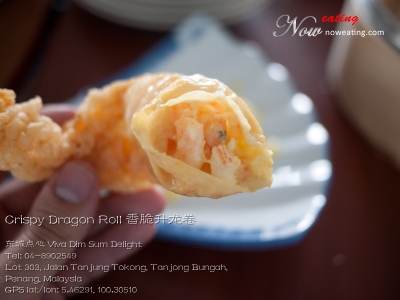 The content? Full of prawns.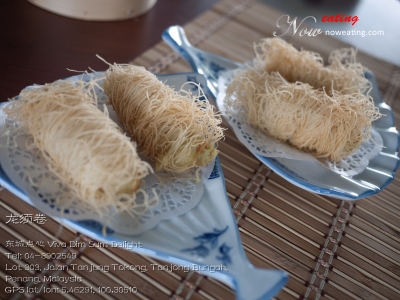 Also special was 龙须卷 (I don't have its English name here). Note that this item is only available during weekend. The filling was special as it was made of avogado 鳄梨, cream 奶油, and butter 牛油. The outer layer was fried into crispy with rice noodle.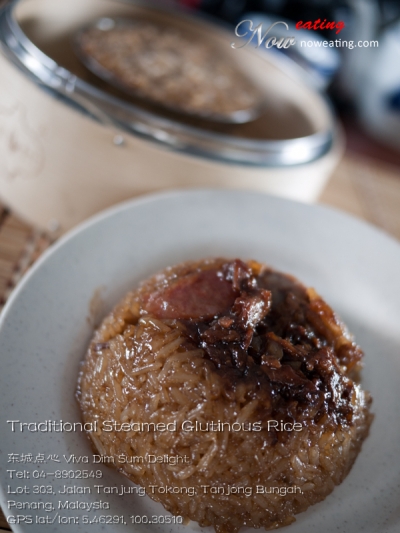 The Traditional Steamed Glutinous Rice 古法糯米鸡 consists of chicken, Char Siew, and Chinese Sausage 腊肠. Depend on personal liking, this is a slightly dry version (some prefer wet). More ingredients (e.g. mushroom) would be better.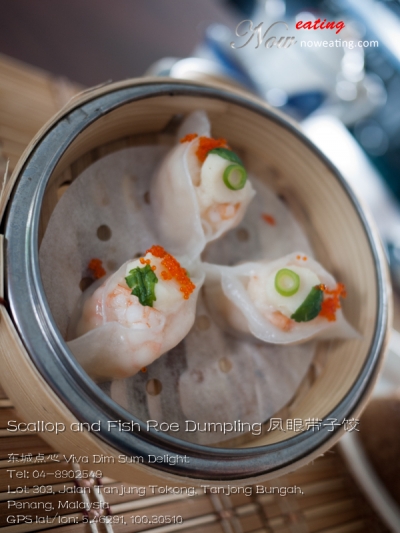 This dish looks a bit "Japanese". It is called Scallop and Fish Roe Dumpling 凤眼带子饺. Good if you like fish roe.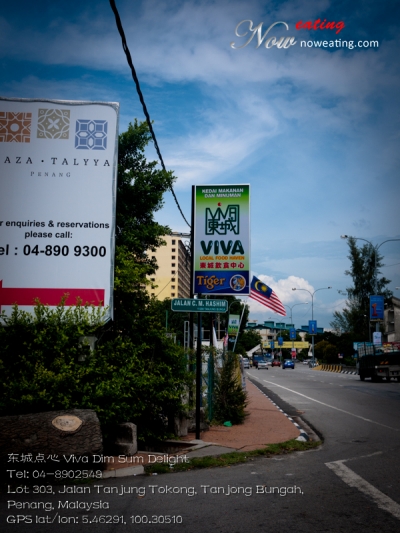 As a whole, hotel-style dim sum at food court price. The Xiao Long Bao 小笼包 is definitely worth a try due to its quality and competitive price. In order to provide the best quality, the flour used to make buns is actually imported from Hong Kong (and hence the great texture on their buns). It opens from morning till evening. Judging from the menu, it is targeted on young to middle age customers. According to the chef, they planned to add "ramen" section in three months time if business goes smoothly.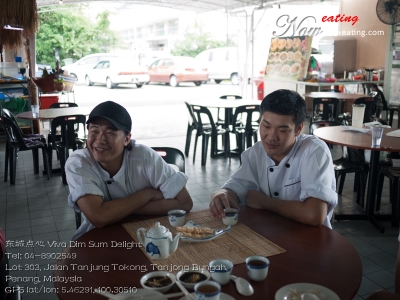 Special thanks to both chefs.They are quite young, aren't they?
You may also download their full menu as well as "Teach Yourself Eat Xiao Long Bao" guide below. I was heard that the dim sum is by order basis during weekday. It is understandable as Xiao Long Bao need to be consume immediately after steaming.
| | |
| --- | --- |
| Place Name: | 东城点心 Viva Dim Sum Delight |
| Cuisine: | Chinese |
| Address: | Lot 303, Jalan Tanjung Tokong, Tanjung Bungah, 10470, Penang, Malaysia |
| Tel: | 04-8902549 |
| Last Visit: | 20100808 |