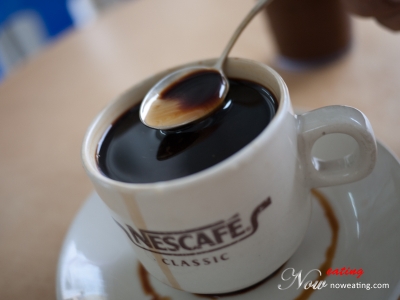 Before going to Copthorne Orchid Hotel for Thai Buffet, Criz and I did stop by at an apartment in Tanjung Tokong for…. Hakka Coffee! It was recommended by Criz and seriously I finally found an excellent home-made coffee in Penang, not to mention the crispy aromatic home-made coconut egg jam sandwiches (a.k.a Roti Bakar).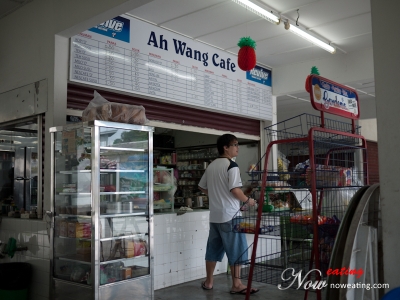 The stall is called Ah Wang Cafe and is located below UDA Flat (anyone know what "UDA" stands for?). To reach the flat, keep to the right lane and when you reach a traffic light at Ramadan/Malay market, turn right (see Google Map below). There should be some parking around. If you proceed to the end, there will be a Tua Pek Kong temple, which was the tsunami hit area last time but surprisingly the temple survived.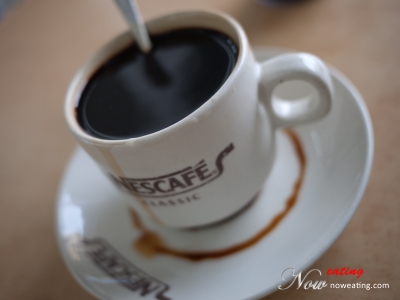 Getting back to the coffee, we ordered  both hot and cold white coffee. Waited for a while and finally the coffee arrived.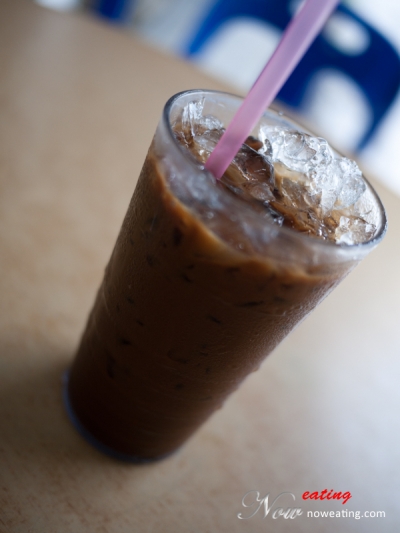 I am not a coffee expert but I could tell that this coffee was rich and smooth. Unlike coffee sold in chain restaurants which probably processed by machines, the coffee over here was home fried and thus it has unique aroma from good old wok.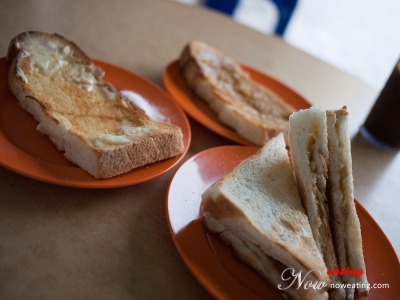 For Roti Bakar, they were very crispy and well-done. Surprisingly their secret weapon was just an old electric toast oven in their kitchen.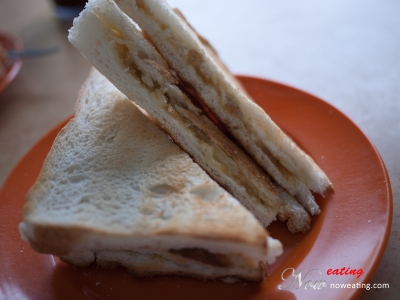 You can choose between White Roti or Mangkali Roti. One set consists of 2 pieces. If you use one slice of bread and cut into half (horizontally) and half again (become triangle), it is RM1.80.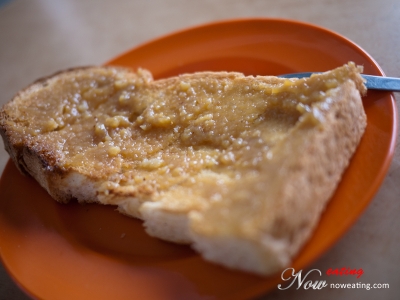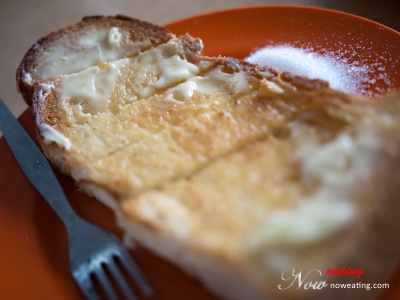 If you prefer to have two slices of bread as the sandwiches instead (which is thicker), it is RM2.00 per set. Each photo above shows only one side of it.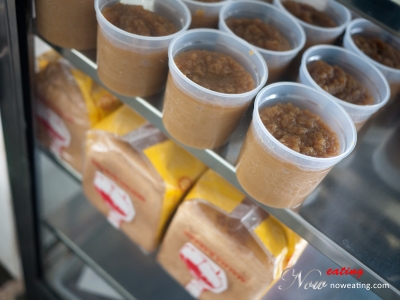 Also selling at the stall was their home-made Kaya (coconut egg jam). It was made without any preservative, just plainly coconut, sugar, and eggs. I bought one home to my family and they told me it was very fragrant, even I passed to them on the next day.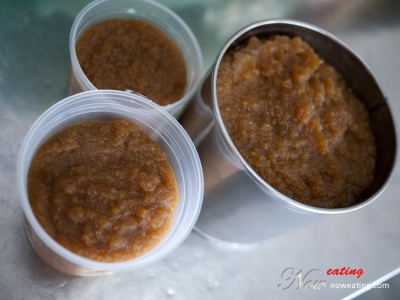 The small one is RM3 while the medium one is RM4. Big one is not for sale (to apply on their Roti Bakar actually).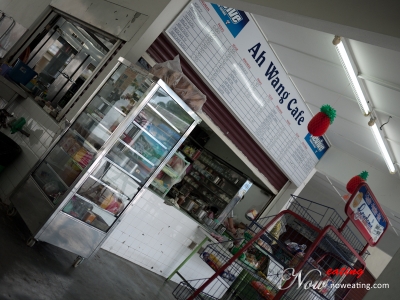 Operating for more than 30 years, the stall not only serves home-made coffee, but also home-made Kaya. This is probably a place to stop by when my US counterpart visit Penang. The stall operates from 1pm to 9pm and off on Sunday. It opens on all public holidays.
| | |
| --- | --- |
| Place Name: | Ah Wang Cafe |
| Cuisine: | Chinese |
| Address: | J-6, Gerai UDA, Flat UDA Fasa 3, Tanjung Tokong, Penang, Malaysia |
| Working Hour: | 1pm - 9pm. Close on Sunday except public holiday. |
| Tax: | No |
| Last Visit: | 20100904 |