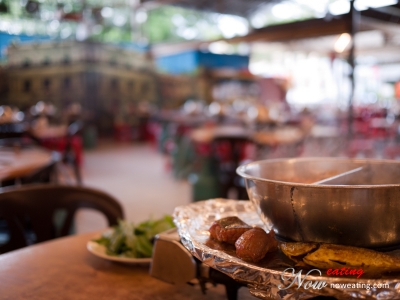 It was around 5pm on non-working Raya Monday when I planned just to have a healthy fruit juice for my dinner. Then, my friend pinged me what to eat for dinner. I had few options in mind in which one of them is Town Steamboat 火锅之家, which I never visited before and was always crowded if late. Eventually we picked this "unhealthy" option due to budget constraint.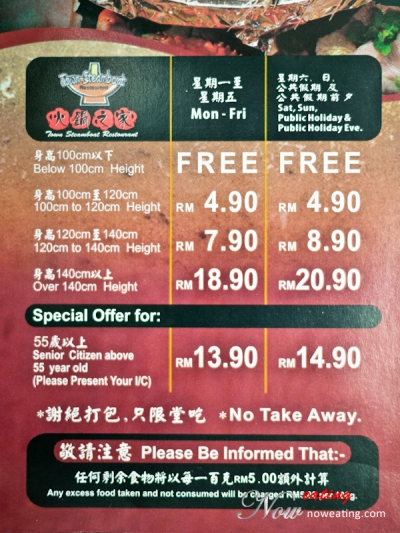 This is the price list. We went there during weekday so the price was RM18.90 x 2 = RM37.80. You need to pay before enjoying the buffet.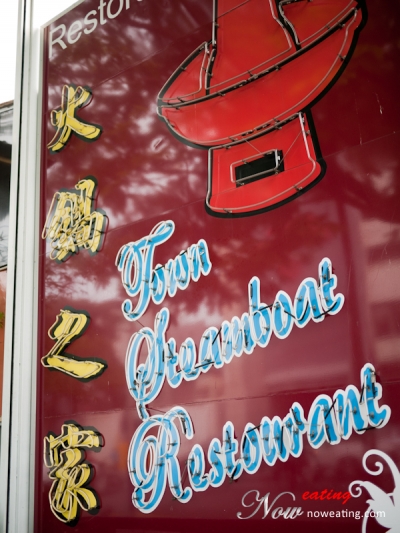 The restaurant is located at Macalister Road with big signboard in front. The same restaurant sell dim sum in the morning (starting from 8:30am) and has the same management with the one in Anson Road.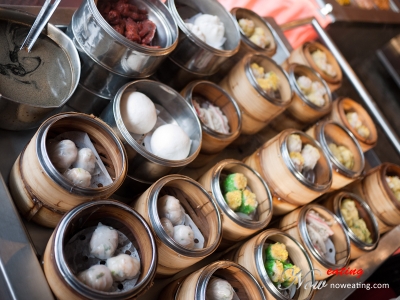 Speaking of dim sum, you could see a trolley of dim sum as part of the buffet as well.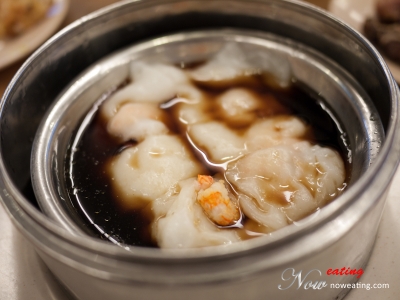 I only took Chee Cheong Fun from the trolley and it was not bad as there were many prawns in it. Maybe just my luck.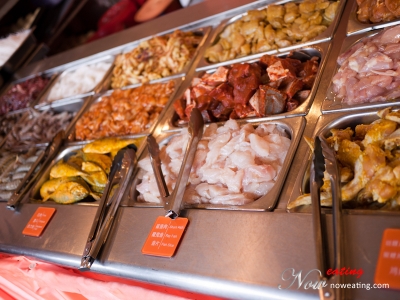 These are raw meat corner. Beef, fish fillet, prawns, mantis prawns, squids, chicken fillets, pork belly slices, and etc. Most of them were marinated.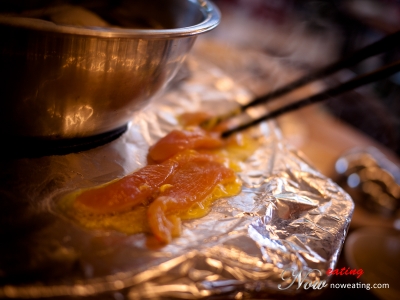 In my opinion, the best for this raw meat corner still went to pork belly slices, which best used to BBQ.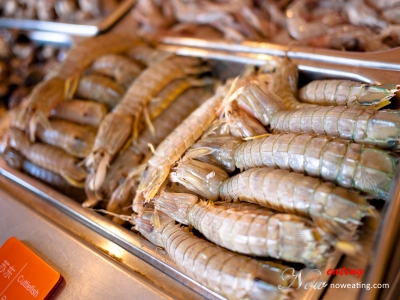 Sadly the mantis prawn was not cut in advance. It was extremely difficult to enjoy the meat inside.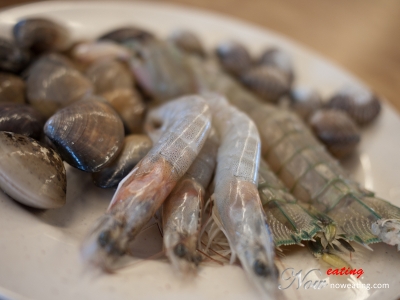 This was the "seafood platter" we took.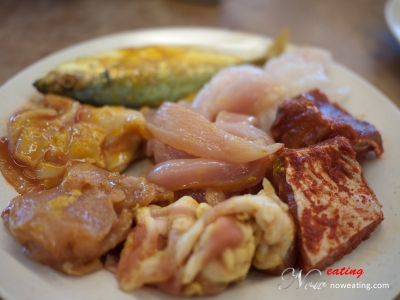 This is "seafood + pork + chicken" platter. If you asked me what's the next best item to BBQ… I would say "Honey Chicken Fillet".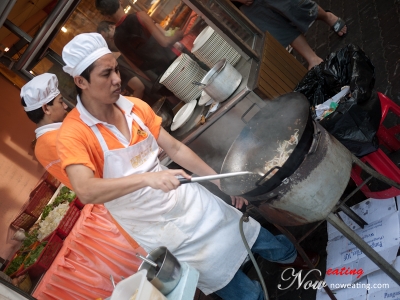 If you having difficulty getting Char Koay Teow in town area due to recent boycott campaign (see figure here), you could try the one in Town Steamboat.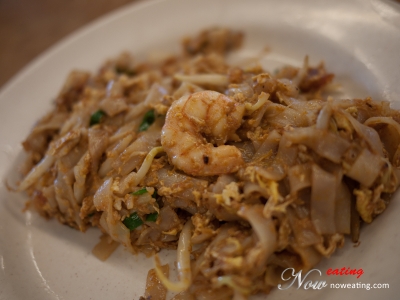 It was not bad actually with additional of fried pork fat. It was prepared on the spot so you may need to queue up.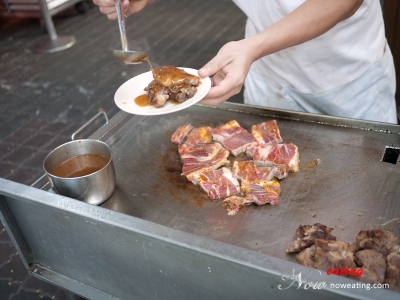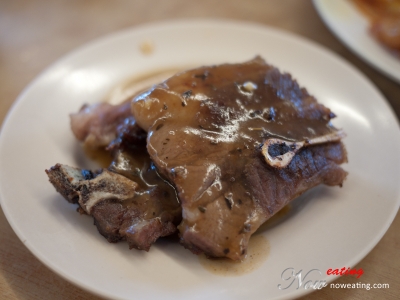 There was another stall providing grilled lamb. I took a plate of it. The sauce tasted good but sadly the lamb was too chewy.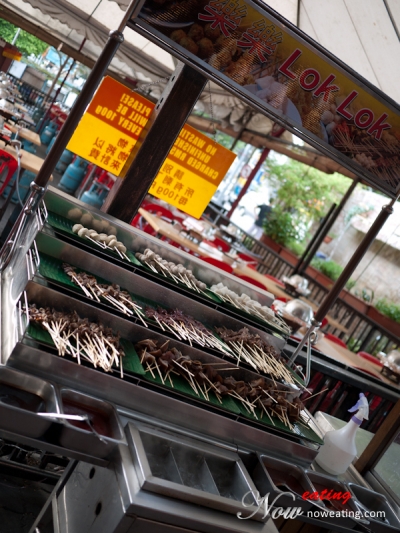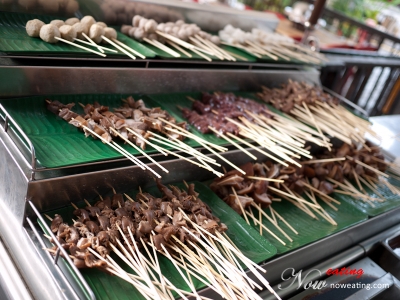 There was a Lok Lok stall as well offering pork intestines, pork stomach etc in a stick.
Others were not worth mentioning as most of them were artificial frozen food, cakes, sandwiches, egg tarts, veggies, noodles, and rices. They also provided various kind of sauces for you to dip on. There was a corner provide various kind of noodles and vegetables. Having veggies is good but since you already paid for the buffet, make sure you take the most valuable items.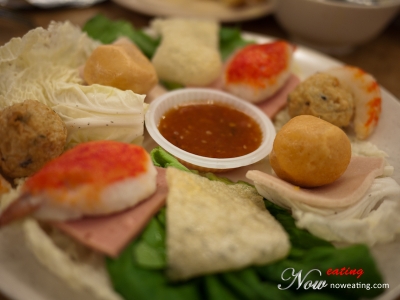 Anyhow, I still took some artificial food. Best dunk in tomyam soup.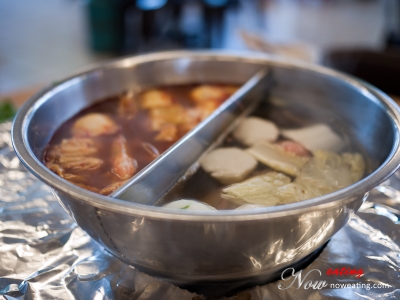 For the soup, you can choose between clear soup or tomyam soup, or both. For tomyam soup, personally I felt that it was too sour. See the aluminum wrapper around the bowl? It was the place for you to BBQ raw ingredient.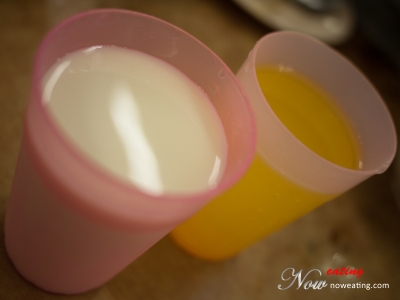 There were few types of drink, including soy bean and orange cordial. I preferred soy bean as it was not as sweet as others.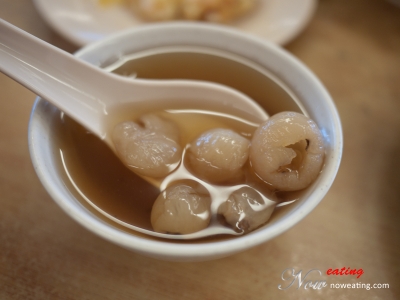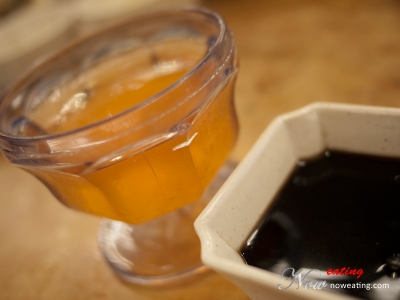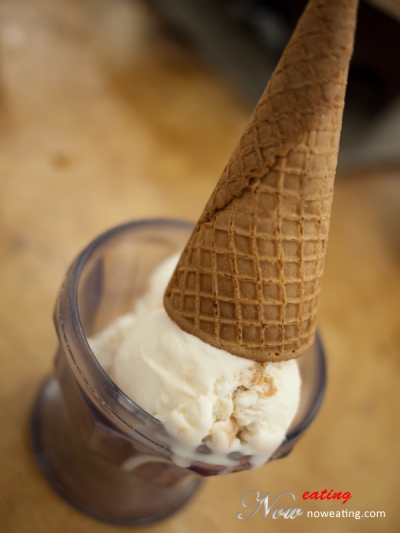 For the desserts, they have Tong Shui 糖水, jelly, Gui Ling Gao 龟苓膏, and ice-cream. For Gui Ling Gao, make sure you add some sugar syrup or else it could be too bitter. I had tried all of them during first visit. Heh~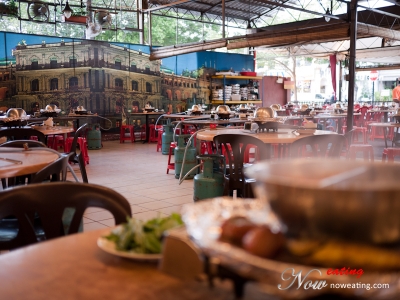 At first glance, the restaurant is more suitable for younger generation. However, I still could see some old folks brought by their children due to lower price for senior citizen. Healthy or not, I leave it to you. Anyway, you can't complain much with this price tag. The environment could be extremely smoky so a bath is probably required. Make sure you reach early to avoid any disappointment. From my observation, however, some food are not available if you arrived too early. Also, I was told by another friend that there will be more choices when you go there during weekend, such as satay and crabs.
:dissapoint:
| | |
| --- | --- |
| Place Name: | Town Steamboat Restaurant |
| Cuisine: | Buffet |
| Address: | 63, Macalister Road, George Town, 10400, Penang, Malaysia |
| Working Hour: | 5:30pm - 11:30pm |
| Tax: | No |
| Last Visit: | 20100913 |