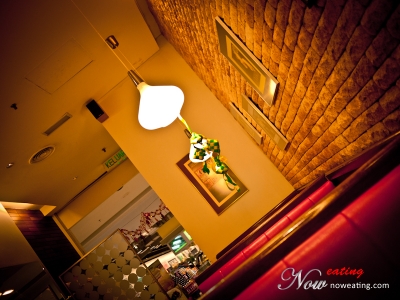 Selamat Hari Raya.
Do you have this question when going to Queensbay – "What should I eat in Queensbay?". It is not because the restaurants are limited, but cheap labor like me can't afford most of the restaurants there. One day, I was shopping for a blender there and think of the same question for my dinner.
I ended up in Kenny Rogers since it had been a long time (almost two years) since I last stepping in that restaurant. From past experience, I liked that side dishes and muffin. There is a new dish during this festive session, namely Balinese Chicken.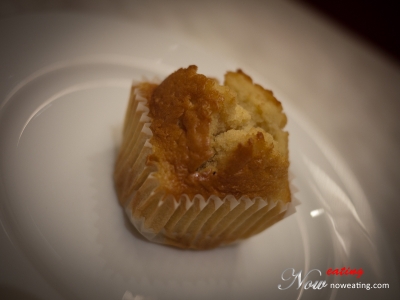 As usual, I ordered the side dishes I liked – Aromatic Rice, Macaroni and Cheese, and Garden Pasta Salad. The sauce on Balinese Chicken reminded me of something…. something that I can't remember… it tasted so "Indian". Is it the same curry in Tosai? It tastes a bit spicy… a bit sour… and a bit aromatic.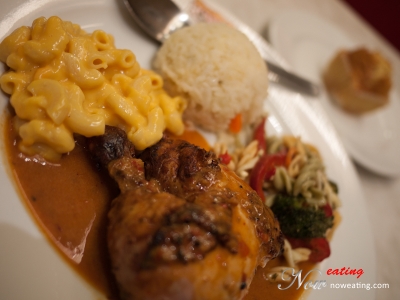 The bird portion itself, again, was small. At the price of RM16.90++, I could purchase whole roasted bird at hypermarket J, which was just a few "crawls" away. As a whole, stick with original flavor.
| | |
| --- | --- |
| Place Name: | Kenny Rogers Rosters |
| Cuisine: | Western |
| Address: | LG-82, Queensbay Mall, 100, Persiaran Bayan Indah, Bayan Lepas, 11900, Penang, Malaysia |
| Tel: | 04-6422325 |
| Email: | [email protected] |
| Website: | www.krr.com.my |
| Tax: | 10% Service Tax, 5% Government Tax |
| Last Visit: | 20100901 |