Two weeks ago I joined a one-day "Langkawi Nature Discovery" package to Langkawi– an island north of Penang. The package was offered by Langkawi Coral– a Langkawi tour agent in Penang. It had been decades since I visited the island. Even though Langkawi is not as well developed as Penang island, it is in fact bigger than Penang, and even Singapore!
According to the tour guide, the reason it is not well developed is due to the distance from mainland. It took one hour to travel from mainland, or 3 hours from Penang island by sea, which is soul-torturing! Things will be different if there is a bridge built between mainland and Langkawi.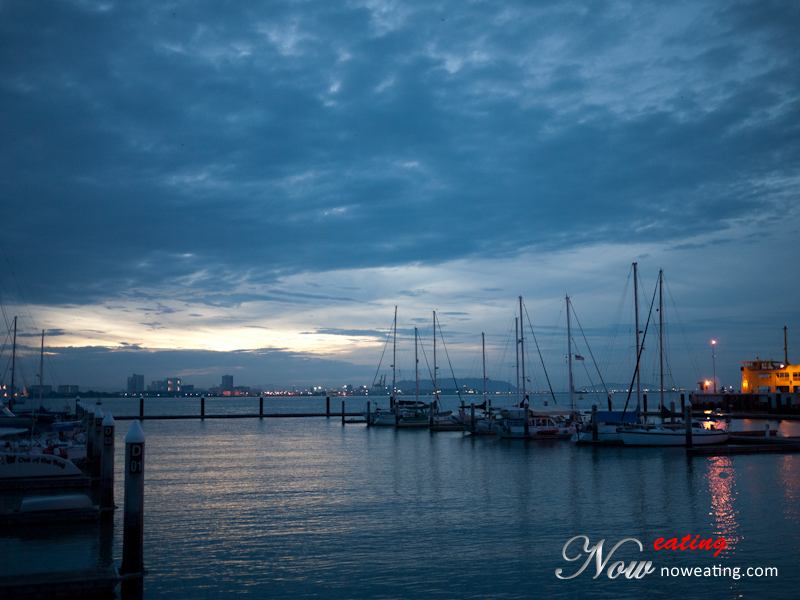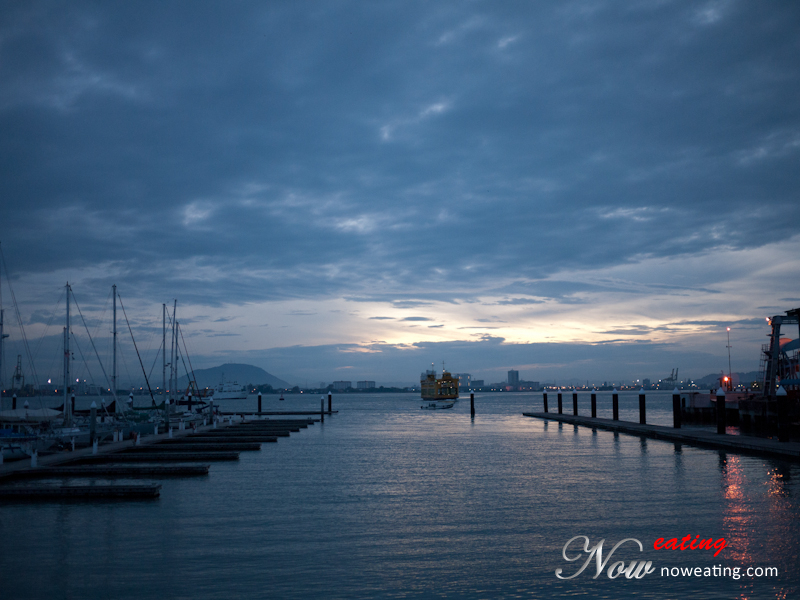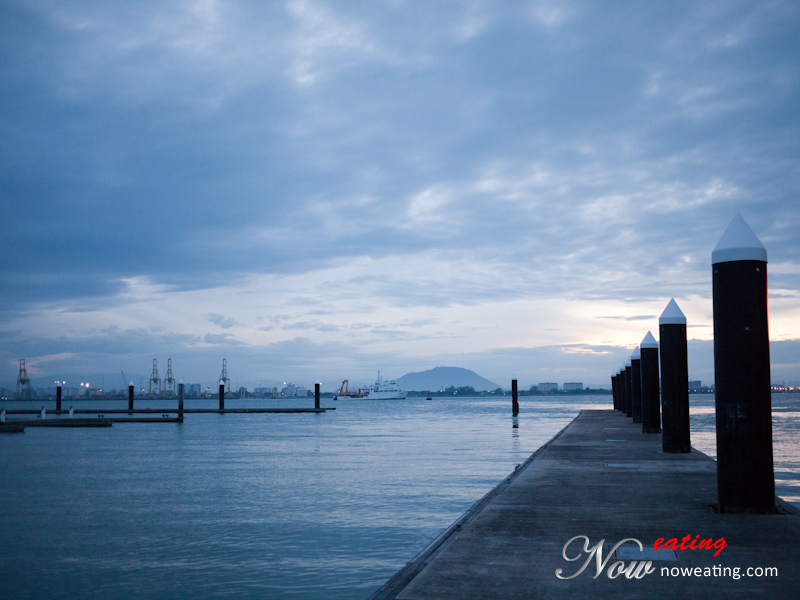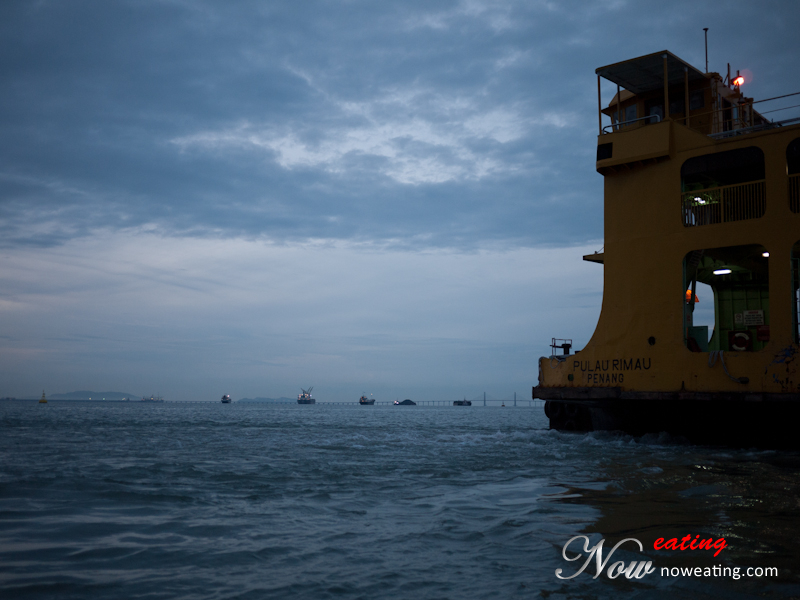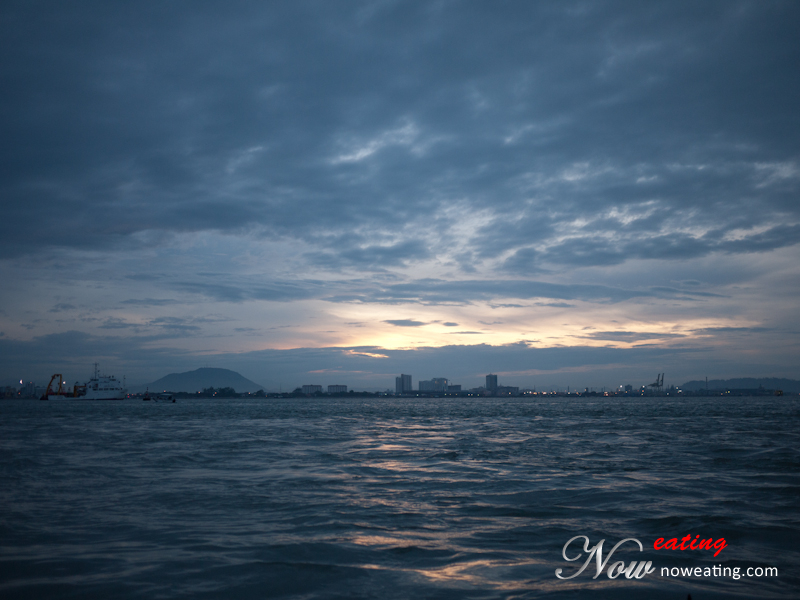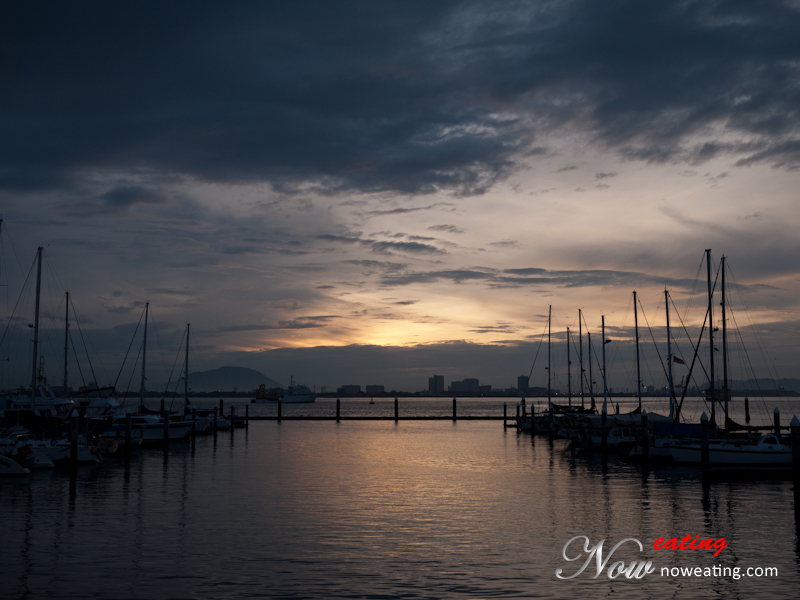 I actually arrived early and I took some sunrise photos at Tanjung City Marina, next to Penang ferry terminal. This is a good place for some nice wallpapers.
The cruise departed at 8:15am at Pier Swettenham.
After 3 hours of long journey, finally we arrived at Langkawi jetty.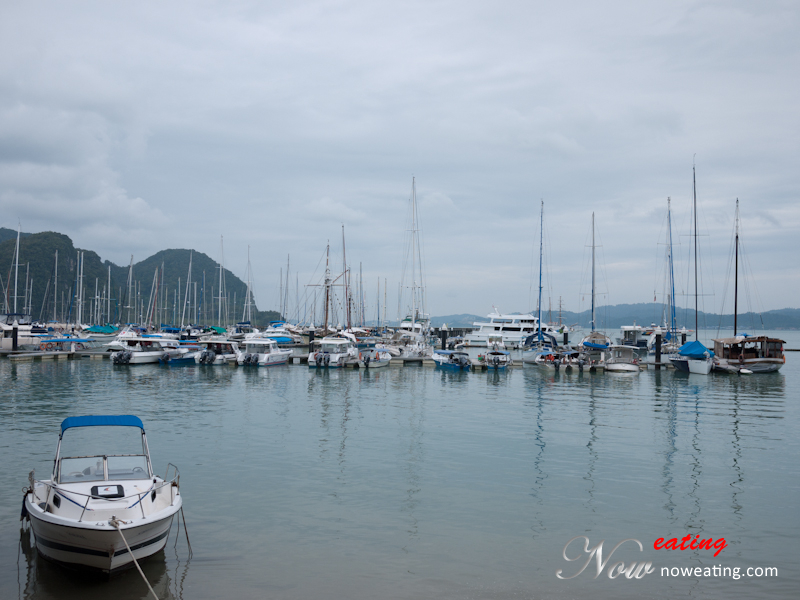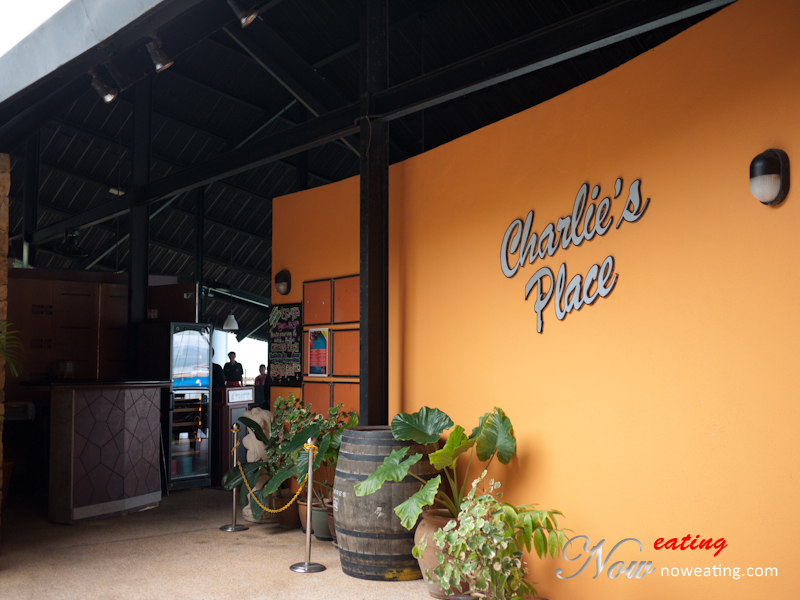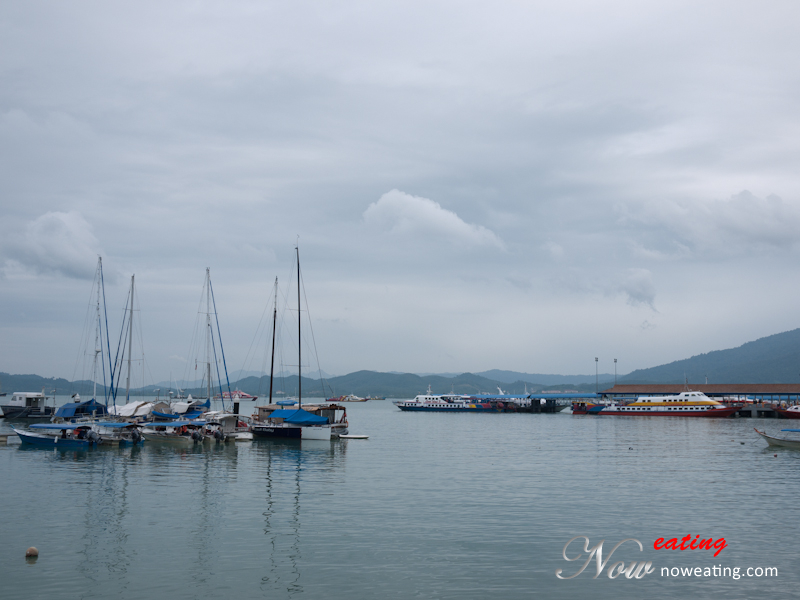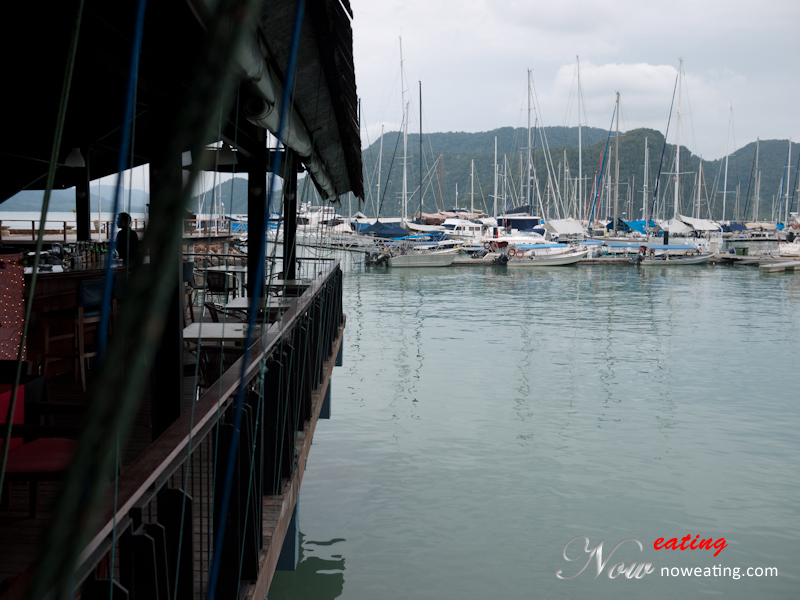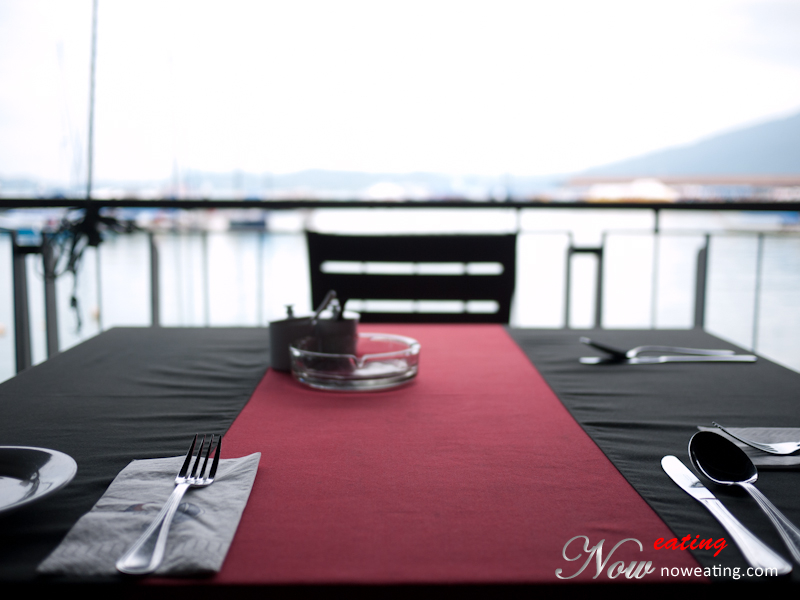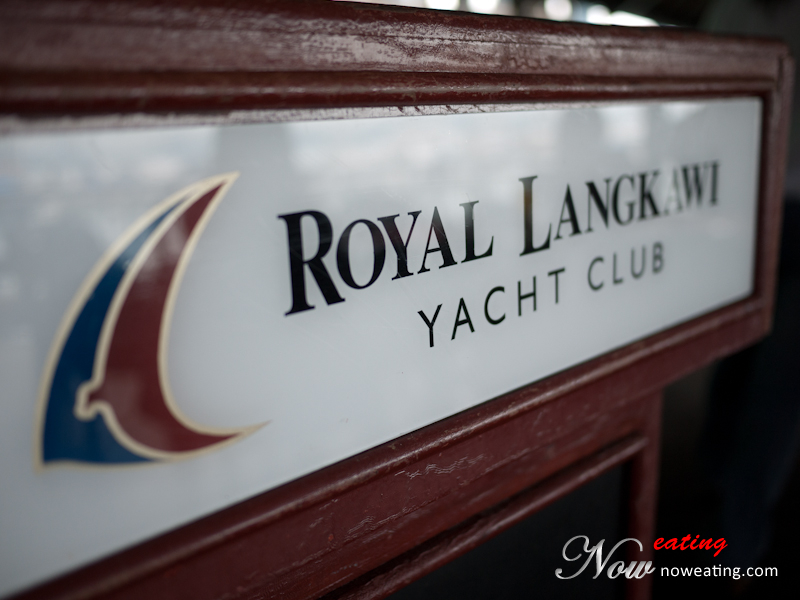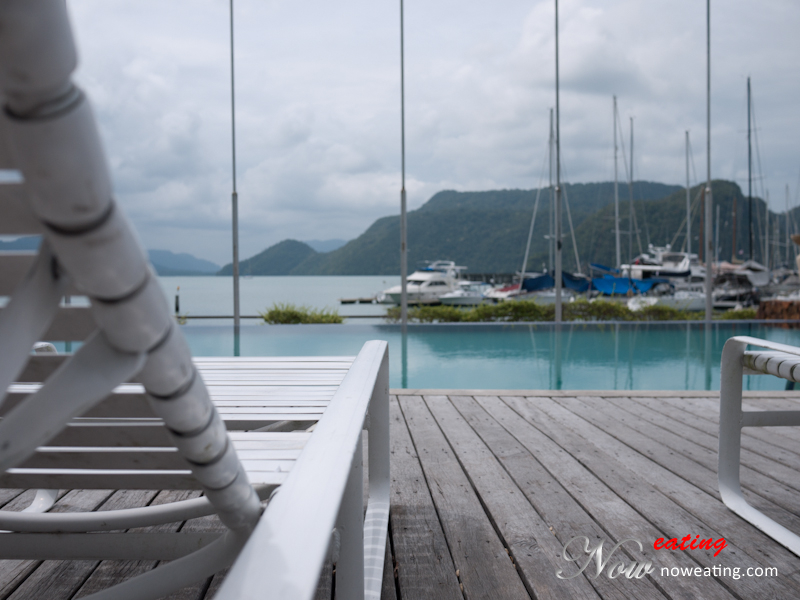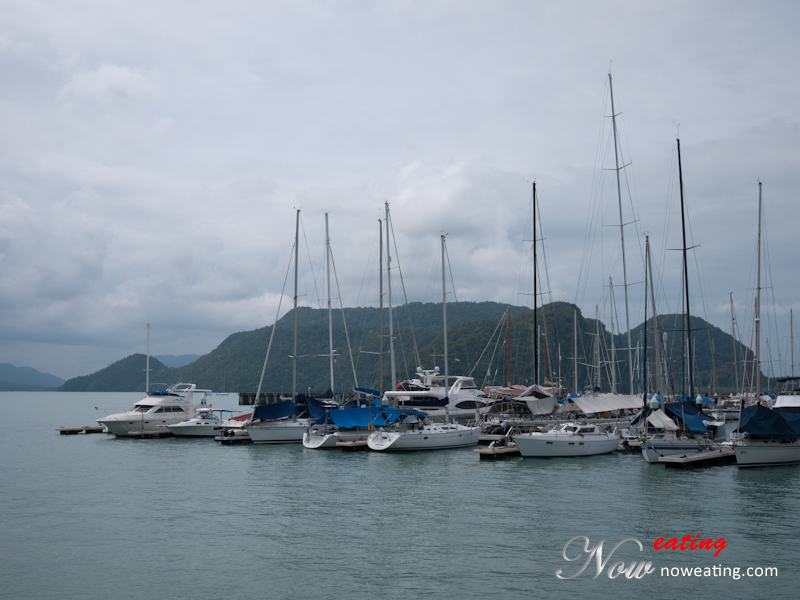 It was already 11:30am and we straightaway took lunch at Charlie's Place, a fine dining bistro in Royal Langkawi Yacht Club which was just a walking distance from the jetty.
I actually tired of meal provided by tour agents as most of them were of low quality. This one, however, was exception! We were given 6 set lunches to choose from. To waste no time, we actually pre-ordered the items, including: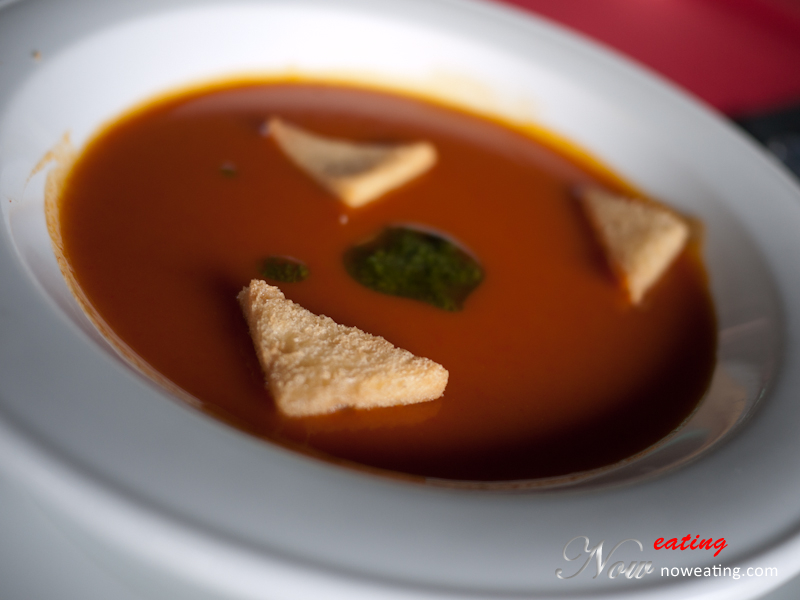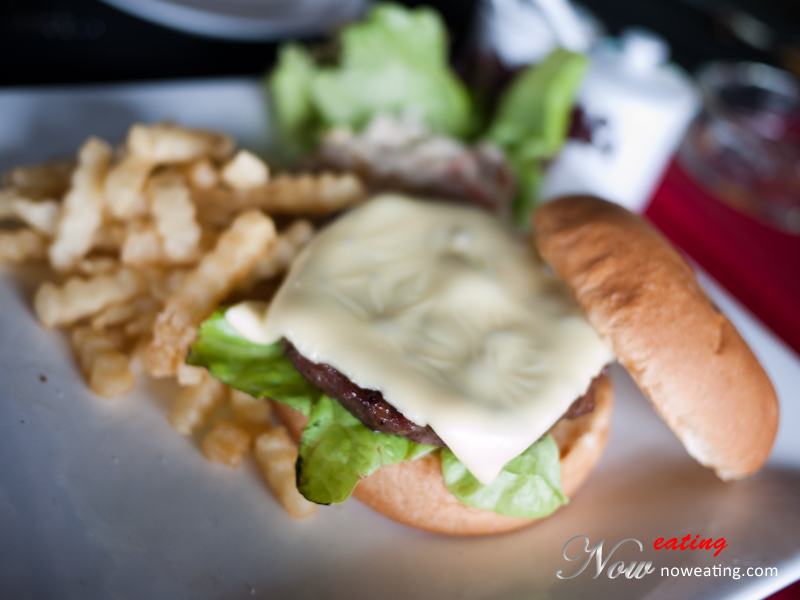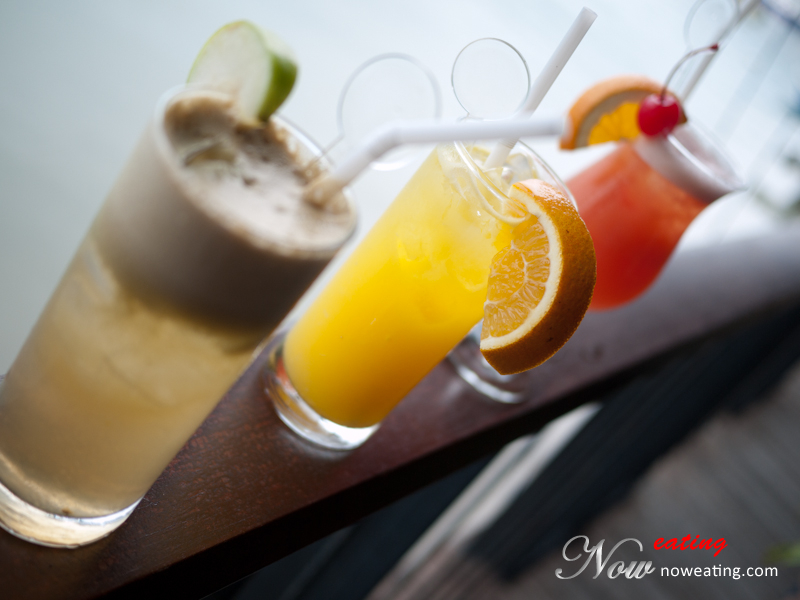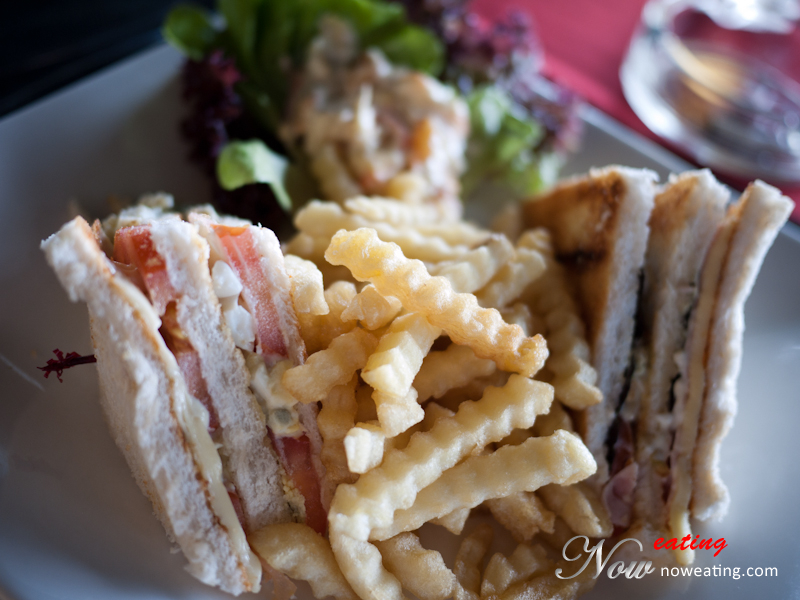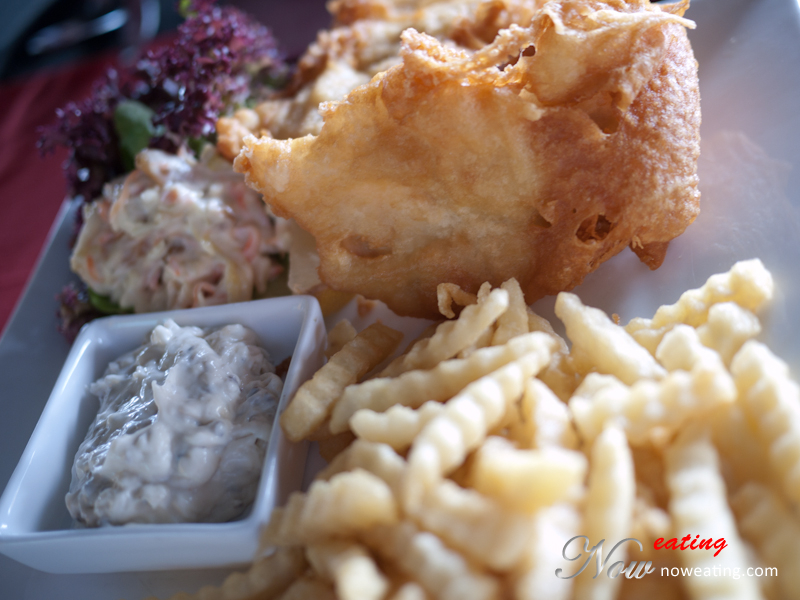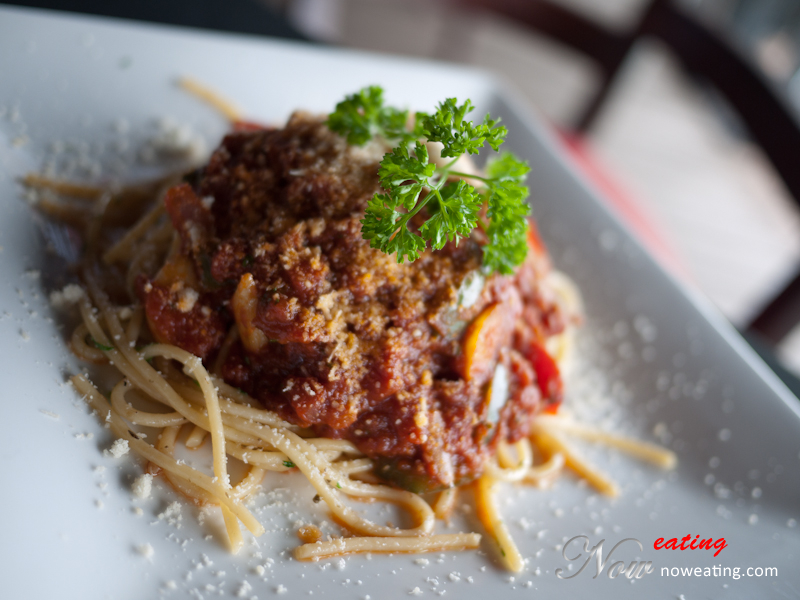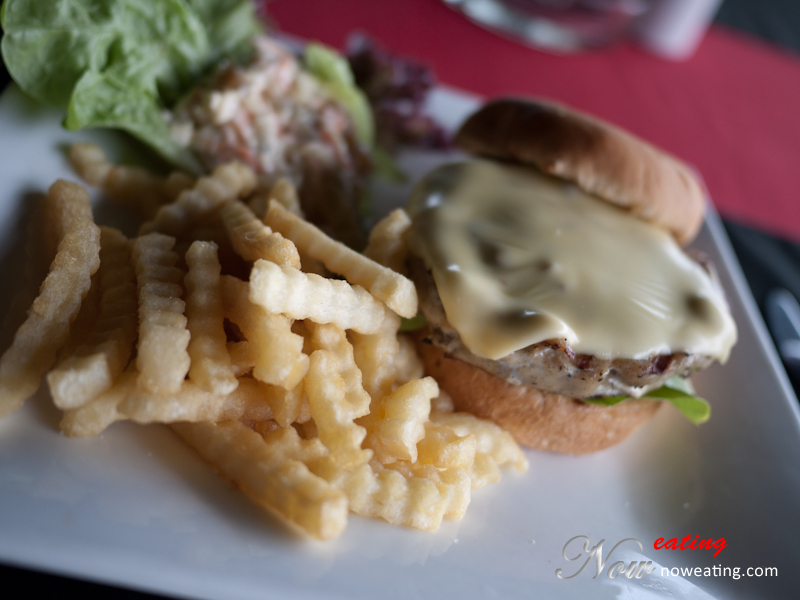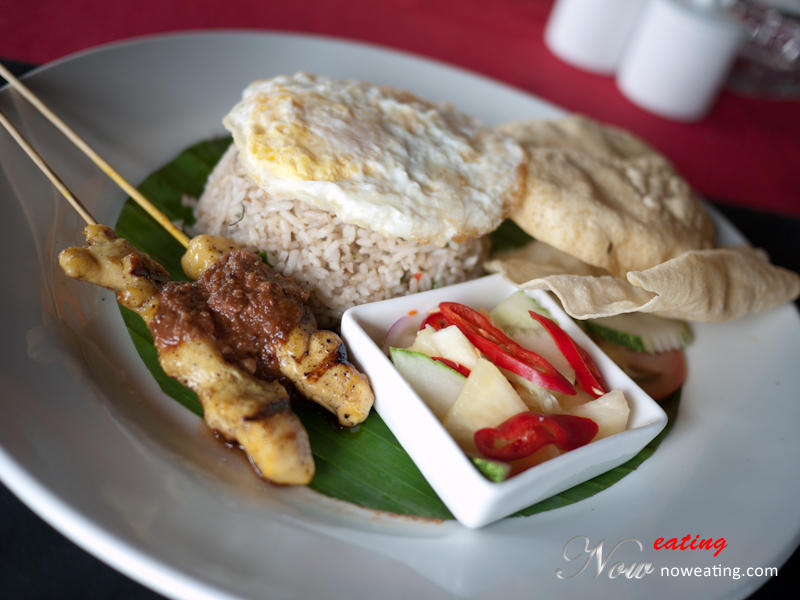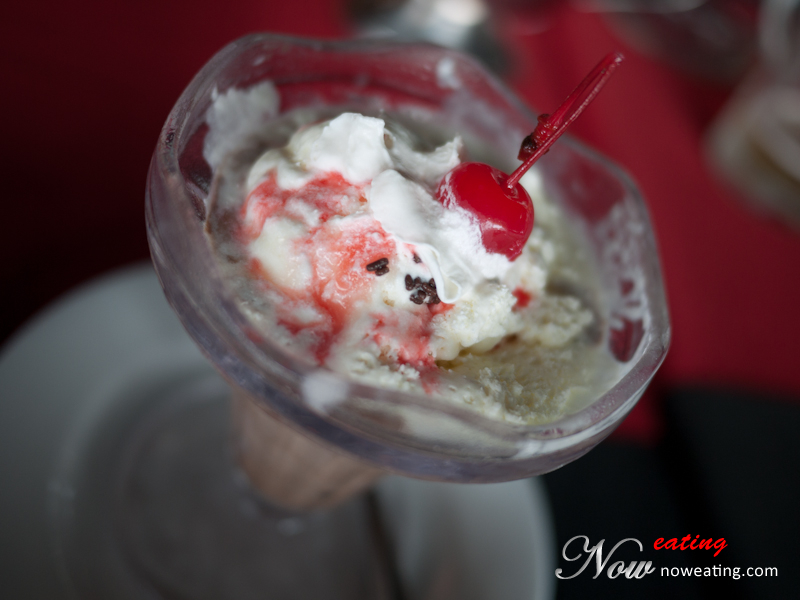 Nasi Goreng Kerabu
Cheese Chicken Burger with Fries and Coleslaw
Cheese Beef Burger with Fries and Coleslaw
Fish and Chips
Spaghetti Napolitana
Club Sandwish
The set lunch came with vanilla and chocolate ice cream.
At 1:30pm, we jumped back to the van and started visiting first place – Langkawi Cable Car. Sadly, this is a place which much depend on the weather, and shit happened that day such that there was strong wind, causing cable cars not safe to be used. I only able to snap some cute ducks on the pond there. We then replaced it with Langkawi Underwater World.
Before that, we visited Kilim Geoforest Park – a newly introduced tourist spot in Langkawi. Inside the park, visitors take a boat ride to visit different locations. It came with different package and ours one was the shortest one – Mangrove Tour consisting of Bat Cave, Eagle Watching, and Fish Farm. This package costs RM200 per boat if you go there by yourself, in which I find it kind of overpriced. The duration was approximately 1 hour.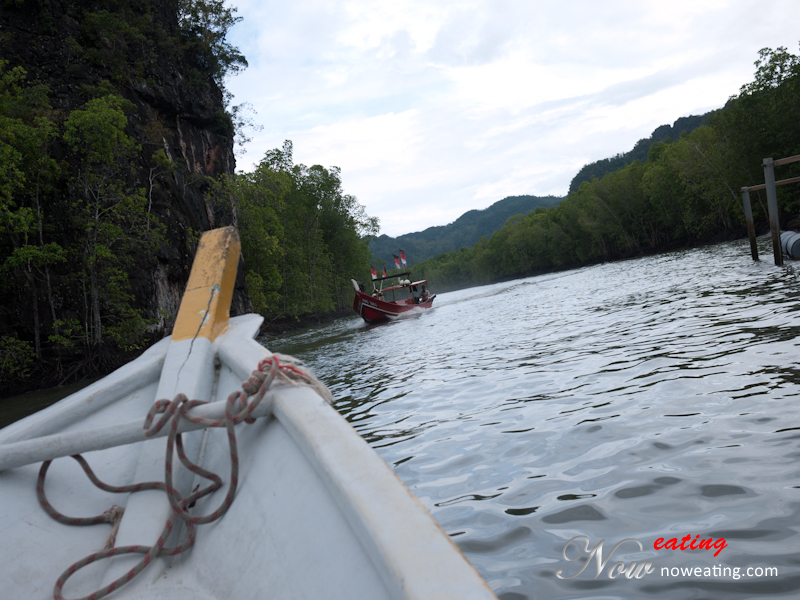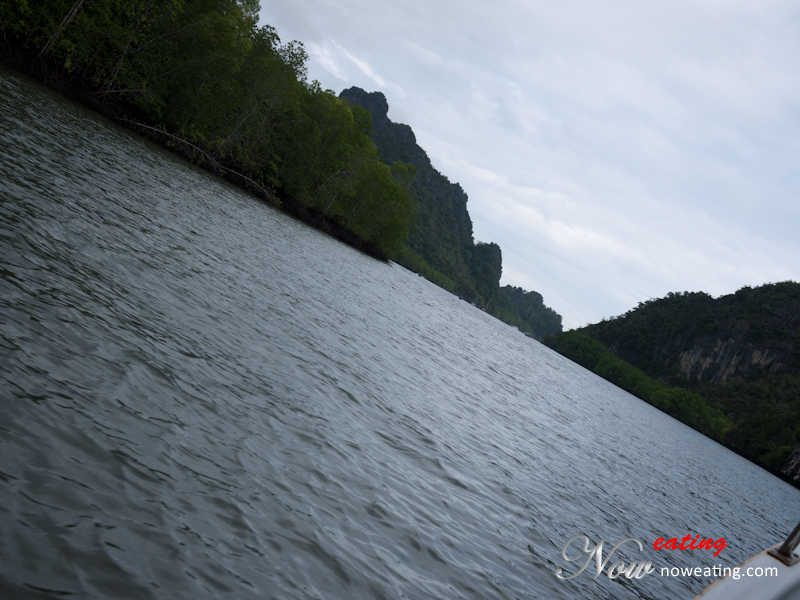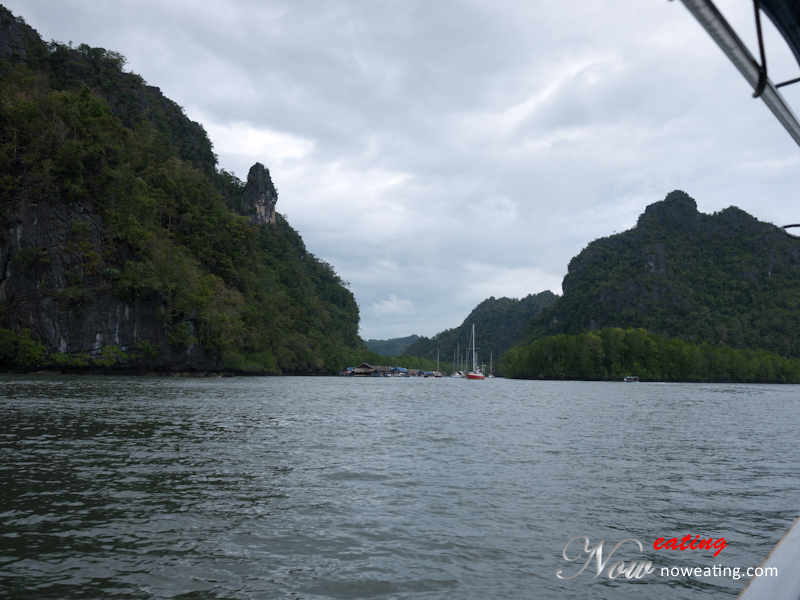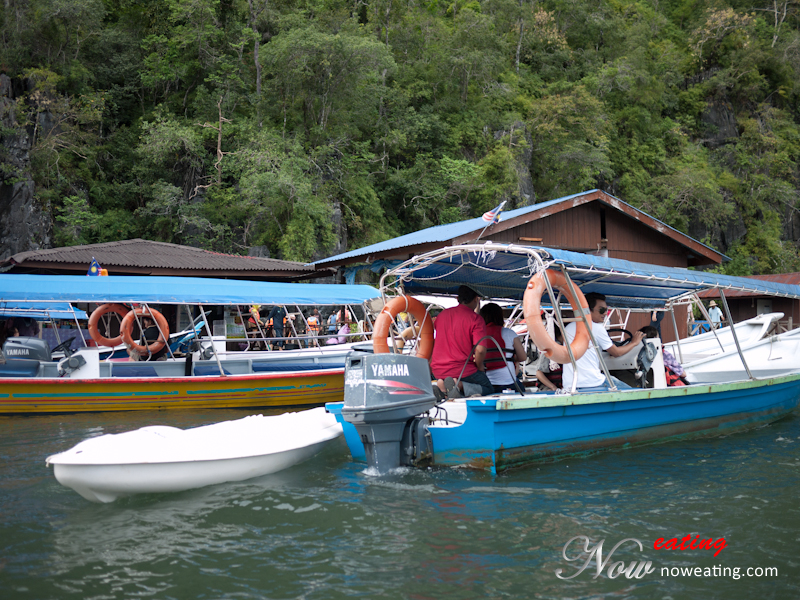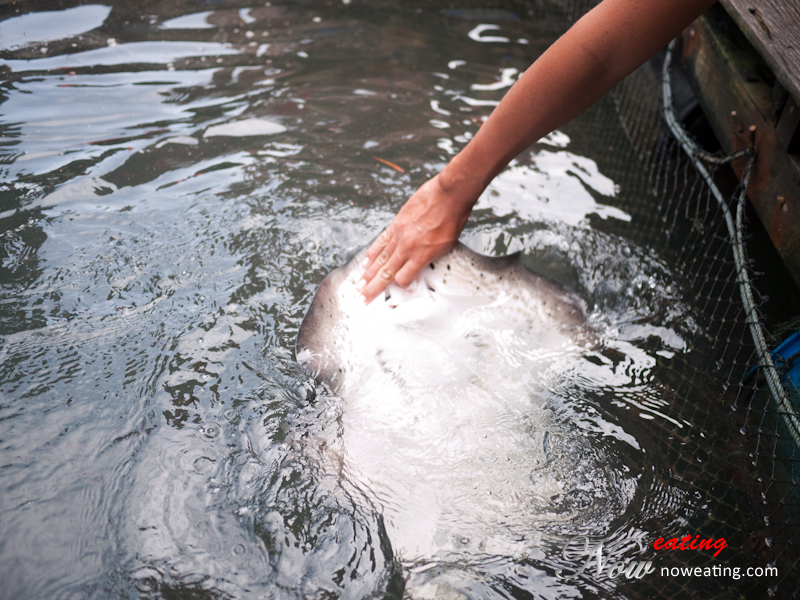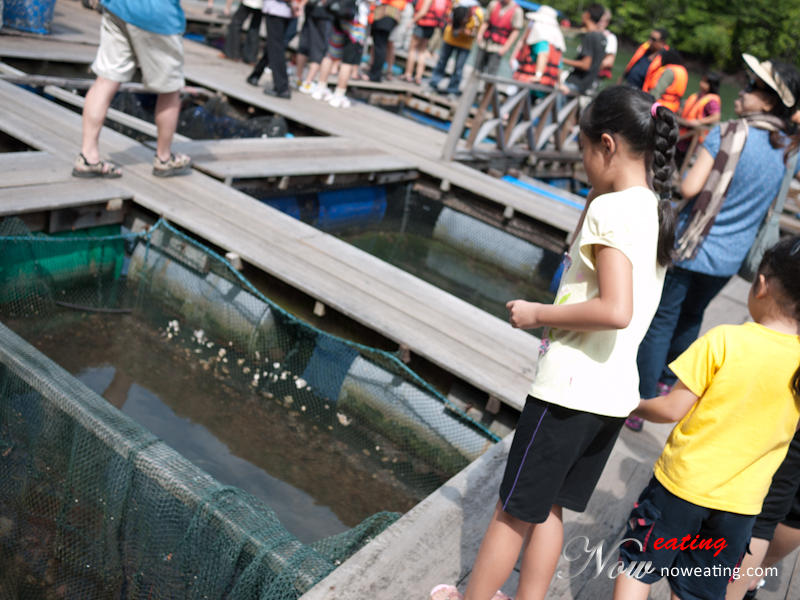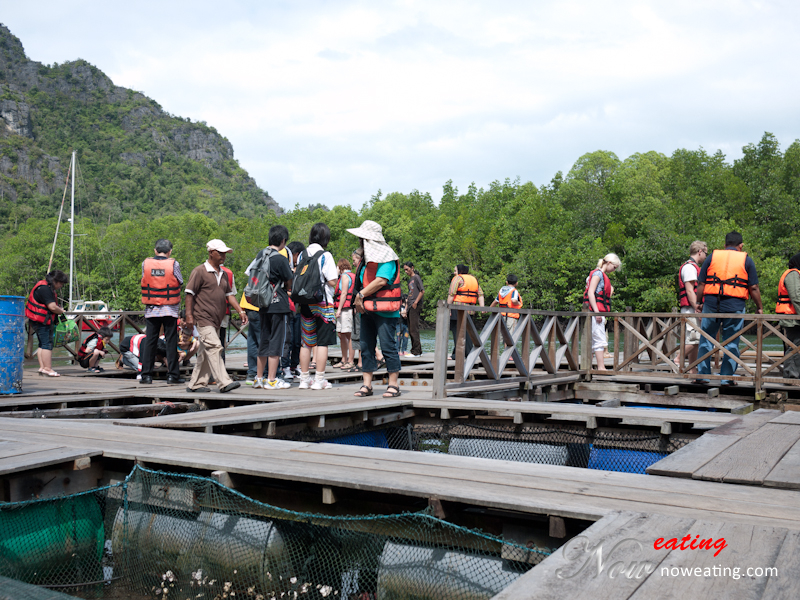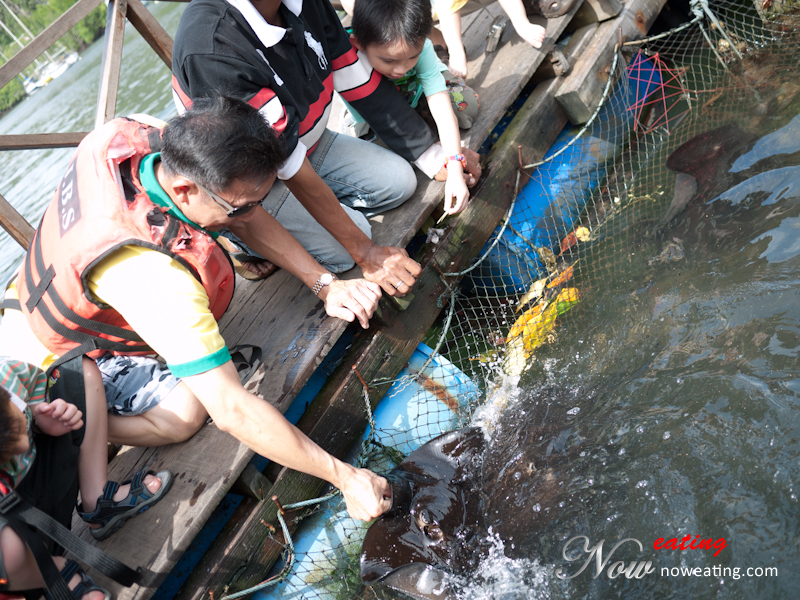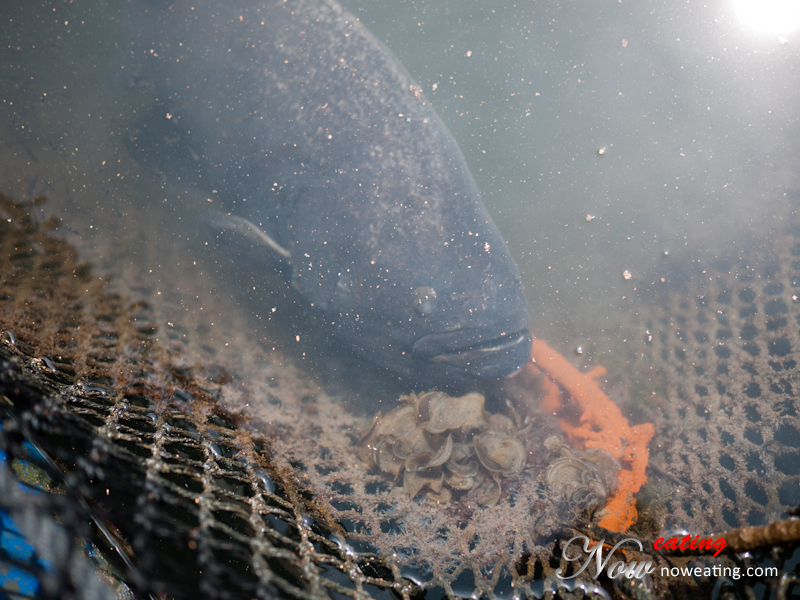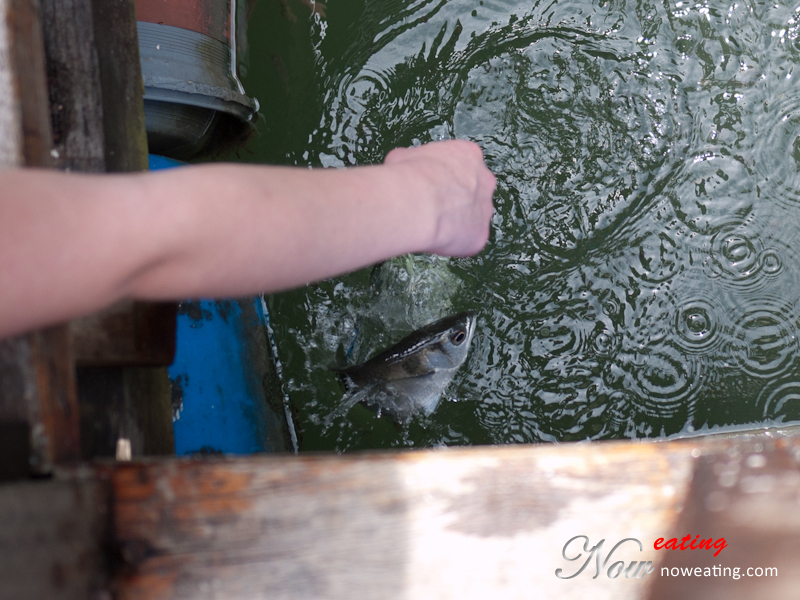 Our first stop was Fish Farm. It was a small platform on the river in which you can feed various kinds of fishes inside nets. Depend on the time you arrived, some fishes may already finish feeding and lying lazily on the net. The one we saw was stingray feeding, in which it was so mild that it kissed your hand if you approached it with food. Luckily it had no teeth.
Second stop was eagle watching. The tour guide actually threw some chicken skins on the river to attract eagles. The eagles circled few rounds on the sky before flying down to grab their prey. Unless you have ultra zoom camera with ultra fast manual focus ability, taking photos with eagles proved to be difficult.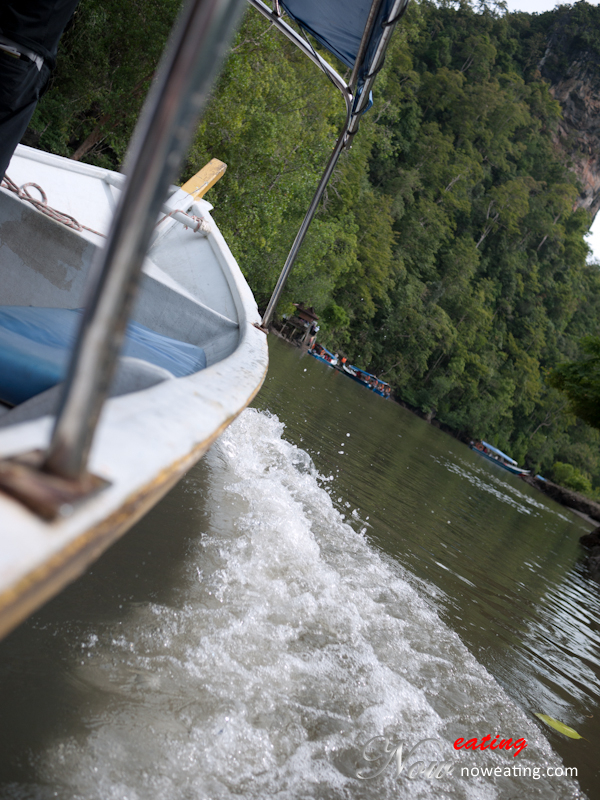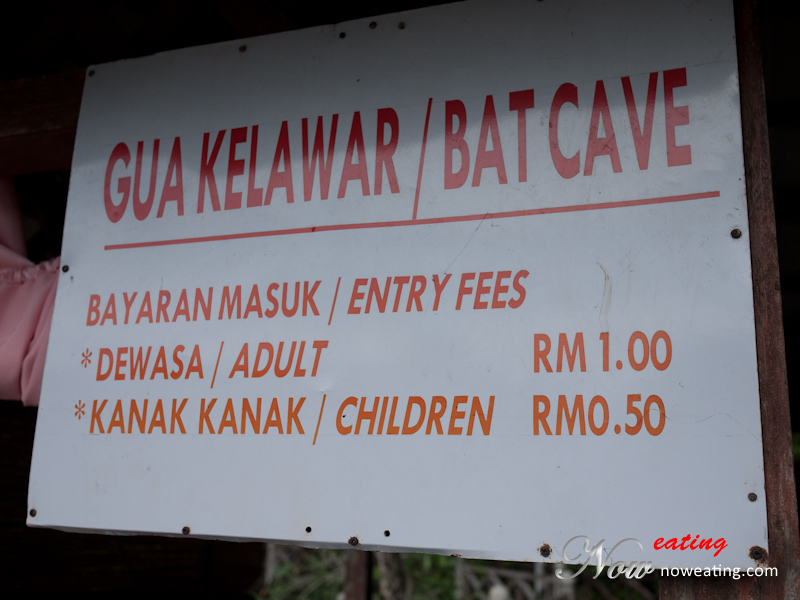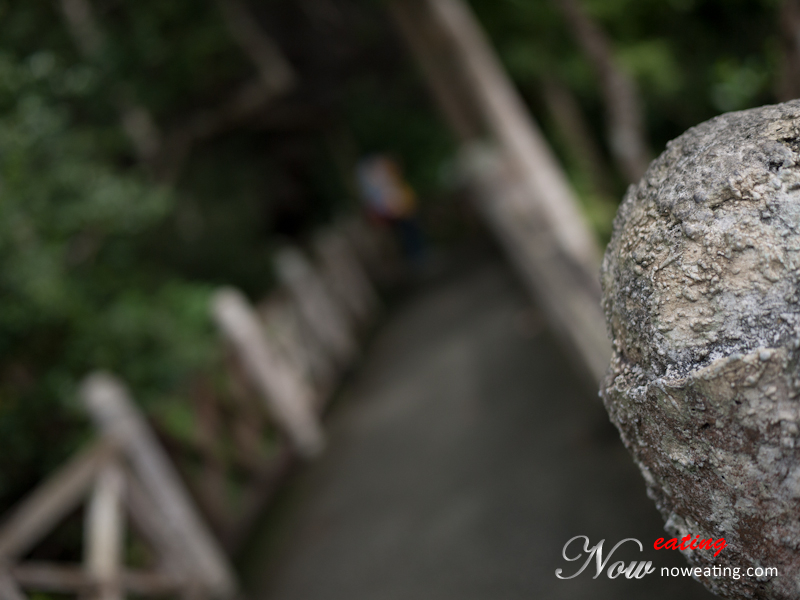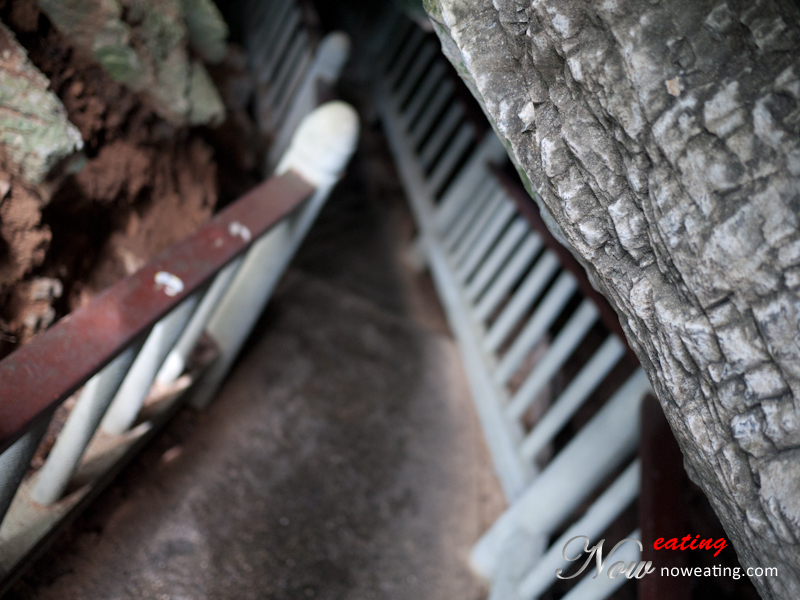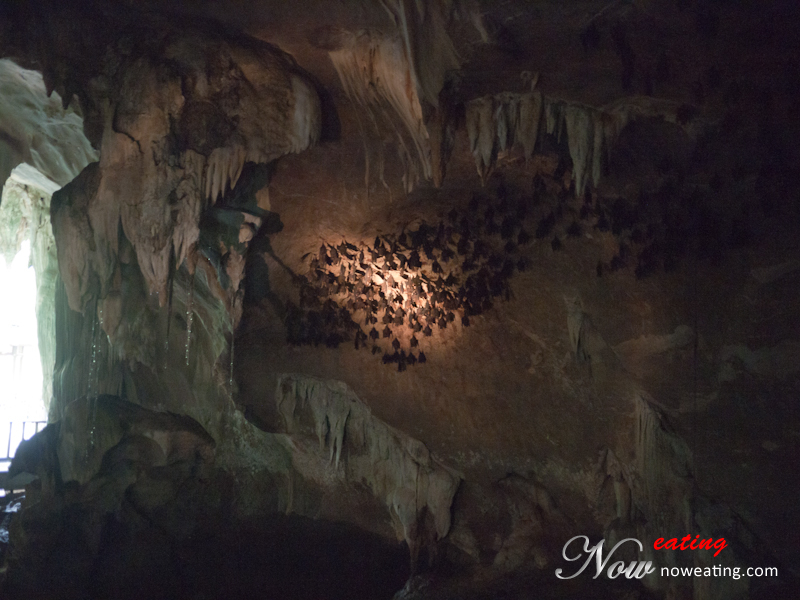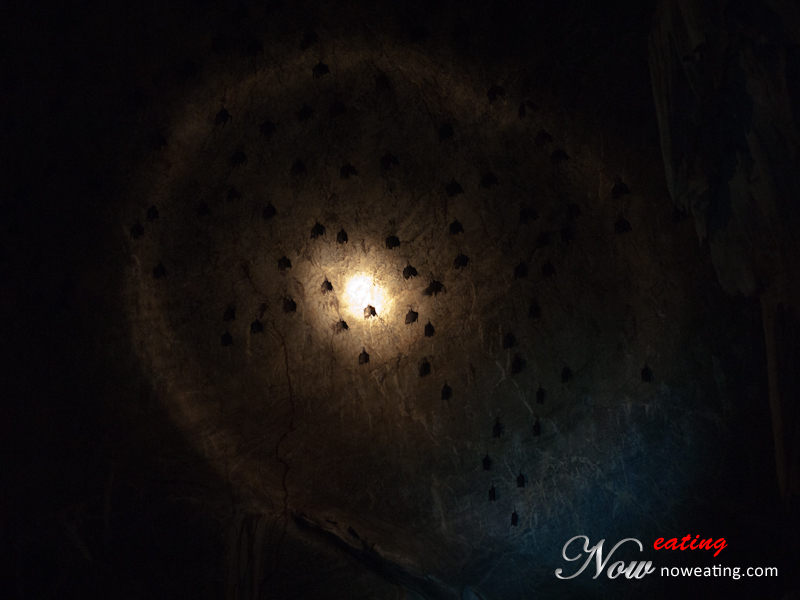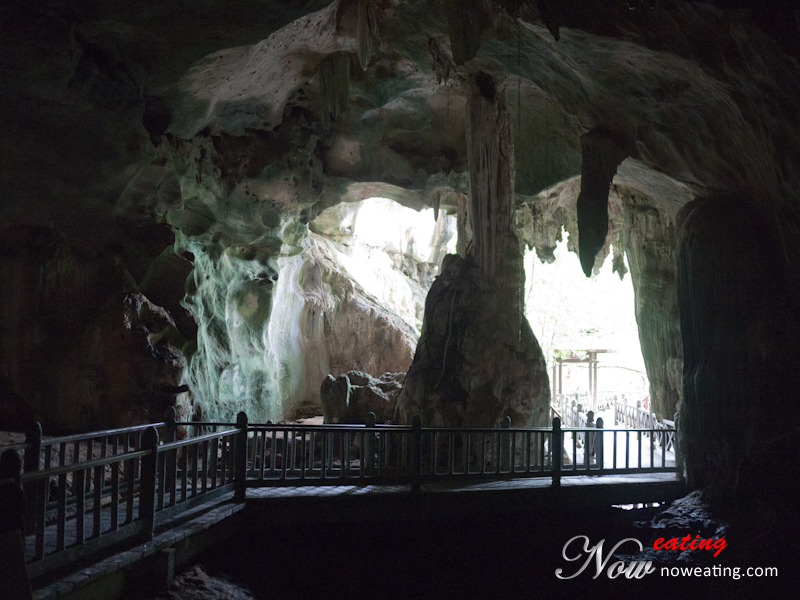 Our last stop was bat cave. It was an extremely dark cave in which no flash was allowed. Our tour guide brought along a torch light so that we could see bats sleeping on the ceiling. This was the perfect moment to use my 20mm F1.7 lens.
That's all for the Kilim Geoforest Park. There are many geo parks in Langkawi and this is just one of them. The last stop was Langkawi Underwater World.
We were actually fighting with the time here. We reached there at 4:00pm and we have only 45 minutes to finish visiting the place. Seriously the underwater world was getting better compared to decades ago and was as good as the one in Singapore. You may also download its brochure I grabbed here.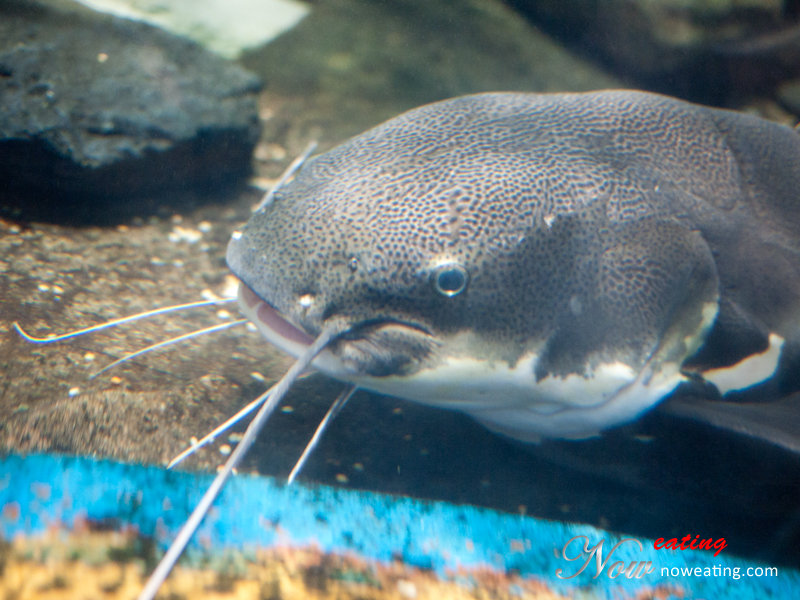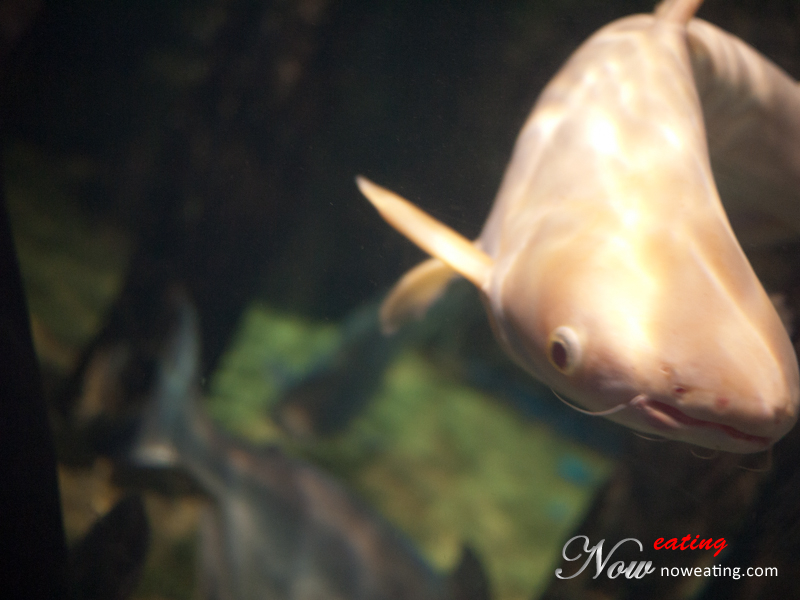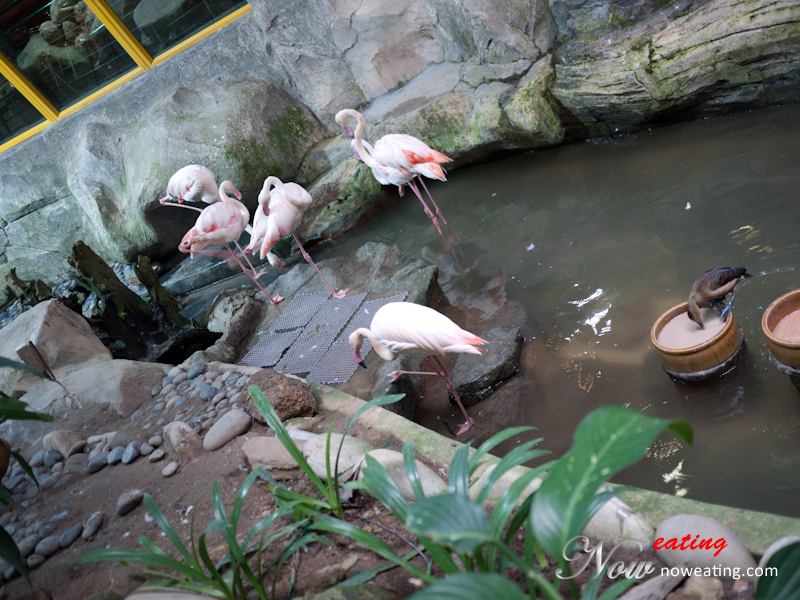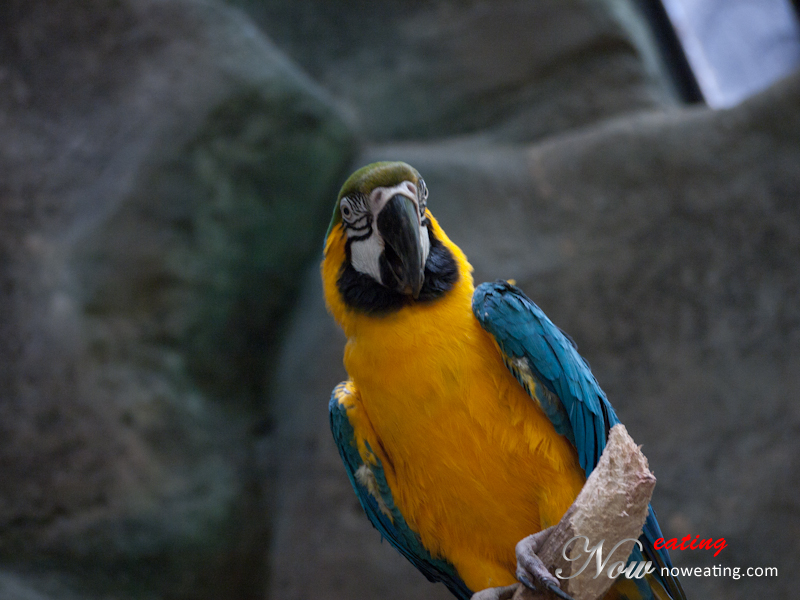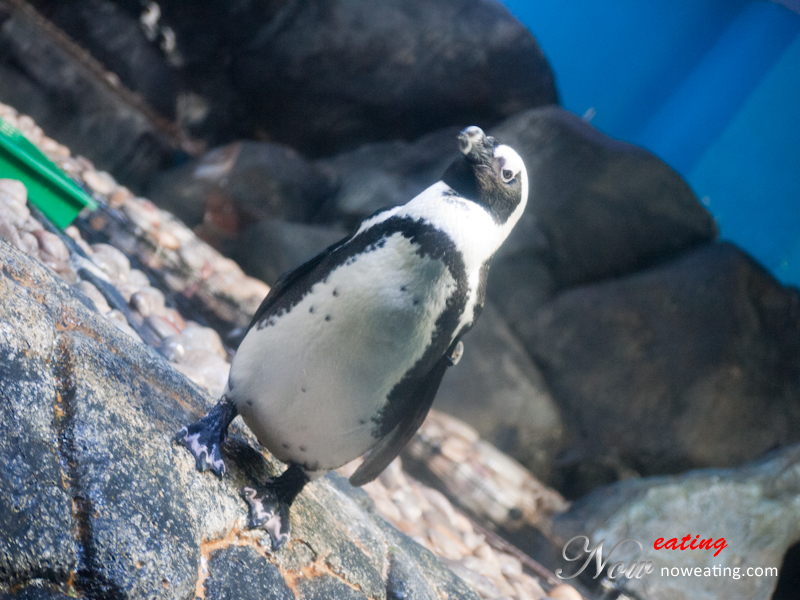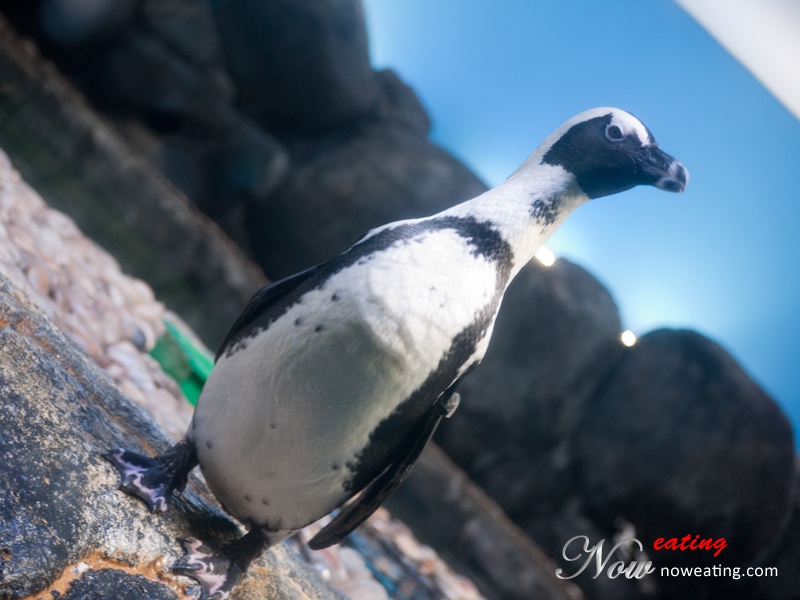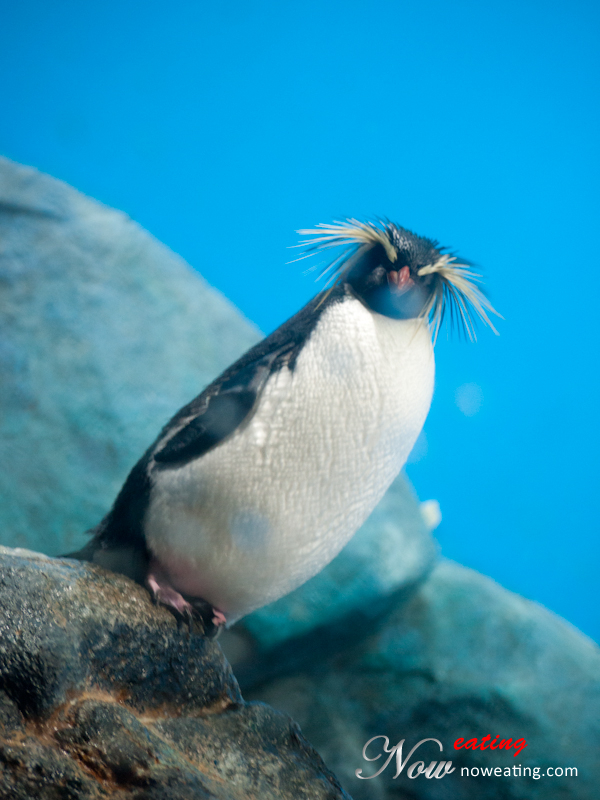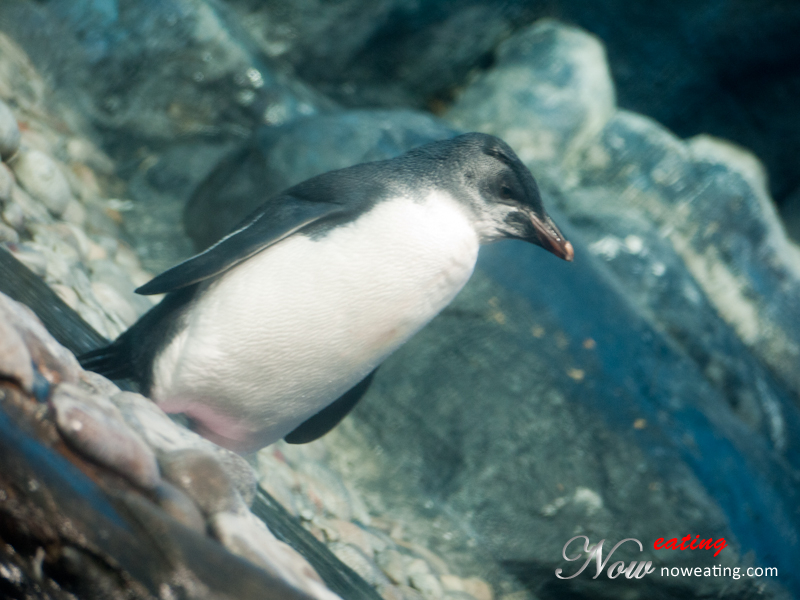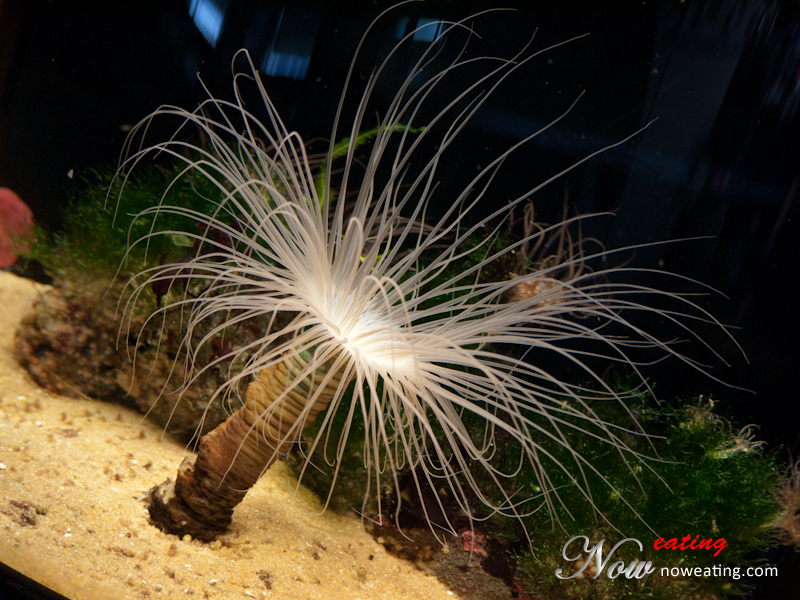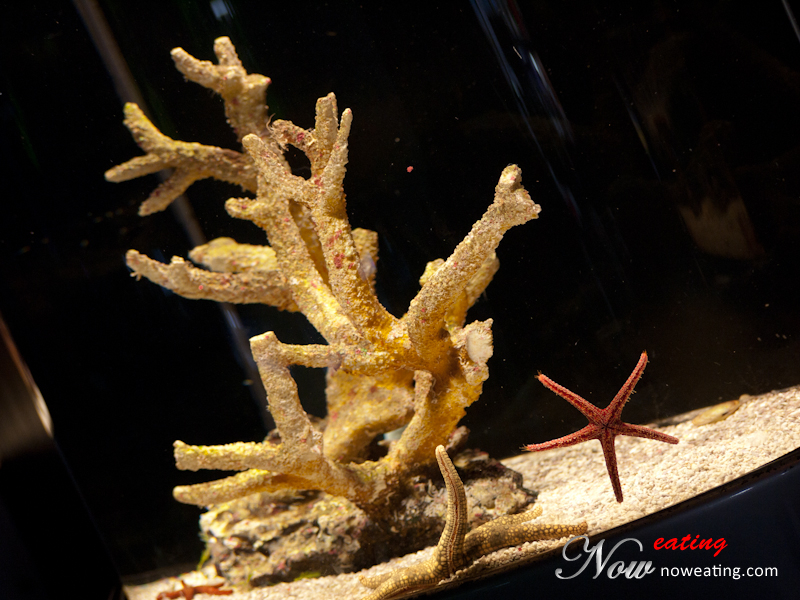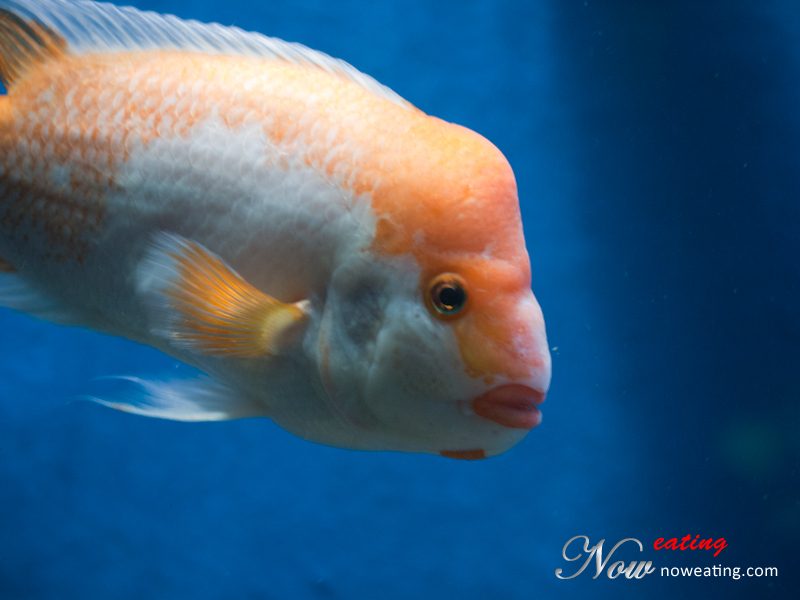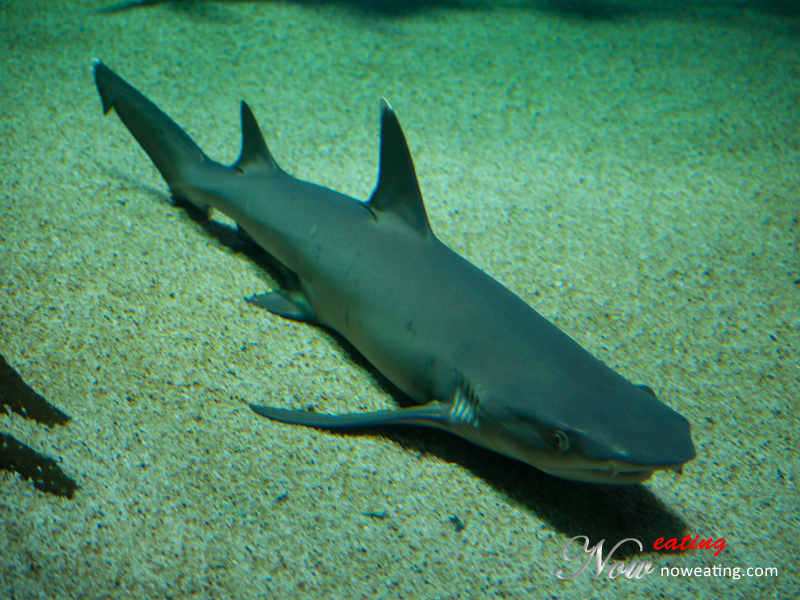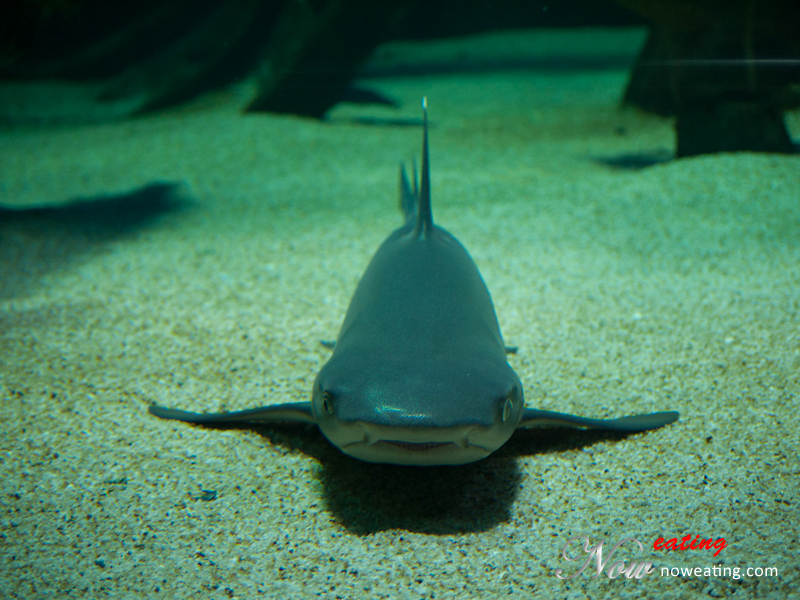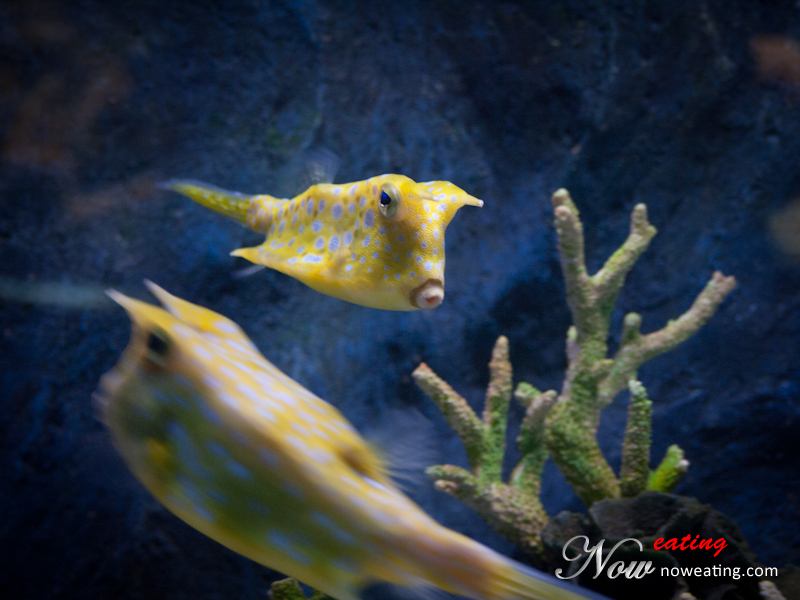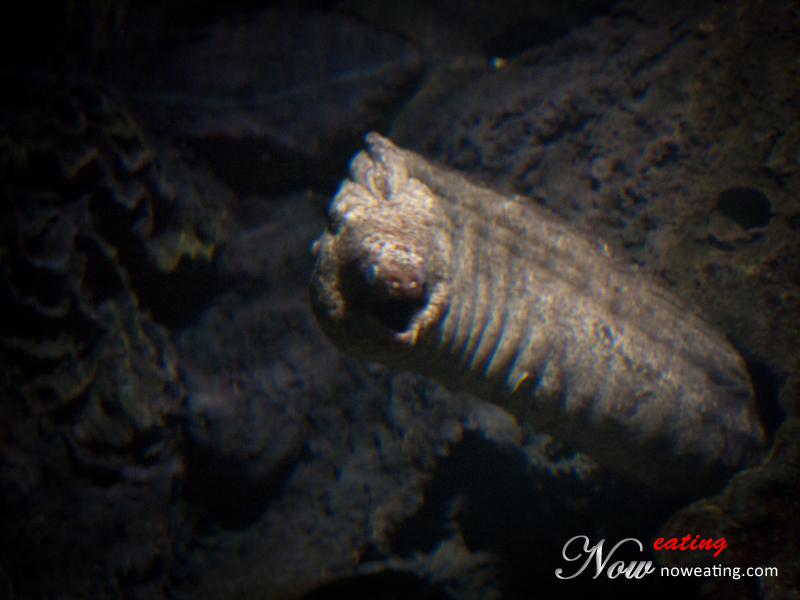 The underworld world comprised of few areas, including land area, fresh water fishes, sea fishes, penguins, and souvenir shops. If you asked me what is the best in there, I would say "Penguin!". I love them as they are cute (probably influenced by some animation movies out there). There was a duty-free shop next to it and I personally spent 30 minutes in the underwater world, then another 15 minutes to grab some chocolates in duty-free shop before departing to jetty. This is the only chance you can shop.
Phew~ luckily we were able to make it to the jetty. We departed from Langkawi jetty at 5:15pm.
I must remind you that this is a very rush package, in which you spent whole morning traveling on sea and you only have half day in Langkawi to visit 3 nature places . Seriously one day is not enough to enjoy every single detail in Langkawi.  This package is suitable for visitors who wish to discover the nature but have limited time to do so. Special thank to Encik Jafri for his patient and helpful guide during the day. Also, thanks to Langkawi Coral for the trip.
This package costs RM350 for adult. You may download my itinerary here. Things may change in future make sure you contact Langkawi Coral for latest price as well as itinerary.
Update [27-Mar-2011]: For other interesting places in Langkawi, see figure below (Click/Save target for bigger view):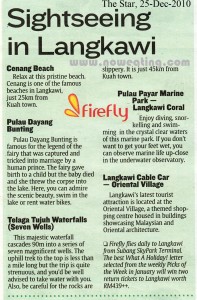 | | |
| --- | --- |
| Place Name: | Langkawi |
| Cuisine: | Western |
| Address: | Langkawi Saga Travel & Tours Sdn Bhd 16 Jalan Tanjung Bungah, Georgetown, 11200 Penang, Malaysia, Kedah, Malaysia |
| Tel: | Tel: 604-899 8822, Fax: 604-890 6068 |
| Email: | [email protected] |
| Website: | http://www.langkawicoral.com |
| Last Visit: | 19-December-2010 |