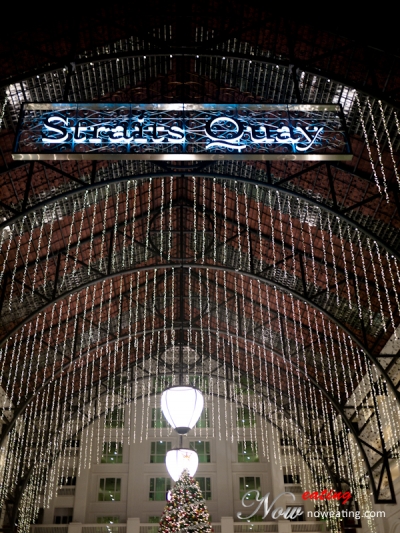 :gongxi: Happy new year! If you ask me how I celebrate my new year? Basically just had BBQ at friend's house, drink some red wines, went back hometown, and became camera man for my friend's ROM. Last month, it was a bit special as Straits Quay, a new high class shopping cum apartment complex, just opened in Tanjung Tokong, Penang.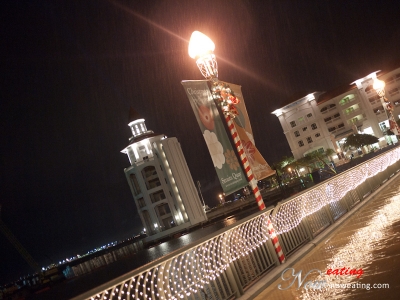 Anyhow, there were only a few shops opened and most of them were restaurants. Seriously, most of the restaurants there were expensive. For example, a Chinese restaurant selling Wan Tan Noodle for RM20.80! If you think that Subway/Secret Recipe/Dome was expensive, you will be surprised that it was one of the cheapest restaurants there.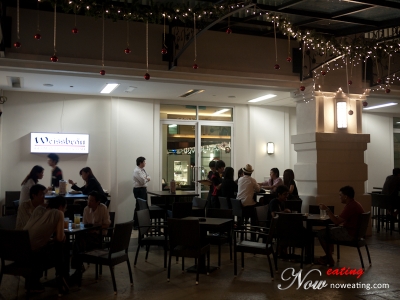 It was my friend's farewell dinner so we finally chosen Weissbräu, a German Bistro and Bar. The price was still "acceptable" compared to other restaurants. Plus, it is the 2nd branch after the one in Pavilion, KL and it offers pork shank which I like.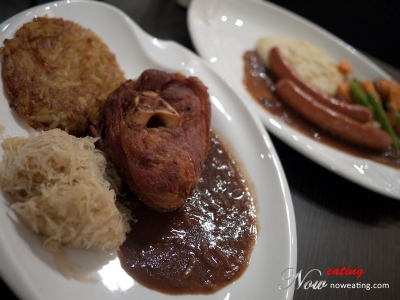 Initially I planned to order Braised Pork Shank but sadly the item was not available that day, so I ended up selecting Crispy German Pork Knuckle (RM38++). The meal came with one side dish and one vegetable in which you can choose from:
Side Dish: Potato Salad, Garlic Mash, Spaetzi or Roesti
Vegetable: Buttered Market Vegetables or Sauerkraut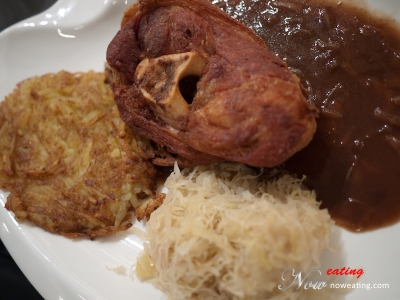 Garlic Mash (mash potato mixed with garlic) tasted good. Roesti is a Swiss dish with grated potatoes (see figure above). It tasted like hash brown in McD. Sauerkraut is shredded cabbage fermented in brine but for our case, was vinegar (see figure above). It was a bit too sour for my liking but some might find it a good appetizer. Buttered Market Vegetables was just some ordinary long beans, carrot, and broccoli.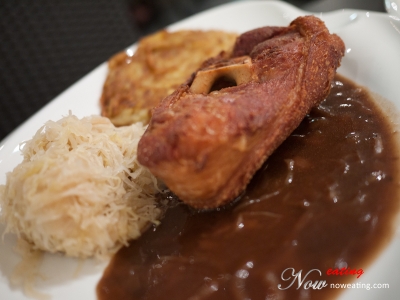 The aroma of Crispy German Pork Knuckle quickly filled our table when it first arrived. It smelled a bit like KFC. As advertised, the skin was crispy, yet the content was not over fried and still tender. I enjoyed it until the last bone.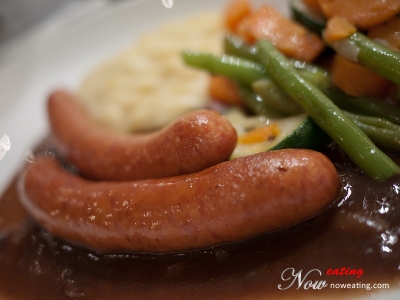 My friend ordered Emmentaler (RM38++) – pork sausage lightly crisped skin filled with Emmental cheese. We chosen Butter Market Vegetables and Garlic Mash as side dishes.  Yes, it tasted good as well. If you asked me whether it tasted like Chinese sausage, the answer is no. The hardness was between chicken and Chinese sausage, and it had smoked and cheesy tastes.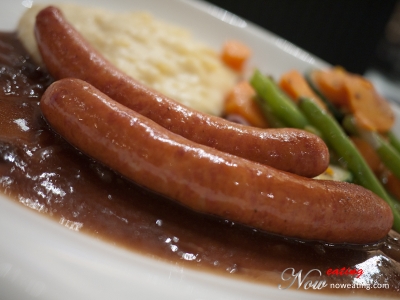 The brown sauce on both plates were actually the same, or at least we couldn't differentiate them. It tasted good, especially mixing it with Sauerkraut (if you ordered it).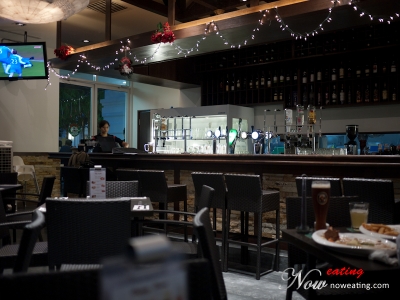 At first glance, Weissbräu is a good place to enjoy some imported beers. You should try their pork products, namely pork knuckles or pork shanks. Also, they have some unique beers. Pricing wise it could be a bit expensive for cheap labor like me but luckily the service quality was still okay considering it was just a newly opened restaurant. Sadly we couldn't get their phone number as it was too new that they don't have phone line yet.
| | |
| --- | --- |
| Place Name: | Weissbräu |
| Cuisine: | Western |
| Address: | 3C-G1, Straits Quay, Jalan Sri Tanjung Pinang, Tanjung Tokong, 10470, Penang, Malaysia |
| Website: | www.weissbrau.com.my |
| Tax: | Gov Tax: 5%, Svc Tax: 10% |
| Last Visit: | 20101228 |