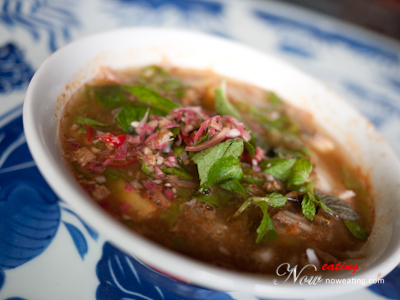 July is a happening month in Balik Pulau thanks to durian session. Other than that, it is good to try out Balik Pulau's laksa as well. We had a "Laksa Jiak Ba Ba" trip last month and one of the stalls we found was a resident house along the windy road to Teluk Bahang.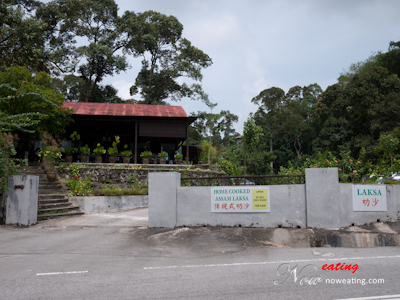 There is no signboard in front of the house but locals used to call it "Eric's Place Laksa". Maybe the boss is called Eric.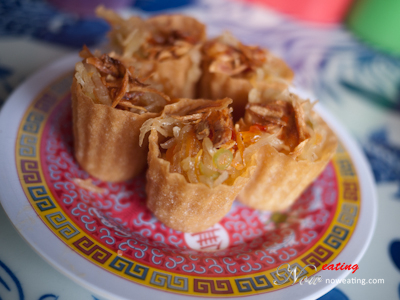 I prefer to call it Laksa with Pai Tee (Top Hats) place as they are selling a Nyonya snack called Pai Tee at RM3.00 each. It was made of edible crispy cup filled with shredded jicama, carrot, chopped prawns, french beans, and fried onions.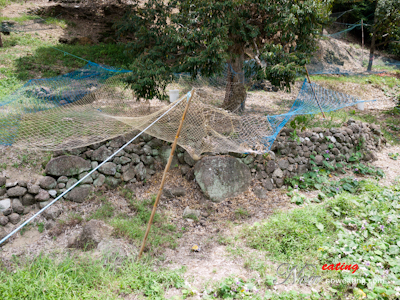 The owner also has a durian orchard behind. Some frequent customers will call the owner first to reserve some durians so that they can enjoy them with laksa.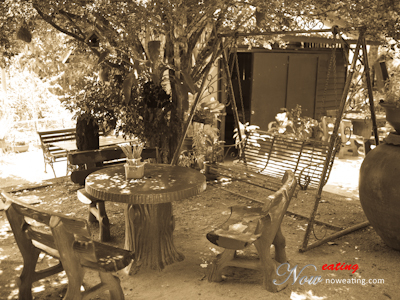 The dining area was actually not bad.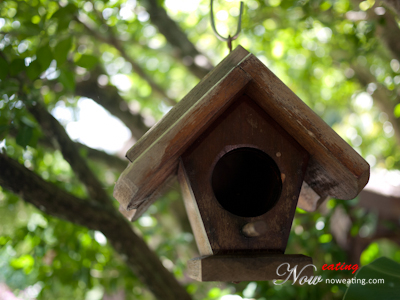 If you take a closer look, it is nicely decorated and there are some photographing opportunity.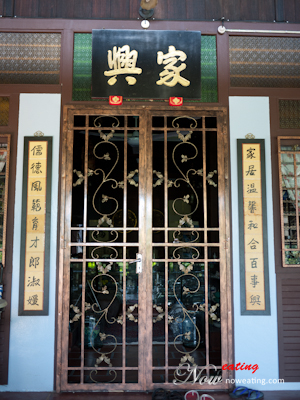 Heard that they are selling antiques when they are not selling laksa.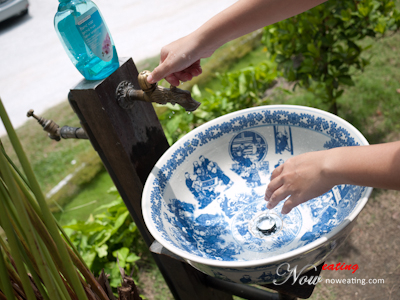 Even the basin is also so "China". With so many distration, you can easily forget that this is an eating place and leave without ordering any laksa.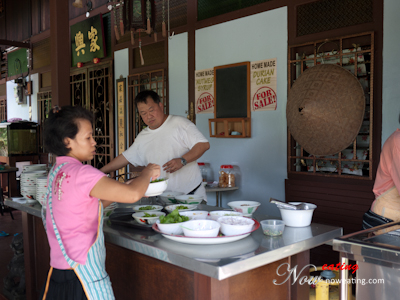 The boss was busy serving customers.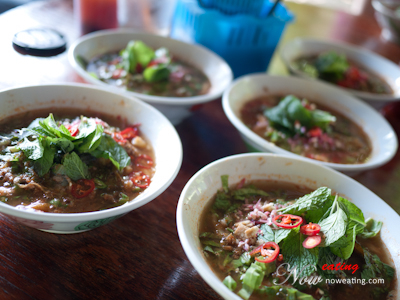 The laksa (RM3.00) was toward clear soup type in which you can still see fish mince scattered around.  The soup ingredients were not as fully blended as compared to some other stalls (Maybe they did not cook long enough?). Sweetness and spiciness I would say average. You can always add prawn paste provided on each table.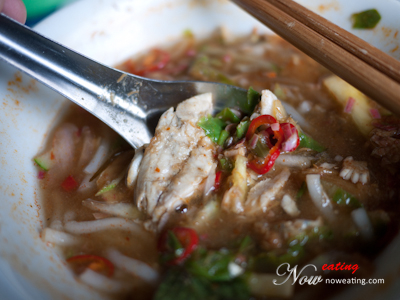 Sometimes if you are lucky you will get a big fish slice.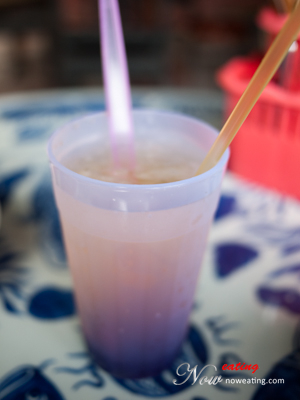 They also have home-cook nutmeg juice.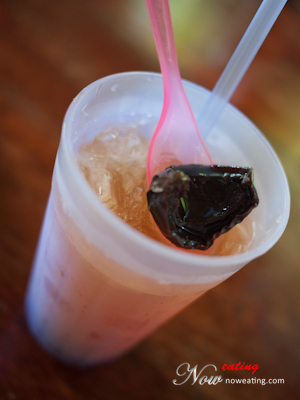 What's this? Nutmeg perhaps.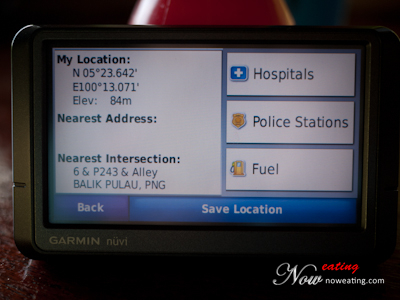 During my first visit here, not only I saw some locals having lunch here, but also some youngsters. Looks like a popular eating place. Parking should not be an issue here as the owner provides his compound as parking lots. Note that it only open during weekends (Sat and Sun) and public holidays from 10am onward.
| | |
| --- | --- |
| Place Name: | Eric's Place Laksa |
| Cuisine: | Chinese |
| Address: | Balik Pulau, Penang, Malaysia |
| Working Hour: | Sat, Sun and Public Holiday 10am onward. |
| Last Visit: | 17-July-2011 |