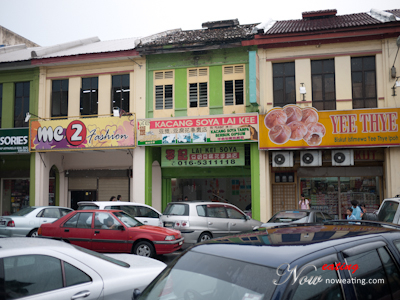 When I mentioned "the best" restaurant, there must be another "not-so-best" restaurant (NOTE: It still much depends on person's taste bud). Funny Mountain soya bean was actually not the first soya bean stall I tried in Ipoh. The first stall I tried there was Lai Kee 黎记, which is a stone throw away. To be fair, I revisited this stall on the same day I visited Funny Mountain just to compare the taste.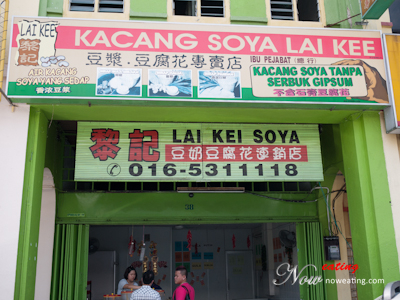 I first visited this stall back in Mar 2011, in which I follow my friend's new Honda City for long distance test drive. Don't ask me when I am going to change my 19 years old car. I just can't afford it.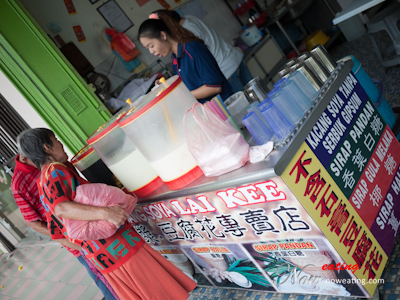 It was still raining. I ran into the shop. Surprisingly I was the only dine-in customer. I sat down, ordered a bowl of White Sugar Tau Fu Fah and…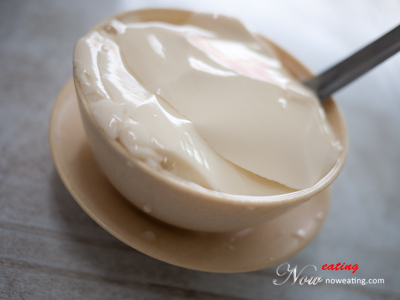 WHOA~ it was really a FULL bowl of Tau Fu Fah (unlike Funny Mountain which was only half bowl with the same price)! The Tau Fu Fah tasted smooth and soft (even not as soft as Funny Mountain). However, the soya taste was not as strong as Funny Mountain.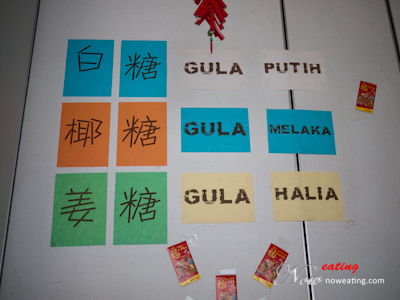 Did I mention that they do have three type of sugars? White sugar, Melaka sugar, and Ginger sugar.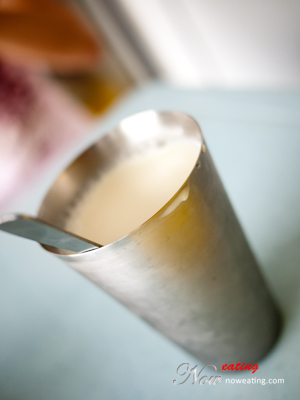 My friend told me that the soya bean drink was not bad as well.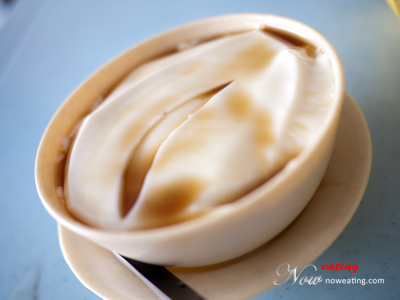 Rumour said that it was Ipoh's water quality that some food tend to be better in this place, including soya bean. A selling point of Lai Kee Tau Fu Fah is that they do not use gypsum powder (石膏). Even though it tastes not as great as Funny Mountain, the portion is generous. Quantity versus quality. The choice is yours.
| | |
| --- | --- |
| Place Name: | Lai Kee 黎记 |
| Cuisine: | Chinese |
| Address: | Ipoh, Perak, Malaysia |
| Tel: | +60165311118 |
| Tax: | No |
| Last Visit: | 23-Jul-2011 |