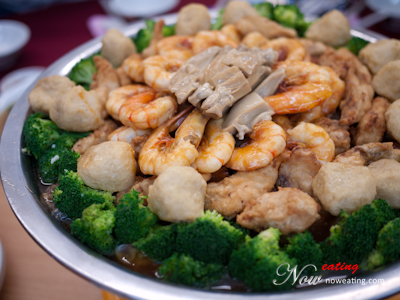 Poon Choi 盘菜 is a Chinese dish which is usually expensive (at least for me) and can be found in most fine dining Chinese restaurants. Thanks to being a low paying slave, I never had a chance to try it until last weekend when a group of friends gathered together at one of the Choo Char restaurant in Paya Terubong – Zi Zai Restaurant 自在饭店.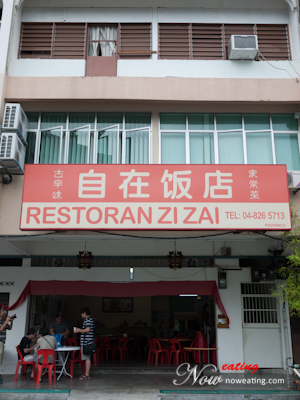 Zi Zai means easy and freestyle. Yes, you no need to perform heavy make-up and wear low cut dining dress to visit this restaurant. It is just an open air Choo Char restaurant located opposite of famous Ah Chui Seafood restaurant. Parking should not be an issue here.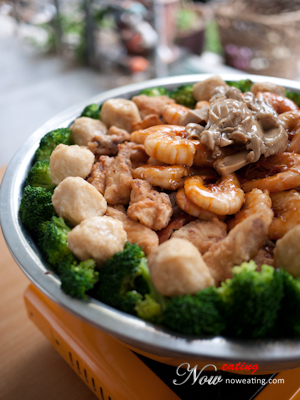 One should not be confused Poon Choi with "Buddha Jumps Over the Wall"  (佛跳墙) as the later usually consists of  rare seafood, even more expensive, and stew in sealed pot for days. Poon Choi is originated from poor Chinese villages and is usually served in a metal basin. It consists of common ingredients as well as some luxury seafood items (see leaflet at the end of this post for history of Poon Choi).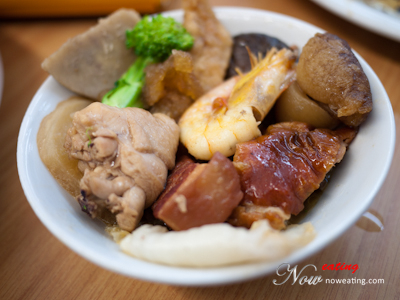 Taking the Poon Choi we enjoyed last weekend as an example, it consists of 13 items: abalone, Fu Zhou fish ball, peeled prawn, broccoli, duck, chicken, fish maw, pork belly, fish fillet, yam, jicama, sea cucumber, and mushroom.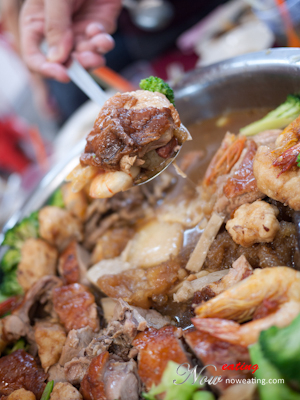 To enjoy this dish, one should consume it layer by layer starting from the top (this is not a "lao sang" anyway). Soup on top usually tastes plain but the deeper you dig, the greater "kick" the soup will be. A portable gas stove will be provided to keep the food warm.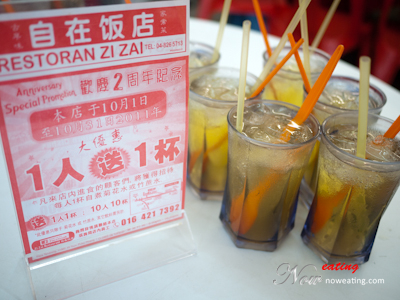 The restaurant starts offering Poon Choi less than a year ago after motivated by customers. Poon Choi in Zi Zai Restaurant comes with two sizes – RM258 for 4 to 5 persons and RM400 for 10 persons. The RM400 basin comes with one whole duck +  4 full chicken drumsticks. It comes with free flow of rice and herbal tea. By the way, the restaurant is doing promotion till 31-Oct-2011 such that each customer entitles for one free glass of herbal tea even you are ordering ala-carte.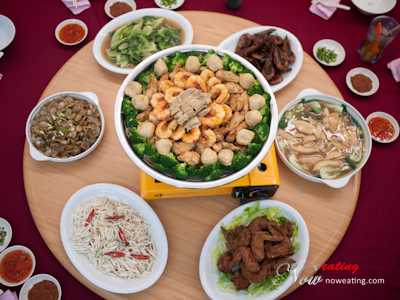 Unless you got a black hole in your stomach, you should feel full with just one Poon Choi. That day, however, there were other popular ala-carte dishes as well for us to try out.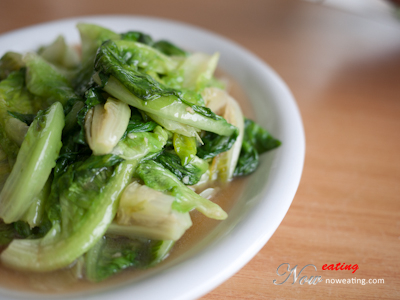 Chinese Lettuce (油麦菜) – RM10. OK! Up to the standard.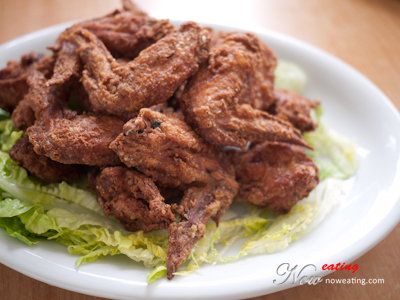 Balacan Chicken 马来煎鸡 (RM16) consists of all chicken wings and drumlets. They were nicely fried. Not too hard, not to salty. Just perfect.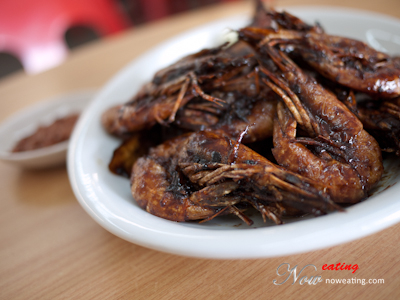 Assam Prawns 亚参虾 (RM32) – It consists of about 16 prawns. A bit dry I would say. Best dip with sambal provided.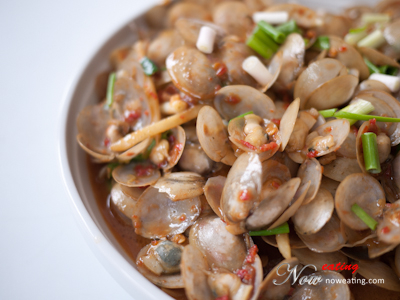 It had been a while since I last enjoyed La La 拉拉 (RM15). This is a seasonal dish and sometimes the La La could be small. It was fried with home-made sweet and sour sauce and best consumed with rice.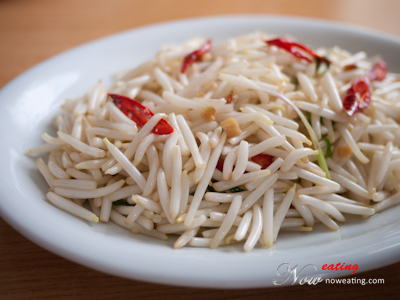 One thing to praise on is this Bean Sprouts with Salted Fish 咸鱼豆芽 dish (RM12). They actually did peel off top and bottom of bean sprouts before serving, a preparation which usually can only be found in fine dining restaurant (e.g. when eating sharkfin soup).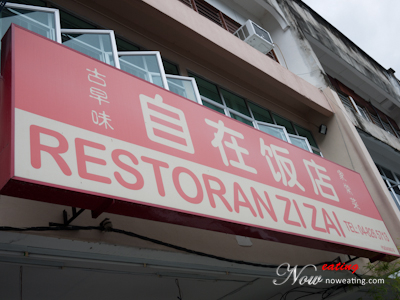 Located at less popular area, Zi Zai finally had it own specialty which hopefully not only attract locals, but also tourists as well. It is getting harder to find a Poon Choi in Penang without stepping into air-conditioned fine dining restaurants and being "slaughtered". Zi Zai, in this case, is an exception. Come with two sizes, 13 ingredients, and free flow rice, it probably fill your tummy to the max. Note that the restaurant only open during dinner time and one day reservation is required for Poon Choi.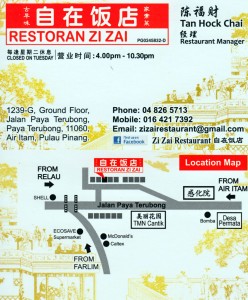 Hereby I would like to thank to the chef cum restaurant manager – Hock Chai for his generosity. Despite of his heavy duty (and heavy weight), he did actively involve in Facebook. Do add him or visit Zi Zai page if you like.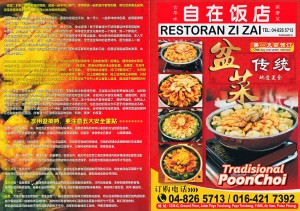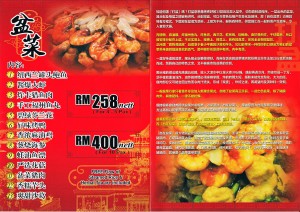 | | |
| --- | --- |
| Place Name: | 自在饭店 Zi Zai Restaurant |
| Cuisine: | Chinese |
| Address: | 1239-G, Ground Floor, Jalan Paya Terubong, Paya Terubong, Air Itam, 11060, Penang, Malaysia |
| Tel: | +6048265713, +0164217392 |
| Email: | [email protected] |
| Tax: | No |
| Last Visit: | 20111009 |