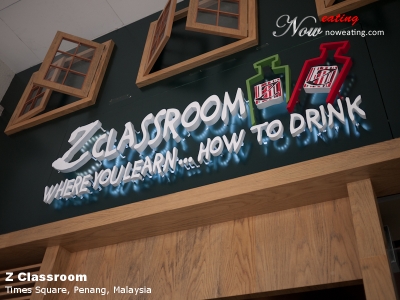 I am not a beer lover due to fatty liver. Anyway, once a while I will drink "a bit", especially during Chinese festivals/events or just when tired working. Recently, I re-visited Times Square Penang and found this "classroom" – Z Classroom.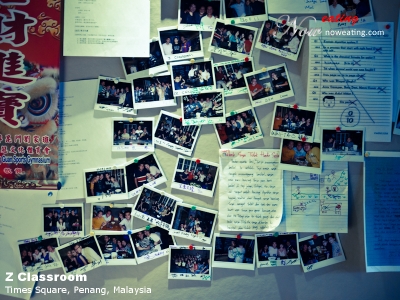 Z Classroom is a newly opened pub + lounge + karaoke + hanging out place offering a variety of imported beers and liquors. It is located same row with Marryborwn and consists of two floors. It started its operation on mid-August.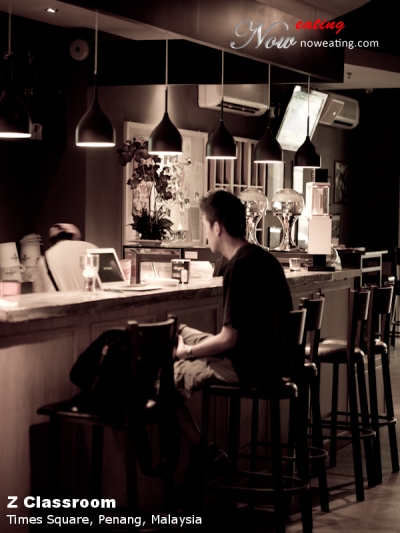 Ground floor consisting of a bar counter at the center (the guy above is one of the directors – Kelvin)…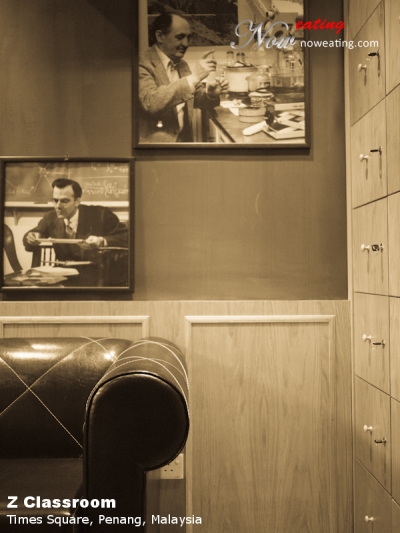 … non-smoking lounge at the back (It will convert to smoking zone after 10pm)…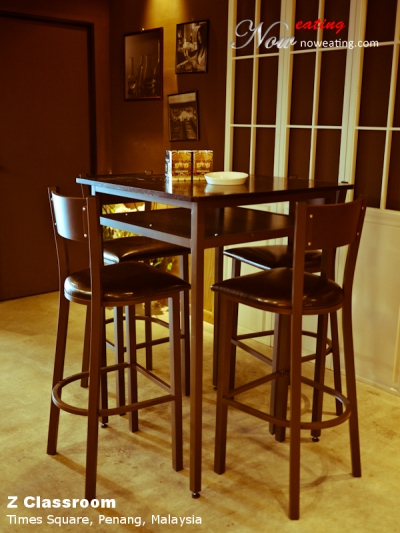 … and tall tables in front (smoking zone). The tables resembled school desks with a drawer, except they were much taller here. Soft music will be played at the background. After 10pm, BGM will change to rock music.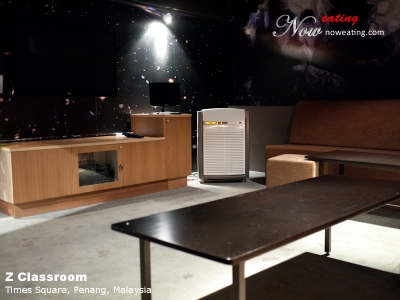 Second floor consists of a VIP room and open area. The VIP room is quite spacious and consists of a karaoke system.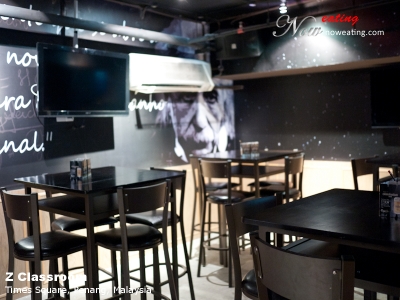 There is also a karaoke system outside. A patron will be around and each table is taking turn for 2 songs before passing to other tables. Second floor is a smoking area as well.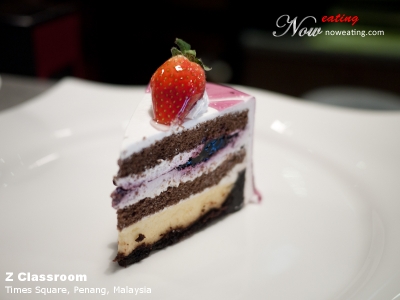 If you are looking for food here then you will be greatly disappointed as this is more toward a drinking place. They did, however, offer cakes at RM10.50 per piece. The favorites are random each day. For example, cakes offered when we visited that day were rum, tiramisu, and blueberry cheese. The cakes are home-made according to the owner and you may call them for take-away orders.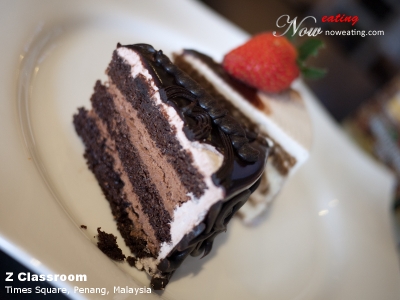 I like the rum cake very much.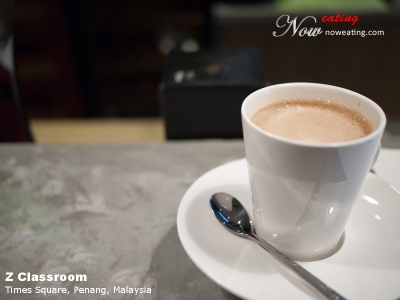 For those who can't take beer, they did have white coffee, mocha, and cappuccino (RM5.90 hot, RM6.90 cold). For me, they were just average since these were not their specialty.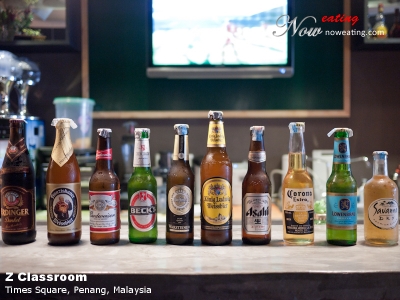 As mentioned, their specialty was imported beers, including (from left to right above): Erdinger Dunkel, Franziskaner, Budweiser, Beck's, Warsteiner, Konig Ludwig, Asahi, Corona Extra, Lowenbrau Original, and Savvana Dry.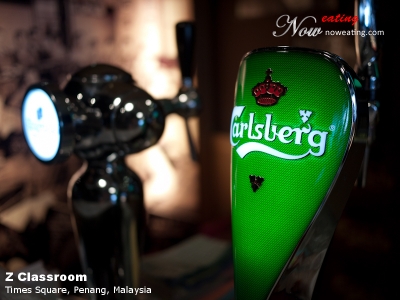 Of course, they did have Carlsberg …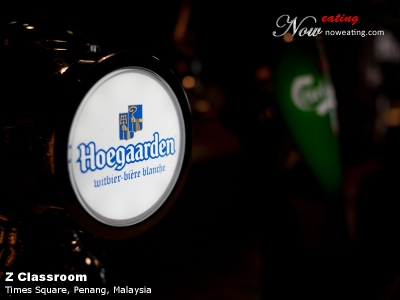 … and Hoegaarden out of dispenser.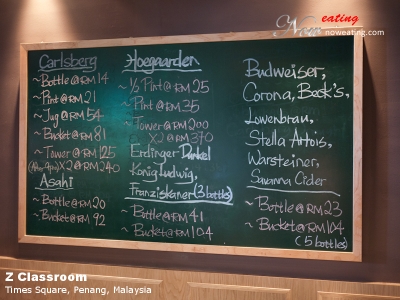 Price was displayed on blackboards.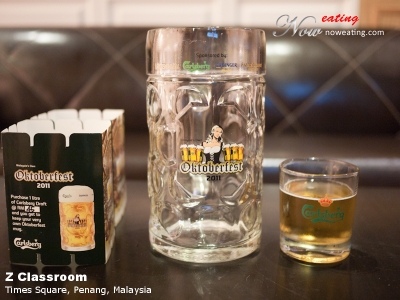 By the way, they are having Octoberfest promotion with Carlsberg. With every purchase of 1 litre Carlsberg Draft @ RM45, you will get one big fxxxing beer glass for free.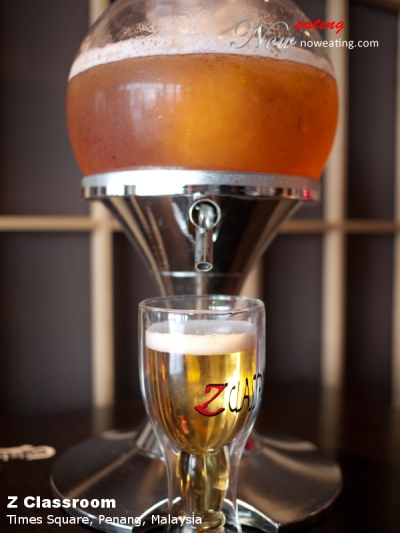 They are having Buy 1 Free 1 promotion daily from 12pm to 4pm on Carlsberg products, and Buy 2 Free 1 from 4pm to 9pm. Offer valid until further notice.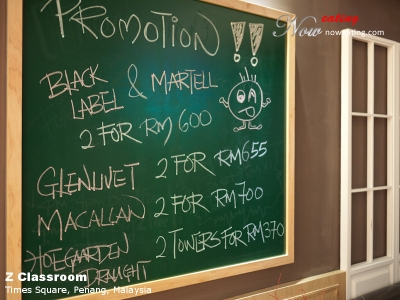 If the beers are not your type, they did offer liquors a well.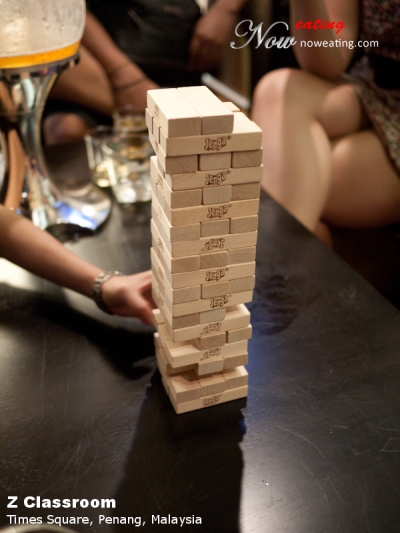 If you are like me (e.g. cannot take much beer or liquor), they did provide some games there to kill your time.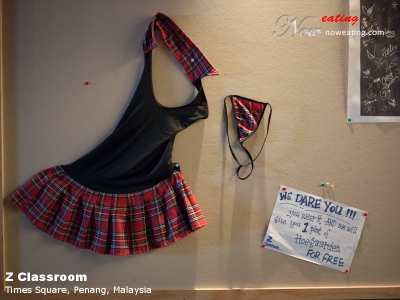 You can also kill your time by wearing this and get a free Hoegaarden.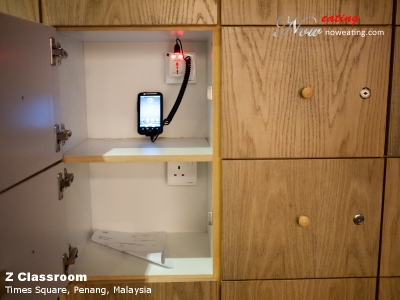 Similar to colleges, they did provide a row of lockers for you to keep your belonging and even charge your handphone with power socket provided. I wonder how they ensure that their keys are not being stolen.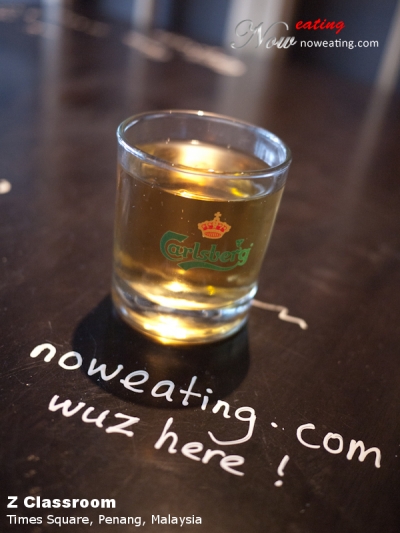 As a whole, Z Classroom offers more than things found in classrooms, such as imported beers, liquors, and karaoke. It can be a good place for hangout til midnight. Perhaps the only thing missing is school girls with uniforms. Did I mention that you can actually use Liquid Paper (correction pens) to vandalize on tables without being sacked out of class?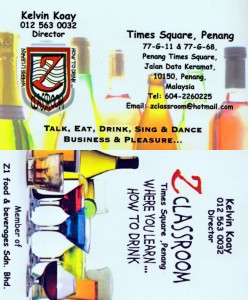 | | |
| --- | --- |
| Place Name: | Z Classroom |
| Cuisine: | |
| Address: | 77-G-11 & 77-G-68, Penang Times Square, Jalan Dato Keramat, George Town, 10150, Penang, Malaysia |
| Tel: | +6042260225 |
| Working Hour: | 12pm - 2am on weekdays, 12pm - 3am on Friday/Saturday/Public Holiday |
| Last Visit: | 20111016 |