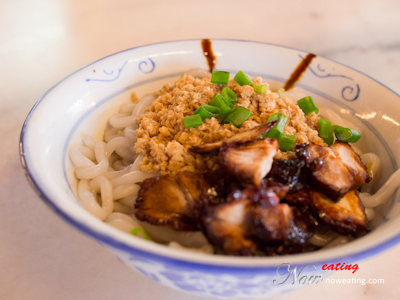 It was a holiday weekend when I stopped by Yi Poh Restaurant 姨婆老鼠粉 at Seremban for the first time to try their Lao Shu Fen (老鼠粉) (RM3.80 Small). At first I thought it was short needle noodle commonly found in north region, but it turned out to be chewy Laksa noodle with slippery characteristic of Lao Shu Fen! A new experience indeed.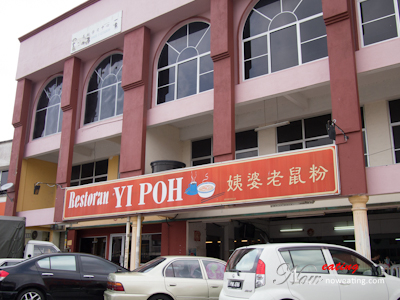 The restaurant is located slightly outside of Seremban town (the easiest way to get there is to grab a GPS or see Google Map below). We reached there around 11:40am on Friday and the shop was already half full. They have two dining areas – air-conditioned and open air. We selected air-conditional room, of course.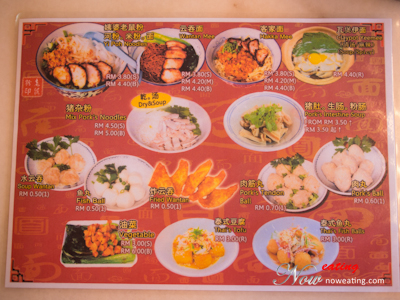 This is their menu – a simple one page menu. Too bad we were still a bit full that afternoon so we just ordered three items – Yi Poh Noodle, Hakka Mee, and Pork's Tendon Balls.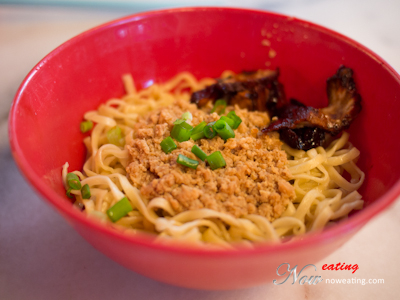 Hakka Mee 客家面 (RM3.80) was similar to the Penang version with freshly-made QQ (springy) noodle. The topping was same with Yi Poh Noodle – minced pork with few Char Siew. The minced pork had an "overnight taste" (a.k.a Tu Hien in Hokkien) which some like to have it for pork dishes.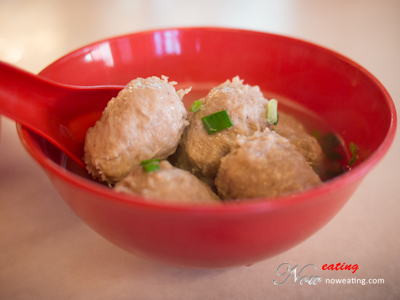 The reason we selected Pork's Tendon Balls as our side dish was because it looked original and special. Tendon is tough tissue usually connecting muscle to bone (I learn new word each day). It was usually used in dim sum (e.g. Siew Mai). The (pork) balls were big and springy. I hope they provide some toothpicks for meat lodged between the teeth after the meal.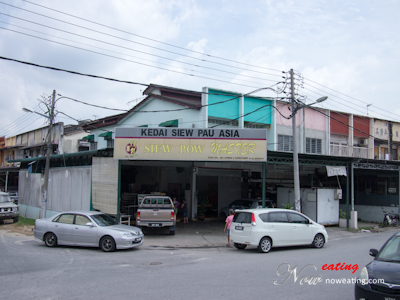 At first glance, Yi Poh Restaurant is a place worth trying in Seremban. The Lao Shu Fen is something special for northern folks in which laksa noodle was used instead. Opposite of the restaurant is one of the famous Seremban's Siew Pau/Siew Pau shops – Asia Siew Pau so you can grab some Siew Pau there as well. What a convenient location for Seremban's famous food at once!
| | |
| --- | --- |
| Place Name: | Yi Poh Restaurant 姨婆老鼠粉 |
| Cuisine: | Chinese |
| Address: | 26GR, Jalan Seng Meng Lee, Off Jalan Temiang, Seremban, 70200, Negeri Sembilan, Malaysia |
| Tel: | +60166122711 |
| Working Hour: | 7:30am - 6:30pm |
| Tax: | No |
| Last Visit: | 01-Jun-2012 |