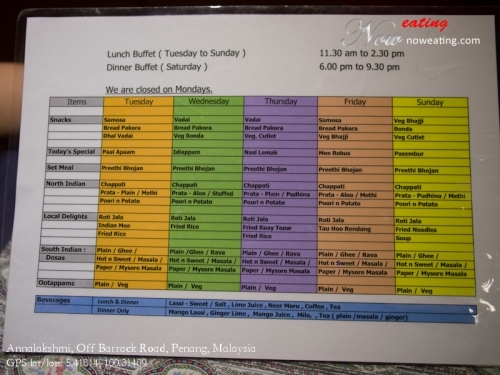 "We would like to order… eh… uh…?". It was an embarrassing moment when we were uncertain of most Indian food names on the menu. Fortunately the friendly host walked back to kitchen and randomly selected few items for us. The arrangement was great and the food tasted good.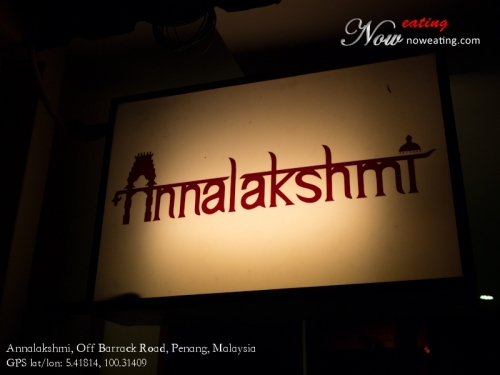 Annalakshmi is a non-profit vegetarian chain restaurant with the concept of "Eat to your heart's content, pay what your heart feels". The food is by donation in which you may place some cashes at the counter as a token of appreciation at the end of your meal. Or, you may just run away.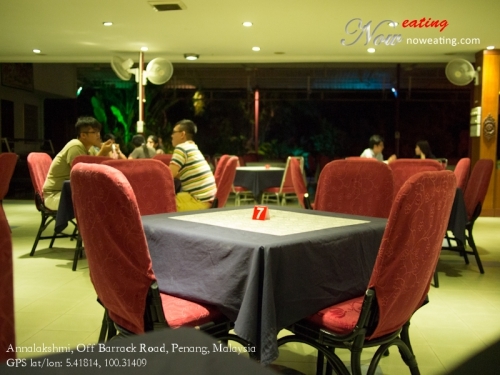 Anyway, more important are the food and the environment itself. The environment is quiet and relaxing with traditional music played in the background (similar to Bali restaurants), making it a good place to relax yourself after a busy day. You need to take off shoe before walking into the dining area.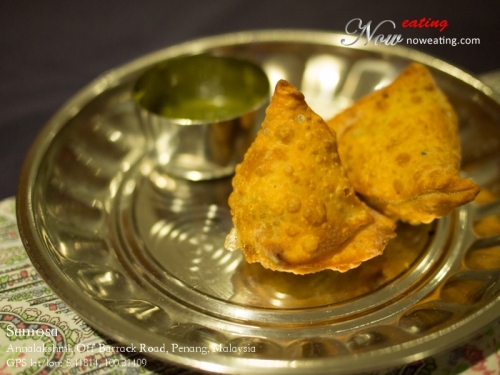 Let's go to the items carefully selected by the host. First is Samosa – a triangular savoury pastry fried with oil, containing spiced vegetables.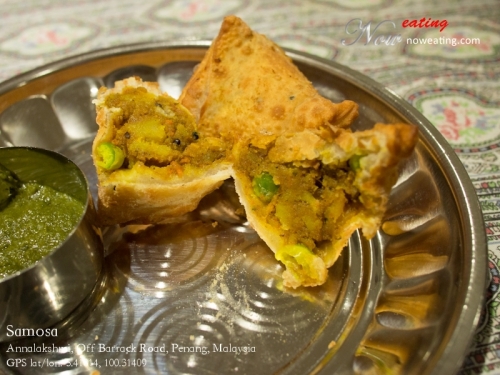 For locals, it is similar to curry puff with additional of a dipping sauce (also known as chutney).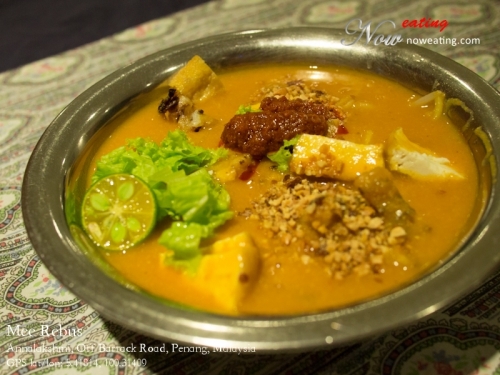 We went there on Friday and Mee Rebus is a Friday special. It is similar to Mee Jawa minus some non-vegetarian stuff such as prawn cracker and squid.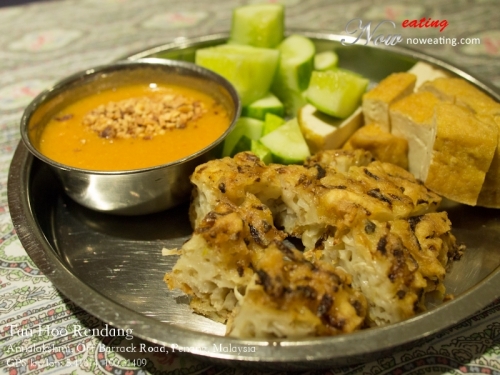 Another Friday special was Tau Hoo Rendang. The sauce was actually the same sauce with Mee Rebus. It contains cucumber, tofu, and "cucur udang" (minus prawn).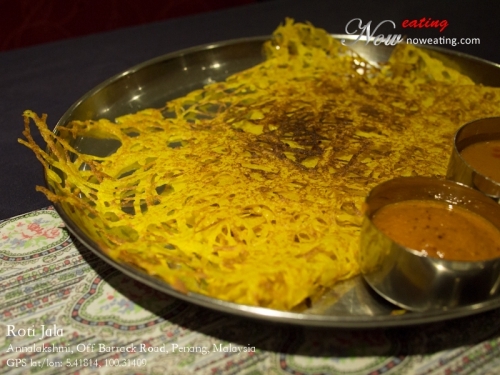 It had been a while since I enjoyed Roti Jala. This Roti Jala did not come with curry chicken but still, it was enjoyable by dipping with chutneys provided.
Masala Dosa (Thosai) – a dosa stuffed with lightly cooked filling of potatoes. Don't look down on its size. In fact, it was very filling with additional of potatoes in it.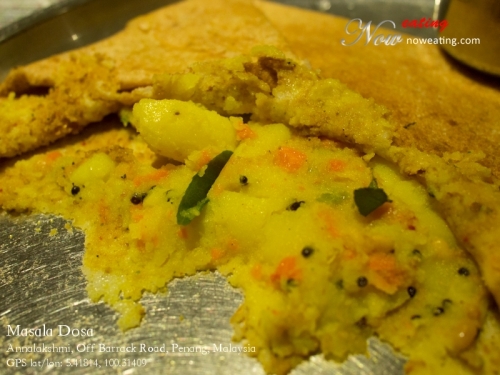 Ah~ poppy seeds – oilseeds obtain from opium 鸦片 poppy. It was one of the ingredients that makes food tasty (and additive).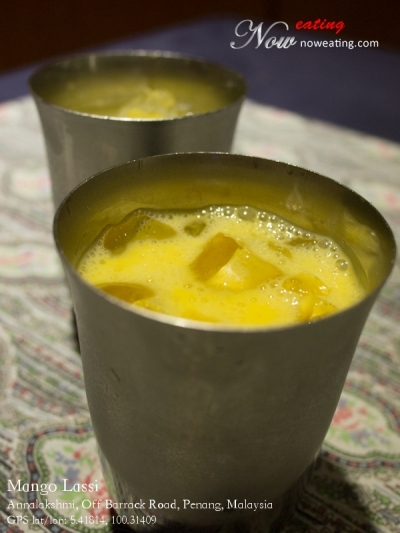 Last but not least, two glasses of Mango Lassi (yogurt). Yummy with a bit of milky taste. At the end of our meal, the host returned to our table and asked, "How was the food? Enough?". We rapidly knocking our heads.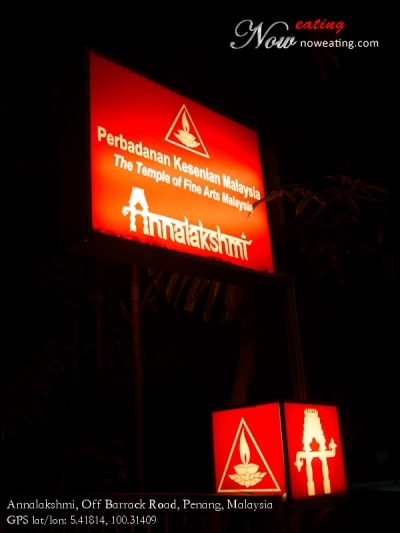 Looking for vegetarian at night? Having a long day? Do stop by Annalakshmi near Penang Prison for some authentic Indian vegetarian and relaxing environment (close on Monday). The food is by donation so pay what your heart feels.
| | |
| --- | --- |
| Place Name: | Annalakshmi |
| Cuisine: | Indian, Vegetarian |
| Address: | 1, Babington Avenue, Off Barrack Road, George Town, 10450, Penang, Malaysia |
| Tel: | +6042288575 |
| Tax: | No |
| Last Visit: | 20120615 |