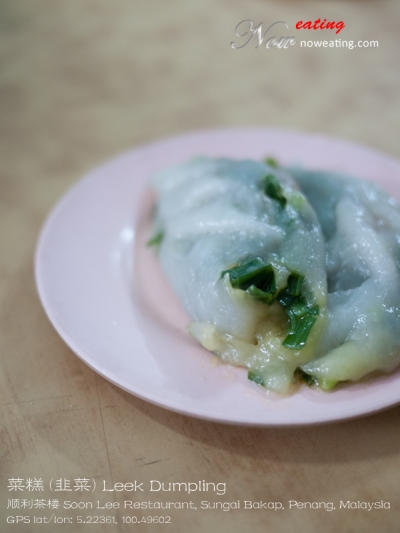 How was your Haji holiday? Sometimes, it was hard to decide a place to visit especially when the holiday falls on weekdays. After brainstorming, we decided to pay a half-day visit to Sungai Bakap/Nibong Tebal, with main purpose to try out the famous Chai Koay (dumpling) there.
Sungai Bakap is 45 minutes drive from Penang island. It is a small town with two main roads which looks like Doraemon's pocket. You may take Bukit Tambun toll exit. Go straight at the traffic light after the toll. Drive for about 2.5km before reaching a T-junction with traffic light. Turn right and drive for another 4km. You will pass by a weird looking bridge. Right after a traffic light at 4km, turn left when you see "Old Tower Kopitiam". Turn right into Jalan Besar, which mean main road of Sungai Bakap.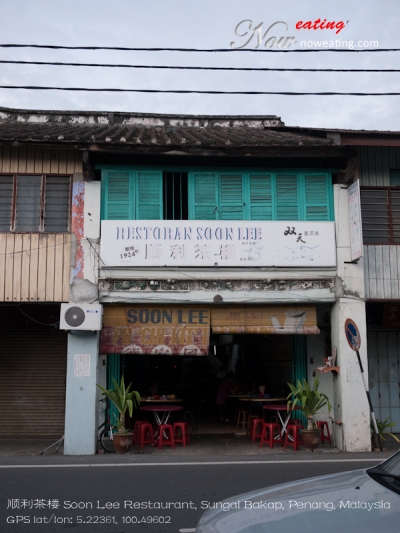 The restaurant is called Soon Lee (顺利). Note that there are three Soon Lee restaurants there: 1) Soon Lee 顺利, 2) New Soon Lee 新顺利, 3) Soon Lee Hou 顺利号. All of them are operated by the same family. You will first pass by New Soon Lee and Soon Lee Hou which are located opposite of each other. Drive straight and Soon Lee should be on your right.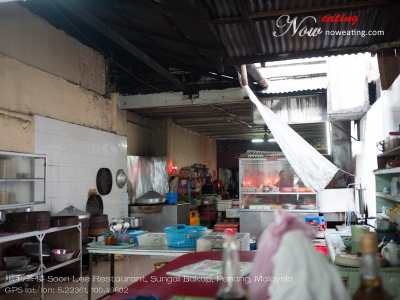 Soon Lee is the eldest shop compared to the other two and is operated by a Teochew family (Teochew is also a common dialect in Sungai Bakap). It has a big kitchen but in return only have about 10 tables for dining. The floor is a quite slippery so walk carefully.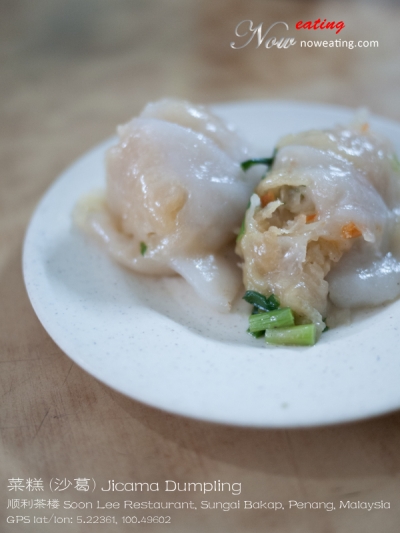 The presentation of their dumplings (RM1.50 per plate) was poor, such as some dumplings had their skin torn apart when arrived. In return, it tasted really good, like those handmade dumplings in good old time. There are two types of Chai Koay: Kuchai (Leek) and Mangkuang (Jicama). You may need to wait for a while for Chai Koay to be ready.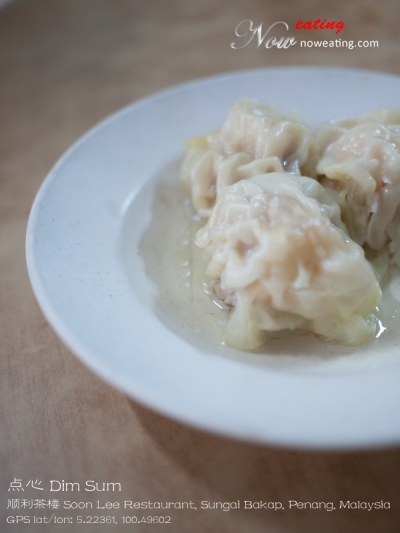 Other than dumplings, Soon Lee does have other dim sum as well, priced starting from RM2.00.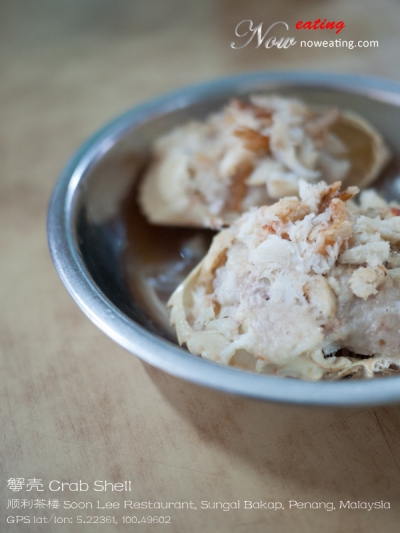 Crab Shell 蟹壳 (RM3.50) is their signature dish as well. Too bad ours one was dry and hard, like it was an overnight food and just reheated that morning.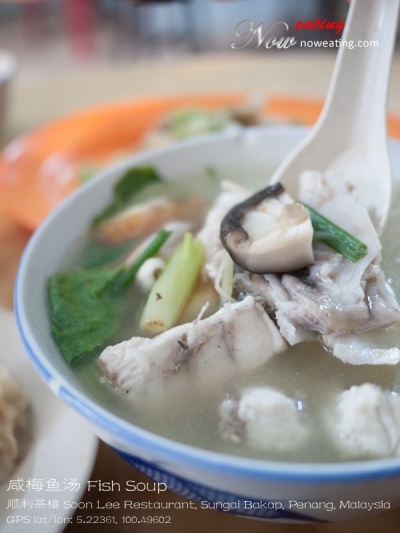 A uniqueness of Soon Lee is that not only it provides dim sum, but also some Choo Char items. We ordered a bowl of Fish Soup 咸梅鱼汤 for two (RM10.00). The fish (Sea Bass 石甲) portion was generous with added tomato, mushroom, spring onion, celery, and etc. Beware of fish bones, though.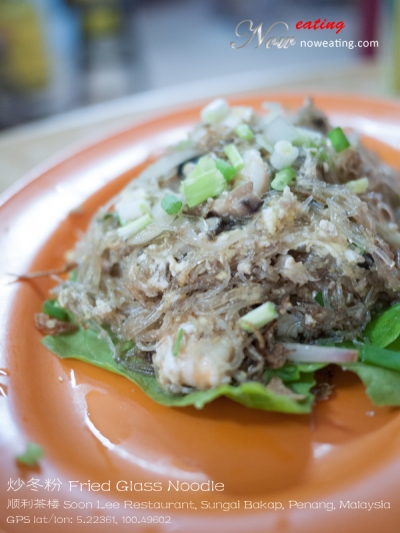 Fried Glass Noodle 炒冬粉 (RM8.00 for two) is another signature dish. It is kind of dry and is best consumed with fish soup.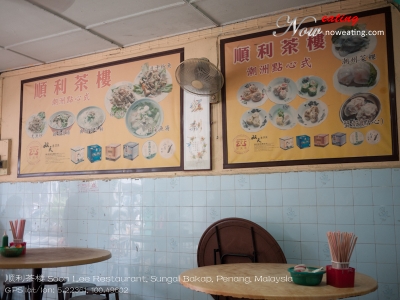 If you are looking for authentic Teochew cuisine, look no further than Soon Lee (and two branches) at Sungai Bakap. The old building hosts a Teochew family selling not only dim sum, but also some fried and noodle dishes . Taste-wise some said this shop is better. To purchase Chai Koay in large quantity, make sure to reserve one day ahead first.
| | |
| --- | --- |
| Place Name: | 顺利茶楼 Soon Lee Restaurant |
| Cuisine: | Chinese |
| Address: | 34, Mk 12, Main Road, Sungai Bakap, Sungai Jawi, Sungai Jawi, 14200, Penang, Malaysia |
| Tel: | +604-5824063 |
| Working Hour: | 7am - 2pm |
| Tax: | No |
| Last Visit: | 20121026 |