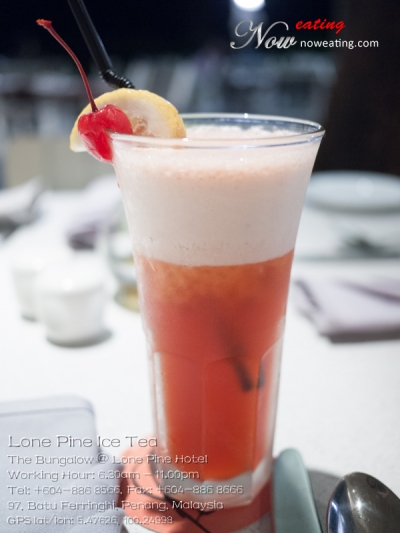 Lone Pine Ice Tea – a thirst quencher so good until I forgot to ask for its price. Best consumed when laying down lazily on beach, the ice-crushed tea tasted a bit like Taiwanese tea with addition of secret ingredients. Definitely unique and is a must-try when you are in Lone Pine Hotel, Batu Ferringhi, Penang.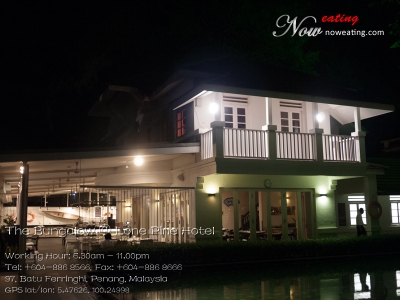 Other than Matsu, The Bungalow is another restaurant in Lone Pine Hotel serving mainly breakfast and local cuisine. Breakfast starts from 6.30am – 11am. From 11am – 11pm, you can order some local food from their menu.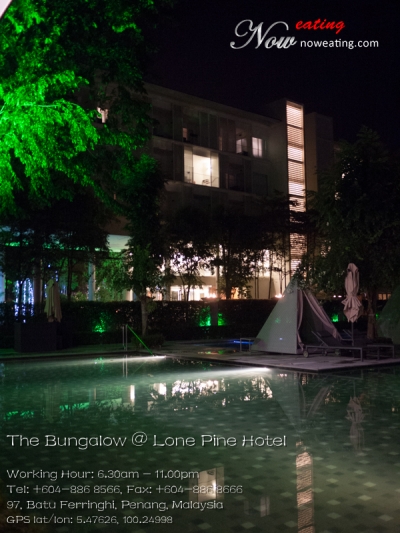 The Bungalow is located next to swimming pool (by the way, their swimming pool uses salted water). It was around 9pm the moment we visited it in January 2013 and the swimming pool was closed but in return we enjoyed the calm view of the pool.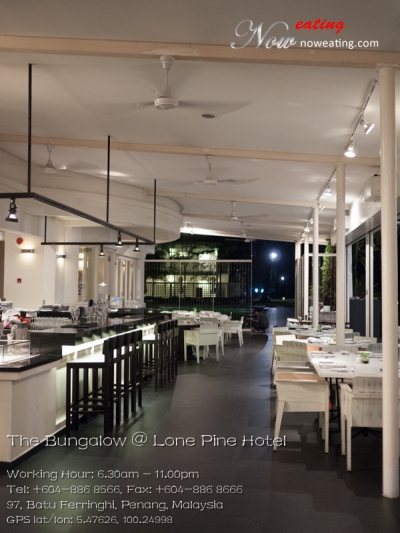 The Bungalow is specialised in Hainanese cuisine. Another hotel that I knew of serving Hainanese cuisine is Yeng Keng Hotel at Georgetown. Let's jump to the food section.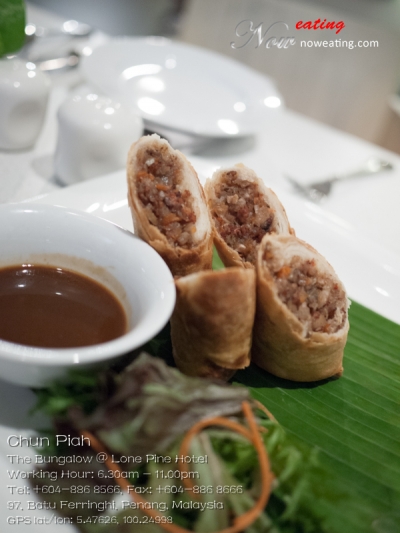 Chun Piah (RM22) – Homemade Hainanese Spring Roll with minced chicken, crab meat, prawns, turnips, cabbage, carrots, onions serves with its traditional sour dip. Crispy and big.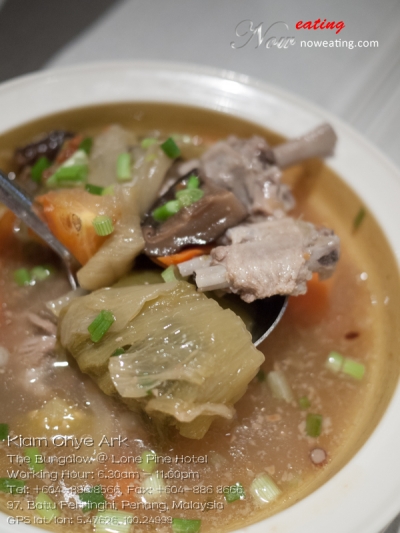 Kiam Chye Ark (RM25) – Rich dark broth and duck meat, salted vegetables, flavoured with sour plum and pepper corn. This soup is quite appetising thanks to its soury taste with long cooked ingredients.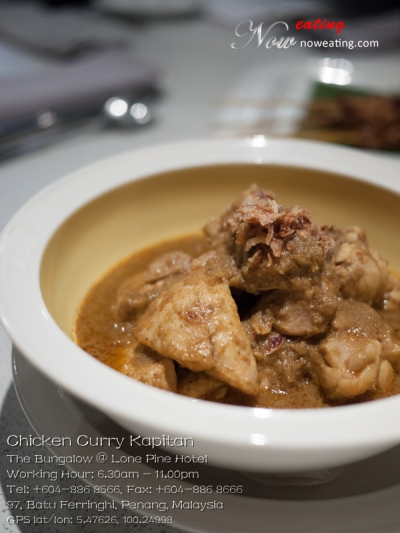 Chicken Curry Kapitan (RM28) – Slow cooked rich chicken curry flavoured with ground spices.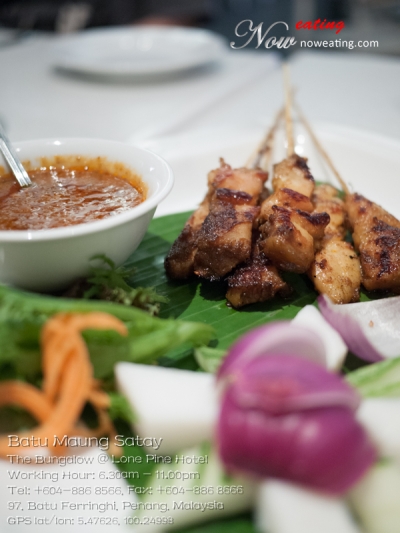 Batu Maung Satay (1/2 dozen = RM14, 1 dozen = RM28) – Grilled marinated chicken skewer serve with groundnut sauce. I didn't aware that Batu Maung is famous with satay.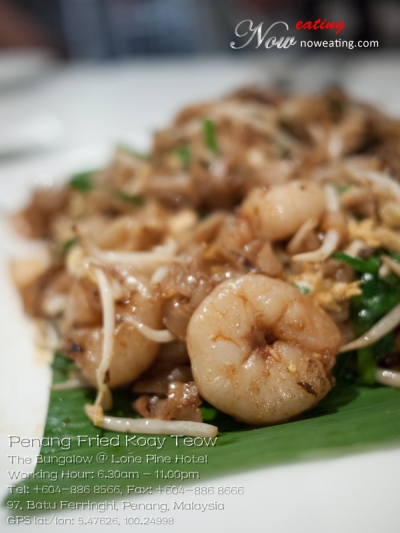 Penang Fried Koay Teow (RM24) – Wok fried flat rice noodles with prawns, eggs, chives, and bean sprouts. The different compared to Chinese version is that it is missing of clams, Chinese sausage, and lard. Surprisingly, it tastes as good as those selling at hawker stalls.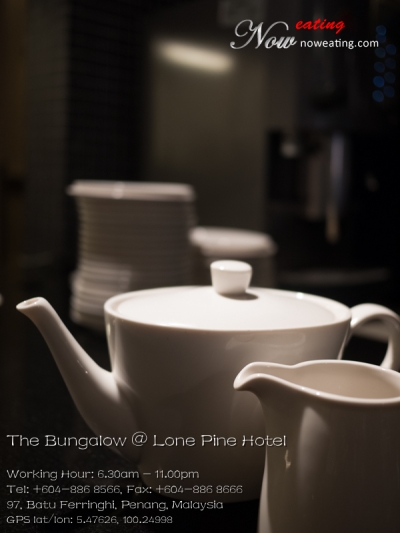 If you are visiting Penang, staying at Batu Ferringhi and craving for local cuisine, do pay The Bungalow in Lone Pine Hotel a visit. You will have an opportunity to try authentic local cuisine under one roof. Don't forget to order their Hainanese cuisine and best of all, the Lone Pine Ice Tea.
| | |
| --- | --- |
| Place Name: | The Bungalow @ Lone Pine Hotel |
| Cuisine: | Chinese |
| Address: | 97, Lone Pine Hotel, Batu Ferringhi, 11100, Penang, Malaysia |
| Tel: | Tel: +604-886 8566, Fax: +604-886 8666 |
| Email: | [email protected] |
| Website: | www.lonepinehotel.com |
| Working Hour: | 6.30am - 11.00pm |
| Tax: | Yes |
| Last Visit: | 20130109 |