INTRODUCTION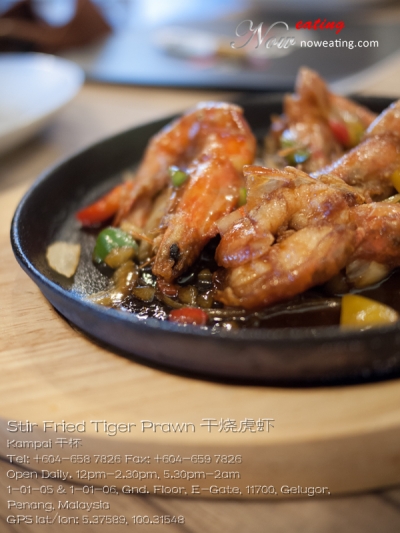 Stir Fried / Hot Fried culture originated in Taiwan many years ago. It was initially a casual-styled of seafood stall along fishery port, which offers s wide range of fresh and delicious stir fried dishes. Usually each of the dish costs an average ofNTD$99 (apout RM9.90), even the mouth-watering fresh seafood.
With a wide range of local dishes, beautiful beer promoter girls and a fresh display of seafood to select from out front, the stir fried stall is a must-go venue for beer and snacks! Enjoying meals at a stir fried stall is a lot of fun, where you can keep on chit- chatting with friends and family members after you finish your meal, while drinking beer with the recommended dishes.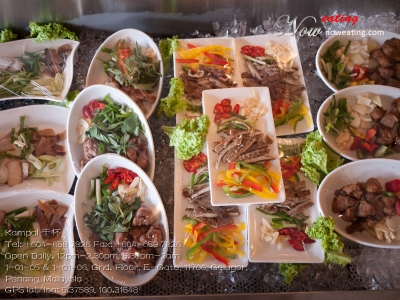 These days, the stir fried culture has turned into a popular dining place in Taiwan where people come to enjoy the food with beer. Hundreds of stir-fry restaurants have popped up along roadsides to grab a portion of Taiwan's culinary market. At Taiwan, stir fried restaurant is the place where you can enjoy local food and mix with locals.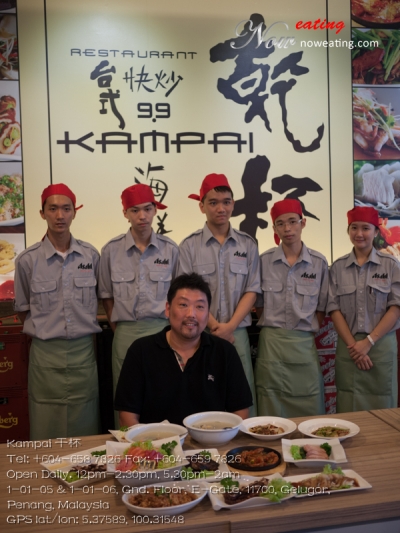 KAMPAI 9.9 established where most of the dishes here cost an average of RM9.90, and the stir-fried concept originated from popular food culture in Taiwan, you can enjoy a range of significant dishes at a reasonably low price in a comfortable environment and relaxing atmosphere.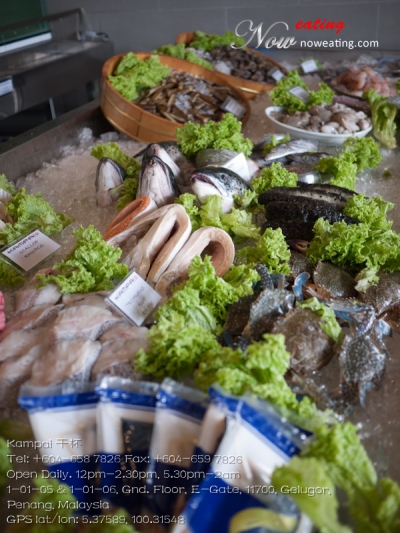 Fast, affordable and relax are the keywords of Taiwanese stir-fried restaurant at KAMPAI. Besides enjoying up to hundreds of Ala-Carte Taiwanese dishes, KAMPAI atmosphere is relaxed and comfortable; the food is fresh and unpretentious, and open till late.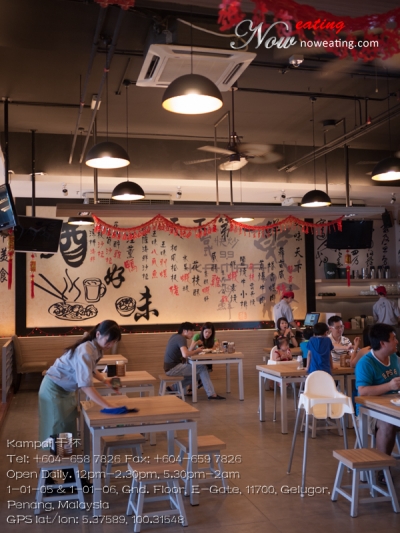 Presented by Taiwanese chefs, KAMPAI gathers a variety of famous dishes all around the land of Taiwan. Located strategically at Ground Floor of E-Gate, KAMPAI is able to accommodate about 8o persons. Besides having meals, patrons can also enjoy their alcoholic beverages with the recommended dishes in the menu.
REVIEW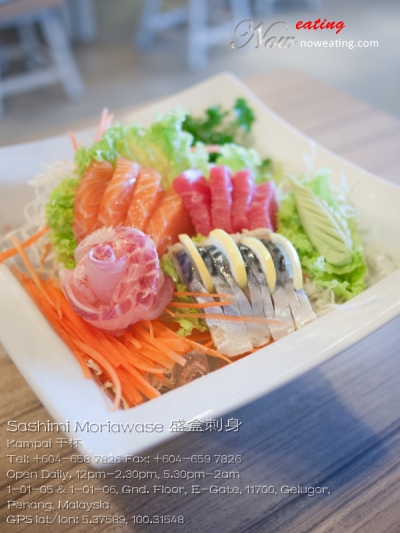 KAMPAI is a new restaurant under Tao management replacing old Tao in E-Gate. Having said that, there is no more Tao in E-Gate and the only Tao serving Japanese buffet in the island now is the one at Times Square.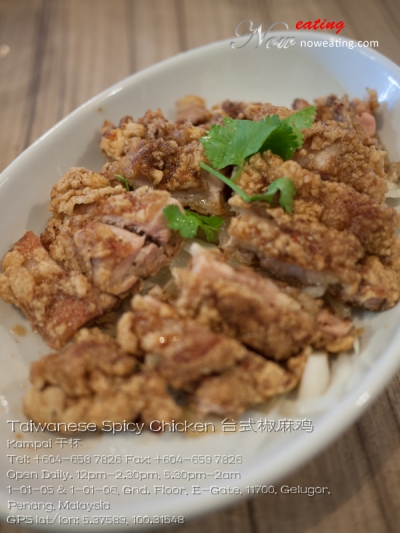 Most items sold in KAMPAI begin with RM9.90, promising an affordable place to dine in. However, we found that the portion was a bit small compared to those open-air Chinese restaurants. Among items we tried that day, Taiwanese Spicy Chicken (RM9.90) had the biggest portion.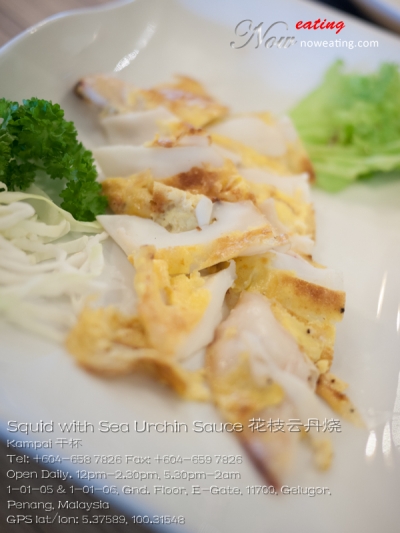 Squid with Sea Urchin Sauce (RM15.90), on another hand, was pitifully small and not value for money.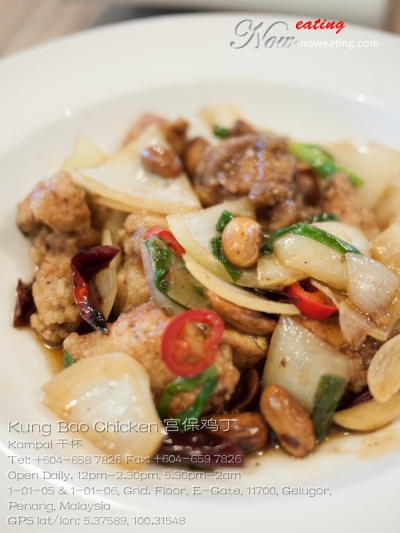 Some items could be found in local Chinese restaurants, such as this Kung Bao Chicken (RM9.90).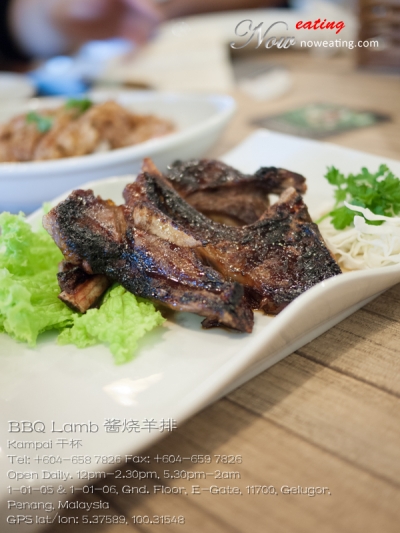 Similar to most new restaurants, there are things need to be ironed out. First is the serving speed. We found that the serving speed was a bit slow. Having imported beers is good, but they probably become warm the moment the food arrived.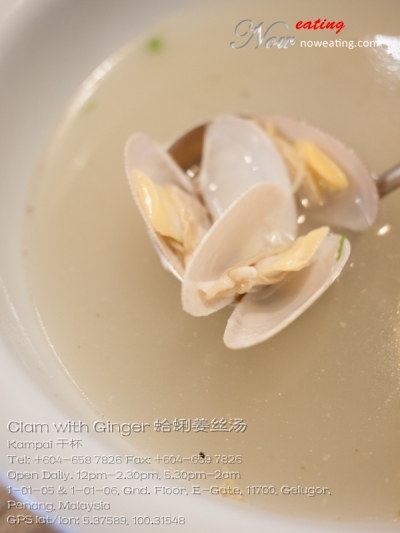 Secondly is the target customer. KAMPAI 干杯 means "Toast your beer" in Mandarin. It appeared that this restaurant is targeted for adults/white collars to enjoy beers after a hectic day and at the same time, order some  food to go along with beer. We were surprised that the only drinks available were those can drinks in the fridge. Plus, there are many competitors nearby (in fact, just next door) serving better beers and liquors. Personally I would prefer KAMPAI to be a family restaurant since this is the restaurant type E-Gate is lacking of.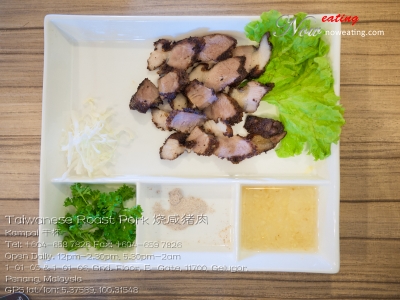 We did not have opportunity to try out all the Taiwanese food that day, including those fresh seafood selling out there.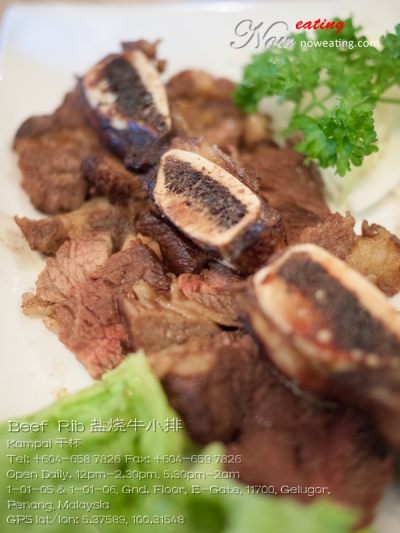 As a whole, KAMPAI provides locals a chance to try Taiwanese cuisine prepared by Taiwan chef with price tag starting from RM9.90. Similar to most new restaurants, there are still things to iron out. Good thing was that the rice was free flow and remember to try their Taiwanese fruit beers.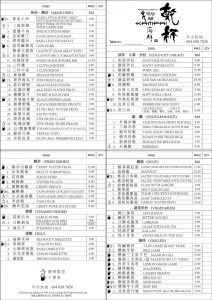 You may download the menu + order chit above for reference.
| | |
| --- | --- |
| Place Name: | KAMPAI |
| Cuisine: | Chinese |
| Address: | 1-01-05 & 1-01-06, Ground Floor, E-Gate, Lebuh Tunku Kudin 2, Gelugor, 11900, Penang, Malaysia |
| Tel: | Tel: +604-658 7826, Fax: +604-659 7826 |
| Working Hour: | Open Daily. 12pm - 2.30pm, 5.30pm - 2am |