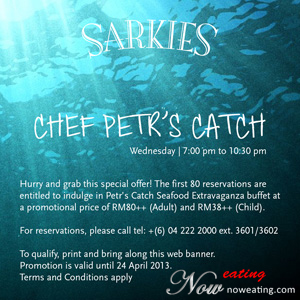 Fresh seafood buffet at a promotional price of RM80++, interested? If yes, print out the banner above to enjoy the discount. It is RM30 off for adult and RM10 off for child. Only applicable for first 80 noweating.com readers who made reservation. One banner for one person. So, if you have 5 persons, print 5 banners. Valid from now until 24-Apr-2013. Be sure to make reservation.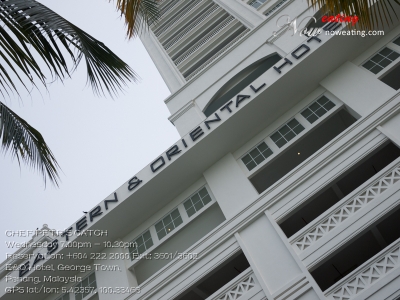 Chef Petr's Catch Extravaganza buffet is available every Wednesday at the new Sarkies Corner in Eastern and Oriental (E&O) Hotel at George Town, Penang. Note that the new Sarkies Corner is at the new wing, just beneath the multi-storey car park.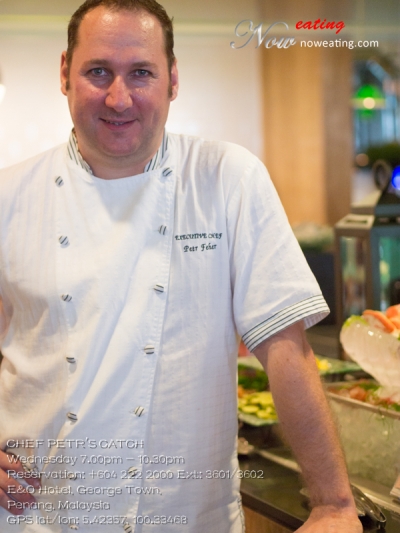 This is Chef Petr. All seafood are specially selected by him. Occasionally he will be in the cafe serving customers with delicious food. A friendly guy indeed.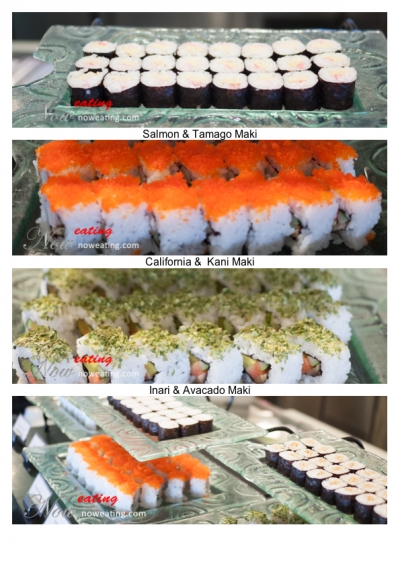 It has been a while since I last visited Sarkies Corner for their buffet in year 2011. Coincidentally, my previous visit was on Wednesday as well and the buffet them was Japanese and Chinese buffet. The price that time was just RM78++. For this round, they served more seafood in conjunction with Chef Petr's Catch theme (you can still enjoy their Maki). So be prepared to get your hand dirtied.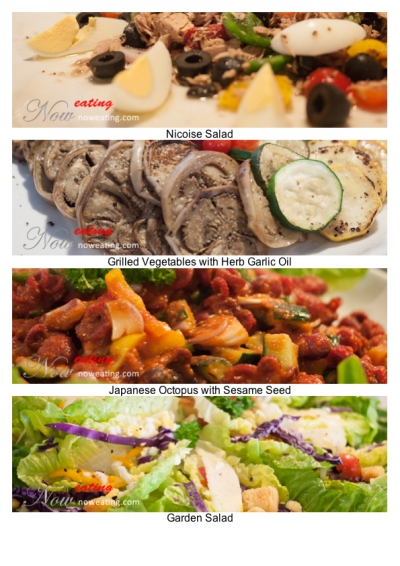 Let's start with some appetiser. I especially like their sinful Japanese Octopus with Sesame Seed, which priced at RM8 per sushi plate in some Japanese restaurants. Here, the only limitation is your tummy.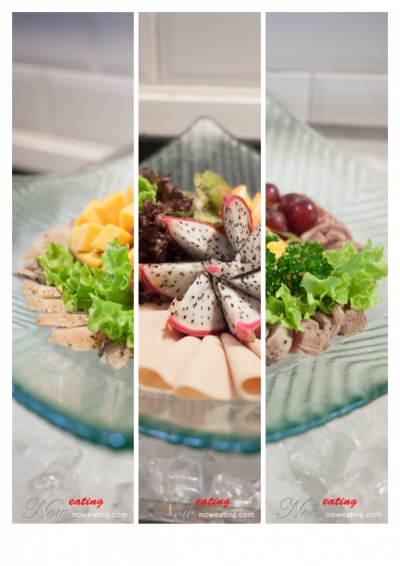 Cold platter is a bit salty in my opinion.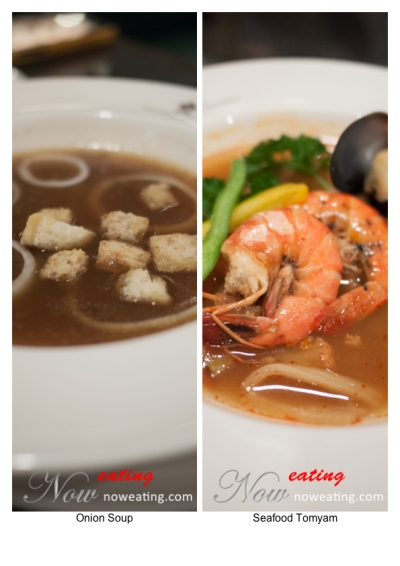 Also, skip their soup. You won't fill your tummy with just soup in any buffet dinner, won't you?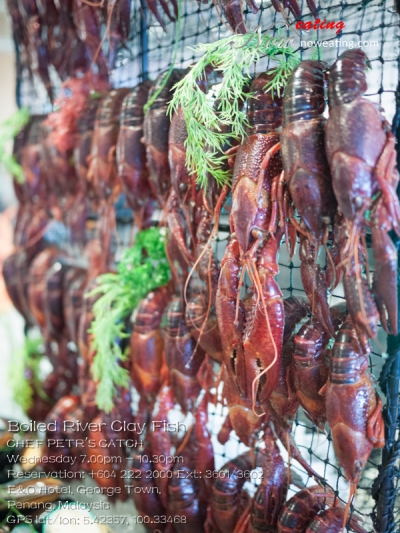 Here comes the best thing of the evening – seafood!  Clayfish is a new addition. We were having hard time eating this clayfish due to hard shell with sharp edges. You need both hands – one hand holding its tail while another hand pulling out its head from another end. If you are lucky, the whole content will be pulled out together with the head.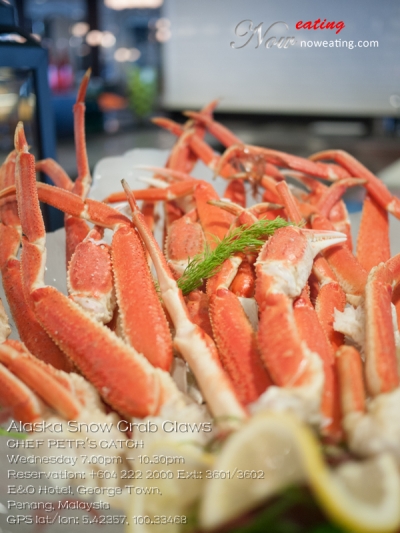 Not to be missed is their Snow Crab Craw – the item only found in big seafood restaurant. However, no hammer is provided so you have to use your hand to crack it. Good thing is that the shell is soft and you can peel it off little by little.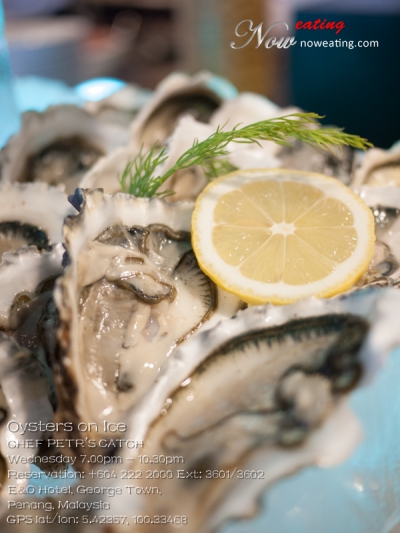 Their oyster is still as fresh as before.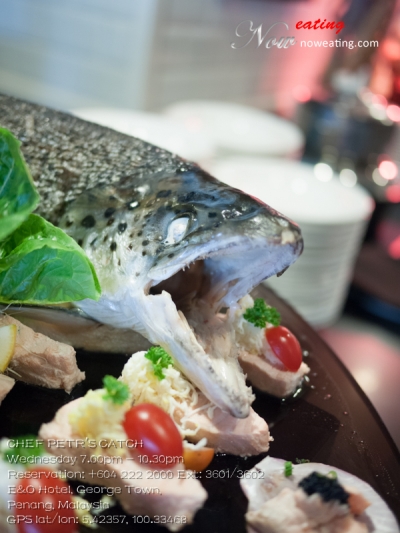 Also available is salmon prepared in various way – raw, smoked, grilled, and boiled.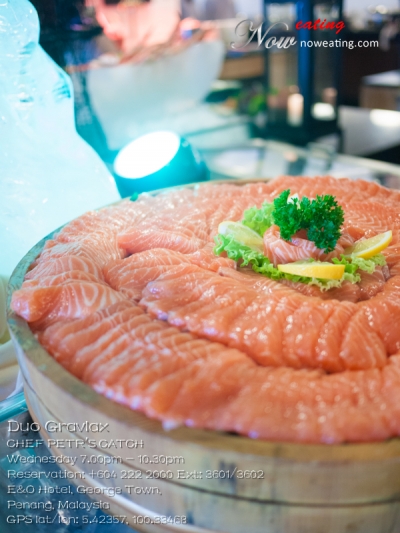 No doubt Sarkies Corner served one of the best sashimi in town.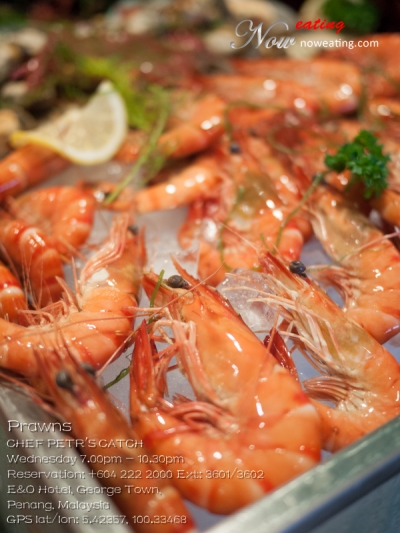 Their prawns are also exceptionally fresh.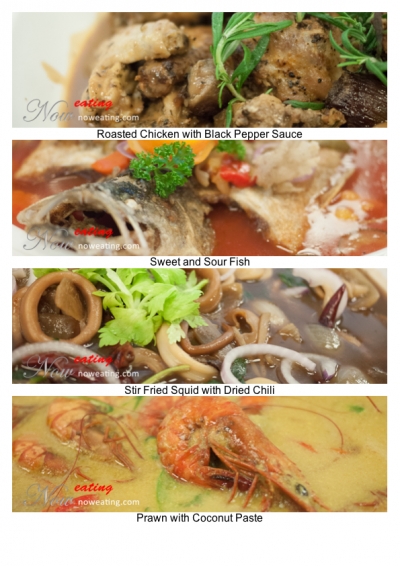 Other than fresh seafood, they also serve tray items. Overall, the tray items are satisfactory.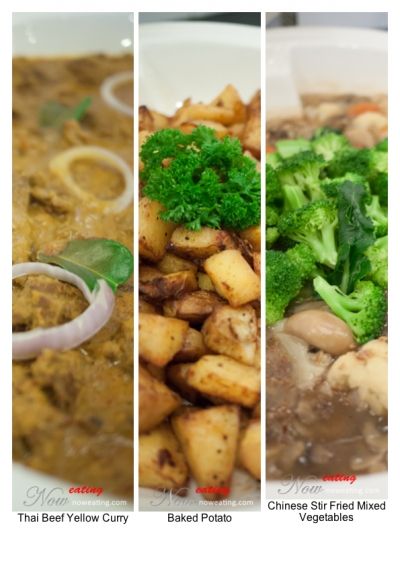 Presentation and taste-wise, the tray items are carefully prepared and not just to fill up the counter.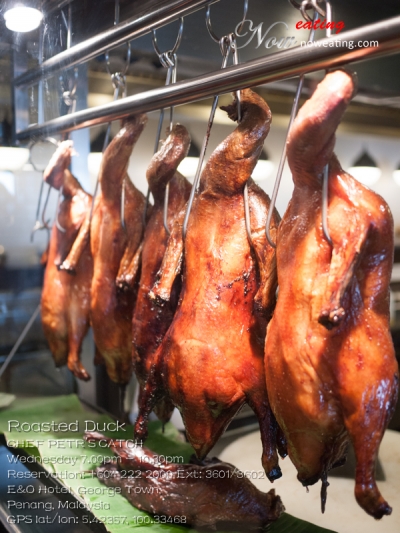 Not to be missed is their Peking Duck. It has been 2 years since I visited Sarkies Corner and their Peking Duck is still as delicious as before. Probably the best item that evening.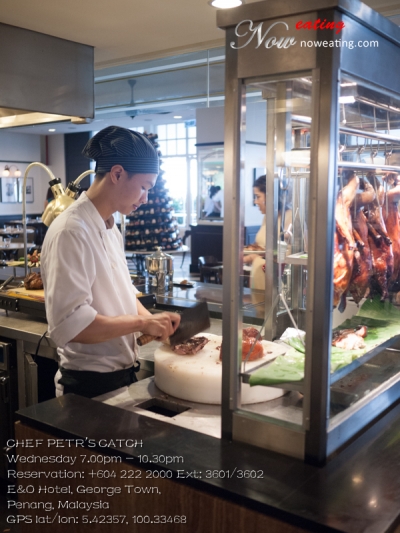 The duck is served by the crew on the spot. You can ask for a drumstick by the way.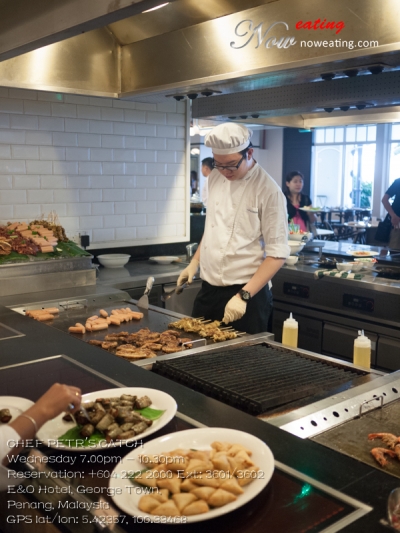 Some area could be a bit smokey since the crews are serving grilled seafood on the spot.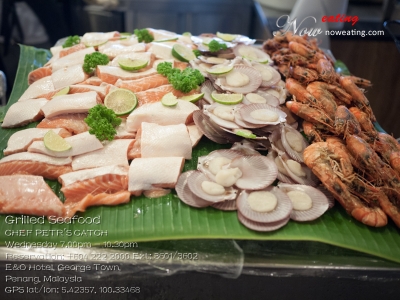 Just tell the crew behind the counter on the items you want and the crew will pass them to you. I liked their grilled salmon.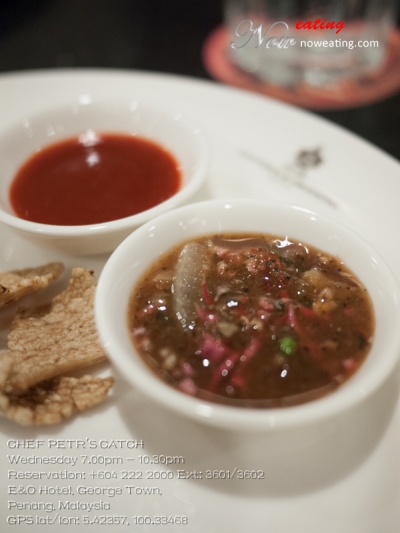 To really enjoyed their grilled items, you should try their homemade Tabasco and hot and sour sauce. The hot and sour sauce (shown in picture above) is by far the most tasty sauce in Sarkies Corner.
Looking for local cuisine? No problem. Pasembur and oyster omelette are worth trying.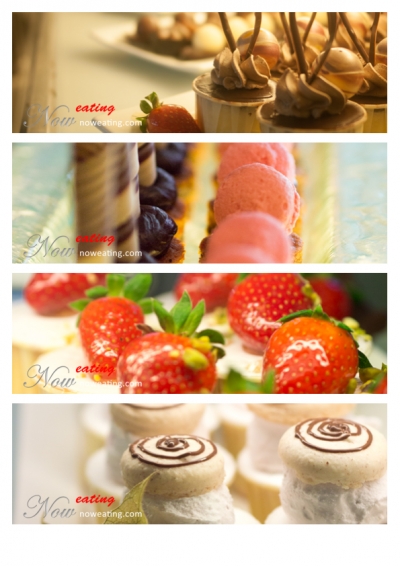 The buffet also serves a lot of desserts. Some desserts are worth trying. Too bad I was too full that day and not able to try every single one of them.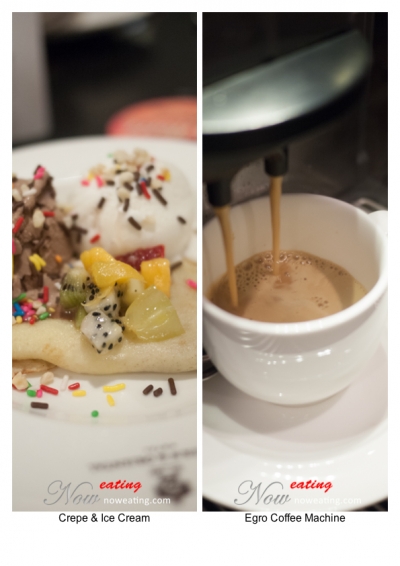 Last but not least, try their Crepe & Ice Cream. This time, ice cream is served by the crew instead of self-service. This is a plus since my previous experience was bad due to the fact that customers forgot to shut the fridge door tight, causing ice cream to melt before I had a chance to enjoy it. Also, there is a Egro Coffee Machine in which you can make your own Double Espresso so that you have energy to continue "activity" with your loved one upstair after the meal.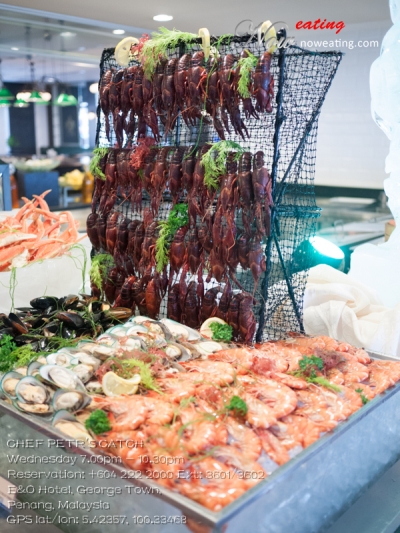 At the promotional price of RM80++ (original price RM110, valid until 24 April), Chef Petr's Catch Extravaganza buffet available at E&O Hotel every Wednesday is worth a visit. You will have a chance to try snow crab, clayfish, and salmon prepared in various way. Grab the banner at noweating.com now.
Below are other promotions in E&O Hotel:
| | |
| --- | --- |
| Place Name: | Sarkies Corner @ E&O Hotel |
| Cuisine: | Buffet |
| Address: | 10, Lebuh Farquhar, George Town, 10200, Penang, Malaysia |
| Tel: | Reservation: +604 222 2000 Ext: 3601/3602 |
| Website: | http://www.eohotels.com/ |
| Working Hour: | 7:00pm - 10:30pm |
| Tax: | 10% service tax, 6% government tax |
| Last Visit: | 20130313 |