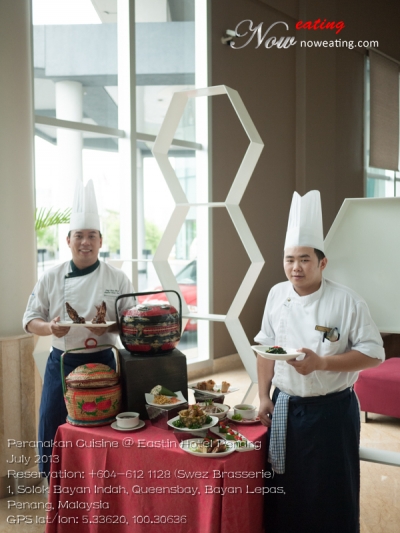 In conjunction with July promotion, Eastin Hotel Penang is pleased to offer you a variety of amazingly tasty Peranakan dishes. Come and enjoy these wonderful delicacies that have been handed down for generations!
Among the unique dishes to look for are:
Appetizers and Soup 开胃菜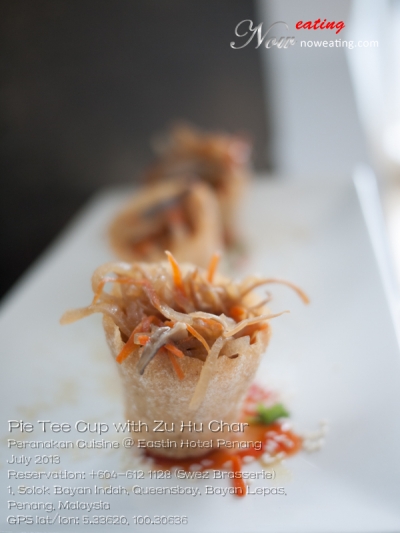 Pie Tee Cup with Zu Hu Char 鱿鱼炒金杯薄饼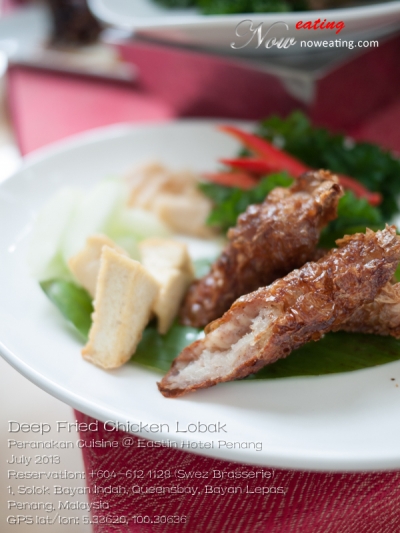 Deep Fried Chicken Lobak 炸鸡肉卷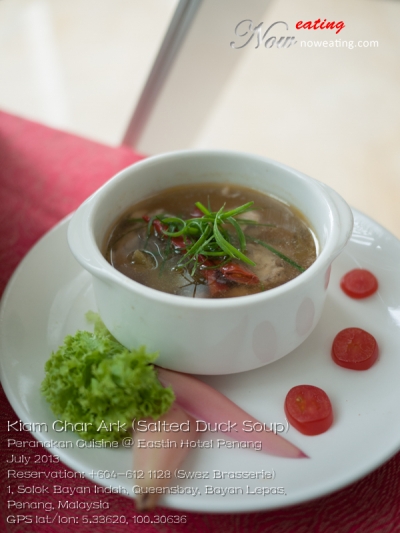 Kiam Char Ark (Salted Duck Soup) 咸鸭汤
Main Course 主菜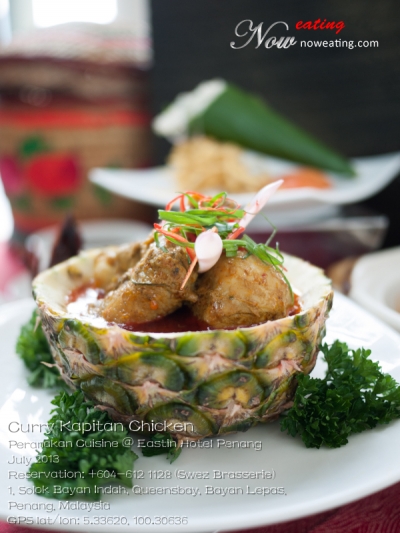 Curry Kapitan Chicken 娘惹甲比丹咖喱鸡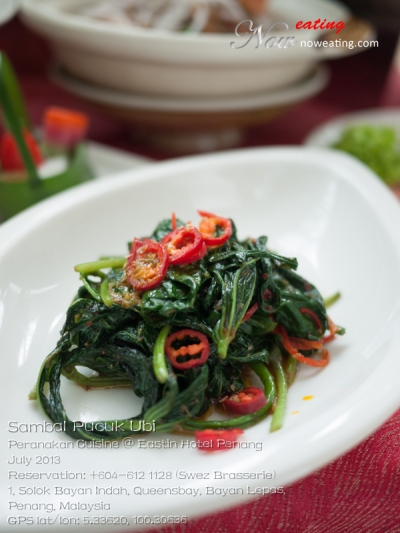 Sambal Pucuk Ubi 参巴番薯叶
Ikan Gulai Tumis 酸辣咖喱鱼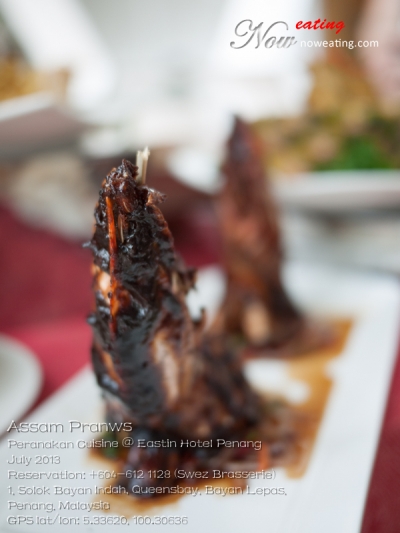 Assam Prawns 亚参虾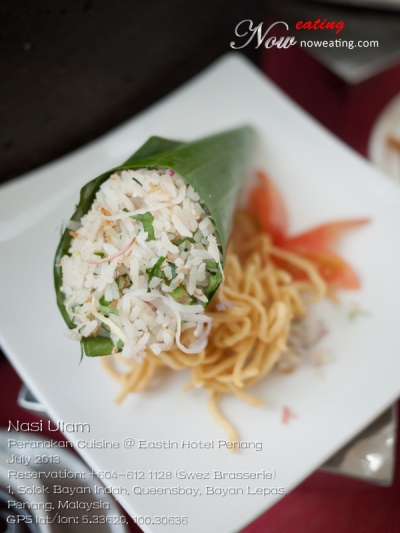 Nasi Ulam 野菜饭食
Desserts 甜点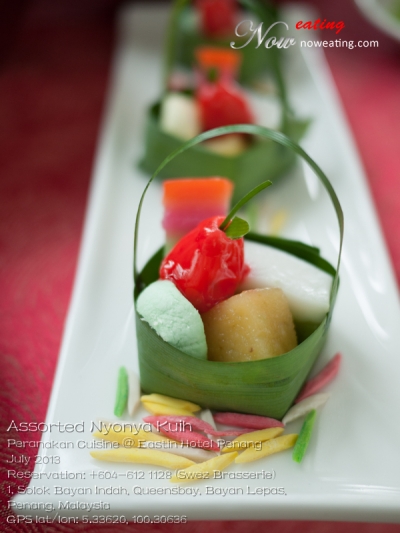 Assorted Nyonya Kuih 各式娘惹糕点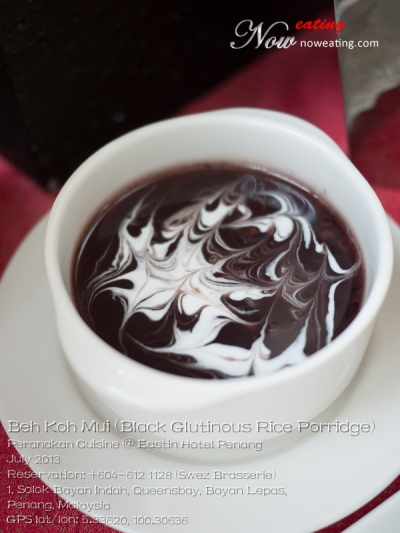 Beh Koh Mui (Black Glutinous Rice Porridge) 黑糯米粥
Peranakan cuisine is available during lunch, hi-tea and dinner at Swez Brasserie from 1-31 July 2013:
Lunch: Monday – Friday
12:00pm – 2:30pm
RM48++ (adult) RM24++ (child)
Hi-Tea: Saturday and Sunday
12:00pm – 3:00pm
RM55++ (adult) RM28++ (child)
Hi-Tea: Festive Occasions
12.00 pm – 3.00 pm
RM68++ (adult) RM34++ (child)
Semi Buffet Dinner: Sunday – Thursday
6.30 pm – 10.00 pm
From RM48++ per person
Ramadhan Buffet Dinner: Daily (10 July – 7 August 2013)
7.00pm – 10.00pm
RM85++ (adult) RM43++ (child)
July Credit Card Promotions
MAYBANKARD, Standard Chartered Bank, OCBC Bank, CIMB Bank and Citibank card members, guests can enjoy 15% discount for Peranakan Semi Buffet Dinner (Monday to Thursday) and Weekend Buffet Dinner (Friday & Saturday) from 6.30pm – 10.00pm.
The dishes were quite good and resembled authentic Nyonya cuisine. Salted Duck Soup was long cooked before serving and was quite appetising. Sambal Pucuk Ubi was well-fried and tasted good. Assam Prawns were fresh as well. Nasi Ulam consists of ginger flower, Winged Beans, chili flakes, and French Beans. However, most items were a bit too sweet in my opinion.
For inquiries or reservations, please call Eastin Hotel Penang, Swez Brasserie at +04 612 1128