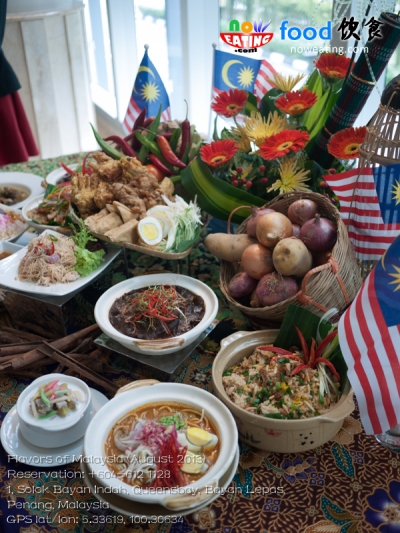 In conjunction with the upcoming August promotion, Eastin Hotel Penang is pleased to offer you for a variety of Malaysian delights. Come and enjoy delicious dishes such as sup ekor lembu, ayam percik, kambing masala, bubur cha-cha and many more!
Among the unique dishes to look for are:
Appertizers and soup 开胃菜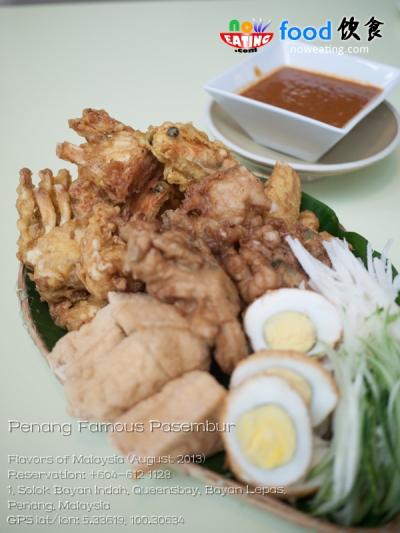 Penang Famous Pasembur 巴申博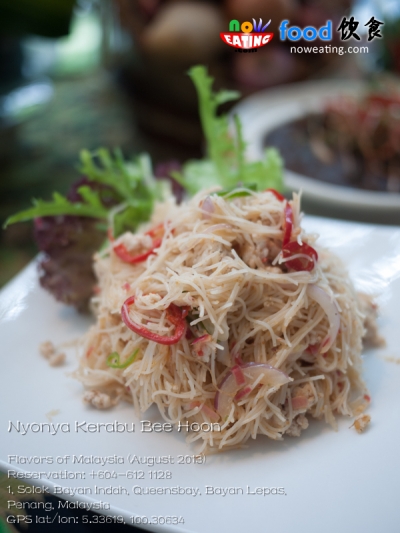 Nyonya Kerabu Bee Hoon 娘惹米粉沙拉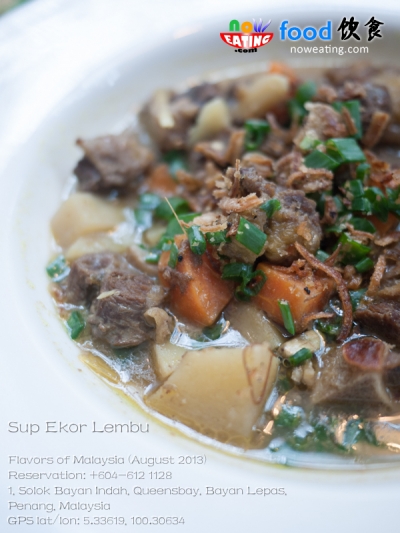 Sup Ekor Lembu 牛尾汤
Main Course 主菜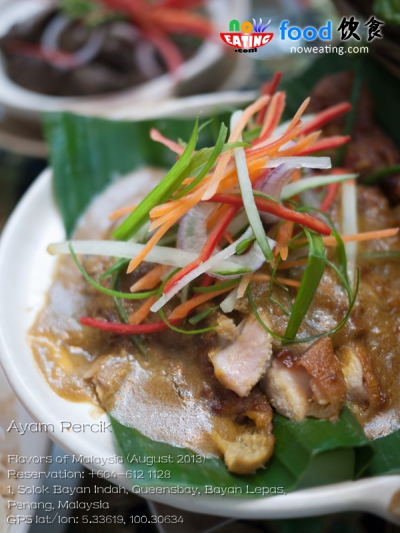 Ayam Percik 卜吉烤鸡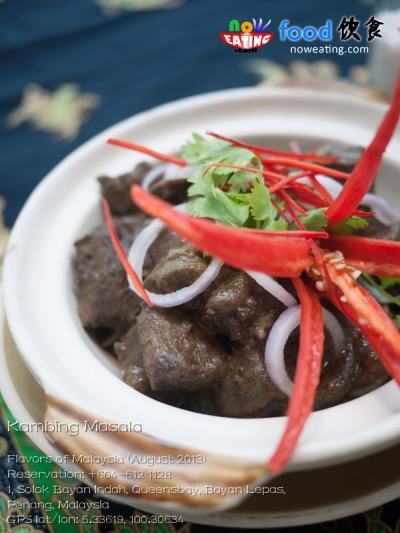 Kambing Masala 咖喱羊肉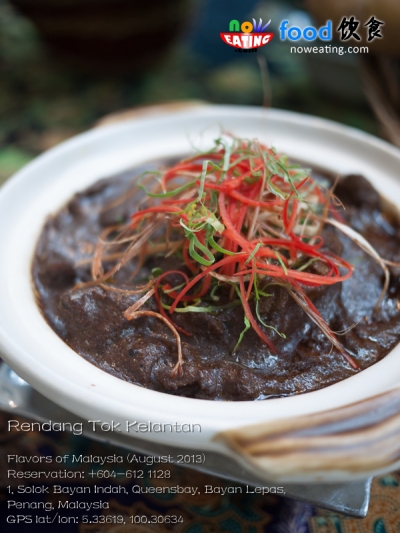 Rendang Tok Kelantan 吉兰丹干咖喱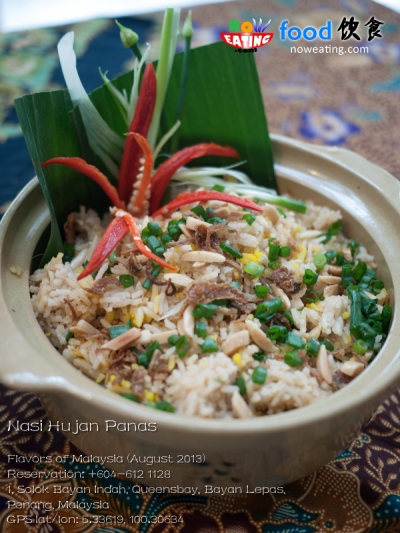 Nasi Hujan Panas 彩虹咖喱饭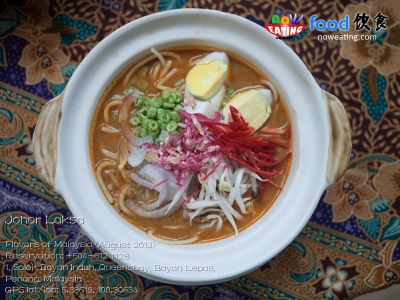 Johor Laksa 柔佛叻沙
Desserts 甜点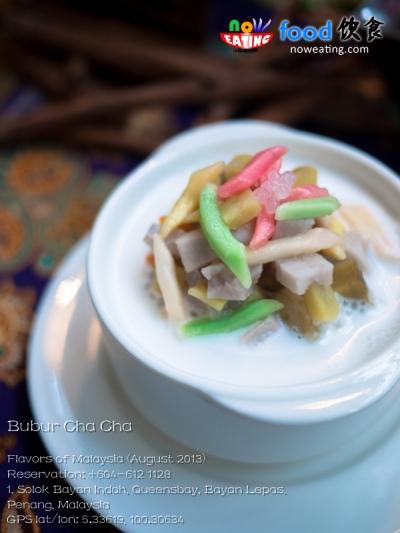 Bubur Cha Cha 杂杂粥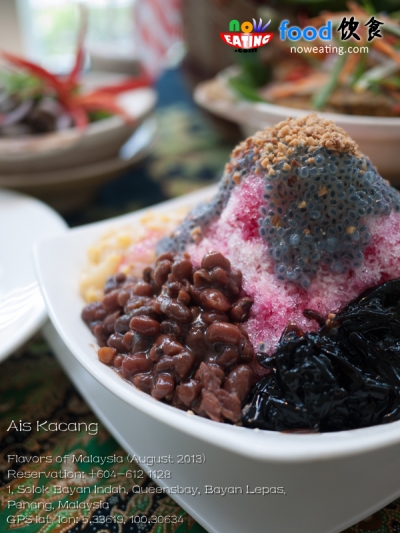 Ais Kacang 红豆冰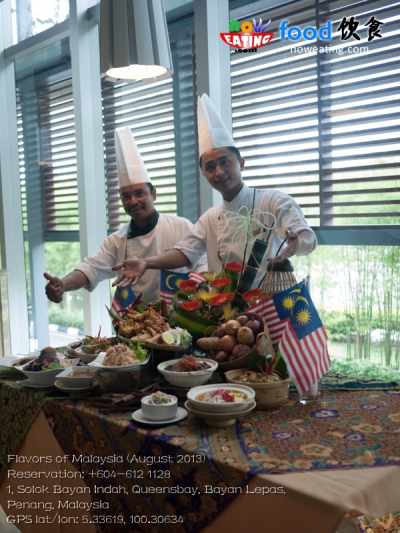 Flavors of Malaysia is available during lunch, hi-tea and dinner at Swez Brasserie from 1-31 August 2013:
Lunch: Monday – Friday
12.00pm-2.30pm
RM48++ (adult) RM24++ (child)
Hi-Tea: Saturday, Sunday and Public Holiday
12.00pm-3.00pm
RM55++ (adult) RM28++ (child)
Semi Buffet Dinners: Sunday – Thursday (8-29 August 2013)
6.30pm-10.00pm
From RM48++ per person
Ramadhan Buffet Dinner: Daily (10 July – 7 August 2013)
6.30pm-10.00pm
RM85++ (adult) RM43++ (child)
Merdeka Celebration Hi-Tea (31 August 2013)
12.00pm-3.00pm
RM68++ (adult) RM34++ (child)
August Credit Card Promotions
MAYBANKARD, Standard Chartered Bank, OCBC Bank, CIMB Bank and Citibank card members, guests can enjoy 15% discount for Flavors of Malaysia Semi Buffet Dinner (Monday to Thursday) and Weekend Buffet Dinner (Friday & Saturday) from 6.30pm-10.00pm.
For inquuiries or reservations, please call Eastin Hotel Penang, Swez Brasserie at +04 612 1128