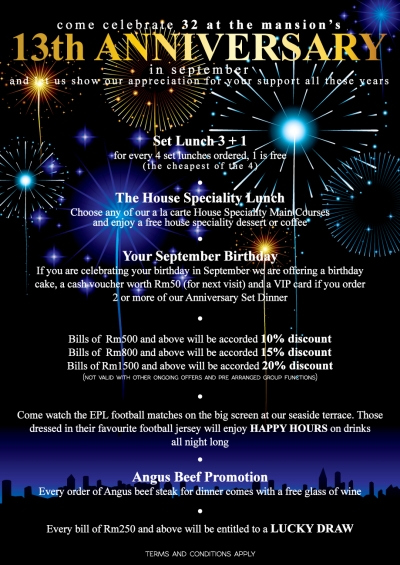 In conjunction with 13th Anniversary, 32 at the Mansion is pleased to offer you a series of promotion from 1-September to 30-September 2013.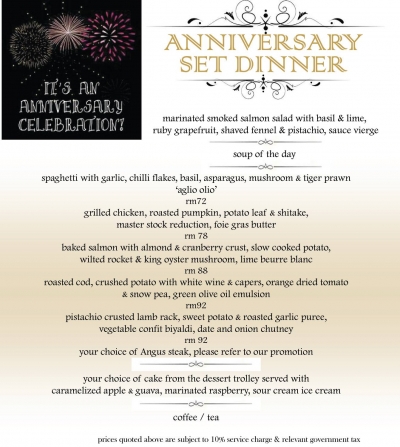 Basically, here's the deal:
Buy 3 set lunches free 1 (Free on the one with lowest price)
Buy any house speciality lunch and get a house speciality dessert or coffee for free.
If you order two or more Annual Set Dinner and your birthday falls on September, you will get a birthday cake, a cash voucher of RM50 (for next visit), and VIP card for free.
More spending, more discount:
– RM500 = 10% discount
– RM800 = 15% discount
– RM1500 = 20% discount
Come and watch EFL football matches at seaside terrace. Those wearing jersey of their favourite team will entitle HAPPY HOURS on their drinks all night long.
Every order of Angus beef steak dinner comes with a free glass of wine.
Spend RM250 and above to entitle for lucky draw.
Introduction of 32 Mansion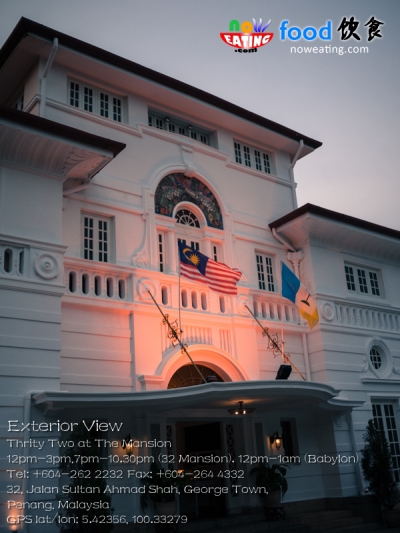 Established in 2000, this pork-free restaurant is set in a beautiful 1920s Italianate villa by the sea, near the Eastern & Oriental Hotel.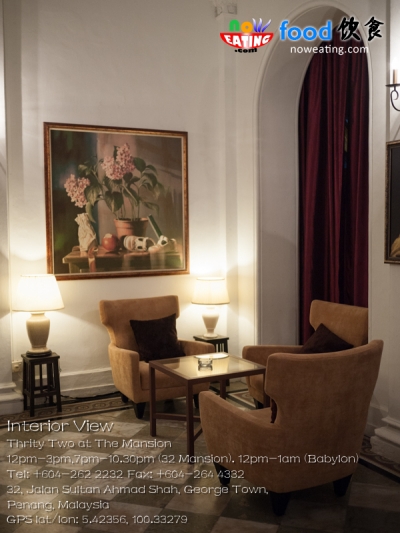 Your dining experience will be enhanced by the quiet elegance of the decor.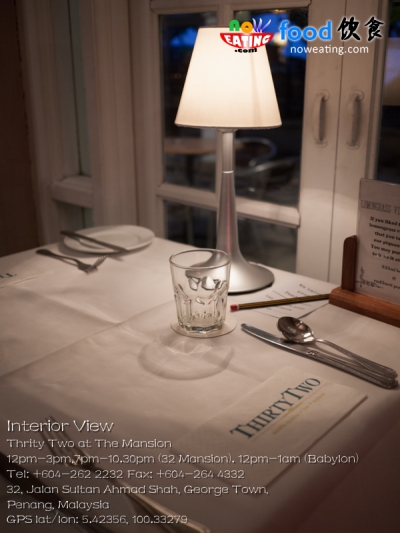 There is a lounge area for cocktails and pre-dinner drinks. A private room for 12 to 14 people is available, as well as a gazebo also a private that can seats a maximum of 20 people.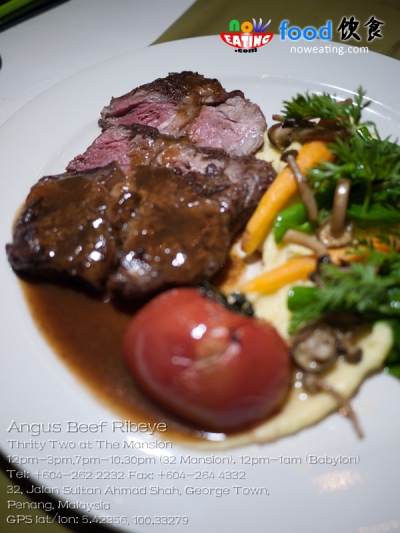 The restaurant offers a Western menu, with a smattering of Asian dishes. This menu is comprehensive, with good and fine choices. There are some house speciality dishes which are interesting and worth trying which includes Crab laksa, Six spiced marinated BBQ chicken, slow cooked lamb shank, oven baked cod, charcoal grilled angus beef (various cut), Sticky toffee pudding and etc. Also on offer is a good selections of Old and New World wine. There is a set menu for both lunch and dinner as well as a rather extensive a la carte menu.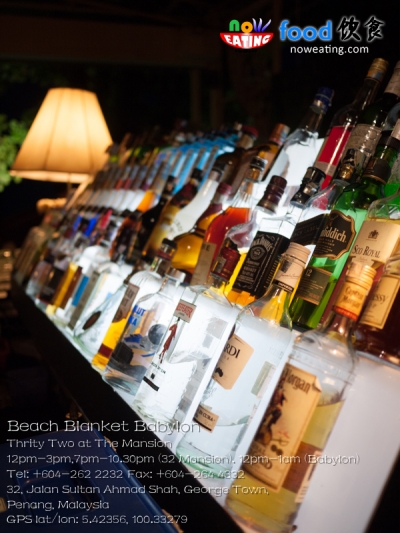 Outside, in the garden by the sea, there is Beach Blanket Babylon the only beachside cafe in the heart of Georgetown, which is basically a bar and a cafeteria offering a tasty menu of Western and Asian dishes for al fresco dining. It is open throughout the day.
For detailed review on their food, kindly visit this post.