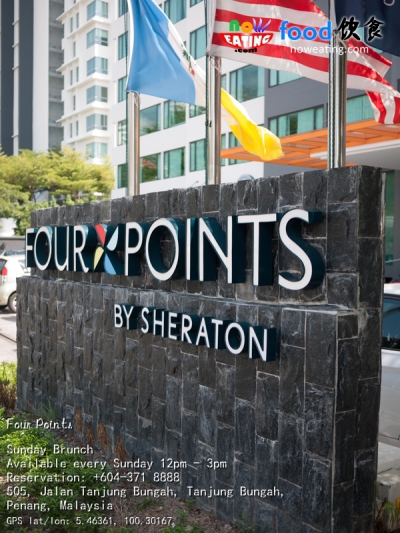 After the previous Chinese New Year review, it is time for another Four Points by Sheraton food review – the new Sunday Brunch buffet designed for whole families.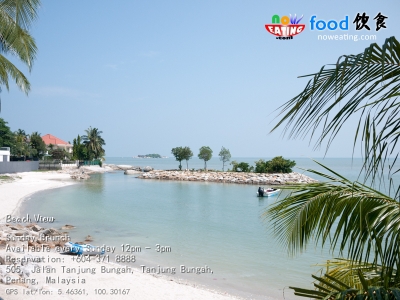 Whenever I walked into Four Points, I couldn't help myself but had a breathtaking beach view first before doing any serious job, regardless at upstairs or downstairs.
Sunday Brunch is available at The Eatery in Four Points every Sunday from 12pm – 3pm. There is no specific theme for this buffet and is a mixture of global cuisine.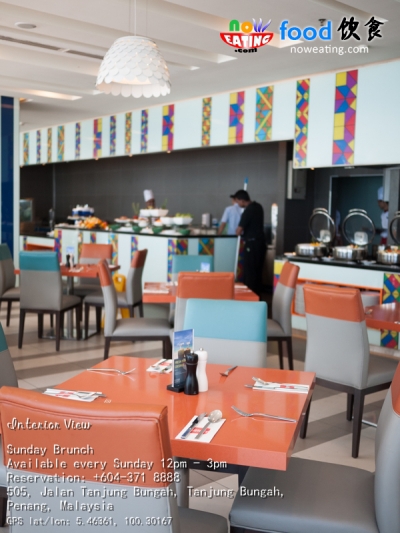 The Eatery is popular as breakfast place for hotel guests. It is able to occupy 150 persons with two dining space – indoor and outdoor.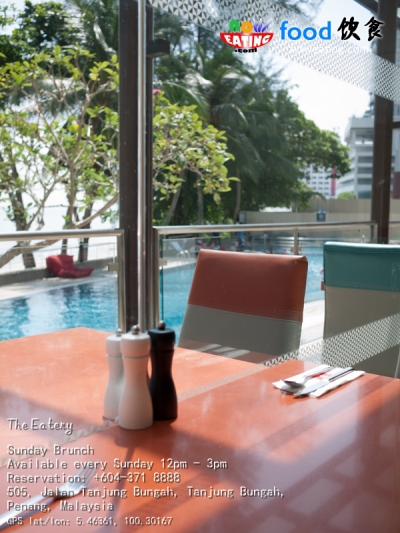 It has nice pool view in which occasionally you will see some pretty girls wearing bikini passing by and you will get yourself "free ice cream". The Eatery is opened from 6.30am to 11.00pm with ala-carte menu when they are not serving buffet. Some famous dishes included Sloppy Joe Burger, Seafood Pin Wheel, and Chilli Clam Pasta.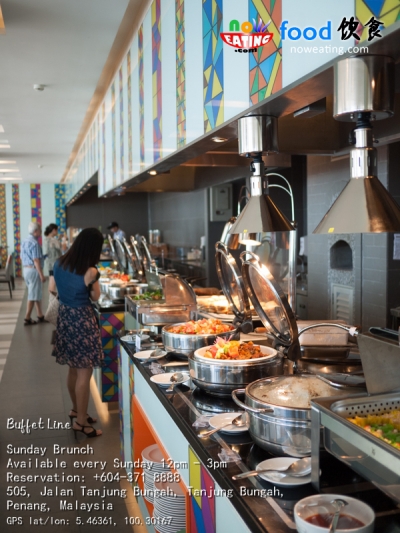 The buffet consists of some hot tray items, sandwich and salad bar, noodle station, fruit and dessert corner. The only "corners" missing are fresh seafood, grill and Japanese corners as seen in some hotels but it is understandable due to its lower price compared to heavy-weight Buffet priced to almost 3-digits out there.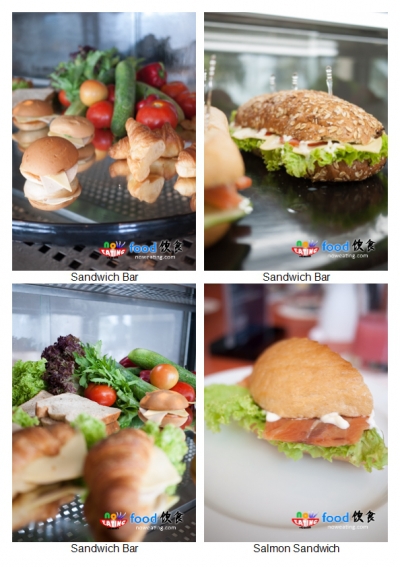 However, if your eye is sharp enough, you will find some hidden gem such as smoked salmon in Sandwich Bar.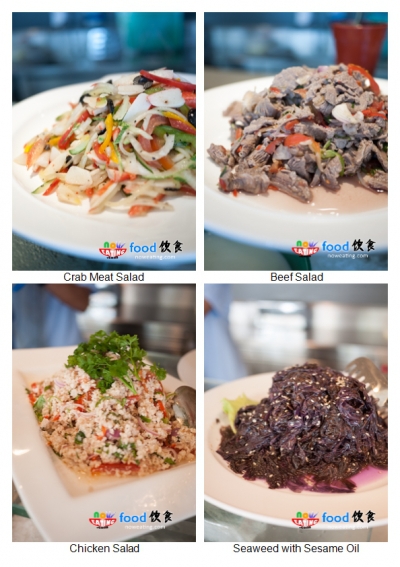 I am expecting more in their salad bar such as some cold platters (e.g. smoked duck, chicken/turkey ham) which work best as toppings for greens such as rocket. Some local appetizer such as Kerabu is also welcomed.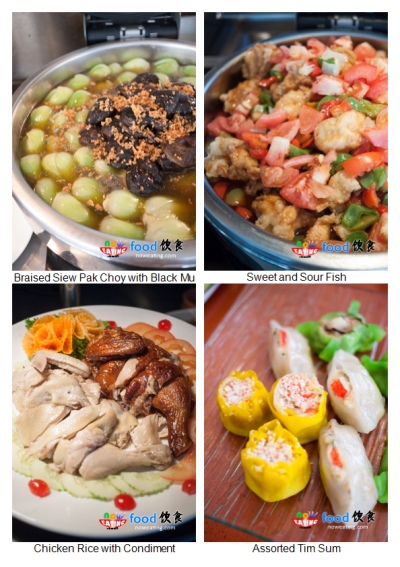 As for the hot tray item, some Chinese cuisine included Braised Siew Pak Choy with Black Mushroom, Sweet and Sour Fish, Chicken Rice with Condiment, and Assorted Tim Sum.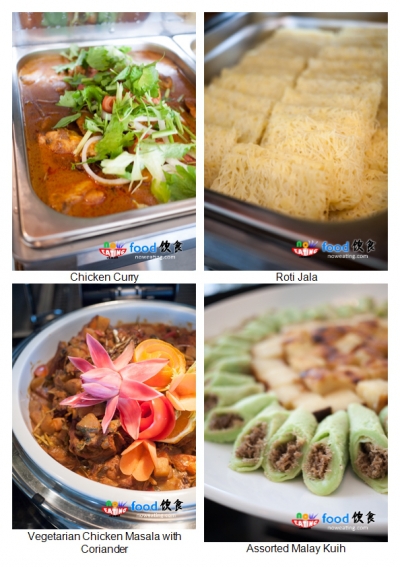 Some Malay cuisine included Roti Jala with Curry Chicken, Vegetarian Chicken Masala with Coriander, and Assorted Malay Kuih. Note that items are not fixed for every Sunday Brunch. Expect some changes during your visit such as Char Kway Teow, Deep Fried Breaded Calamari, and Green Bean Sweet Porridge.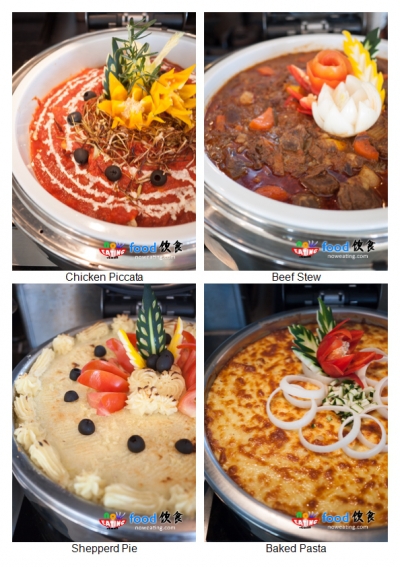 Some Western cuisine included Chicken Piccata, Shepperd Pie, and Baked Pasta. In general, their food tastes good especially on their curry items. Unfortunately we don't have opportunity to test their "Wok Hey" as they are missing out some hot wok items such as Char Kway Teow during our visit.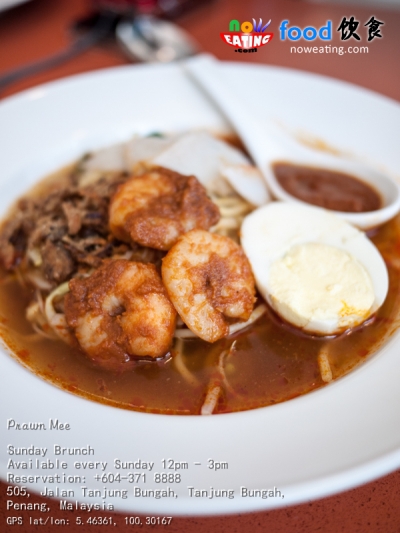 In case the food tastes a bit mild (especially for Penangites who like spiciness), try their Prawn Mee which is prepared hot on the spot. Its spiciness guarantees to let you run to ice cream corner few rounds.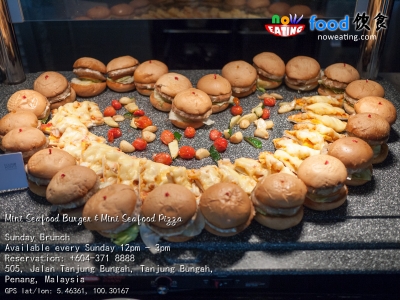 Also available are some main course for kids, such as mini seafood burger and pizza.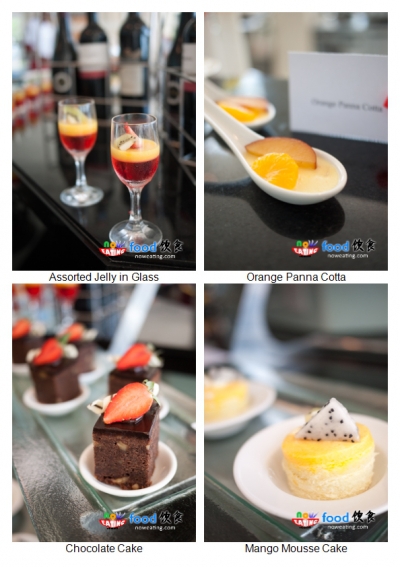 What I liked most is their dessert, especially their Mango Mousse Cake and Longan and While Fungus Dessert.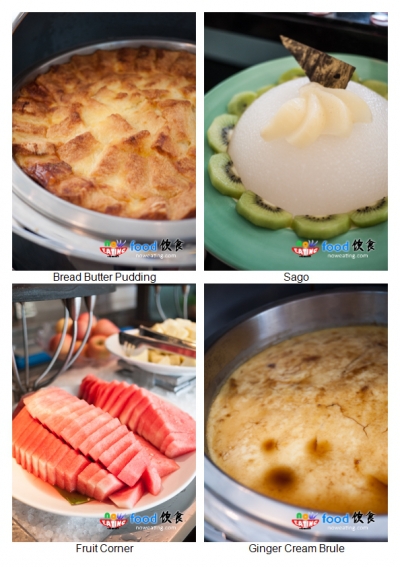 In general, their food is more than enough for each person. In fact, I forgot to try their Ice Kacang as I was too full towards the end of the meal.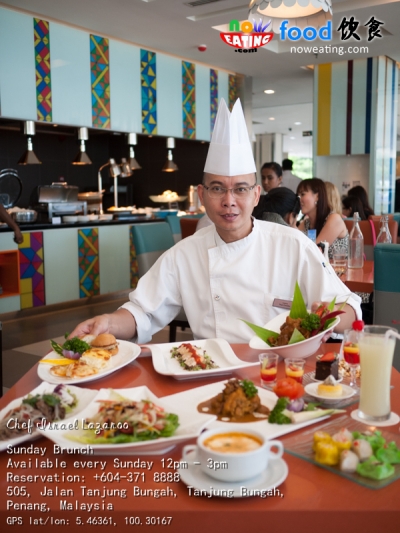 Behind the scene, Chef Israel Lazaroo is the executive chef leading the culinary offerings in The Eatery and The Best Brew of Four Points. The Malaysia-born chef joined Four Points in 24-Feb-2014 with 24 years of culinary experience. His previous working locations included Kuala Lumpur, Petaling Jaya, Indonesia, Singapore, and Shanghai, serving mainly in hotel industry.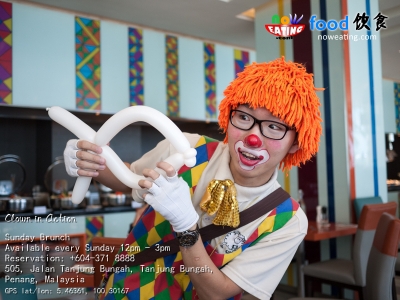 Furthermore, Sunday Brunch at The Eatery is designed as a fun dining place for whole family with kids. During our visit, a clown visited us. He is a friendly young chap who visits every single table and almost every single guest to create balloon animals.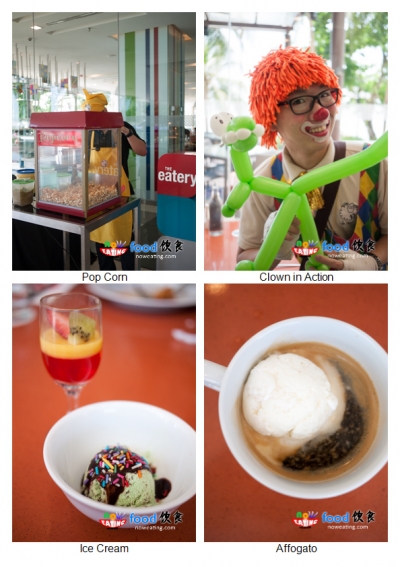 What I got from the clown? A dinosaur balloon animal. Just tell the clown thing you like him to create and he will try its best. Did I mention that they do have a Pop Corn stall outside of The Eatery? Yes, it is part of the buffet. The Affogato? Just dig a scope of vanilla ice cream from the container and press "Espresso" button on the coffee maker nearby dessert corner. Sunday Brunch is in fact, fun.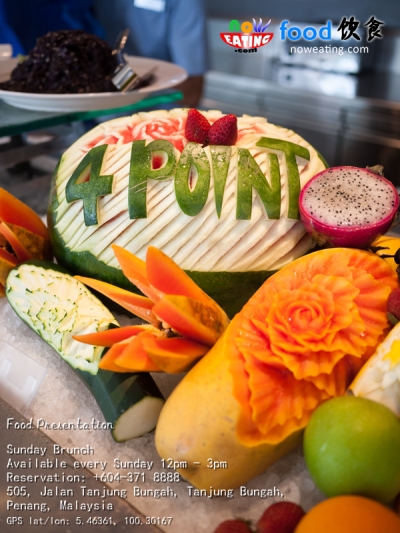 Sunday Brunch is priced at RM60+ per person with:
20% off for Starwood Preferred Guests (SPG) members
50% off for kids up to 12 years old
50% off for senior citizens aged 55 years old and above
FREE for young guests under 3 years old
Up to 50% off for credits card (more details here)
In other words, if you have credit cards, this buffet at a new hotel with one of the most beautiful beach at northern region of Penang island may only costs you RM30+!
| | |
| --- | --- |
| Place Name: | Four Points by Sheraton |
| Cuisine: | Buffet |
| Address: | 505, Jalan Tanjung Bungah, Tanjung Bungah, 11200, Penang, Malaysia |
| Tel: | +604-371 8888 |
| Email: | [email protected] |
| Website: | www.fourpoints.com/penang |
| Working Hour: | 12pm - 3pm (Sunday Brunch) |
| Tax: | 6% government tax |
| Last Visit: | 20140413 |