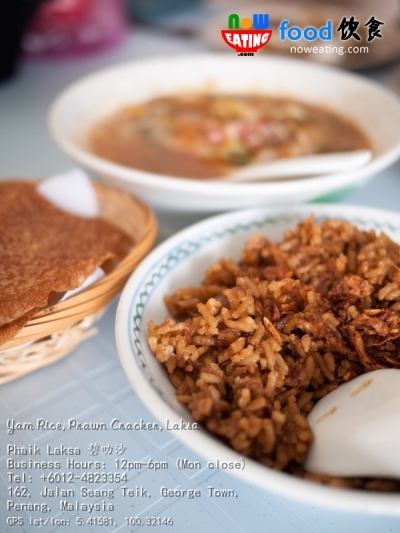 When enjoying laksa, did you come into occasion in which there was still plenty of soup left and you have to "drink" it off? Phaik Laksa comes out with a clever idea – consume it with yam rice, just like eating with a bowl of Kiam Chai Th'ng (mixed pork soup). Trust me, it works!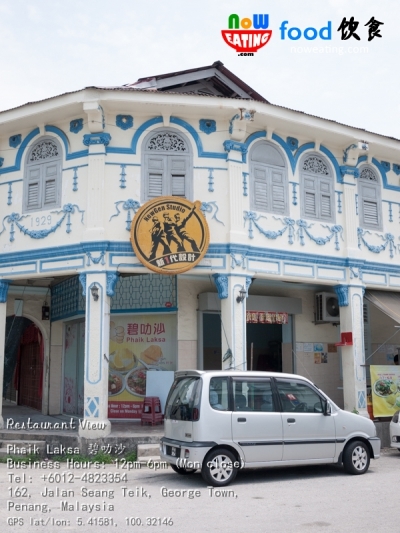 Phaik Laksa is located toward the end of the famous 8 Row shops and near Anson Road Wet Market. Parking-wise is a bit difficult and you may need to park your car far a bit. The stall only opens from 12pm until 6pm and is closed on Monday. Phaik is the given name of the lady owner who started her own laksa business in year 2011 after returning from foreign country due to company close-down.  The shop itself is a advertisement company and Ms. Phaik uses its corridor to sell laksa.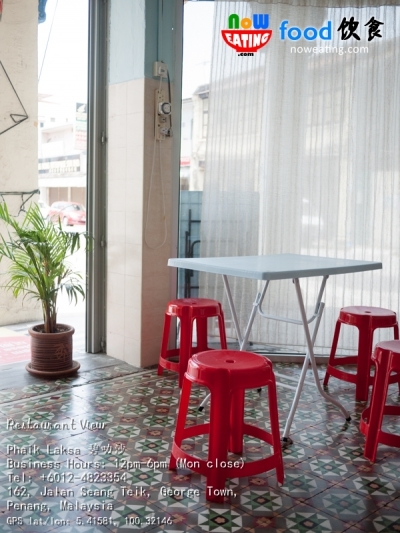 Compared to other laksa stalls at the road side or village houses, Phaik Laksa environment can be considered cozy and comfortable under a hot day.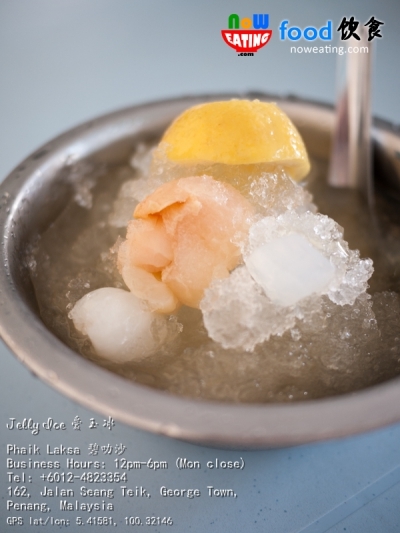 Talking about hot day, you should not miss their signature Jelly Ice 爱玉冰 (RM3.00 small, RM3.30 big) – a simple dessert made with jelly, lychee, longan, nata de coco, and lemon. It was introduced a year later after starting business and the reason the lady owner preferred Jelly Ice than ABC/Cendol was because it is more delightful. I usually went for second bowl especially during hot day.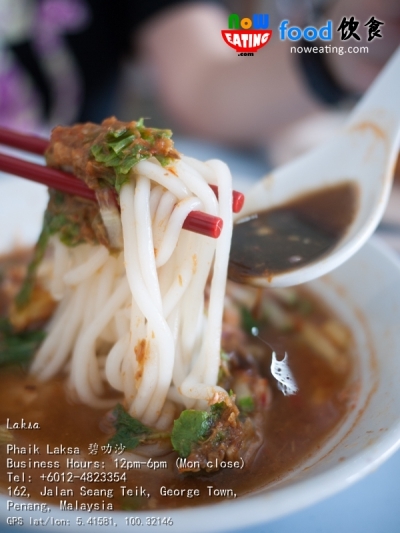 When the stall first opened in year 2011, Ms. Phaik was selling only yam rice and laksa. Taste-wise, Phaik laksa (RM3.50 small, RM4.00 big) is between Penang island laksa and main land. It has little sweetness of the island's laksa and the light gravy from the main land (some island laksas have darker gravy with prawn paste pre-mixed, which also makes the gravy sweeter).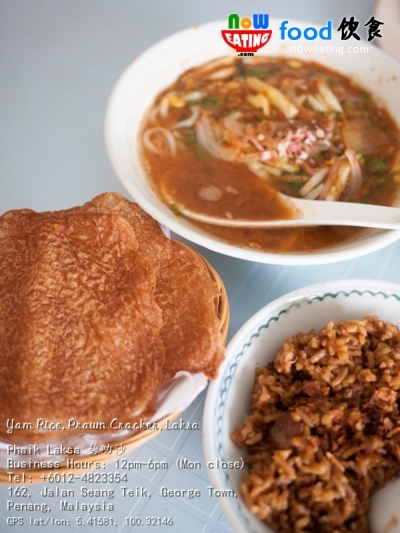 Similar to a mainland laksa, you may enjoy your laksa with crispy prawn cracker (RM0.50 each), either submerge or dip it with soup. The yam rice (RM1.50 small, RM2.00 big)  is similar to those in mixed pork soup stalls – small portion and best consumed with soup. You can order it in set (laksa + yam rice), which is RM0.50 cheaper.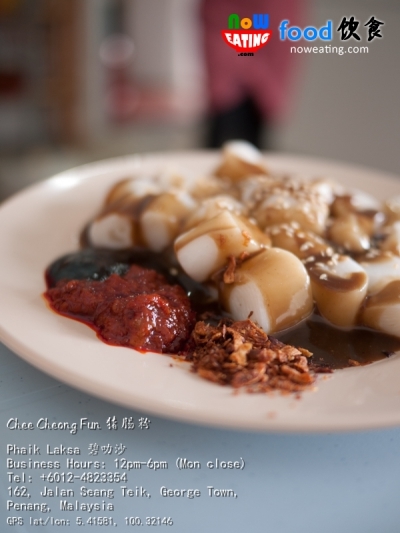 If all these are not enough for you, at the same shop, there is another stall selling Chee Cheong Fun and Curry Puff.  The Chee Cheong Fun tastes good even though the best still goes to the one at Island Glade.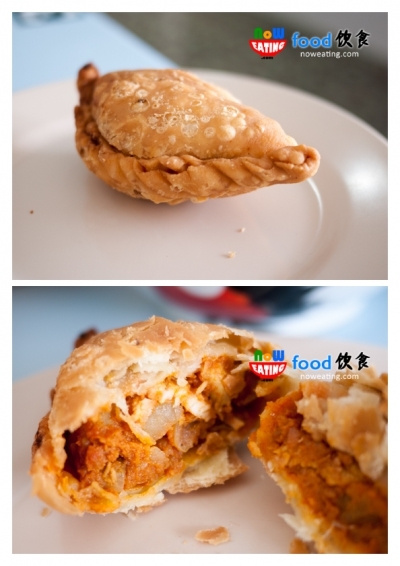 The Curry Puff is stuffed with generous amount of ingredients such as potato, onion and shredded chicken.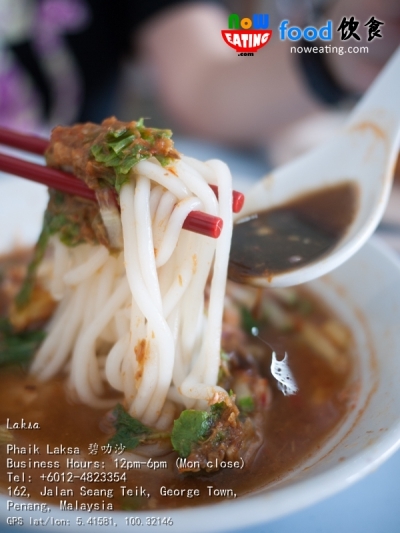 As a mainland person, I am pretty satisfied with Phaik Laksa as it has some "home" taste plus the sweetness of the island laksa.
| | |
| --- | --- |
| Place Name: | Phaik Laksa 碧叻沙 |
| Cuisine: | Chinese |
| Address: | 162, Jalan Seang Teik, George Town, 10400, Penang, Malaysia |
| Tel: | +6012-4823354 |
| Working Hour: | 12pm-6pm (Monday close) |
| Tax: | No |
| Last Visit: | 20140608 |