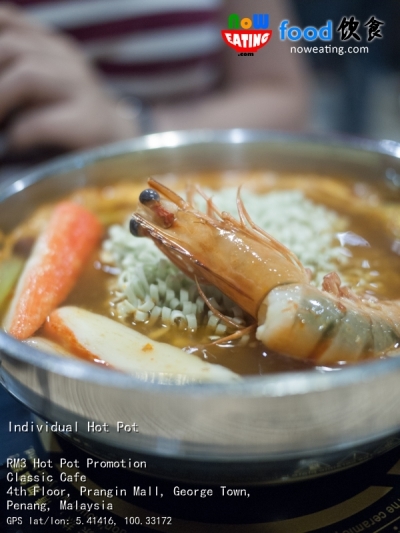 We came across an article on Guang Ming Daily regarding an affordable place for hot pot in George Town and decided to give it a visit. We couldn't believe our eye when we were told that an individual hot pot, which usually priced at RM10++, was priced at RM3 at Classic Cafe in Prangin Mall.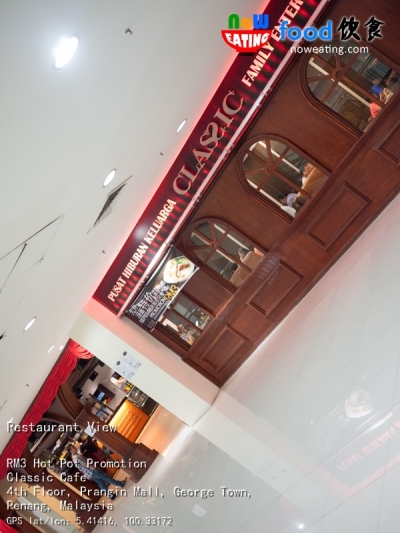 Classic Cafe is located at 4th floor of Prangin Mall, same side where Parkson is located.We had difficulty in allocating it but eventually found it. It is part of an entertainment center and is positioned for Prangin Mall staffs initially with little to none marketing effort being made.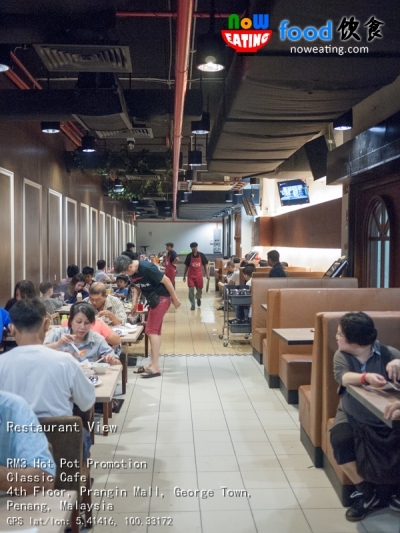 Each table has 4 individual induction cooker. For a group of less than 4 persons, you may need to share table with other customers. When both of us arrived, the cafe was full and we had to wait for a table to be cleared.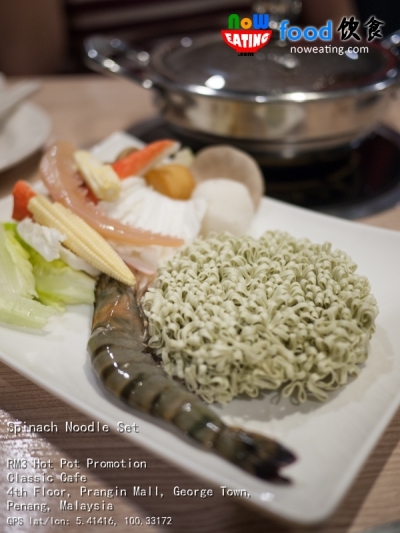 Each individual set comes with a noodle of your choice including King Noodle 帝王面, Spinach Noodle 菠菜面, Maggi Noodle, or Yellow Noodle. Other ingredients include fresh prawn, some fish products, and some vegetables.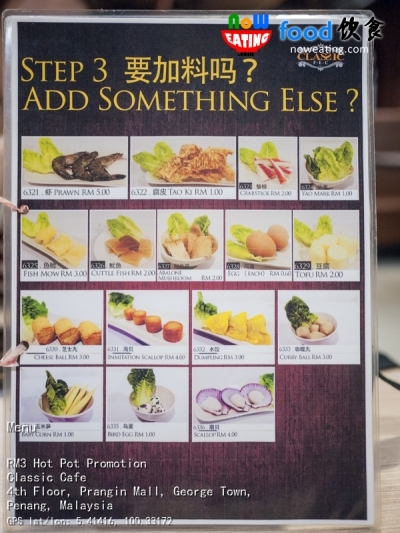 Of course, you can always make some add-on.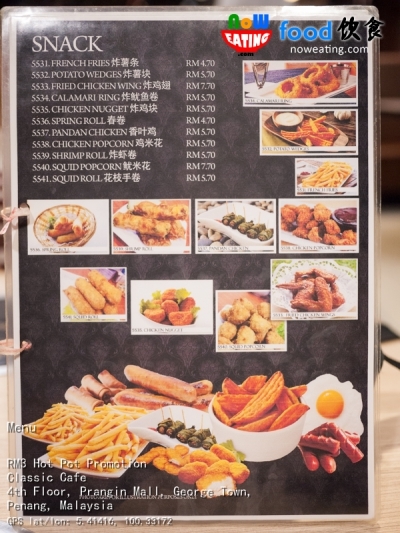 Also available are some snacks.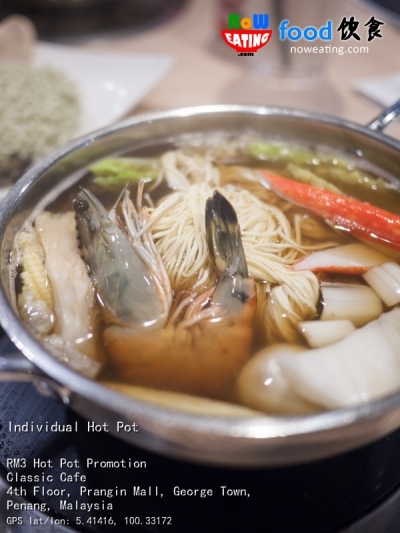 The hot pot comes with a choice of Prawn Soup, Tom Yam Soup, Chicken Soup and Herbal Soup. We selected Prawn Soup and Herbal Soup. When your ingredients arrive, a "soup filler" staff will attend to you and ask the type of soup you like. The soup is refillable.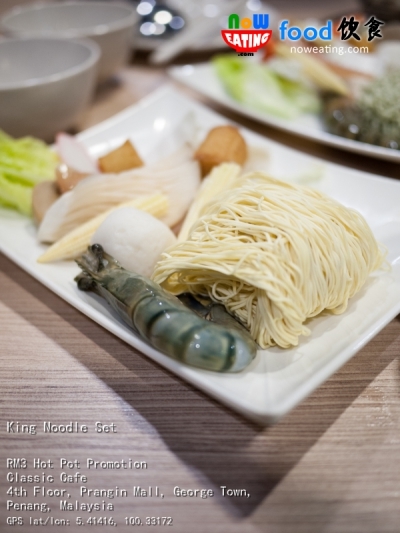 We pretty much enjoyed the hot pot. However, expect to be very thirsty after the meal due to "Ajinomoto". Service quality was pretty much mixed. We were greeted by a friendly staff but somehow have to wait for quite some time for our food and tableware to arrive. Even our tableware arrived "wet" and we had to dry it ourselves. It seems that each staff has his own job role in this cafe and you cannot simply ask the soup filler to clean up table for you.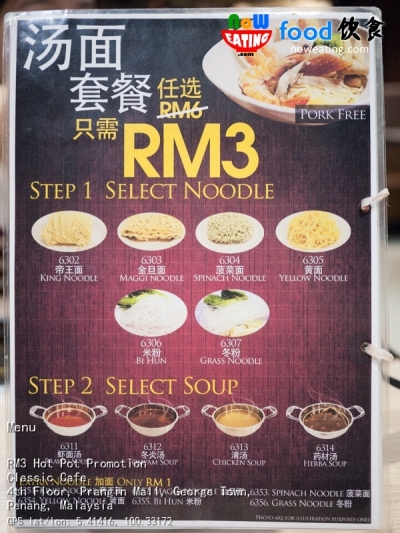 Even after the promotion period, the price will be reverted back to only RM5 or RM6. We found it to be pretty reasonable.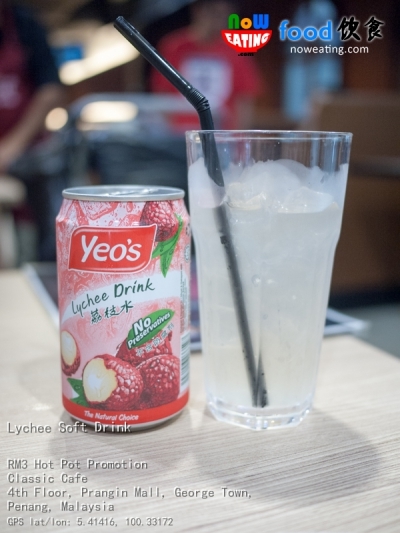 Both of us spent RM8.50 that evening including a soft drink. Seriously, at the price of RM3, we really couldn't complain much. Even a simple plate of economic rice also costs more than that nowadays. According to the owner, this is almost the cost price. If you wish to enjoy this offer, hurry before the promotion ends.
| | |
| --- | --- |
| Place Name: | Classic Cafe |
| Cuisine: | Chinese |
| Address: | 4th Floor, Prangin Mall, George Town, Penang, Malaysia |
| Working Hour: | 12pm - 10pm |
| Tax: | No |
| Last Visit: | 20141124 |