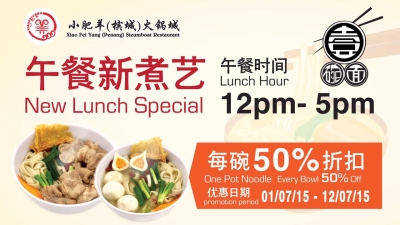 Update 28-Jun-2015: Get 50% discount for the new noodle series One Pot Noodle 壹碗面 lunch menu!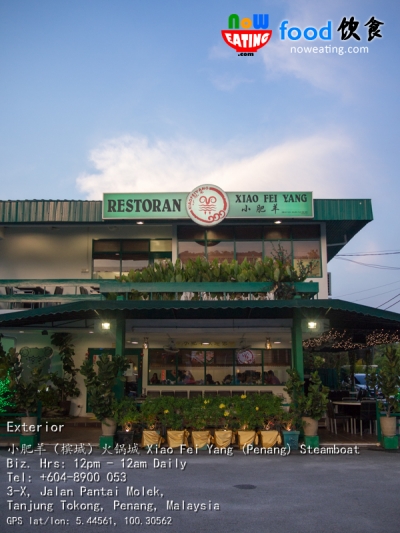 Xiao Fei Yang 小肥羊 – a restaurant we passed through several times when passing by Tanjung Tokong, Penang but did not have a chance to visit it until recently. The restaurant opens since 23-09-2013 and is specialized in Mongolian style steamboat (hot pot).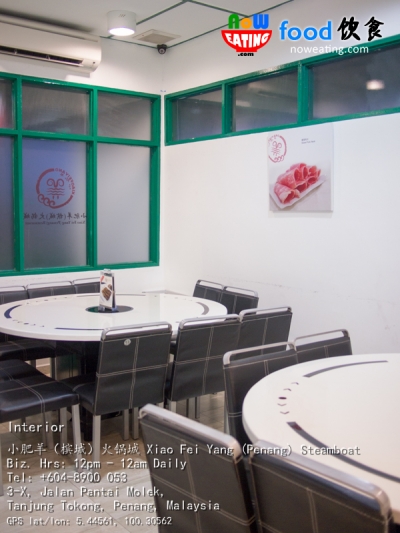 Those living in Kuala Lumpur may notice similar restaurants there. Yes, they do have outlets in KL but with slightly different menu. Tanjung Tokong outlet can be easily noticed from the main road and is nearby Starbucks.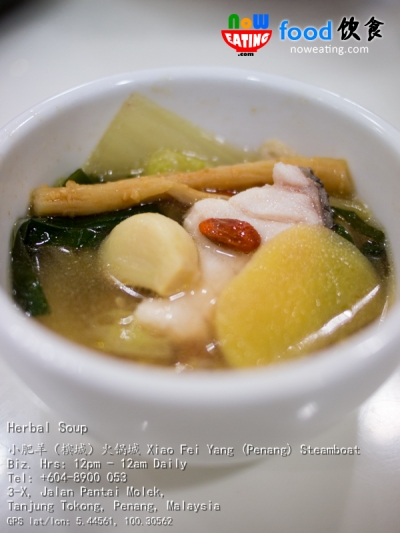 The moment we walked into the restaurant, we were surrounded by aromatic herbs in the air. Yes, almost all tables ordered their signature soup bases – the herbal soup made of 20+ herbs and ingredients such as spring onion, red date, Angelica Root 当归, Salvia Root 党参, Goji 枸杞, Liquorice 甘草, Citrus 陈皮, Sichuan Lovage Rhizome 川芎, and etc.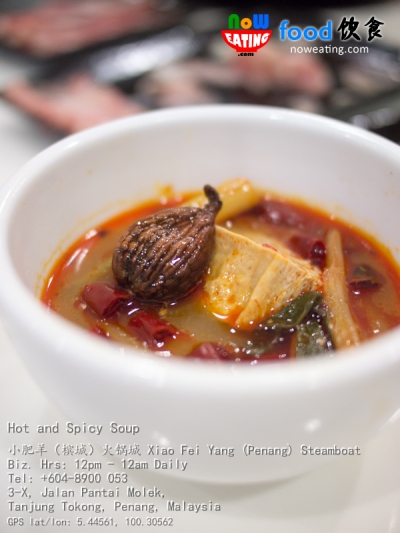 From our observation, XFY is focusing on quality rather than quantity. First of all, they only serve two types of soup base – Herbal Soup and Hot and Spicy Soup. The Hot and Spicy Soup is not the one commonly found in Taiwan, but is Mongolian red pot made of not 20, not 30, but 40+ ingredients including Tsaoko 草果, Cumin 孜然, Cardamon 白扣, Clove 丁香, Spicy Hot Chili 麻椒, Paprika 花椒 and etc.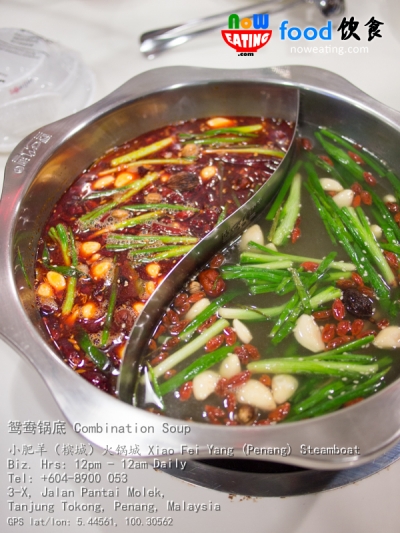 As the name applies, Hot and Spicy Soup (RM28++) is really hot and spicy. Personally, we prefer herbal soup. Combination soup is also available at the price of RM27++. Each pot is topped with ingredients as mentioned above and is quite tasty even without any additional ingredient in it. Among hot pot restaurants in Penang, XFY is perhaps the only hot pot/steamboat restaurant with the most natural ingredients in their soup. Free refill is available but the taste will not be as rich as the first round as some of those herbs are already in customers' tummy.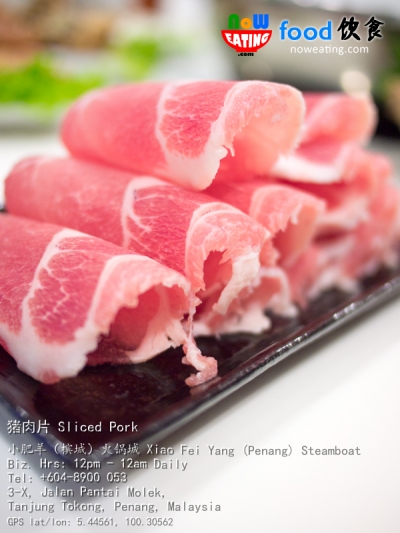 The best ingredient to go with the hot pot is of course their sliced meat or better known as Shabu-Shabu series such as mutton, beef and pork. For sliced pork, XFY recommends Sliced Pork Neck 猪颈肉 (RM17++) which has less fat and easier to digest.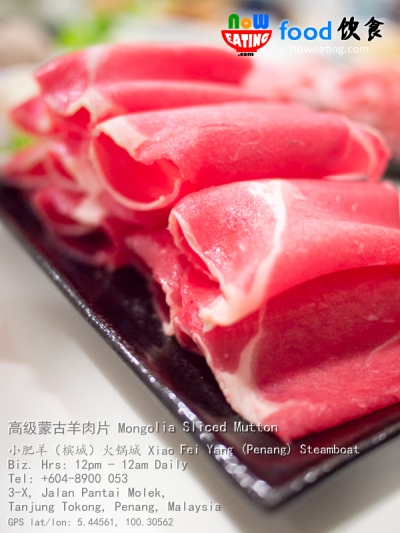 Sliced Lamb is XFY signature dish in which they can be further derived into three types:
高级蒙古羊肉片 Mongolia Sliced Mutton (RM24++) – from young lamb with fine texture, less gamey and high protien,
羊肩肉片Sliced Lamb Shoulder (RM19++) – chewy with less fat.
羔羊肉片 Sliced Mutton (RM18++)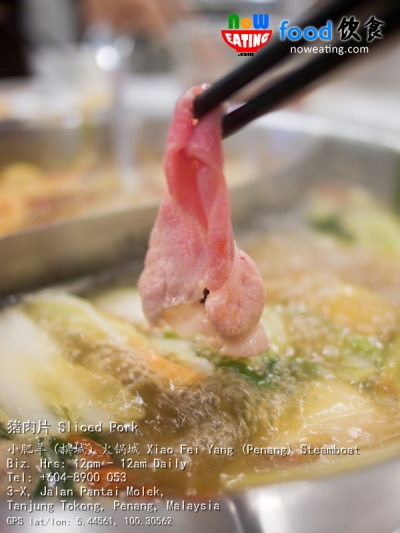 The correct way to enjoy it is to use your chopstick, pick one, and rinse it in the soup until it changes its color from pinkish to pale white, then dip it with sauce and eat it. Do not throw the whole plate into the hot pot as this will make cause the meat to be overcooked, not to mention "polluting" the whole pot with gamey taste of lamb.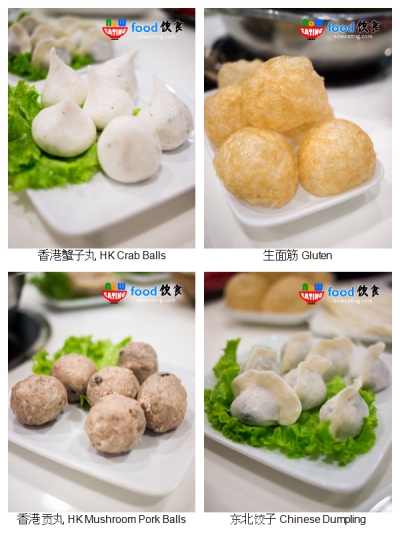 During our visit, the owner recommended us to try out some of their specialties instead of commercial products commonly found in other restaurants. 东北饺子 Chinese Dumpling (RM6++) is their homemade dumpling using high quality flour and filling made of chives and minced meat. We also enjoyed their 香港贡丸 HK Mushroom Pork Balls (RM10++) which was juicy and springy. The only thing missing here is a table tennis table.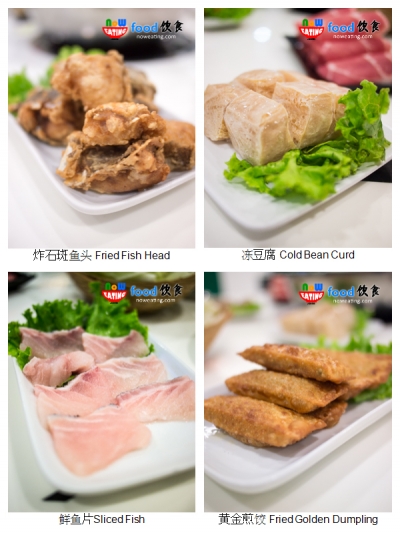 Other quality ingredients we ordered included Fried Fish Head, Sliced Fish, Cold Bean Curd, and Fried Golden Dumpling. Cold Bean Curd is a must-try as it goes well with hot pot whereas Fried Golden Dumpling can be consumed immediately.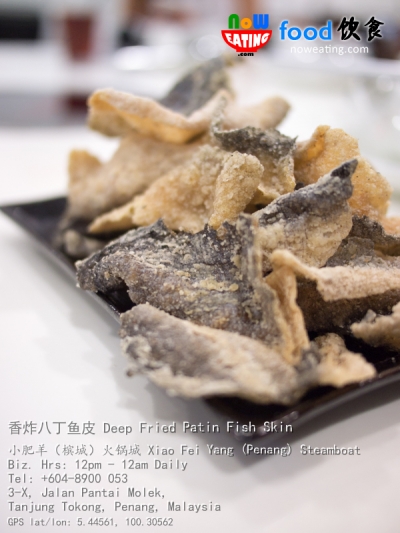 The same applies to 香炸八丁鱼皮 Deep Fried Patin Fish Skin (RM10++) which can be consumed immediately and is pretty crisply and unstoppable. A rare dish hardly found in other restaurants.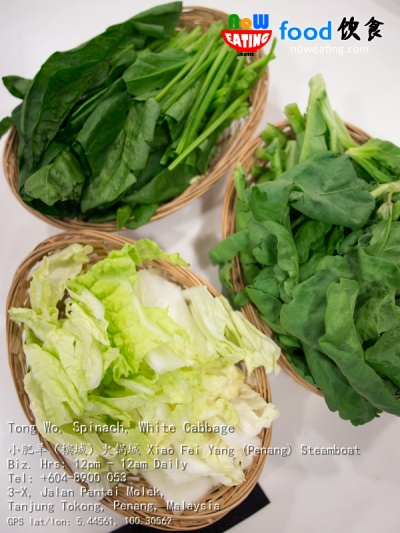 As for vegetables, personally, we liked 茼蓲 Tong Wo (RM6++). If you do not like the strong taste of Tong Wo, Spinach or White Cabbage are good alternative.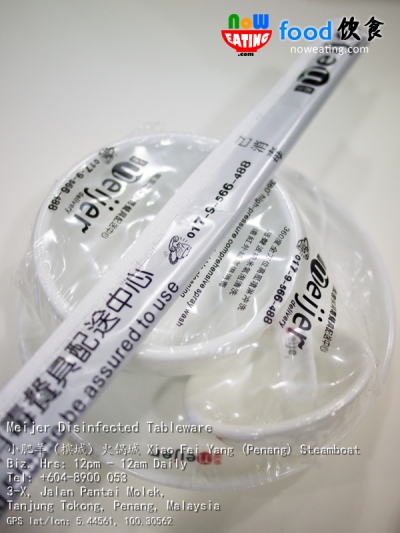 Dining in XFY is like dining in some fine dining restaurants in modern China, in which the tableware is "outsourced" to a company called Meijer. The tableware is carefully washed, disinfected, and packed at vendor side before re-sending back to XFY. Each set costs RM1. Paying for tableware? It may need some times to adapt to it.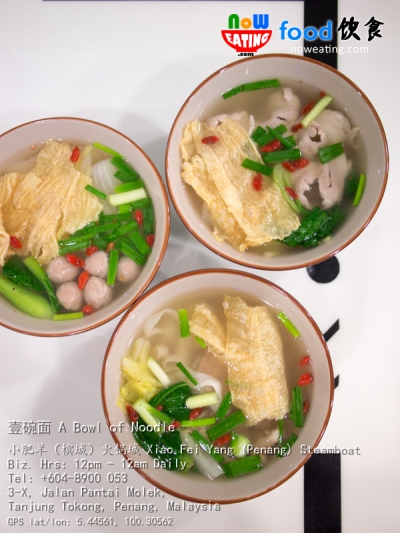 Before we forget, starting from 1-July-2015, XFY Penang is introducing noodle series in the afternoon, from 12pm – 5pm for busy people who do not have time to enjoy steamboat in the afternoon.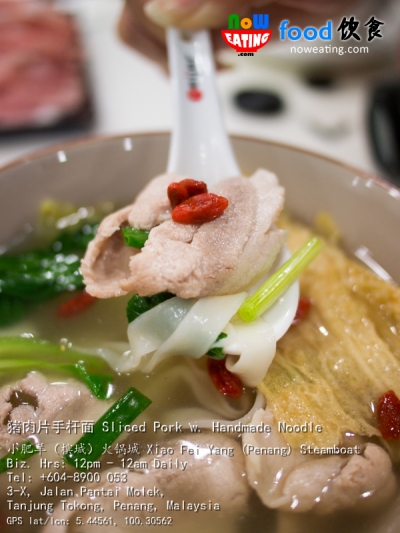 Customers can further customize their noodle and ingredient. For the noodle, we recommend their home made noodle 手杆面. Price varies depending on the main ingredient selected (up to RM14.90++). The soup uses the same ingredients used in hot pot.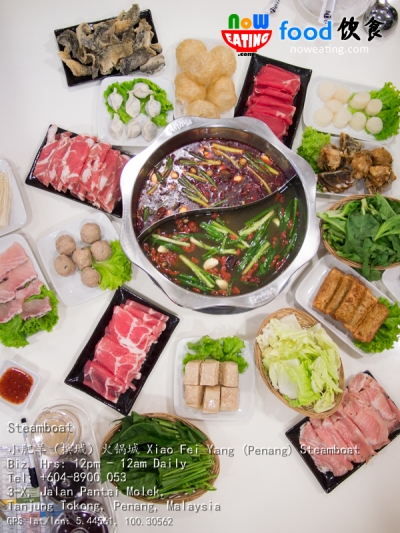 As a whole, XFY is a better quality steamboat restaurant in Penang with its rich herbal soup made of natural ingredients, which is further proven after our meal, that is, we feel less dehydrated compared to other restaurants.  XFY opens daily from 12pm – 12am.
| | |
| --- | --- |
| Place Name: | 小肥羊(槟城)火锅城 Xiao Fei Yang (Penang) Steamboat |
| Cuisine: | Chinese |
| Address: | 3-X, Jalan Pantai Molek, Tanjung Tokong, 10470, Penang, Malaysia |
| Tel: | +604-8900 053 |
| Email: | [email protected] |
| Website: | http://xiaofeiyang.com.my/ |
| Working Hour: | 12pm - 12am daily |
| Tax: | 10% Service Charge, 6% GST |
| Last Visit: | 20150619 |