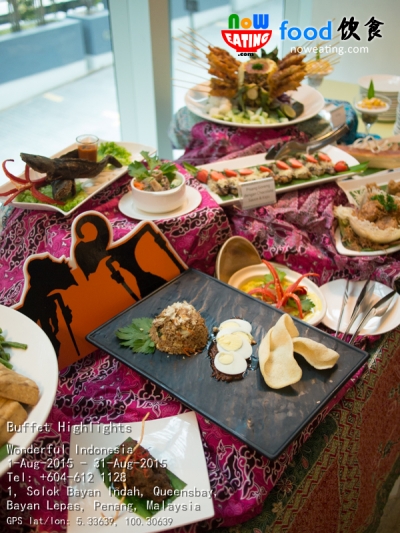 Previously, August was the month for Malaysian cuisine in Eastin Hotel Penang in conjunction with Malaysia's Independent Day which falls on 31-August. This year, the hotel has something different by offering cuisines from neighbor country – Indonesia.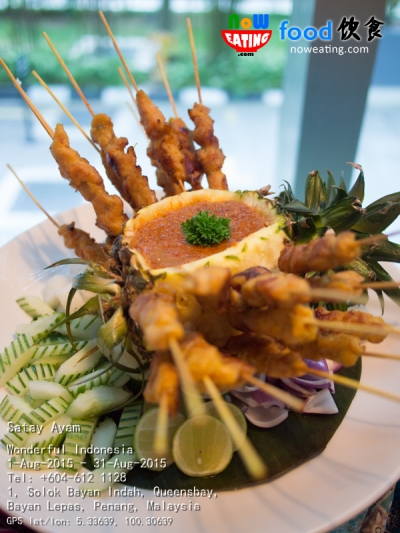 Yes, it is Indonesian cuisine this round. Since Indonesia is just next to Malaysia, you will find some similarities between Malay and Indonesian cuisine, such as Satay Ayam.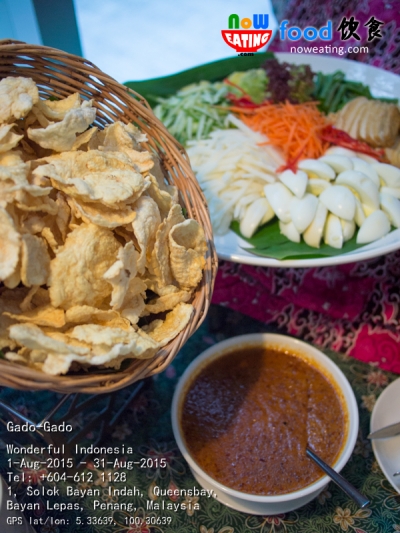 First, let's begin with Indonesian's famous salad – Gado-Gado. It is similar with local Pasembur in which the vegetables and hard-boiled egg are topped with spicy peanut sauce.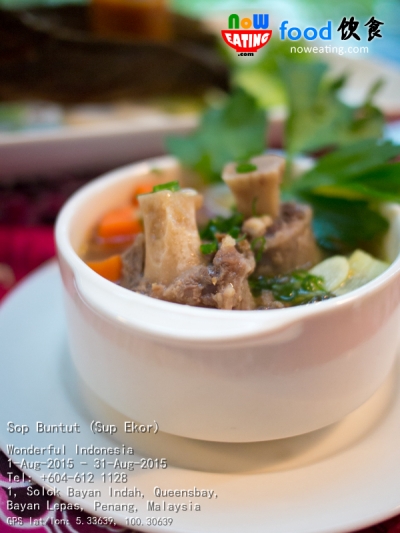 Beef lover will benefit from this buffet lunch available from 12pm – 2.30pm during weekdays. For instance, Sop Buntut is also known as Oxtail soup. If you miss this famous beef item during Ramadan month, here is another chance for you to try out.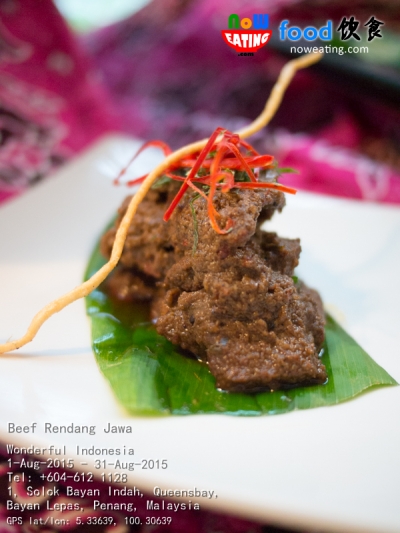 Another beef item we previewed was Beef Rendang Jawa.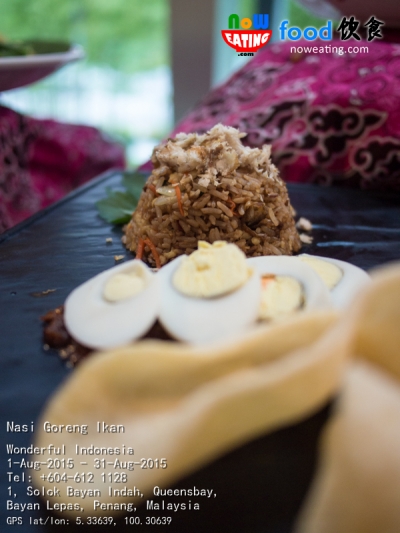 During our preview session, we were being introduced with 13 Indonesian dishes. Out of 13 dishes, we favorited three items with the first one being Nasi Goreng Ikan in which the rice was fried with added moisture from the fresh crab meat.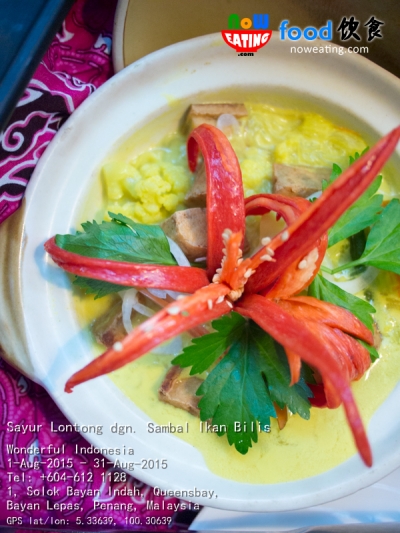 Another recommended dish went to Sayur Lontong dengan Sambal Ikan Bilis. This dish is famous in Jakarta in which the rice cake is stewed with vegetables and coconut milk.
Our third flavourite went to Chicken Bergedil (Chicken Patty) in which the chicken and potato are mashed into a patty before deep frying them. The patty is soft yet not oily to consume.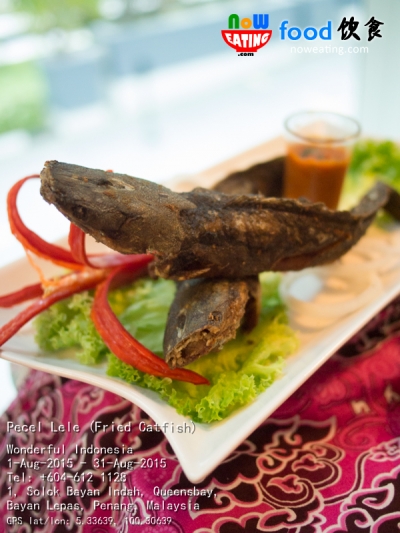 Prefer something wild? Go for Pecel Lele (Fried Catfish). Beware of bone though.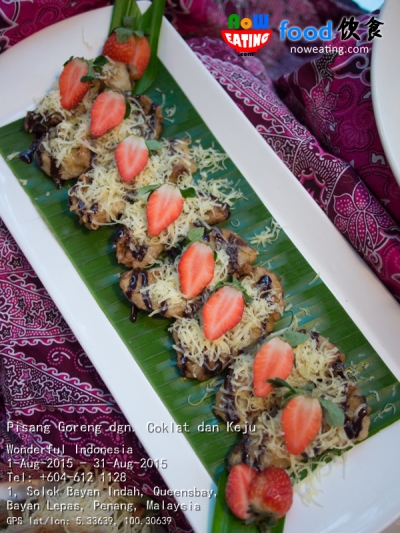 To be honest, we are stranger to Indonesian dessert. The deep-fried Pisang Goreng (Deep Fried Banana), for instance, was as crispy as banana chips and was coated with chocolate and cheese. A recipe which is hardly seen in Malaysia.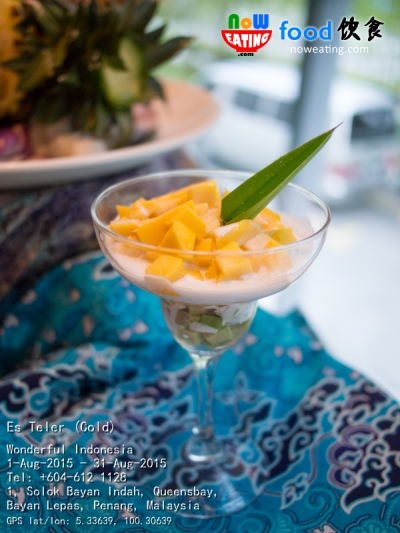 Es Teler (fruit cocktail) is Indonesian version of Tab Tim Krob (a famous Thai's dessert) with rich coconut milk except it is served with mango, avocado and aloe vera.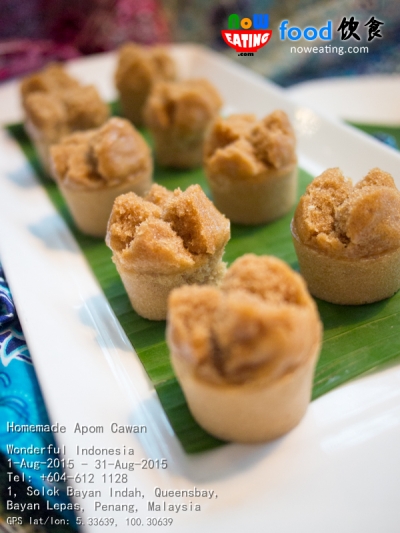 Last but not least, have some Indonesian muffin – Homemade Apom Cawan.
Eastin Hotel Penang's Wonderful Indonesian buffet lunch is available during weekdays from 12 noon to 2.30 pm. Pricing-wise, it is RM66 nett for adult and RM33 nett for children. Senior citizen is entitled for 50% discount.  For reservation, kindly call +604-612 1128.
| | |
| --- | --- |
| Place Name: | Eastin Hotel Penang |
| Cuisine: | Buffet |
| Address: | 1, Solok Bayan Indah, Queensbay, Bayan Lepas, 11900, Penang, Malaysia |
| Tel: | +604-612 1128 |
| Email: | [email protected] |
| Website: | www.eastin.com |
| Last Visit: | 20150723 |