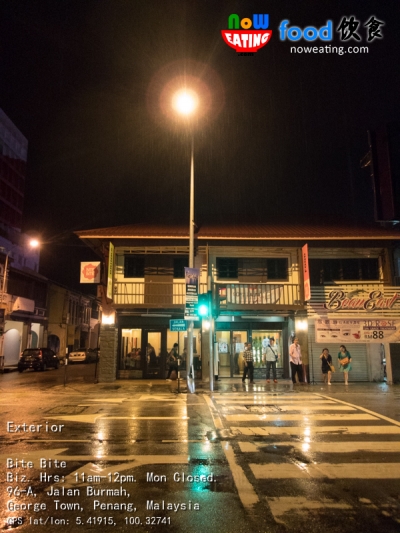 Little Cottage at Burmah Road, Penang was one of the cafes we blogged at early stage and we actually celebrated many events there. Recently, we noticed that both Burmah Road and Waterfall outlets were renamed, probably due to the change of ownership. We thanked Little Cottage for serving us all these while and decided to give the new brand at Burmah Road – Bite Bite a try.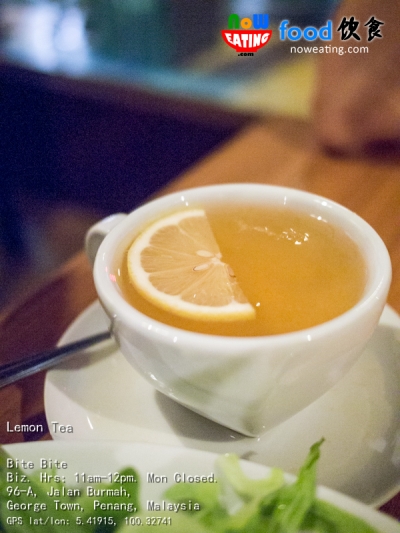 Bite Bite is opened daily from 11am – 12pm and is closed on Monday. The staffs were friendly during our visit. Menu items were limited during soft launch (until 21-Nov-2015) but good thing was that all main course items were priced at promotional rate including a glass of ice/hot lemon tea.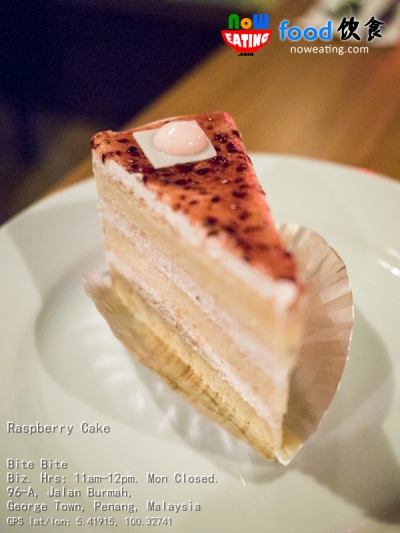 We were pretty hungry and decided to give their homemade Raspberry cake a try while waiting. Taste-wise, it was just OK (a bit buttery, similar to normal cakes sold in bakery). A little "fruitier" would be better.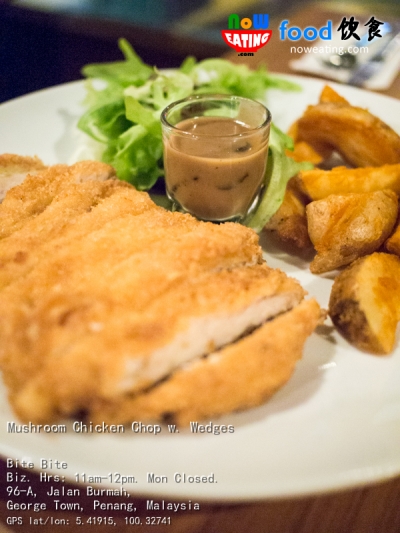 Note that the cafe serves pork. Pizza and spaghetti are also available. During our first visit, we ordered Mushroom Chicken Chop with Wedges. The homemade mushroom sauce tasted good but it was too little for a big chunk of chicken fillet. Fortunately, we overheard that the mushroom sauce can be refilled and we asked for another "shot".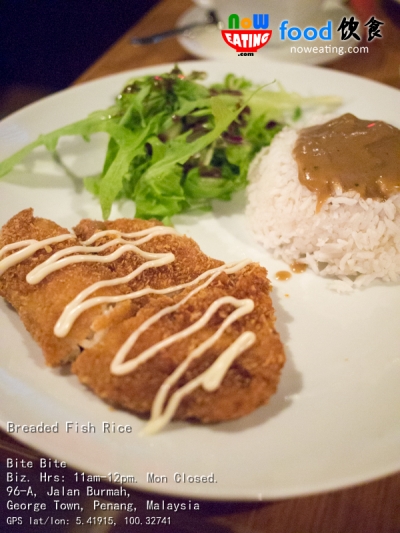 Also, you can choose between wedges or rice. For the second item, we ordered  Breaded Fish Rice. The gravy on the rice was the mushroom sauce while the fish was Tilapia, we believed.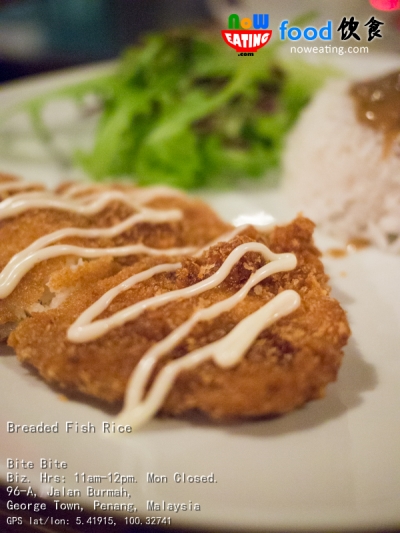 We accidentally ordered two fried items which was against our preference as we usually preferred grilled western food as they are less stuffy after the meal. Still, those breaded chicken/fish were acceptable thanks to non-oily skin and moderate flour being used.
Overall, we were most impressed with their salad including hard-to-find salad rocket with quality similar to fine dining restaurants or 4-star hotels. The secret is that, they have an in-house garden just right behind the main window and the vegetables are organically grown there. As usual, similar to most new restaurants, there are things to iron out such as serving speed and quality. We believe that it will get improved over time. More menu items will be available after the soft launch period.
| | |
| --- | --- |
| Place Name: | Bite Bite |
| Cuisine: | Western |
| Address: | 96-A, Jalan Burmah, George Town, 10350, Penang, Malaysia |
| Working Hour: | 11am-12pm. Closed on Monday. |
| Tax: | Price includes 6% GST |