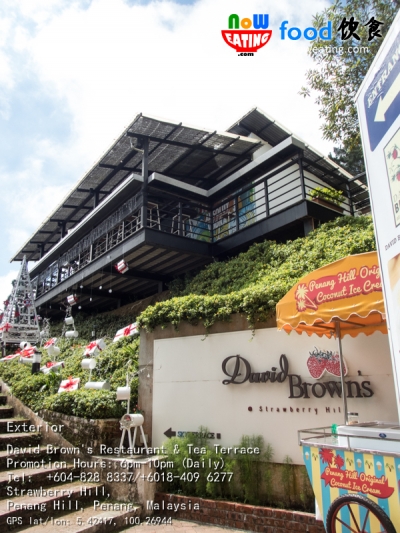 From 1-December to 31-December 2015, David Brown – the semi fine dining restaurant on Penang Hill, is pleased to offer you Christmas full course meal. We visited it recently for the preview session.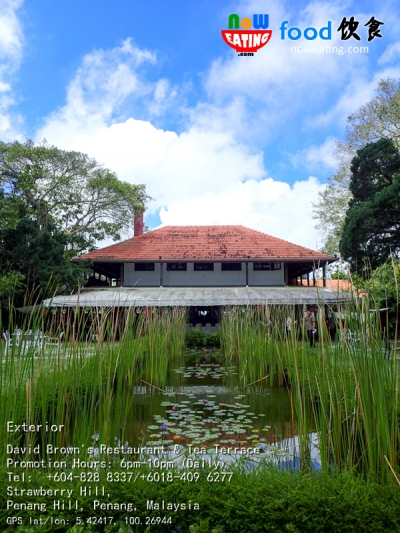 As mentioned in our previous post, the easiest way to get to the top of Penang Hill is by train. The train service is operated from 6:30am – 11:00pm daily. A round trip ticket is RM10 for MyKad holder. Note that the queue can be extremely long during weekends and sometimes it is better to purchase Fast Lane ticket (RM30 round trip) for the peace of mind.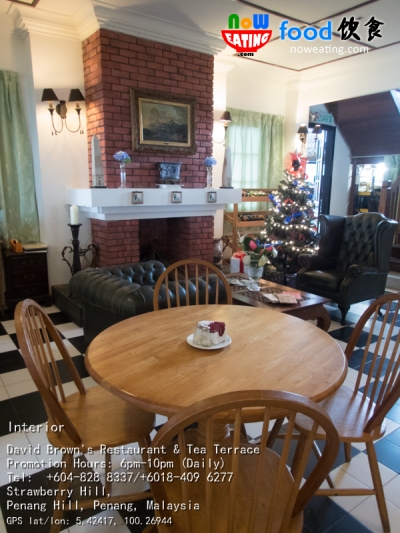 It was our second time visiting David Brown. Compared to last time, some Christmas decors can be seen around the restaurant, indicating Christmas is around the corner.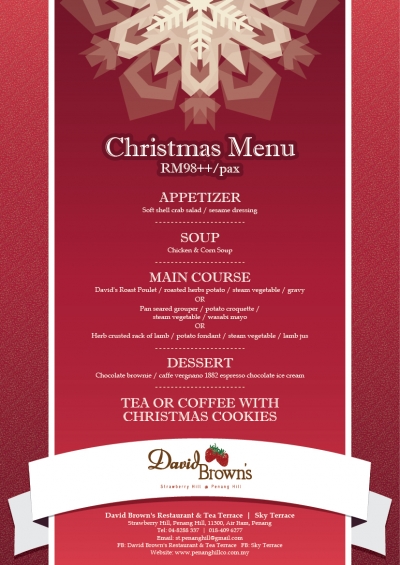 \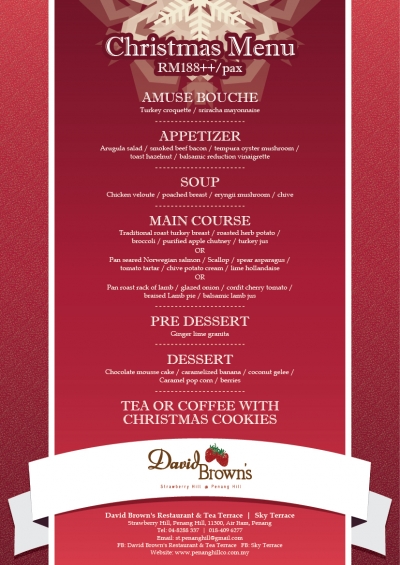 The special Christmas menu is only available for the dinner. There are two sets of menu – the RM98++ menu available daily in the month of December, and the ultimate RM188++ menu during Christmas Eve. For days other than the Christmas Eve, you have an option choose between a la carte or Christmas menu whereas for Christmas Eve (24-Dec-2015), only the RM188++ menu is available.
RM98++/pax Christmas Menu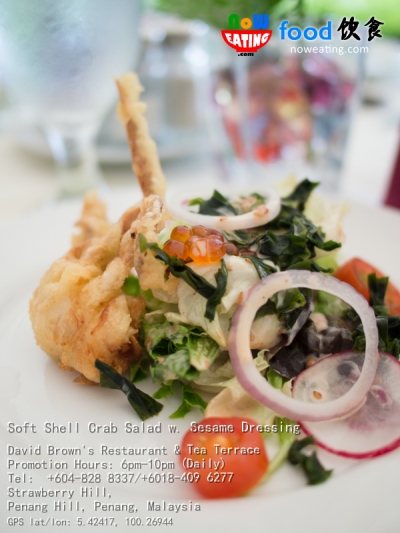 Let's talk about the RM98++ menu first. The 98++/pax menu is a 5 course meal including appetizer, soup, main course, dessert, and tea/coffee with Christmas Cookies. Our meal was kick-started with Soft Shell Crab Salad topped with Sesame Dressing.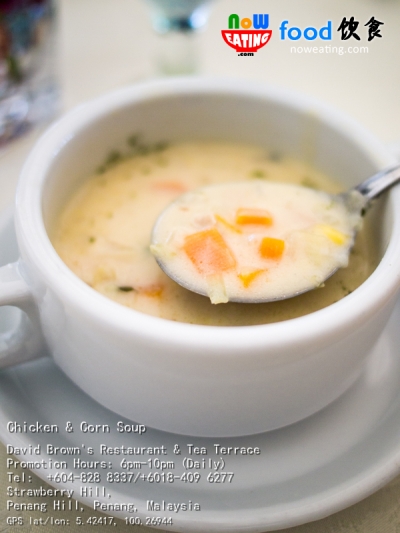 As for the soup, it is the Chicken & Corn Soup  which is similar to Seafood Corn Soup during our previous visit. We were impressed by the way the chefs turn their corns into various unique and delicious soup.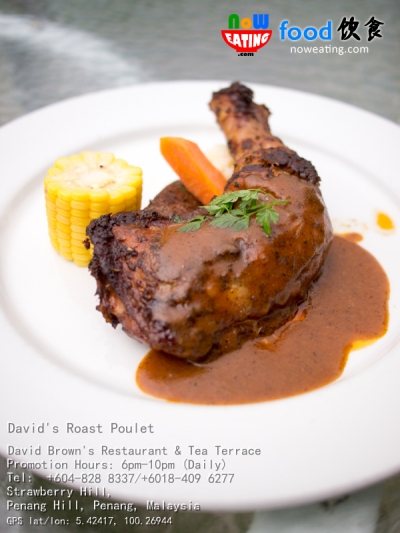 For the main course, customers can choose one from chicken, fish and lamb dishes. David's Roast Poulet comes with herb-infused whole chicken leg with the thick gravy made of more than ten herbs. Herb lovers will enjoy this.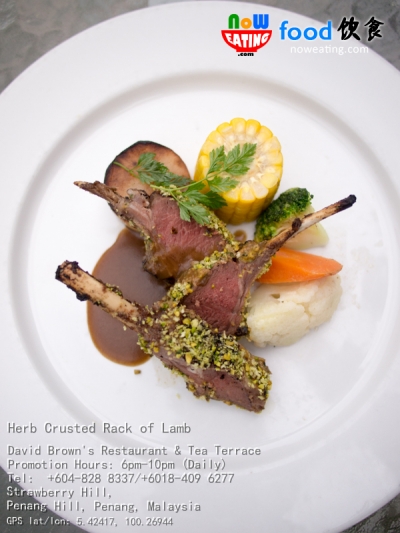 Alternatively, we recommend Herb Crusted Rack of Lamb cooked to medium rare. Served with potato fondant, steamed vegetable and lamb jus.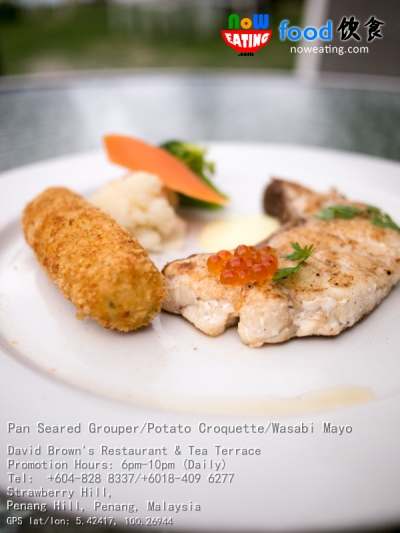 Not a fan of herbs? Try the Pan Seared Grouper with homemade Potato Croquette (deep fried mashed potato similar to hash browns), steamed vegetables, and Wasabi mayo.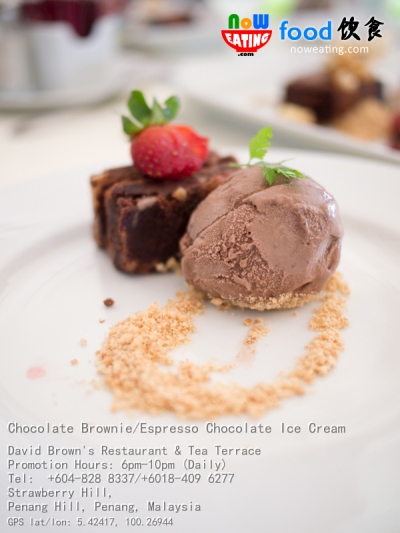 David Brown's never disappoint us with their dessert. This dessert looks like a chocolate brownie accompanied with a scope of chocolate ice cream but once you tried the ice cream, you will notice that it is different from normal ice cream. It is espresso chocolate ice cream made of Caffe Vergnano 1882.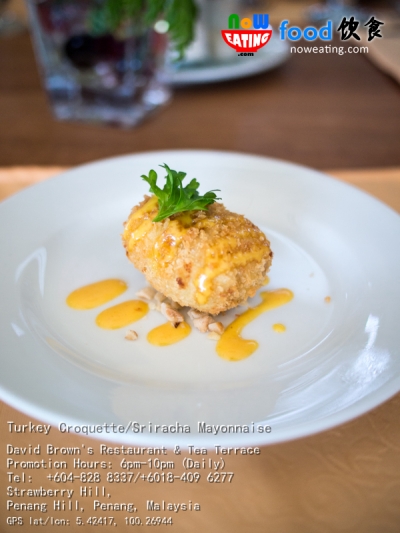 As for the RM188++/pax ultimate Christmas Eve menu, you will be served with 7 course meal including Amuse Bouche – an appetizer you won't find in normal menu and is specially crafted by the chefs for Christmas Eve.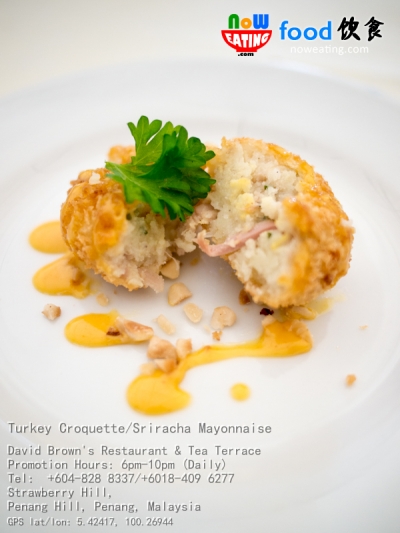 This is Turkey Croquette with Sriracha Mayonnaise. It is similar to Korokke – a deep-fried dish originated from Japan, except this one will tantalize your taste bud thanks to the Sriracha sauce made of chili peppers, vinegar, garlic and sugar to name a few.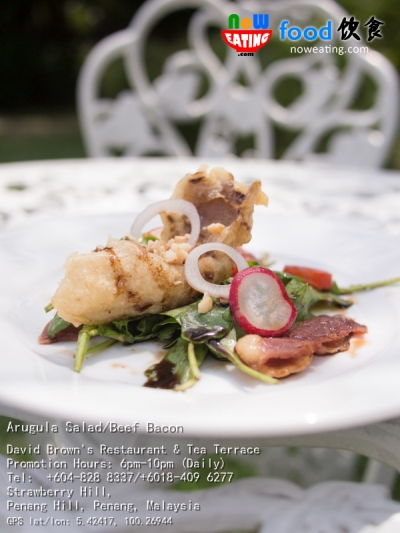 The appetizer is perhaps the only beef item in the Christmas menu consisting of beef bacon, Arugula (rocket) salad, tempura oyster mushroom, toast hazelnut, and balsamic reduction vinaigrette.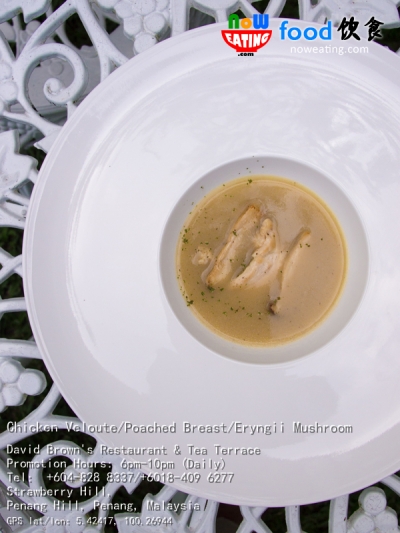 As for the soup, it is David Brown's premium mushroom soup made of chicken veloute (a French butter sauce), poached breast and chive.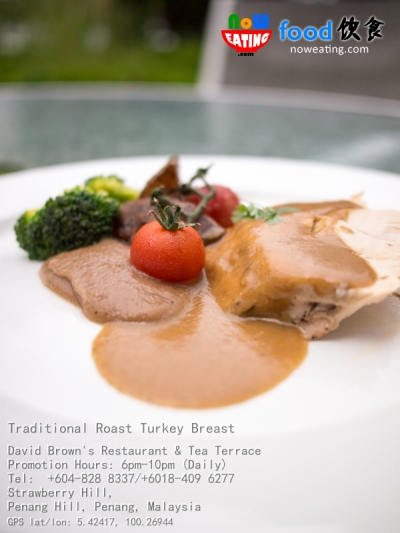 Tired of chicken? Try the turkey instead. Traditional Roast Turkey Breast is made of roasted herb potato, broccoli, purified apple chutney and turkey jus. From the appearance, it looks like another creamy food but the apple chutney sure will delight your day.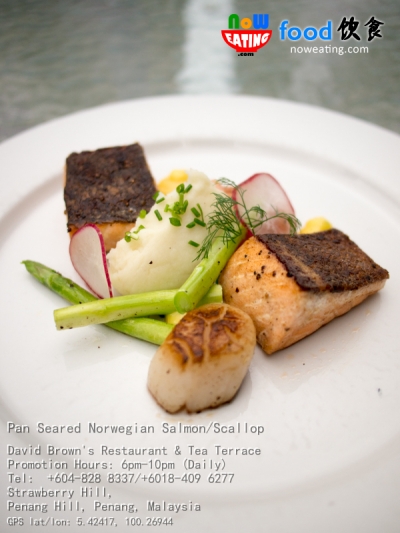 Another main course to select from is the Pan Seared Norwegian Salmon and Scallop. Served with Spear Asparagus, Tomato Tartar, Chive Potato Cream and Lime Hollandaise.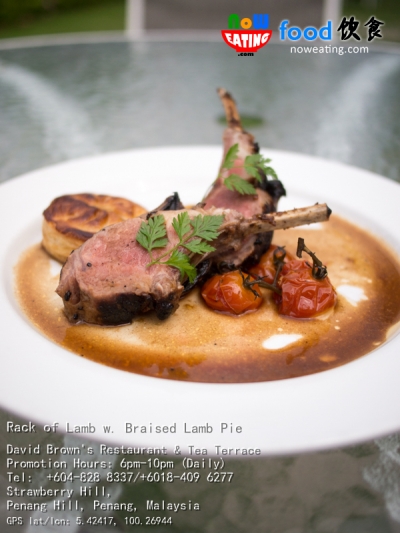 Compared to rack of lamb in RM98++ package, personally we prefer the Christmas Eve's rack of lamb due to the addition of juicy Braised Lamb Pie.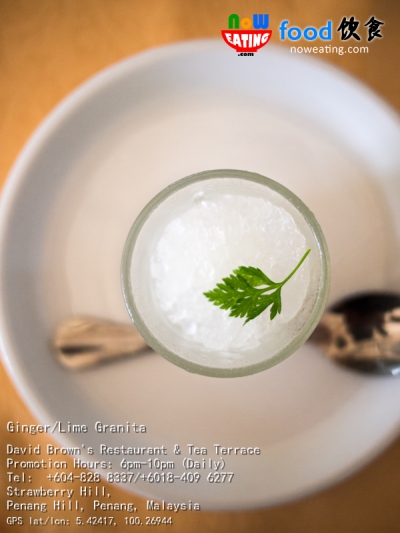 After the heavy main course, we were served with Pre-Dessert which is ginger and lime granita (a semi frozen dessert).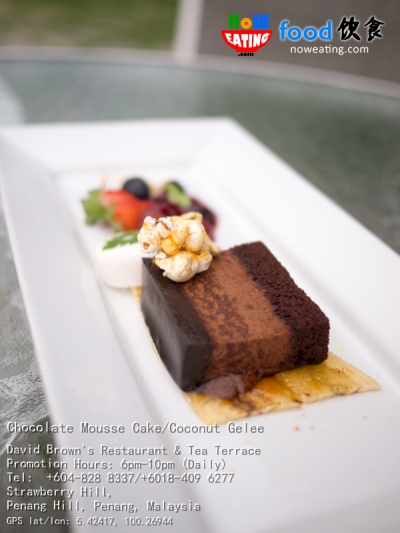 As for the dessert, scrumptious chocolate mousse cake (on caramelized banana) is served.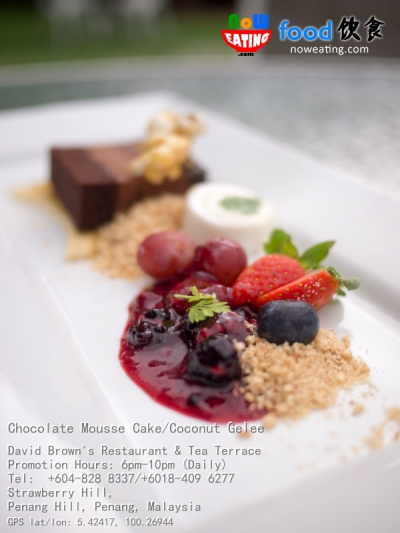 At the another end of the long plate is the coconut gelee and berries.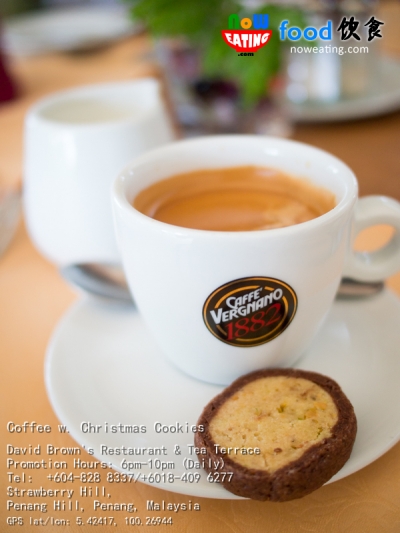 Regardless of December's Christmas or Christmas Eve menu, you have an option to choose between tea or coffee with Christmas cookies.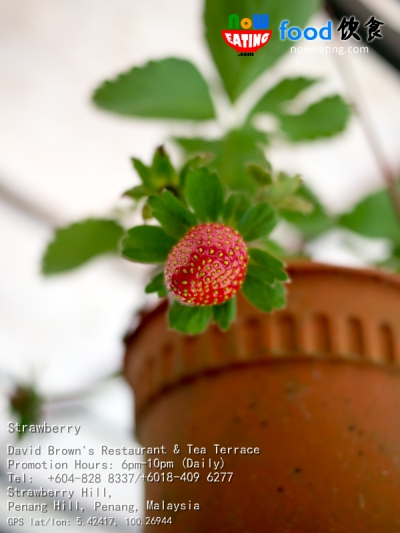 David Brown's strongly recommend customers to make reservation during this festive session. Furthermore, if you make reservation and full payment before 15-Dec-2015, you will entitle for 20% discount. For any inquiry, please call +604-828 8337/+6018-409 6277.
| | |
| --- | --- |
| Place Name: | David Brown |
| Cuisine: | Western |
| Address: | Strawberry Hill, Penang Hill, Penang, Malaysia |
| Tel: | +604-828 8337/+6018-409 6277 |
| Working Hour: | Promotion Hours: 6pm-10pm (Daily) |
| Tax: | 10% Service Charge, 6% GST |
| Last Visit: | 20151128 |