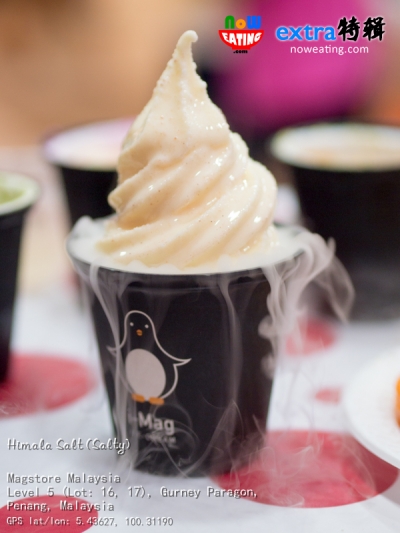 If you asked us about trending products in Penang nowadays, one of them would be Yoobi Ice Cream – a soft serve ice cream which can release "smoke".  It is one of the products sold by Magstore – a new mini-market in Gurney Paragon, Penang. (Figure: Himala Salt (Salty) ice cream).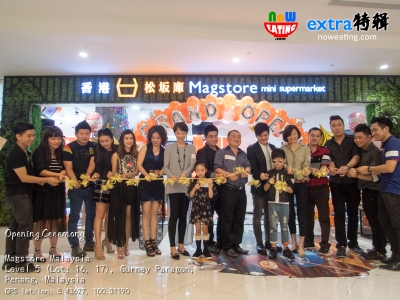 It was our honor to be invited as one of the medias to witness the grand opening of the very first Magstore in Malaysia.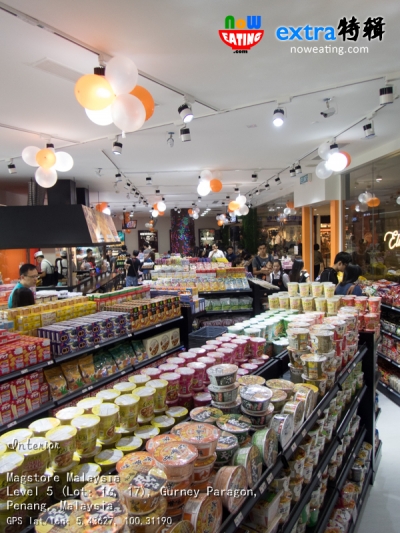 The mini-market is located at level 5 of Gurney Paragon. Japanese shops are not new in Penang but from our observation, Magstore has more varieties compared to others.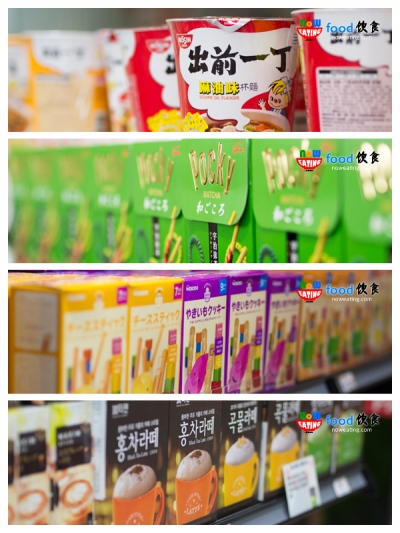 Some new products we observed were Korean Instant Coffee, baby snacks, cookies, and even Japanese napkins. Unlike other shops, Magstore does not limit itself to certain price range and hence more varieties for customers with different needs.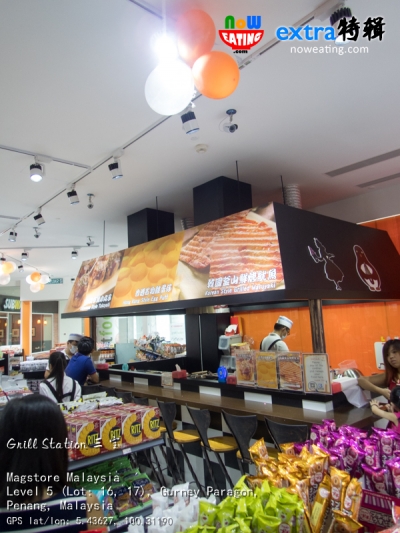 Inside Magstore is a grill station selling signature snacks from Japan, Hong Kong and Korea.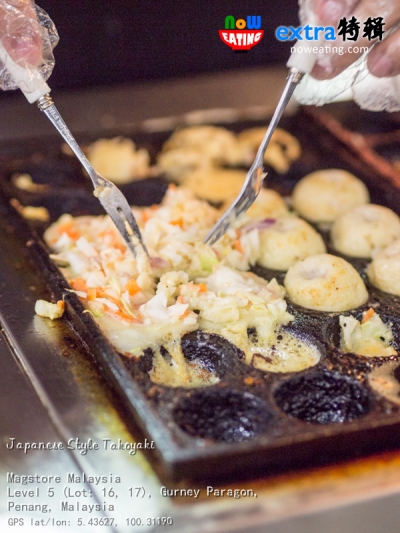 For Japanese snack, it was Takoyaki (RM9.90 for 6 pcs). The ball shaped snack is made of wheat flour-based batter and cooked in special pan. It is filled with diced octopus, carrot and onion to name a few.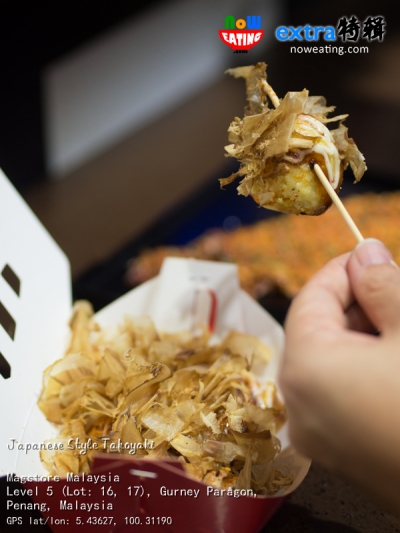 The outcome is smoking-hot balls dressed with Teriyaki sauce and Okaka. Again, beware that the filling is hot (and we still like to throw the whole ball into our mouth for some excitements).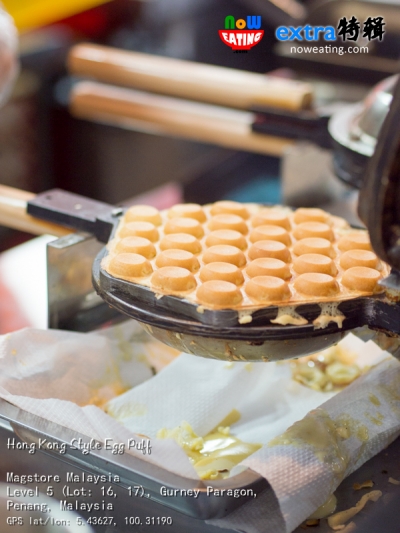 The next one is a snack we missed so much after returning from Hong Kong – the Egg Puff 鸡蛋仔 (RM8.90).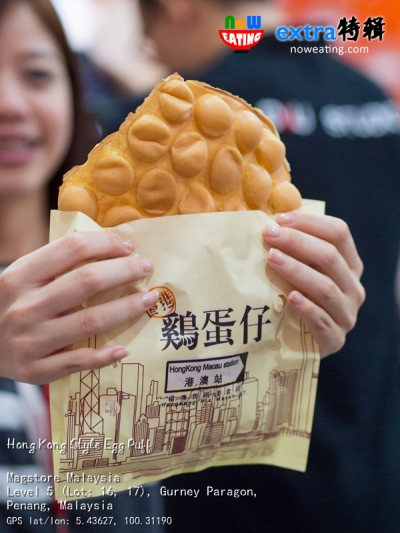 Egg Puff is made of egg leavened batter cooked in a semi-spherical pan. It is best served hot.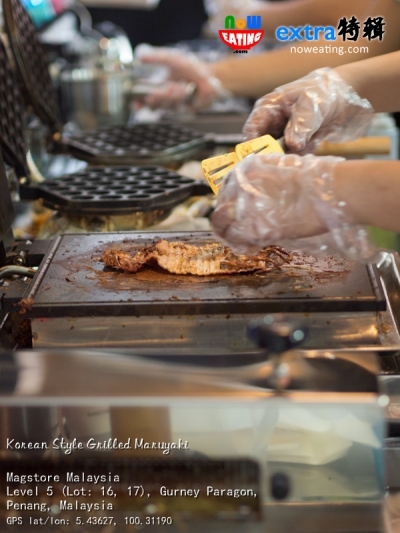 "What is the famous snack in Korea?". This was our question until we visited Magstore. The answer is Maruyaki (Grilled Whole Squid) in Busan.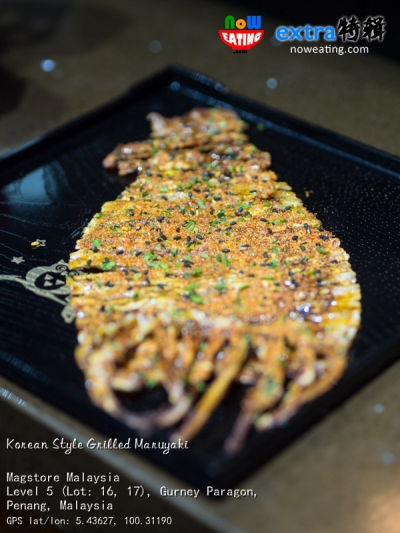 The RM12.90 snack is similar to our local version of dried squid usually found in dried seafood shops except this coated with sweet sauce and seasoning instead of fine sugar.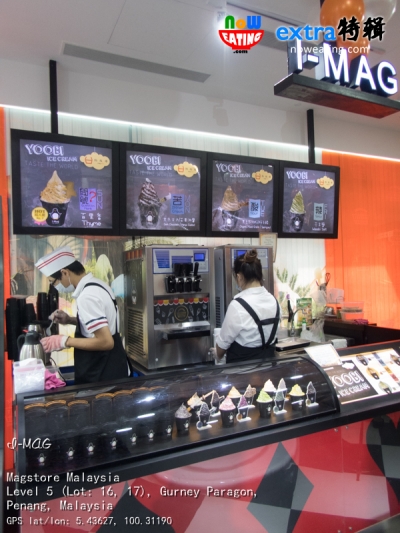 We couldn't stop ourselves from snapping photos whenever the crews finished making a soft serve ice cream at I-Mag counter.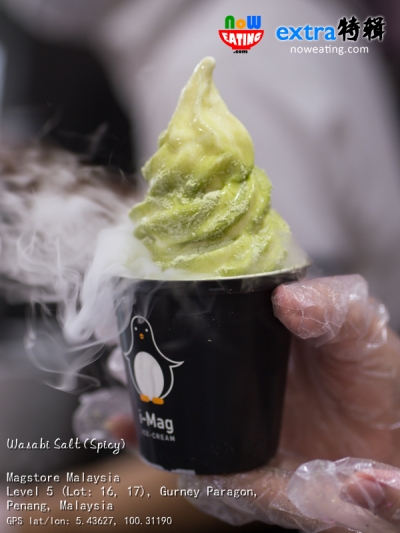 The frost released from the cup is dry ice – a cooling element usually used in preserving frozen food. Even cooler, instead of plain milky soft ice cream, depending on your mood, you have an option to choose between Bitter Cream, Sour, Sweet, Salty, Spicy and unknown flavors.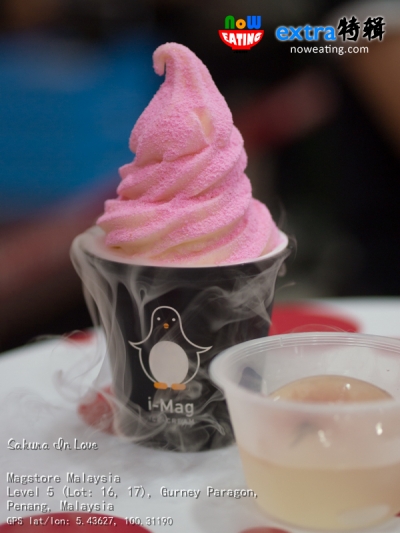 The first figure in this article shows Himala Salt ice cream (RM10.50) – a flavor with 180 degree twist (salty instead of sweet). Looking for something spicy, try the Wasabi Salt (RM12.50) in which the ice cream is sprinkled with Wasabi powder and salt. Falling in love? Try the Sakura In Love which comes with a scope of jelly. It is also one of best selling ice creams.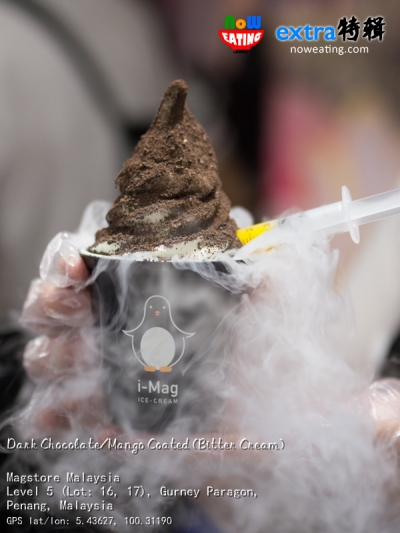 Our favorite being Mango Coated Dark Chocolate (Bitter category) (RM12.50). Special for this ice cream is that a syringe containing mango syrup will be given. Depending on your preference, you may "inject" the sweet mango on the ice cream or beneath the cup to end your dessert with sweet memory (seriously, the dark chocolate is not that bitter).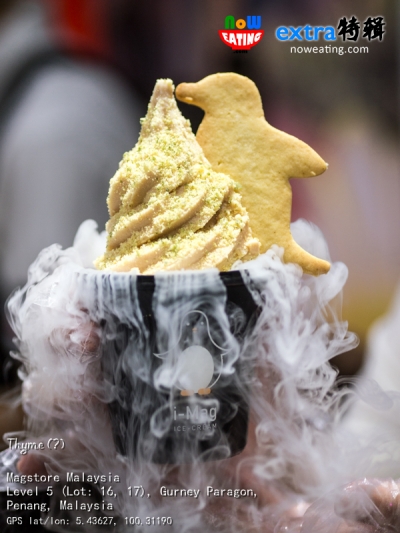 Having a mixed mood today? Try the ice cream in question mark – the Thyme 百里香 ice cream. It is one rare ice cream in which we can't really tell whether it is sweet, salty, spicy or bitter. It is also one of the best sellers.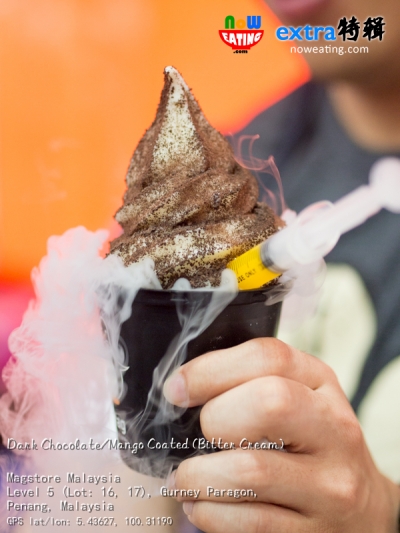 As a whole, do give Magstore a visit when you are in Gurney Paragon (GPS: 5.43583, 100.31111).