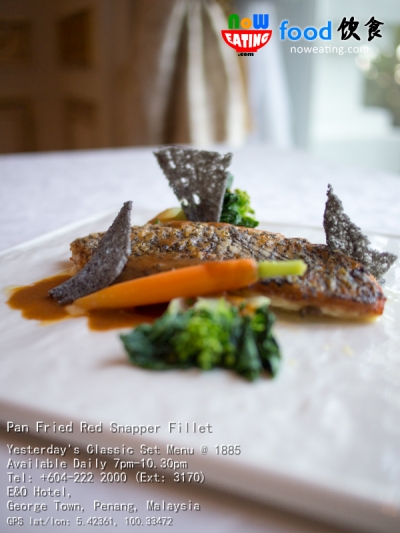 Previously, we introduced some London cuisine at 1885 – the fine dining restaurant in Eastern & Oriental (E&O) Hotel, George Town, Penang. Today, we travel back to the past for their Yesterday's Classic Set Menu.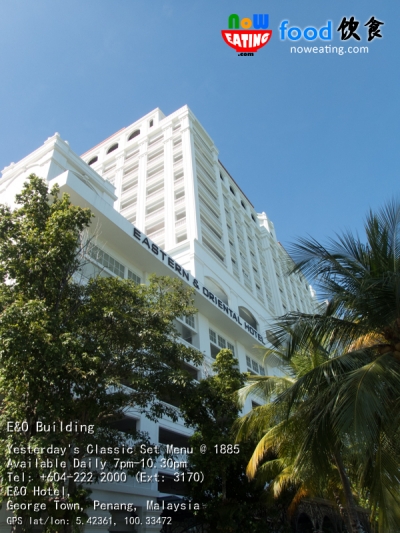 Yesterday's Classic is a 3-course meal which is available daily as dinner from 7pm until 10.30pm. The promotion is ongoing until further notice.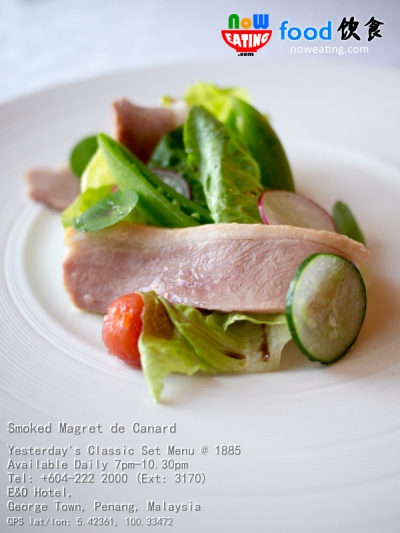 Guests can choose between two starters – Smoked Magret de Canard and Bisque. Smoked Magret de Canard is basically a smoked duck in baby gem and shaved red radish, topped with aged balsamic dressing. A delightful greens to begin with.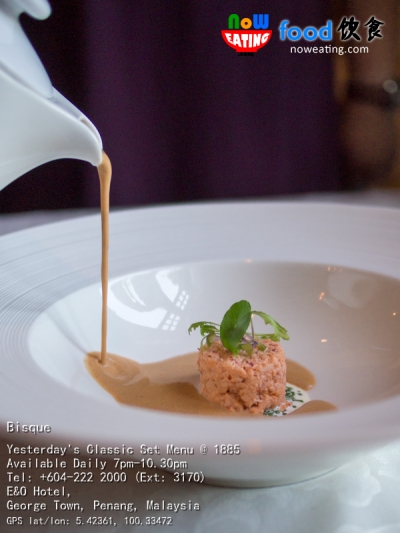 Our favorite starter was Bisque – a lobster ragout with chive and cream. We enjoyed the presentation in which the chopped lobster is pressed into a cube before the gravy was streamed into the plate.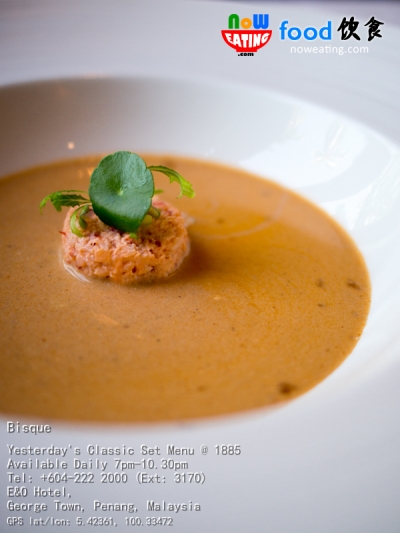 The result? A rich and creamy seafood soup.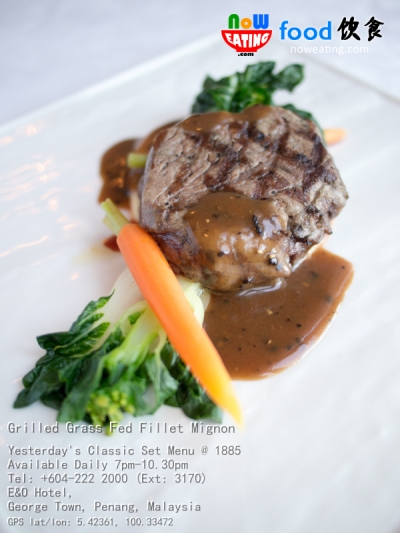 As for the main course, guests can choose between beef or fish dish. Beef lovers will sure benefit a lot from this set dinner as the beef is made of high quality grass fed fillet Mignon – a smaller end of tenderloin. The Grilled Grass Fed Fillet Mignon comes with mousseline potato and baby vegetables. Guests can choose between shallot glaze or crushed pepper in thyme jus.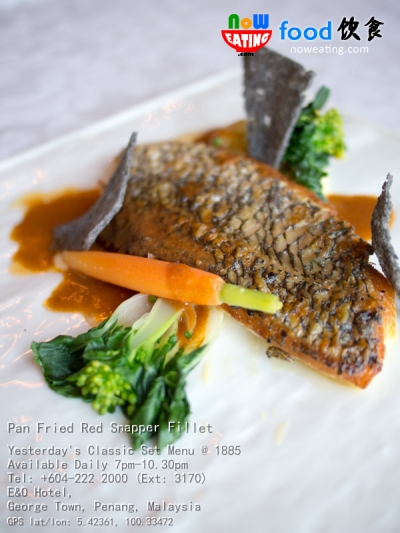 Our main course of the night was Pan Fried Red Snapper Fillet served with spring vegetables and shellfish butter. Red Snapper generally goes well with any gravy, from mild to spicy. We enjoyed the de-boned whole side of fish fillet with 1885's unique shellfish butter sauce.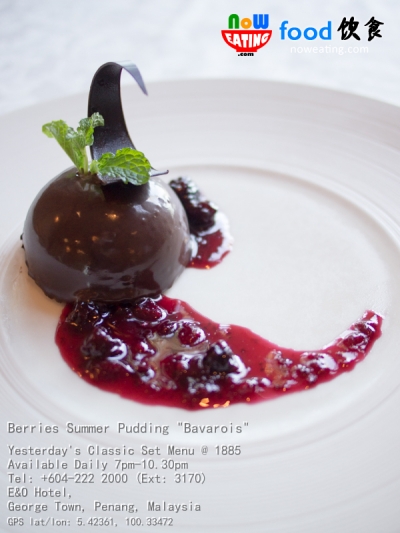 Yesterday's Classic Set Dinner is unlike any set meal you will find in casual restaurants. Each dish, from starter to appetizer, is carefully prepared by chefs in the kitchen. Berries Summer Pudding "Bavarois" is a unique wild berries compote coated with grandeur chocolate. We hope we can have another plate of this.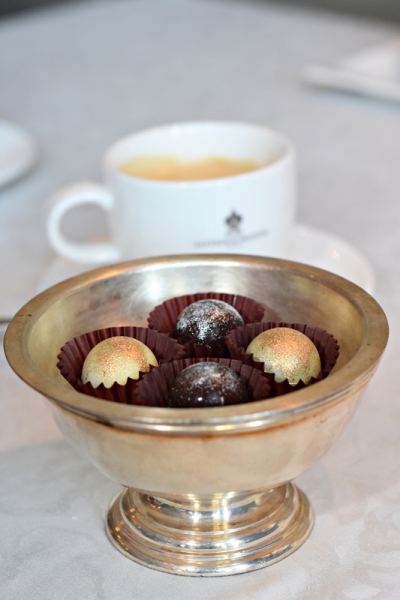 Last but not least, have a cup of freshly brewed coffee or selection of gourmet tea and pralines.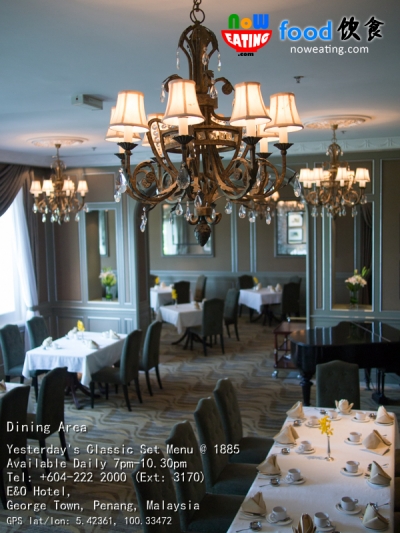 Pricing-wise, one misconception from most people (including us) about fine dining is that  the food portion is usually small compared to the premium you have to pay for. Yesterday's Classic is priced at RM120 nett per person in which we feel that it is pretty reasonable considering the portion you will get. Of course, a la carte menu is always available for guests looking for more choices. For more information, please call 1885 at +604-222 2000 Ext: 3170.
| | |
| --- | --- |
| Place Name: | 1885 |
| Cuisine: | Western |
| Address: | Eastern & Oriental Hotel, Geo, Penang, Malaysia |
| Tel: | +604-222 2000 Ext: 3170 |
| Working Hour: | Daily 7pm-10.30pm |
| Tax: | Price inclusive 10% service charge and 6% GST |
| Last Visit: | 20160124 |