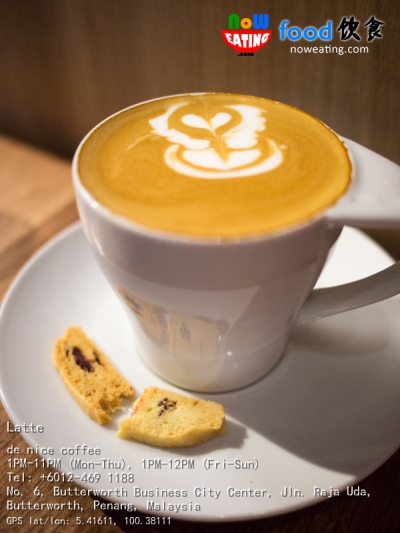 Argh~ who can resist a glass of hot latte (RM8.90) made of coffee bean roasted in-house. The roasted taste is strong with this one! This is the specialty in de nice coffee at Butterworth Business City Center – a new park near Raja Uda similar to Juru's Autocity.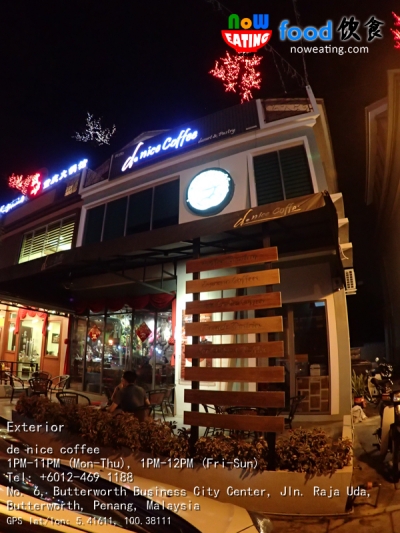 To reach there from Penang island, the easiest way is to use Permatang Pauh exit (the exit to your left after Sunway Carnival exit). Continue straight for about 3.5km and when you see Aroma Hotel on your right, turn right into an alley after a Petronas station. You will notice a big parking lot. de nice coffee is just behind the parking lot.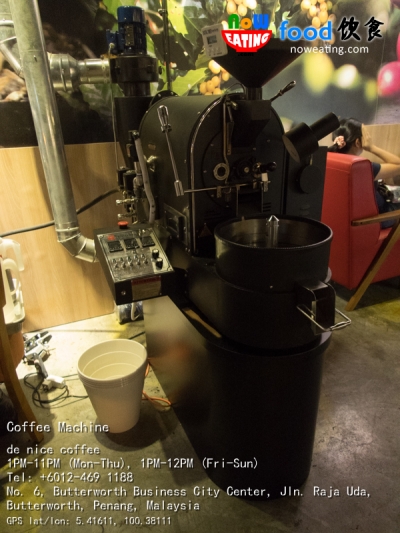 This is a working commercial grade coffee roaster inside the cafe with a "chimney" extended to outdoor (so that guests passing by will be lured inside by the aromatic coffee). By the way, they do have hand-drip coffee as well.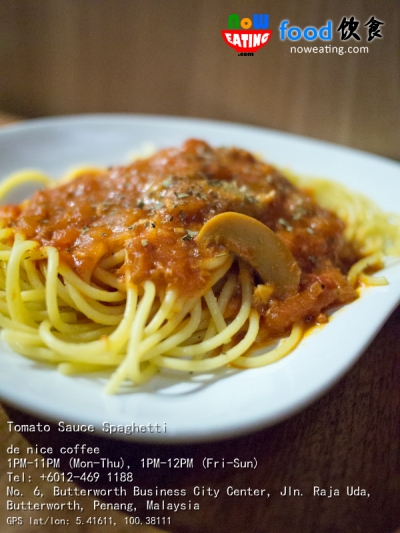 Our initial plan was to have dinner in that area before visiting de nice coffee. Unfortunately, there were only few restaurants and some of them already full. We ended up having our dinner in de nice coffee. Luckily the cafe serves some light meal such as Tomato Sauce Spaghetti (RM7.90). Just an ordinary spaghetti in our opinion.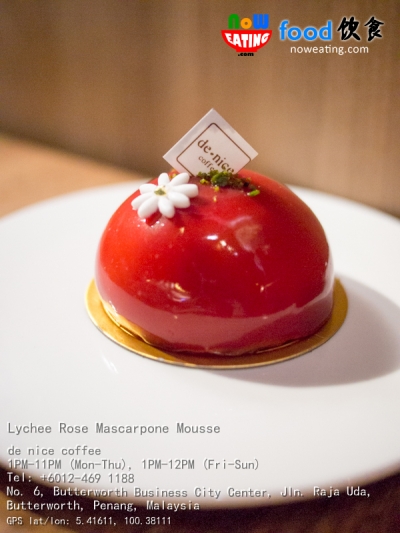 Anyway, their specialty being their coffee and homemade desserts. As a first timer, we asked the friendly waitress for recommendation. Lychee Rose Mascarpone Mousse (RM14.00) is one of them.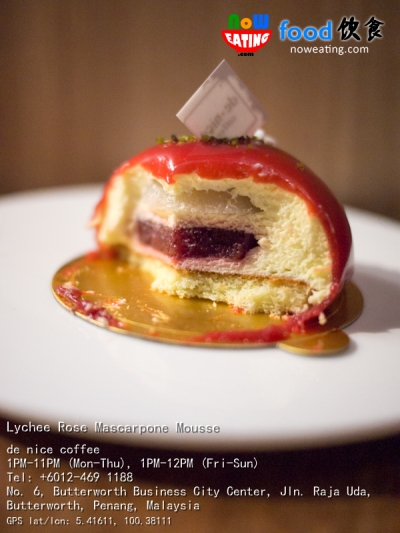 We like the moist and light texture of this Italian cheese cake with a hint of fine coconut shreds. It is not excessively sweet as well. Toward the middle of the content, you will be surprised with the Lychee and Rose filling. Totally worth the amount we were paying for.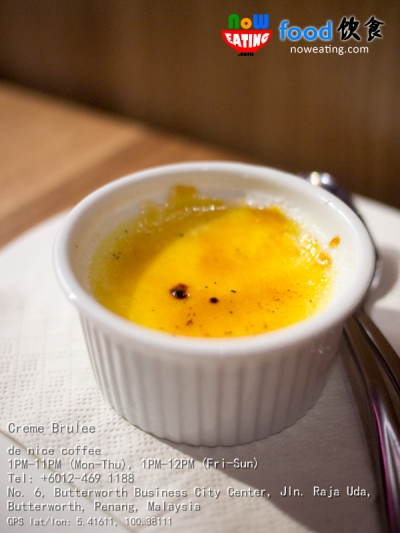 Another specialty is their Creme Brulee (RM6.00) with sugar crush on top torched to golden upon ordering. Again, it was not overly sweet, making it a great dessert after a hearty meal.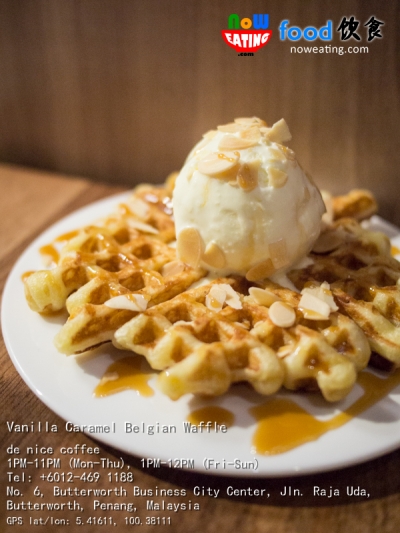 Two type of waffles are also available – the salty Ham & Cheese Waffle and the sweet Vanilla Caramel Belgian Waffle (RM7.90). We ordered the latter one which came with a scope of vanilla ice cream – right timing under recent hot weather.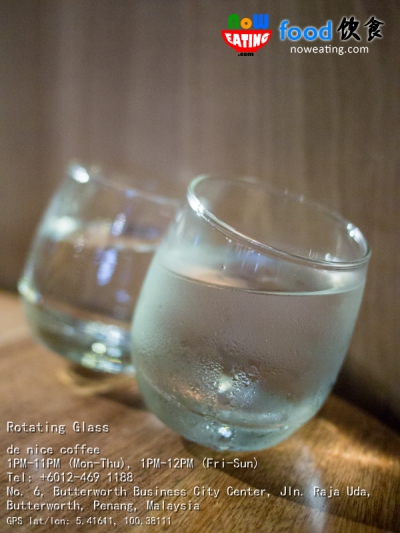 Oh, we almost forgot… water is complimentary and is self-serviced. We took a few glasses of it. One of the reasons was that we were thirsty but more important, the rotating glass was nice to play.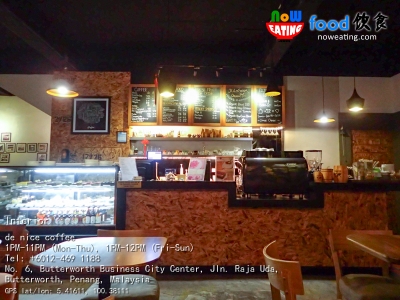 Overall, de nice coffee provides decent coffee at reasonable price. It is opened daily from 1pm until 11pm. During weekend (Friday to Sunday), the business hour is extended to 12am. You may use Waze and type in "de nice" in order to reach there (that's how we found the place).
Place Name:
de nice coffee
Cuisine:
Other
Address:
No. 6, Butterworth Business City Center, Jalan Raja Uda, Butterworth, 12300, Penang, Malaysia
Tel:
+6012-469 1188
Working Hour:
1pm-11pm (Mon-Thu)
1pm-12pm (Fri-Sun)
Tax:
No GST, No Service Tax