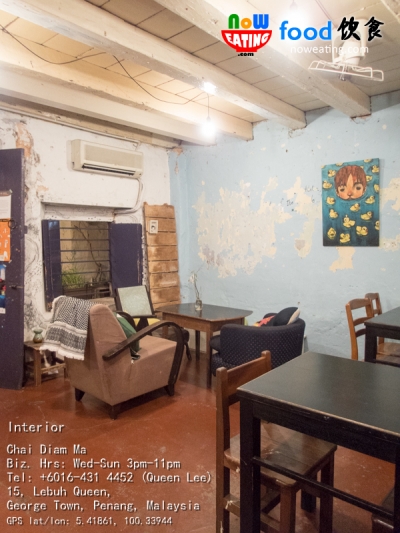 After reviewing some restaurants, we found out that there are two types of person who open a restaurant – the first one is an individual who like to cook. The second one being an investor who usually works in group and only focus on ROI (Some of them even don't know how to cook). There is no absolute answer on who is better but today, we re-visit Chai Diam Ma art space & cafe in George Town, Penang in which the owner not only is a cook, but also an art lover.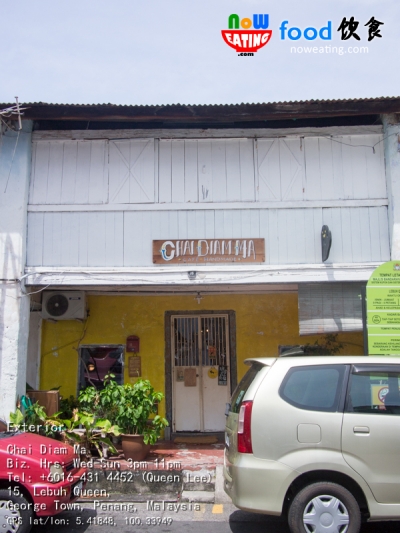 We previously reviewed this Chai Diam Ma so we won't go though the introduction this round (Please refer our initial post). During our recent visit, we noticed that the menu is once again refreshed. Another important change is the working hours, which is now open from Wednesday to Sunday, from 3pm until 11pm. Yes, they are closed on Monday and Tuesday.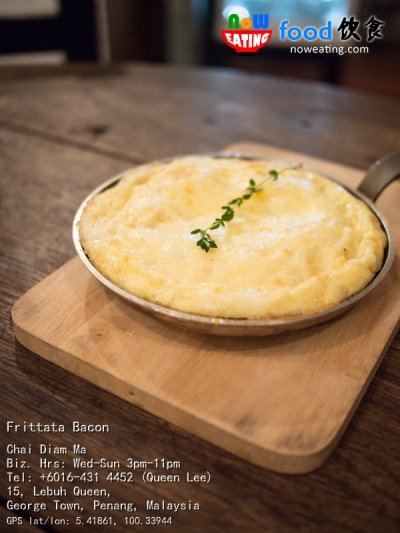 We flipped though the new menu and found out that most items during our previous visit back in August 2015 were no longer there. The new menu is more like the initial menu Chai Diam Ma has with udon and rice series. Only 10+ food items are available, including daily special such as Frittata Bacon (RM12) we ordered. After all, it is a small cafe with 2 staffs – the owner herself who is also the chef and a front desk helper. Expect a little wait time and feel free to visit the art product corner while waiting.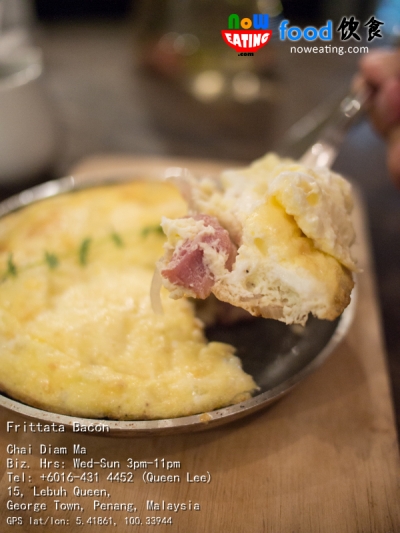 Frittata is an Italian egg-based dish similar to omelette. Customers can choose between bacon or mushroom as the content for this pan-baked beaten egg dish. The full body of egg flavor fill up the dining table the moment we sliced open the content. The saltiness is just perfect for health-conscious customers.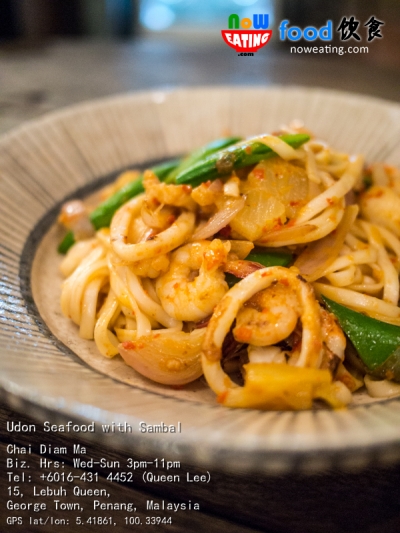 We ordered Udon Seafood with Sambal (RM18) – a new dish with thin udon stirred fried with burning hot chili paste. Be sure to have at least a glass of cold water (FOC) standing by as fire extinguisher. We pretty much enjoy this dish with added squid ring, prawns, fish fillet, onion, long bean and pineapple which added a hint of sweetness to the overall taste.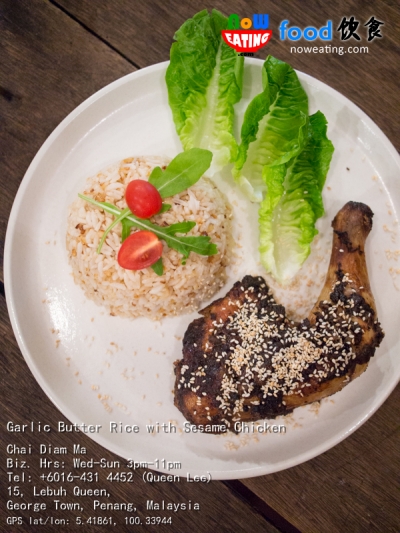 If not wrong, Garlic Butter Rice with Sesame Chicken (RM19) is one of the items during early day which makes a come back. Again, a dish to recommend. The whole chicken leg is grilled to tender perfection before sprinkling with sesame seeds. Best enjoyed with the non-oily garlic butter rice so fragrant that it can be eaten on its own.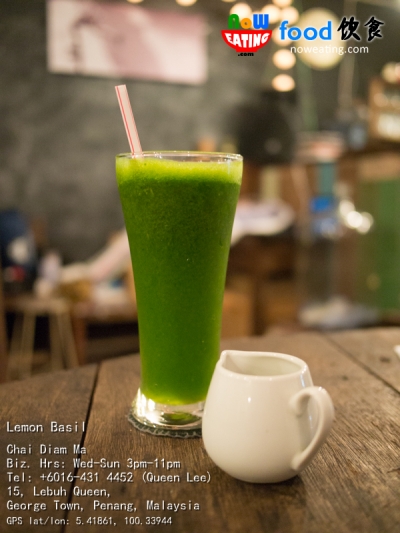 As for the beverages, we ordered a glass of Lemon Basil (RM6) – a freshly blended healthy drink. It was probably third time we were having the same drink in Chai Diam Ma. Some may like it, some may find the basil taste is too strong. Sugar syrup is provided to adjust the level of sweetness.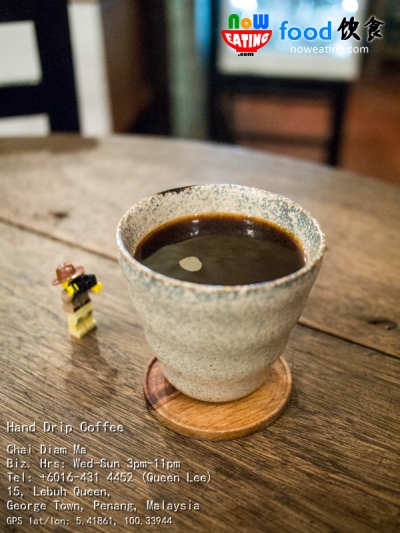 Chai Diam Ma does serve some handmade coffees as well. For us, we opted for a glass of hand drip coffee (RM6). Other coffees include Ice Shake Coffee and Coffee Banana Cooler.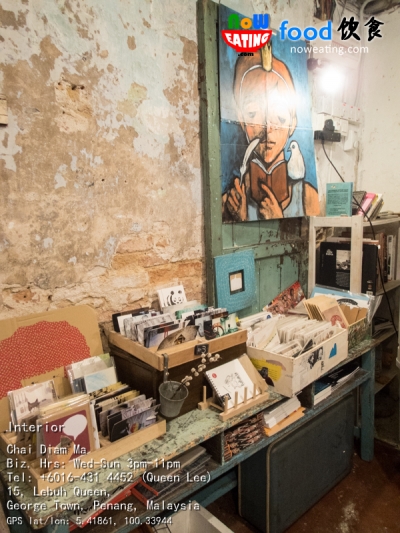 What makes us returning to Chai Diam Ma? For us, a great cafe deserves multiple visits, especially those independent small shops which really need customers support to survive. Recently, some restaurants were closed down not because of bad food, but operation cost such as increase of rental by landlords under bad economic situation. As a food blogger, we feel that our responsibility is not only to share new places for food, but also helping business owners to survive, especially those in need.
Facebook Page: Chai Diam Ma
GPS: 5.41848,100.33949
| | |
| --- | --- |
| Place Name: | Chai Diam Ma art space & cafe |
| Cuisine: | Western |
| Address: | 15, Lebuh Queen, George Town, 10200, Penang, Malaysia |
| Tel: | +6016-431 4452 |
| Working Hour: | Wed-Sun: 3pm-11pm. Close on Mon-Tue. |
| Tax: | None |
| Last Visit: | 20160416 |