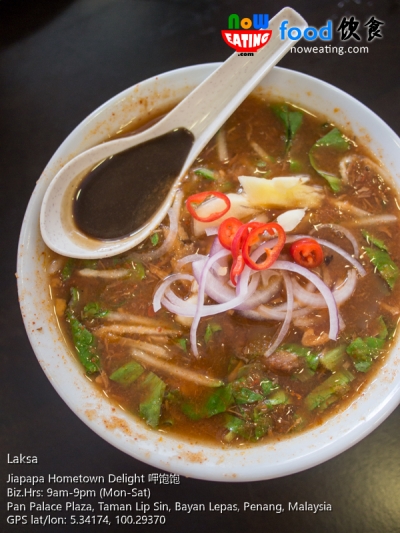 Craving for Laksa one afternoon, we were told by our friend that there was a new restaurant in Taman Lip Sin offering the local delicacy along with other dishes during lunch hour. Without further ado, we visited it on the same day as well.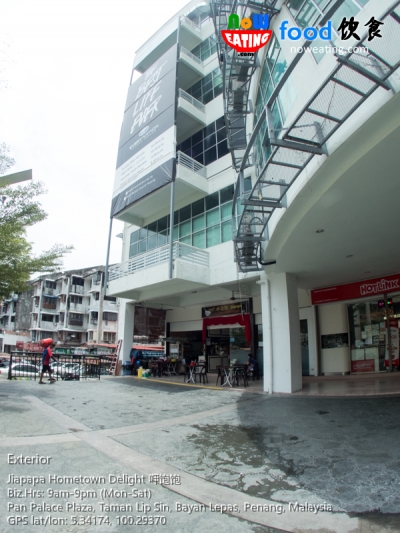 The restaurant is Jiapapa 呷饱饱 Hometown Delight – a title so easy to remember as in Hokkien language, it means "eat until full". The restaurant is located at the same shop lot of Te Wei Noodle Restaurant in Pan Palace Plaza. We were not sure on the reason the previous owner closed its business (the food was good and the business was OK) but nonetheless, we wishes the previous owner all the best.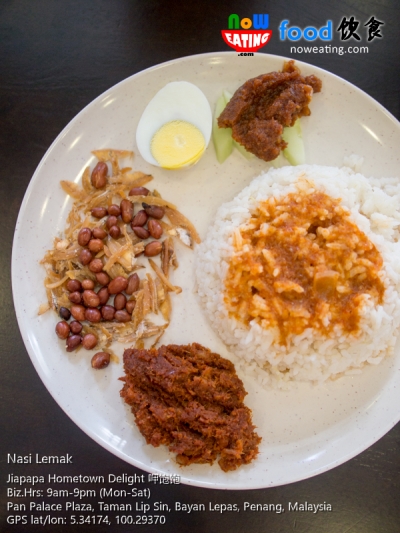 Jiapapa is probably run by a family. Other than Laksa, the cafe also serves Nasi Lemak. A basic set consisting of anchovy, peanut, sambal, hard boiled egg is priced at RM3.50.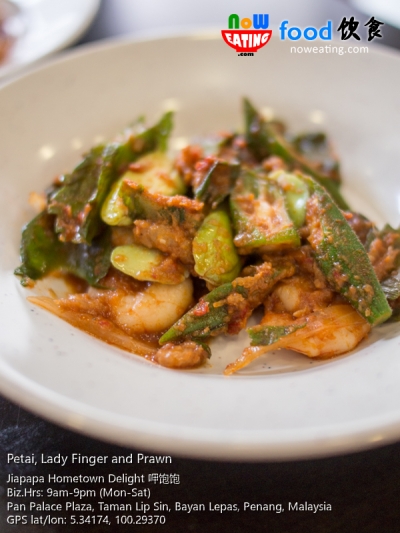 Good news especially for big eaters like us is that, you can order more ingredients on top of the basic set. Choices are available in a glass cabinet and is served by the crew there. All you need to do is place your order in front of the counter and wait your food to be served. In our opinion, it is more hygienic compared to normal self-service economic rice.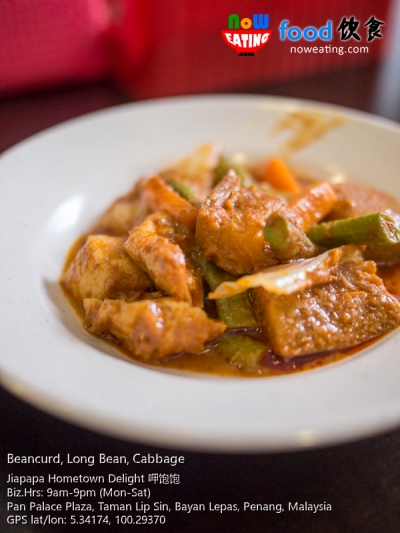 The dishes suit our taste buds which prefer food with mild spiciness. Quality-wise, the food in Jiapapa is definitely better than economic rice stall which usually cook and serve in large quantity.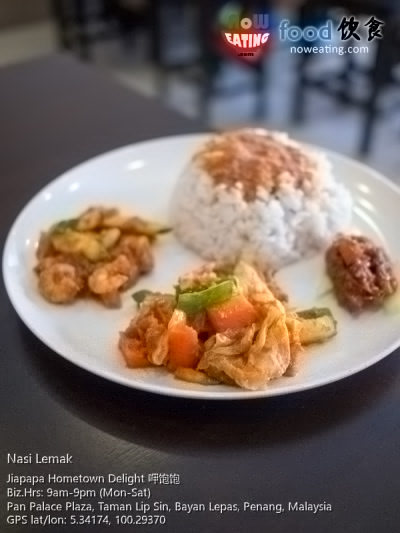 Of course, if you prefer to make your own Nasi Lemak from scratch, feel free to tell the crew as well.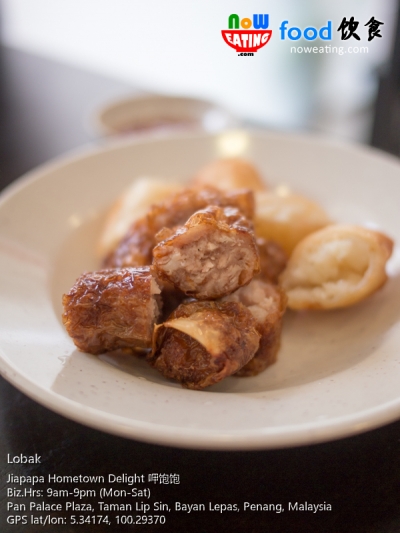 Assorted Lobak (deep fried snack) are also available.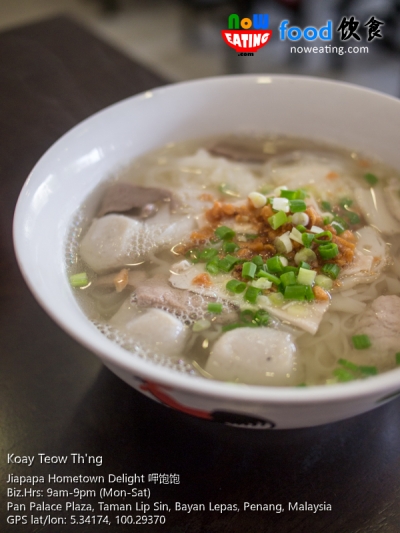 The little cafe also serves decent Koay Teow Th'ng (RM4.50).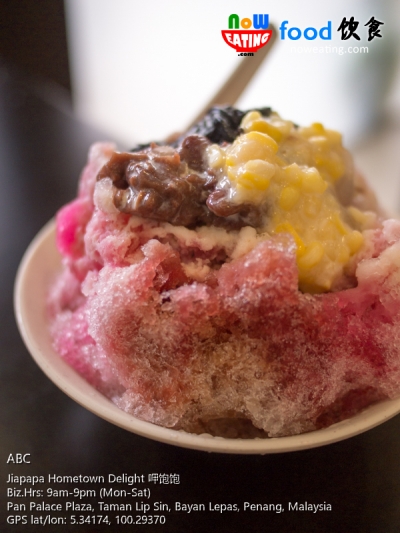 Jiapapa really wants you to eat until full not only on main course, but desserts as well. The premise also offers ABC (Ice Kacang) and Chendol.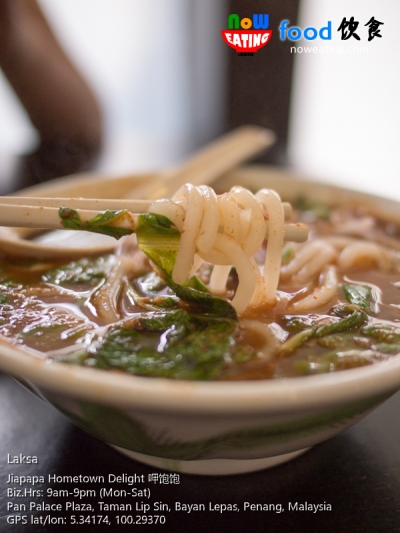 As a whole, Jiapapa is a great place for Laksa and Nasi Lemak in the afternoon. Taste-wise it is pretty up to the standard, if not exceeding.
| | |
| --- | --- |
| Place Name: | Jiapapa Hometown Delight 呷饱饱 |
| Cuisine: | Chinese |
| Address: | Pan Palace Plaza, Taman Lip Sin, Bayan Lepas, 11900, Penang, Malaysia |
| Working Hour: | 9am-9pm (Mon-Sat) |
| Tax: | No |
| Last Visit: | 20160906 |