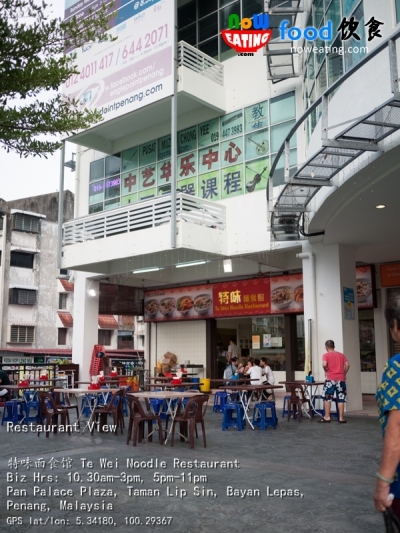 Pan Palace Plaza is a commercial mall located in Taman Lip Sin near Super Tanker Food Court. For years, the plaza is deserted with only two main tenants – Sunshine and Red Tea Garden Dim Sum. The restaurant in this article used to be a Wantan noodle restaurant. Before we managed to write about it, it changed to another noodle restaurant selling fish noodle/porridge, namely Te Wei Noodle Restaurant 特味面食馆.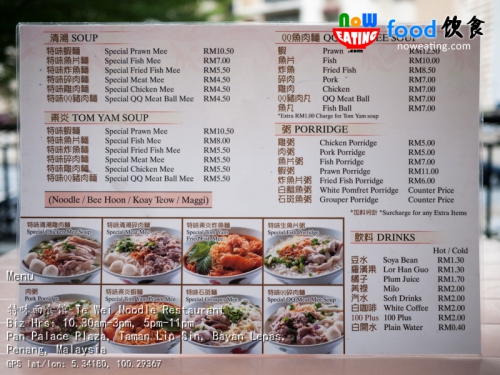 The restaurant mainly serves 4 types of food- clear soup noodle, Tomyam noodle, porridge, and QQ fish noodle. While the first three types  are pretty common in most fish noodle stalls, the QQ fish noodle is rather unique. For each type of food, you can select chicken/pork/meat ball/fish/prawn as topping.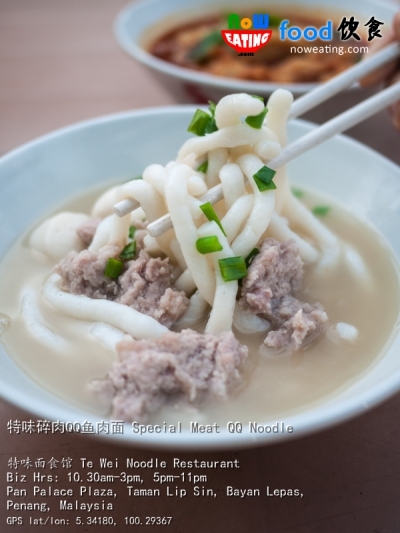 QQ fish noodle is a type of noodle similar to Udon and is made of fish paste. Our first encounter with this kind of noodle was at Angkiki. It has springy texture which makes you feel like you are eating fish ball rather than noodle. Pricing-wise, QQ fish noodle is slightly expensive compared to yellow noodle/rice noodle.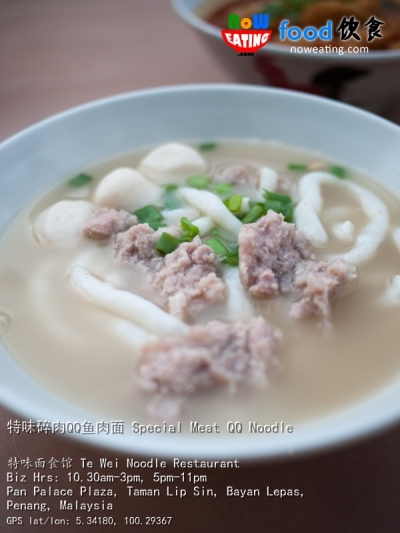 We ordered a bowl of 特味碎肉QQ鱼肉面 Special Meat QQ Noodle (RM7.00). It came with minced pork meat as topping but tasted like fish noodle after cooking with QQ fish noodle. The soup was rich in flavor but not milky.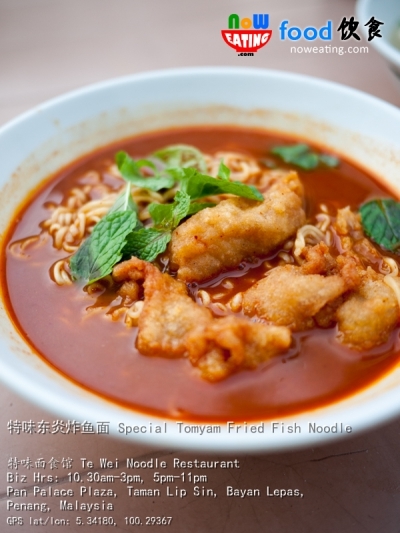 Te Wei named all their soup as Special so we expected them to be a bit different compared to other fish noodle stalls. Fortunatly, it did not disappointed us as both clear soup and Tomyam were pretty rich in flavor. On top of that, Tomyam such as 特味东炎炸鱼面 Special Tomyam Fried Fish Noodle (RM5.50) was rather spicy and I surrendered after a while. Those who love spicy food should find Te Wei's Tomyam quite enjoyable.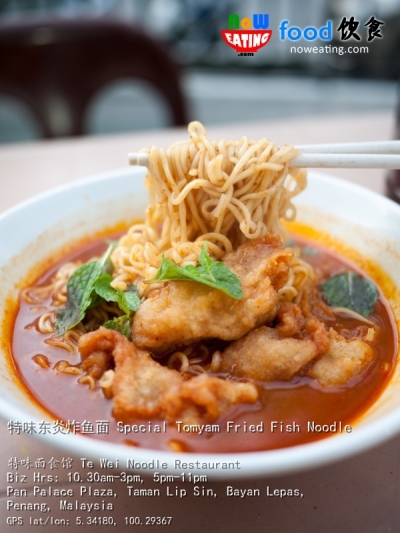 Similar to other stalls, you can order either fried fish or fresh fish. For fried fish, Te Wei uses Dolly fish whereas for fresh fish, grouper is used instead (hence slightly higher price). In general, you are free to customize your bowl of noodle by telling the friendly lady boss when making order.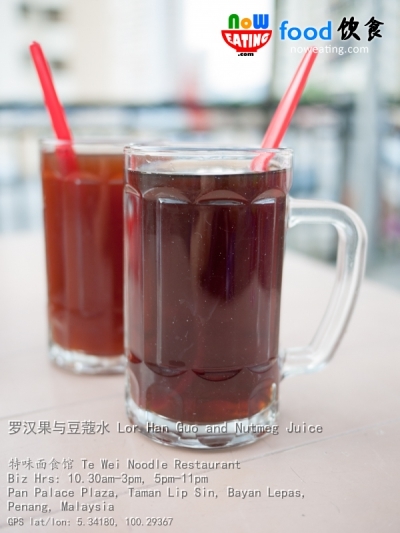 Last but not least, we had a glass of home-cook nutmeg and Lor Han Gou. For some reasons, the Lor Han Gou tasted like Twisties. Overall, we were satisfied with Te Wei Noodle Restaurant thanks to its thick clear and Tomyam soup. The only drawback was that you need to wait a bit longer during peak hours.
| | |
| --- | --- |
| Place Name: | 特味面食馆 Te Wei Noodle Restaurant |
| Cuisine: | Chinese |
| Address: | Pan Palace Plaza, Taman Lip Sin, Bayan Lepas, Penang, Malaysia |
| Working Hour: | 10.30am-3pm, 5pm-11pm |
| Tax: | No |
| Last Visit: | 20140803 |