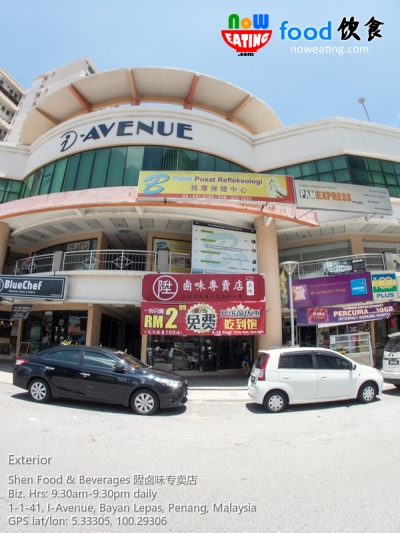 Shen Food & Beverages 陞陞卤味专卖店 is a new food outlet opened on 9-Sep-2016 at i-Avenue, Bayan Lepas, Penang. We stumbled upon this new shop offering braised delicacy when we were planning to visit Grand Yong Tofu on the same shop lot (Yes, it was closed and replaced with Shen).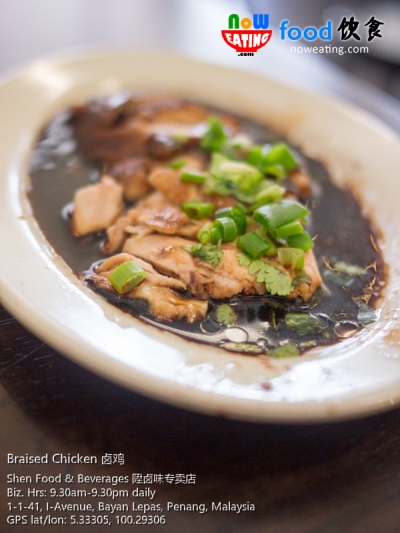 Shen is basically a chicken/duck rice shop offering birds in two flavours – roasted and roast braised. Tired of normal roasted chicken, we gave braised version a try.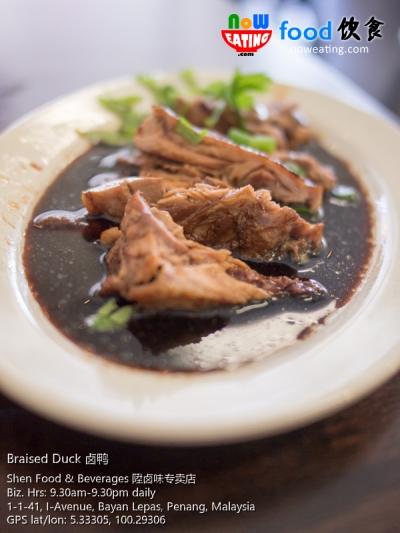 Braised duck 卤鸭 is also available. Each plate above represents the portion for one. Personally, we prefer to have some vegetables such as cucumber slices or bean sprout added as side dishes. However, we couldn't ask for more as in conjunction with Shen's soft launch, Shen is offering RM2.99 per plate from 9-Sep until 18-Sep. Valid during lunch and dinner time for first 100 sets.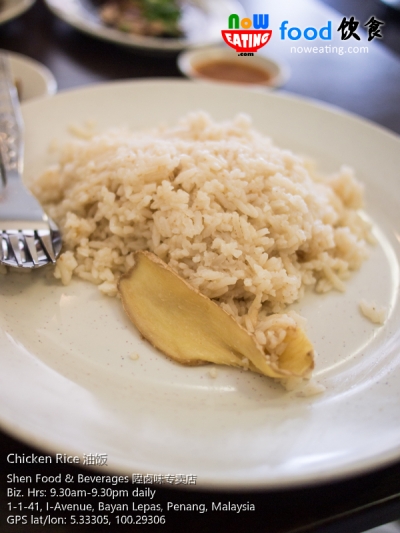 Best part is, get free flow of chicken rice 油饭. The rice is available in a basket and is self-service. Definitely a good news for big eater. When was our last time having free flow of chicken rice?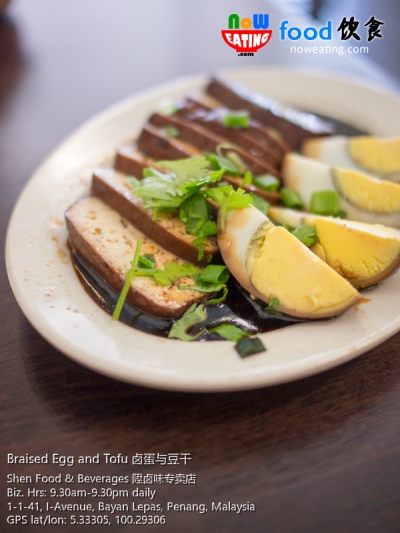 Side dishes such as braised egg and tofu are also available. We liked the firm texture of the dried tofu, so firm that it was like chewing fish cake.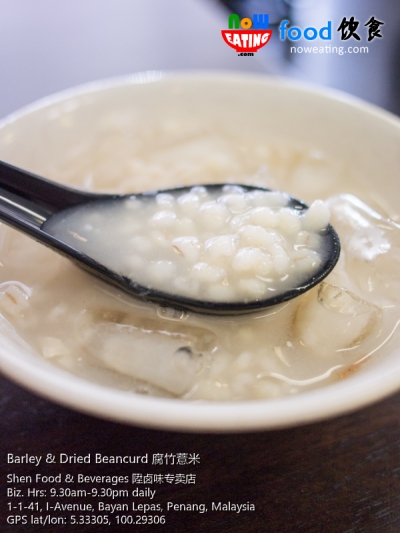 Last but not least, we ordered a bowl of Barley and dried beancurd soup 腐竹薏米 as our desserts. With the soft launch promotion, total damage was merely RM11.Similar to any new shop, there are few things to iron out such as limited menu choice. Personally, we prefer to have vegetables added, be it as side dish on roasted/braised birds,  or as a la carte. Overall, we enjoyed the braised series as it tasted decent and mature enough (unlike a startup which is just in business).
| | |
| --- | --- |
| Place Name: | Shen Food & Beverages 陞卤味专卖店 |
| Cuisine: | Chinese |
| Address: | 1-1-41, I-Avenue, Bayan Lepas, 11900, Penang, Malaysia |
| Tel: | Lee 012-471 7747 |
| Working Hour: | 9.30am-9.30pm |
| Tax: | No |
| Last Visit: | 20160910 |