White or black Wan Tan Mee? How about both? 狮头云吞面 Lion Head (?) Wan Tan Mee (GPS: 5.63648,100.47366) accidental discovery in Taman Intan, Sungai Petani in which one can have both dark soy sauce and clear broth version of handmade egg noodle under one roof.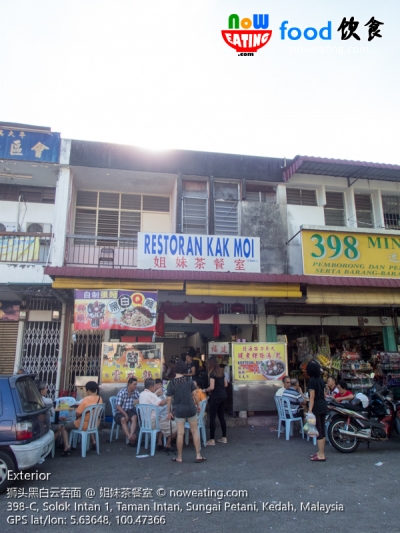 To be honest, we don't have English name for the stall but let's called it "Lion Head" which is somehow related to the owner who is passionate about lion dance. The stall is located in Restaurant Kak Moi 姐妹茶餐室 near morning market/Dai You Bin 大优宾 dim sum restaurant in Taman Intan, Sungai Petani. Opens in the morning (off day unknown), the same coffee shop also serves Koay Teow Thng and Hokkien Mee.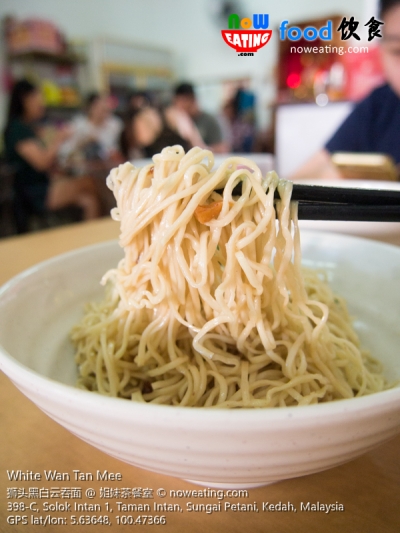 Our first encounter with "white" Wan Tan Mee is Penang's Gou Lou 高佬云吞面, followed by Alor Setar's famous paper-wrapped egg noodle. Thanks to Lion Head, we can now enjoy the same dish between both places. One can taste the sweetness from the noodle itself as it is cooked in broth boiled with pork ribs for extended hours. Sprinkled with white pepper powder, it somehow tasted a bit like the famous Ah Nam Noodle 阿南面 at Jalan Dewa (二街).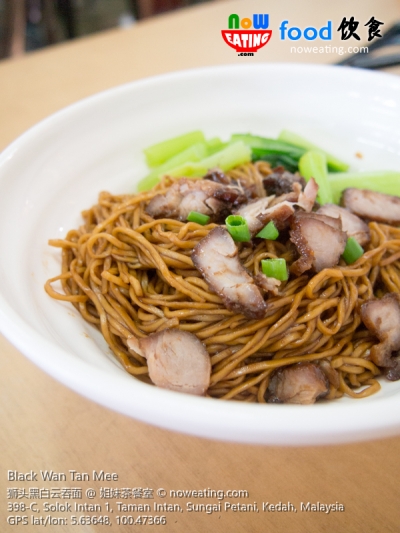 The owner insists that their egg noodle must be handmade as it resembles springy texture hardly found in noodles produced by machine. Notice the "Char Siew" on top? The owner also insists to use spiced BBQ pork and not the one dyed in red color.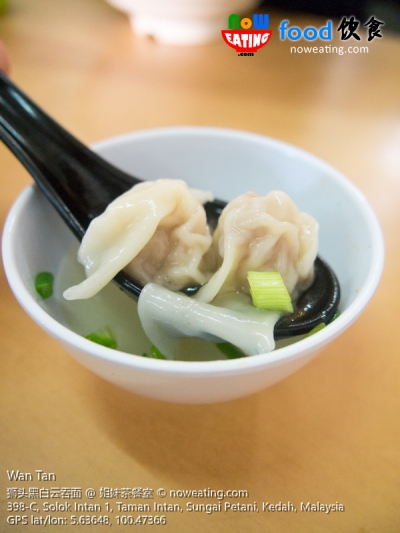 For dark soy sauce Wan Tan Mee, the dumplings are served separately in a small bowl. For white version, they are "hidden" beneath the egg noodle. Also be sure to try their homemade chili paste (Sambal). Last but not least, a big bowl of Wan Tan Mee is only priced at RM4.00 whereas in Penang, you can only get a small bowl with this price.
As a whole, we were impressed that both "black" and "white" Wan Tan Mee can be served under one roof. Taste-wise, it is decent as well.